It's November and we are excited about all this month has in store for us! You may not know it, but November is one of our favorite months of the year. In November, we celebrate Justin's birthday and Thanksgiving – which are two reasons it's a favorite time of year!
It's hard to think of November with out giving thanks, so we won't even try. To kick-off the new month, we're initiating a countdown of giving thanks. Each Thursday in November, we'll share a list of things we're grateful for and countdown to Thanksgiving Day by giving thanks!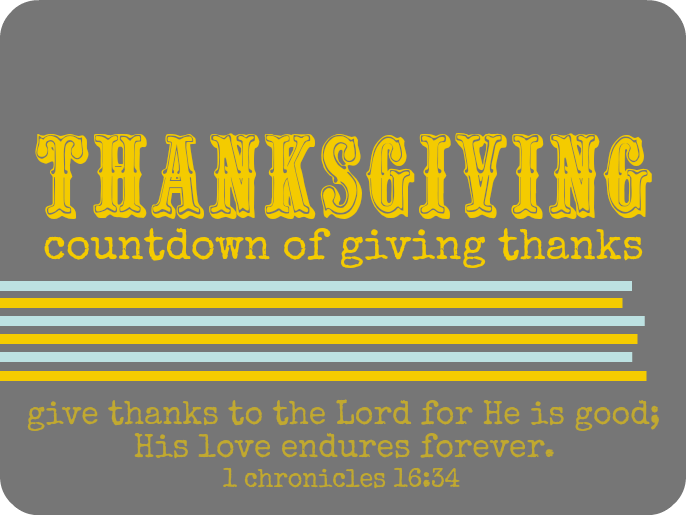 Since it's the first of November, we'll each share something we're grateful for:
Brianne | I'm thankful good health, my husband, and that my Daddy and his team will be returning home today from assisting with hurricane Sandy relief.
Justin | I am thankful for cold weather, a steady paycheck, deer season, and a wife that loves me!
Now it's your turn. We're inviting each of you to participate, sharing what you're thankful for by commenting below. Now go ahead, give thanks!
a Heape of thanks,
the newlyweds