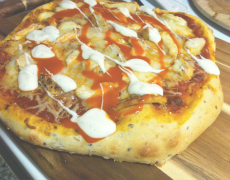 Earlier this week I promised to share the Buffalo Chicken Pizza recipe that I mentioned here. Before I begin babbling off the recipe and instructions, I need to preface that this recipe was passed along to me by this friend. At this debate party, she shared her delicious recipe and I couldn't help but recreating it. So, here it is!
To begin, I seasoned 3 boneless, chicken breasts with salt, pepper, and cayenne. Bake on 350° for about 20 minutes, or until the chicken is no longer pink inside or out! Slice the chicken into bite size pieces and set aside.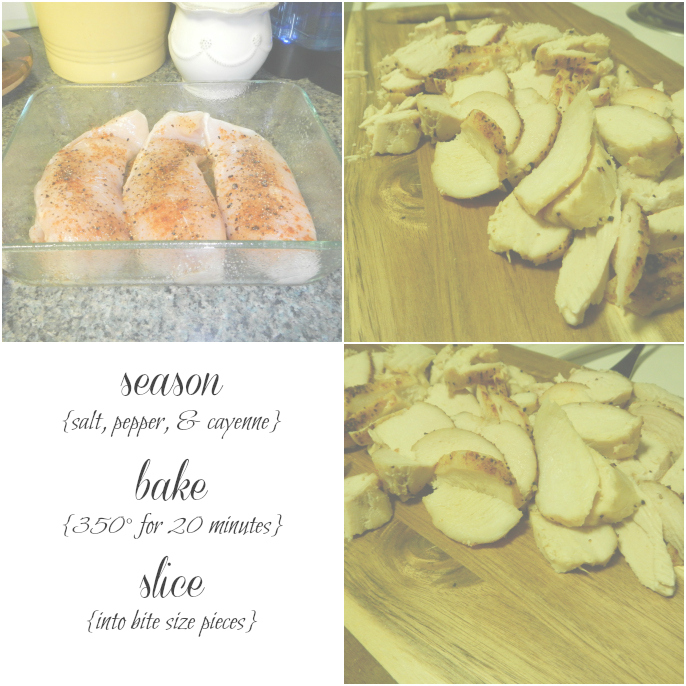 After Mallory shared her recipe, she let me in on a little secret. The it ingredient is the dough! Not enough time for made-from-scratch dough? Same here. And neither is Mal, which is why a goldmine was discovered when she realized Publix sells made-from-scratch dough in their bakery section. Not only is it incredibly delicious, it's reasonably priced and tastes better than Mellow Mushroom! (Of course, that is only my opinion.)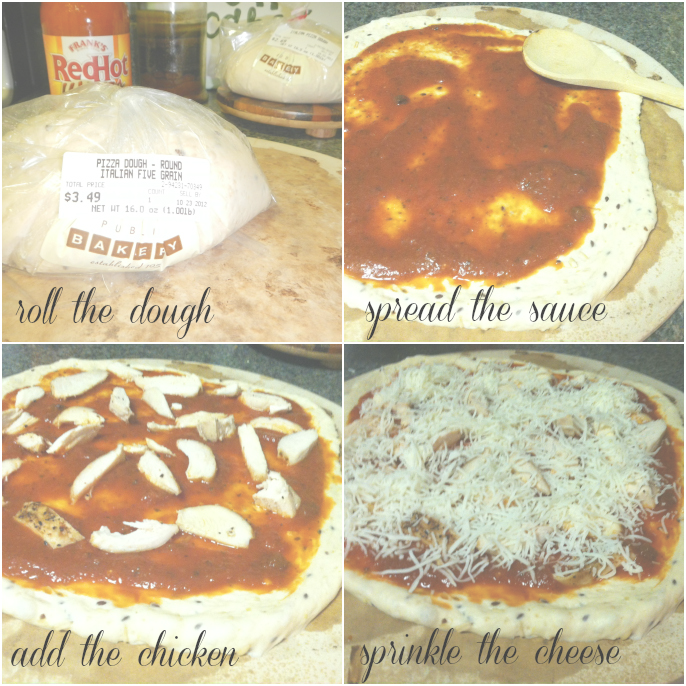 After preparing the chicken – roll the dough, spread the sauce, add the chicken, and sprinkle the cheese! Follow the directions on the dough, for  baking instructions.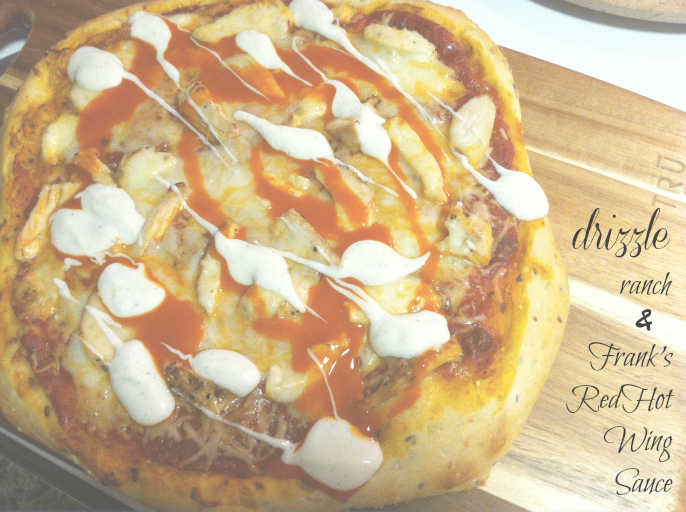 Remove the pizza from the oven, drizzle ranch and Frank's® RedHot® Buffalo Wing Sauce over the pizza…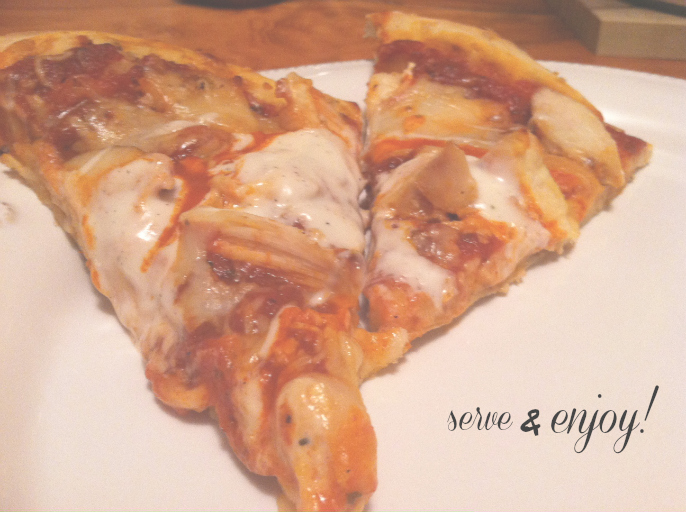 Serve and enjoy!
Now that's easy as pie – pizza pie! This delicious treat was a hit at our debate party and is a new favorite in the Heape home. Try it and let us know what you think!
happy eatin',
the Heapes