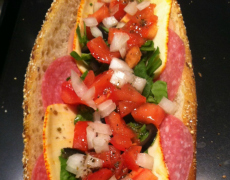 Lunch is my least favorite meal of the day. Why? Because for me, it's the hardest to find something satisfying – but not too filling. I'm not the biggest sandwich or fast food fan (other than Chick-fil-A or Zaxby's – but one can only eat so much chicken), nor do I favor soups or salads and rarely leftovers – which leaves me a bit out of luck when it comes to noon dining. I should preface, that I do not prefer everyday sandwiches – however, those from Jimmy John's or subs… make me giddy!
In fact, it seems I'm constantly seeking out new, fresh, healthy options for lunch. (Check out my lunch, Pinterest board for complete understanding.)
This week, I spent a few days at home (the weather is taking a toll on my immune system and getting the best of me) – so I used some of my time to prepare lunch for my husband. Some may call it bribery, but I'll just call it my wifely duties. Or maybe, just maybe I am demonstrating how my wifely duties could be utilized to the fullest if I were to work from home. But, that's just a maybe.
Time for a real confession. This has been one of my favorite lunch meals yet. Although, I'm not too sure of how I'd recreate the deliciousness on a typical work day – it was delicious. The prep time is only about 5 minutes and overall time, 10 minutes  – max.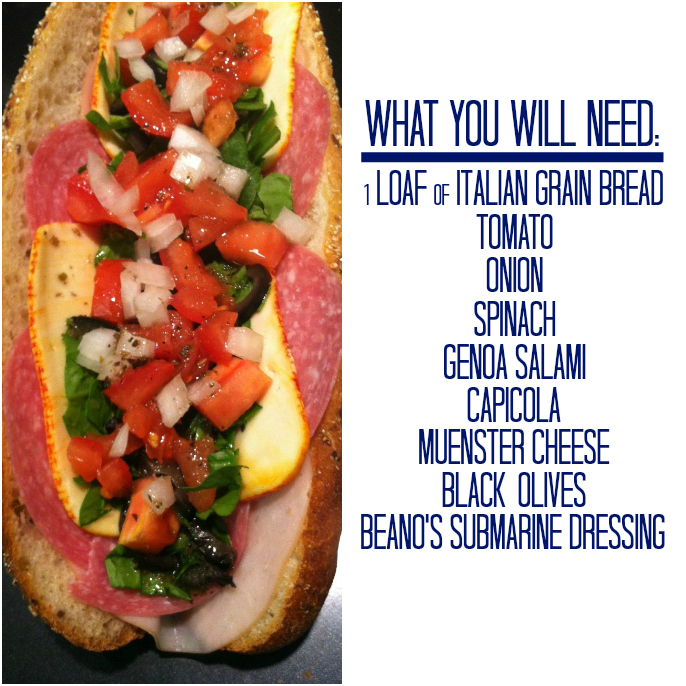 What you will need:
1 loaf of Italian grain bread
Genoa salami
Capicola
Muenster cheese
(provolone or mozzarella are great substitutes too!)
spinach
black or green olives
(pitted)
1 tomato
1 onion
Beano's Original Submarine Dressing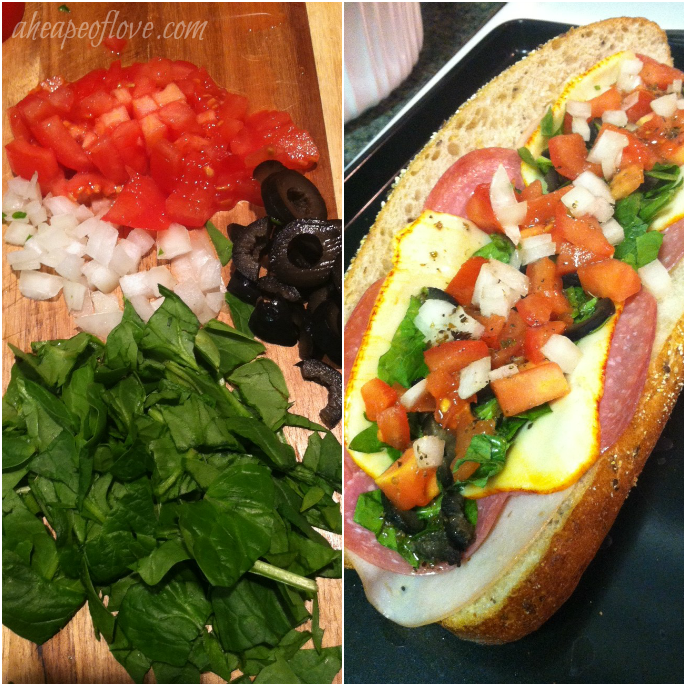 Not only did this delicious, Italian sandwich make my rumbling tummy happy, but it made for the perfect lunch date with my love.
Try this one for lunch or dinner, you won't be disappointed!
happy eating,
the Heapes