It's a week for recipes! Lunch and dinner, I'm winning the Wife of the Week award – if there were such a thing.
Today I bring you, poppyseed chicken. I'm pretty sure everyone has their own recipe for this classic dish, but with it being such a hit in our home – I couldn't resist sharing.
Earlier this week, Justin and I volunteered to take dinner to a new parents in our Sunday School class. This was the main course we decided on. It's easy and everyone likes it, right? Right.
Personally, I need easy. With us both working 8 hour work days, it's hard to come home and prepare a nutritious meal. No one wants to slave over a hot oven after working all day. So this easy recipe is perfect – because it's simple, quick, and delicious.
What you will need:
3 – 5 boneless, chicken breasts
8 oz. of sour cream
1 can of condensed, cream of chicken soup
1 teaspoon of poppyseeds
1 teaspoon of melted butter
1 sleeve of Ritz® Crackers
Suggested:
worcestershire sauce
minced garlic
salt and pepper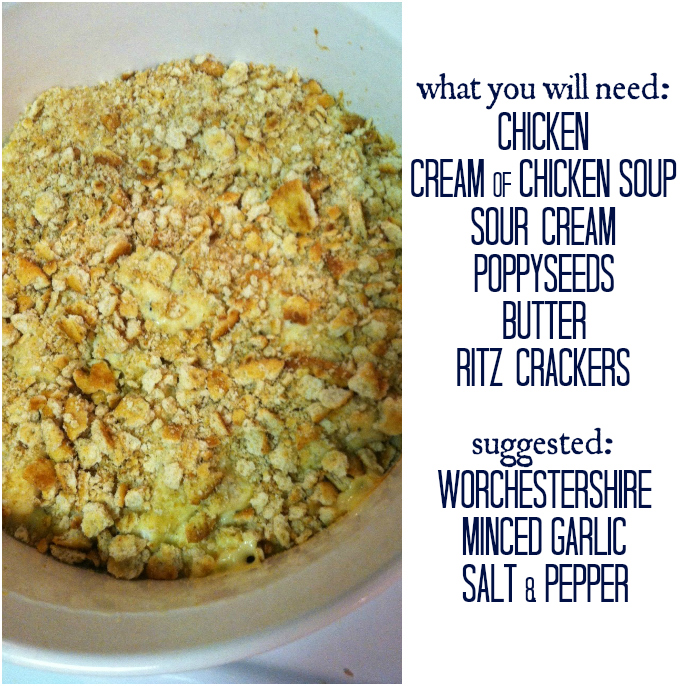 Step 1, Boil the chicken and dice into cubes.
Step 2, Combine chicken, sour cream, soup, melted butter, and poppyseeds into a greased, casserole dish.
Step 3, Add a dash of worcestershire sauce, minced garlic, along with salt and pepper to taste!
Step 4, Crumble Ritz® Crackers over casserole.
Bake casserole at 350° for 30 – 40 minutes or until top is golden brown.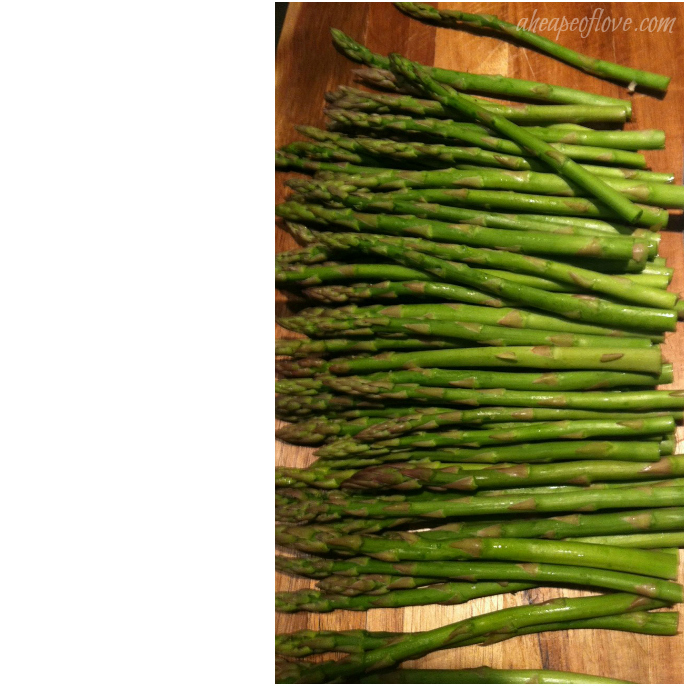 I served over brown rice, with baked asparagus.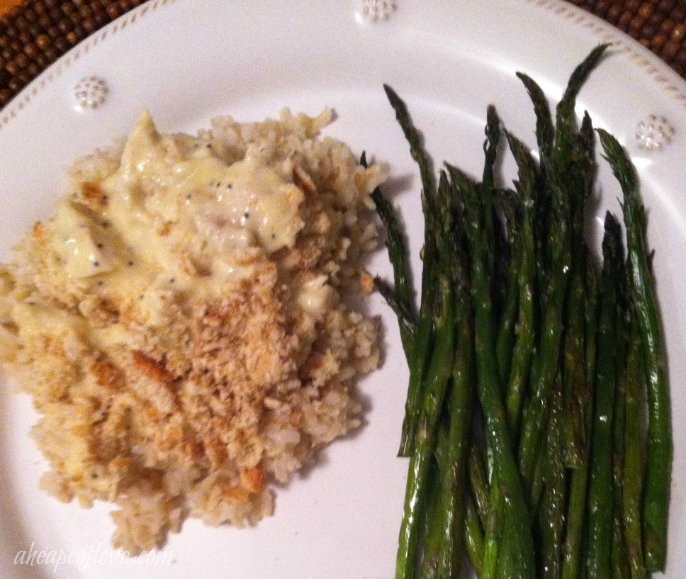 Easy, right? Too easy to be so good, if you ask me. Since I doubt this is a new one for you, tell me how you make your poppyseed chicken! I'd love to try a new version.
happy Friday, friends!
the Heapes