Today, Justin's proposal to me is featured on How He Asked and we couldn't be more excited. In case you've missed the proposal, you can read the full story with photos on How He Asked!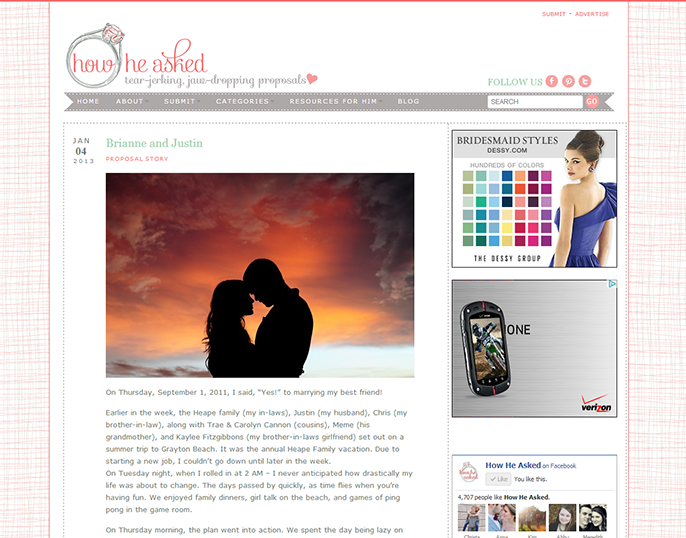 A special thank-you to Stacy for the feature on How He Asked, along with Christopher for the actual proposal photos and K&R Photography for our engagement pictures.
happy Friday, friends!
the Heapes
ps. I'll be out of commission on Monday, due to a slight procedure. Okay, okay, I'm just having my wisdom teeth out – no big deal. However, prayers are appreciated. I should be back in action on Tuesday… at least that's my plan, if all goes well. Do not expect embarrassing photos or videos, because there will be none. I made everyone promise, sorry I'm not sorry.