It is a new year! Good-bye 2012, hello 2013! To ring in the new year, we spent New Year's Eve with friends, around a campfire, roasting marshmallows, and basking under the twinkling stars and fireworks. It was freezing, yet memorable! The evening started with burgers fresh off the grill and good company. (We had a big crew – the Glows, David and Teal; the Glows, Brandon and Jessica; the future Garlands, Wesley and Kelly; and us!) We transitioned into bum mode, after changing into sweats – shirts and pants – and getting comfy at the lodge. After much convincing (For those that don't know, Teal hates card games.), Kelly taught Teal and I how to play a new card game – which I foresee being a typical go-to on future Friday evenings. This all played out while the guys were setting up camp. With only 5 minutes until the new year, we gathered around the TV for an annual, tradition of watching the ball drop in Times Square.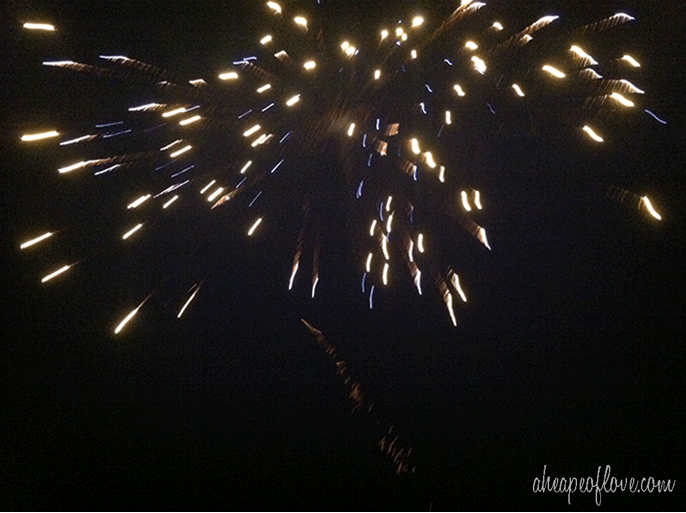 As the clock struck midnight, I received a sweet kiss from my husband!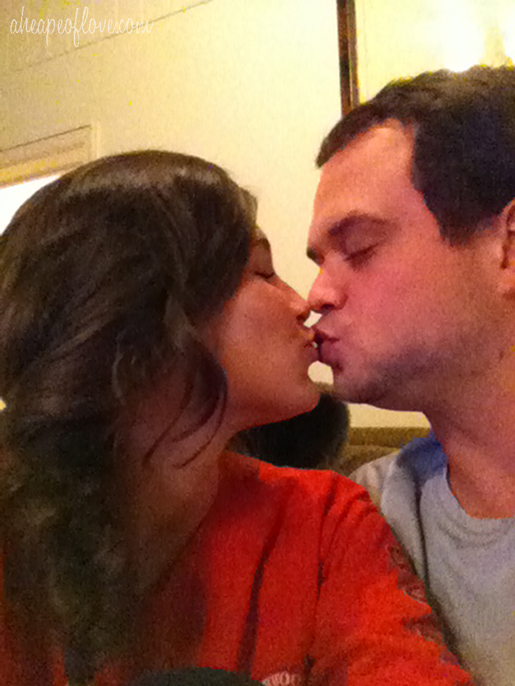 The rest of the night was spent at our camp site, huddled around the campfire, and begging our husbands/fiance not to kill each other with fireworks. As cold as it was, it was a sweet treat to snuggle up in our tent and snooze until light of the sunrise peeked over the hill.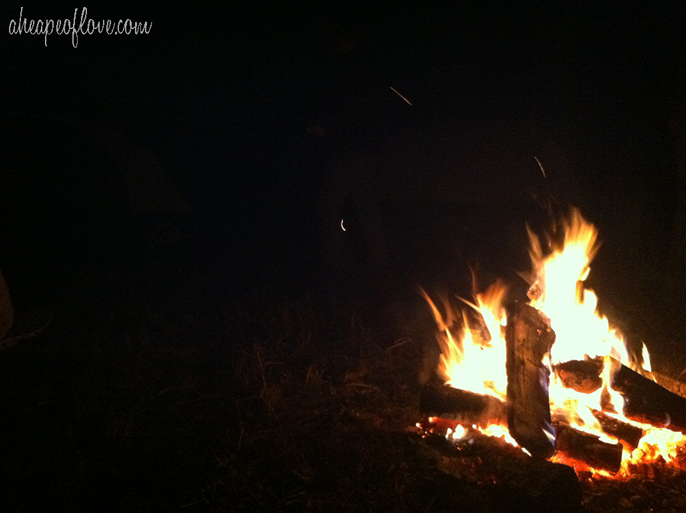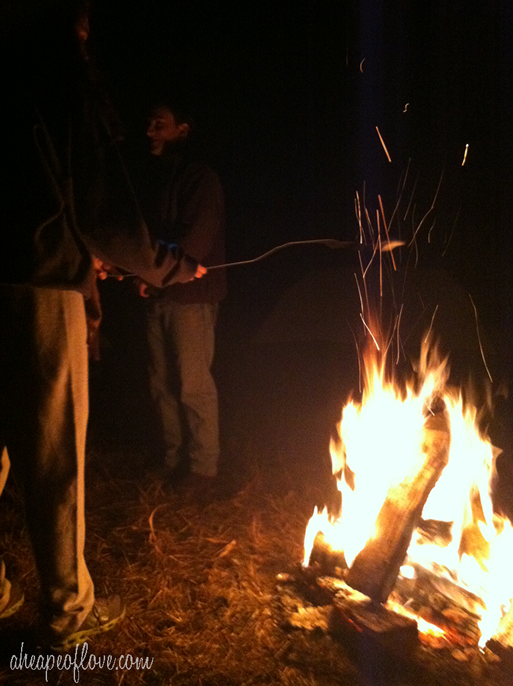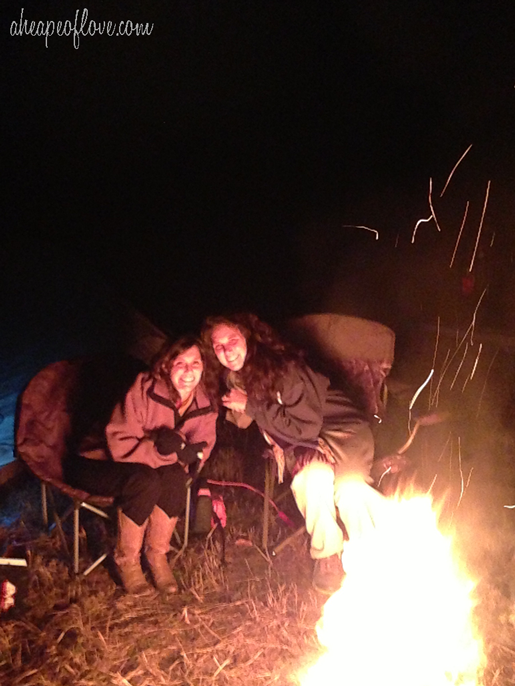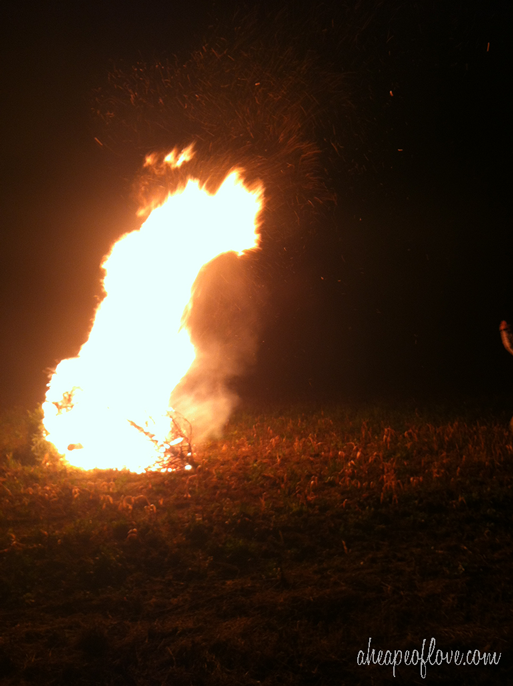 We may or may not have deemed this ample time to torch the old, dying Christmas trees – which creates a monstrous bonfire, I might add! They guys enjoyed it so much, David gave us a little dance show.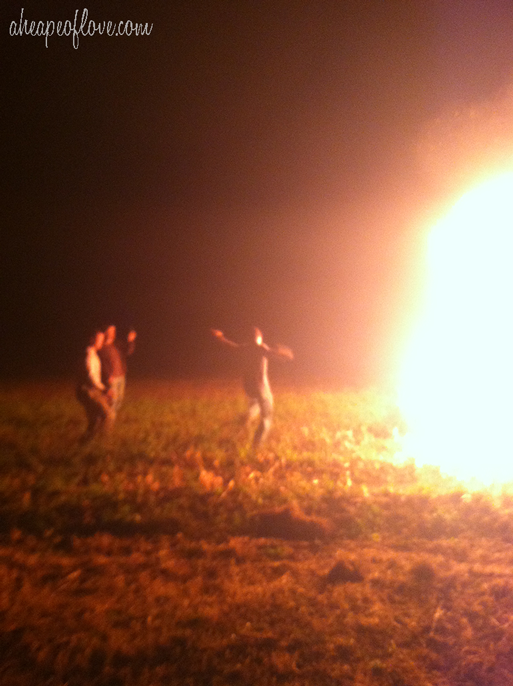 —
With all of the new 2012 brought, I decided to create a new tradition – an end of the year letter. A good-bye letter – something to remind of the many blessings throughout the year, while saying good-bye to the past and hello to the future. After much consideration, I decided this would be an annual tradition I would share with all.
Dear 2012,
2012, you've been fun and filled with good times, but it's time to say good-bye. From the very beginning, I knew you'd be a good year. I'd said, "Yes!" in 2011, which meant I'd say, "I do" in 2012. It was farewell to 2011, as we rang in the new year in Atlanta and eagerly anticipated all the new year would bring us.
In early January, we enjoyed a family trip to Steamboat Springs, CO with the Heapes. It was this trip I witnessed my first blizzard and learned to ski! As it turns out, Justin is quite talented on skis and makes for a great teacher.
After returning to south Georgia, we were in full swing with all of the wedding planning. Showers, parties, and other festivities consumed most of our winter and early spring weekends – including my bachelorette weekend in Foley Beach and the Pinterest phenomenon. The countdown to our big day continued, along with the many pre-wedding tasks.
In late spring
(3 weeks before
our big day
, to be exact)
, I said adios to life as I'd known it for the past couple of years. It was good-bye Savannah, GA, along with farewell to my job, friends, and the single life. Possibly the most difficult life transition, yet. I'd be lying if I said I hadn't looked back; since that dreaded day I drove away, I've looked back and shed a tear
or a bazillion
. It's hard to say good-bye, especially to something good. But what's the saying, all good things must end? Better yet, "There is a time for everything, and a season for every event under heaven."
(Ecclesiastes 3:1)
As I walked away from life as I'd known it, I walked into the arms of my true love. I was homeward bound.
Then on May 5th, the day I'd dreamed of my whole life, I married the man of my dreams and became Mrs. Heape. After spending 8 days in Costa Rica with
my husband
, I've embraced the challenges and benefits of being a wife
or learning to be a wife
.
Together, we've enjoyed late nights, celebrations, pillow talk, and failed dinners on random, Tuesday nights, along with many family gatherings! It's been a journey, but I couldn't be happier where I am in life. It's where I'm meant to be. I'm finally home.
Looking back on 2012, I said good-bye to quite a lot –
friends, the city of
Savannah
,
my 24th year
, my maiden name, and singleness
– all bitter sweet. However as I look back on 2012, I want to remember all I said, "Hello!" to –
my husband
, home, a new job,
my 25th year
,
family
, more friends, my new last name, and my roll as a wife
– I've been blessed!
It's fair to say, I'll look back at 2012 with a smile – because it was good! It was a
very
good year. It was a year filled with surprise and a whole lotta new. But now, as we prepare for the new year, we brace ourselves for all of the unknown 2013 will bring – the good, bad, and glorious. So farewell, 2012 – it's been real, but sayonara!
good-bye 2012,
B
—
Like each new year, we've got a list of resolutions. Lots of hopes, dreams, and goals for 2013 and we're ready to face them together! What new year resolutions have you committed to? What dreams do you have for 2013?
may your new year be filled with blessings and joy, xo!
the Heapes