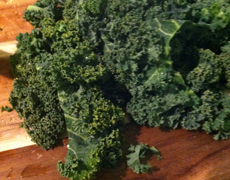 I've done it, I took the plunge. After reading over and over the benefits of kale, I couldn't resist any longer and bought the leafy greens. Recently, I've been inspired to create smoothies with kale. One kale smoothie a day keeps the doctor away, right? Plus, I have all intentions of incorporating kale into our daily diet other ways too – like these options I found on Pinterest.
Let me start by sharing a few benefits from kale. After reading this list, you may be chanting, "All hail to the kale!" Okay, probably not – but you may grab a bundle of kale the next time you're at Publix.
Kale is full of powerful antioxidants.
Kale benefits your eyes, skin, and bones.
Kale lowers cholesterol.
Kale is a great source of vitamins A, C, and K. Plus, it's high in calcium!
Kale has 10% more vitamin C than spinach.
Kale stimulates weight loss.
Kale is high in iron, along with other minerals including copper, potassium, manganese, and phosphorus.
Kale reduces the risk of heart disease and cancer.
Information found here, here, and here.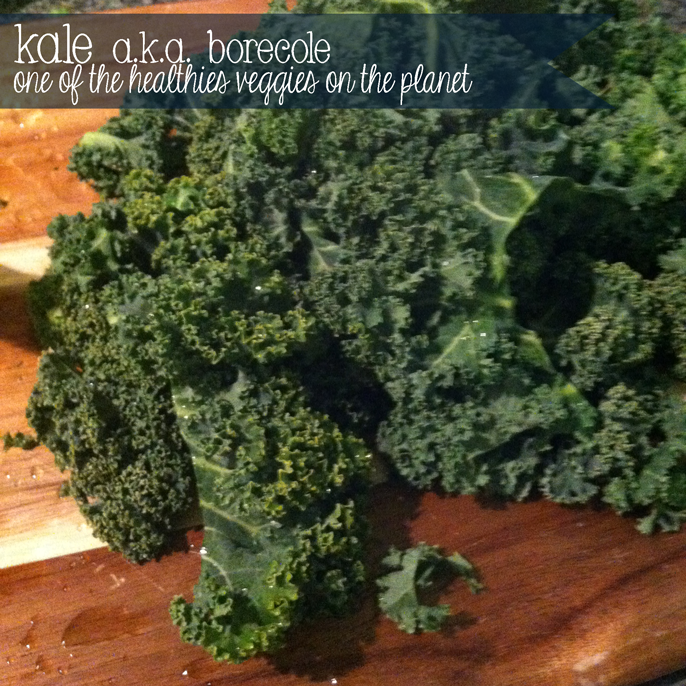 Last night, we tried the kale smoothie seen here, with some slight substitutions. Although Justin wasn't initially a fan, I'm convinced it'll grow on him. And… I've got plans to tweak the recipe a bit too. Maybe add strawberries? Cut back on the banana? This lady suggested flax seed. Hm… so many options!
So, what we drank:
1 cup of kale (stems removed and chopped)
1/2 cup of parsley
1 pear
1 banana
1/2 cup of blueberries
1 cup of apple juice
1 cup of water
a handful of ice
Blend, chill, and enjoy! Although for Justin, it was more like: blend, chill, and choke down way too much kale.
video filmed via vine
To simplify my life (and the overall process), I took Dusty's advice… prep now, freeze, and blend later! The plan is to drink one a day for at least the next two weeks. At that point, we'll reassess and I'll let you in on the benefits we've seen.
What do you think? Are you interested in taking the 2 week kale challenge? If so, let us know how it turns out for you!
happy sippin',
the Heapes