Oh in Savannah 
Way down in Georgia 
Oh why don't we go 
To where the wind blows 
See stained glass windows…
Oh in Savannah 
Way down in Georgia 
It is a mystery 
How they preserved their history…
What more could you want? {via}
Oh Savannah, how I've missed you! From the cobblestone streets to the familiar faces, it was such a blessing to be back and a pleasure to enjoy. From the moment we crossed the city line, it was everything I'd dreamed.
Surrounded by a few favorite  people, we gathered around the fire pit, munched on pizza, and for a moment in time, things hadn't changed… I hadn't moved away and this was a typical Friday night spent with friends. Then a giant rat shimmied down the fence and somewhere between the shrieking and laughter, I knew no matter where I call home – these people will always hold a special place in my heart. Where ever I call home, these people will forever be favorites and time will resume when we're together.
Okay, okay – enough with the sap and on to the good stuff! Although, can you consider anything sappy that involves a giant street rat? Seriously, envision a rodent the size of a possum or a smaller cat! I'm talking a giant rat with some mad fence/tree climbing skills. It was terrifying. I'm pretty sure this rat was the inspiration for Splinter – you know, the TMNT's ringleader. He was no Mickey Mouse, that's for sure.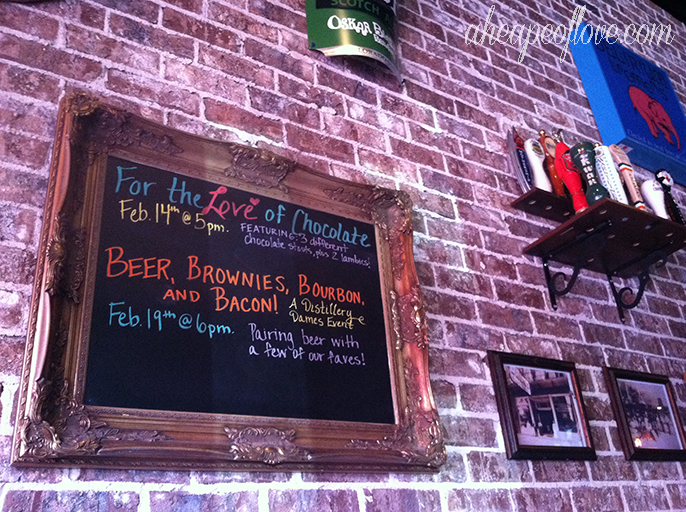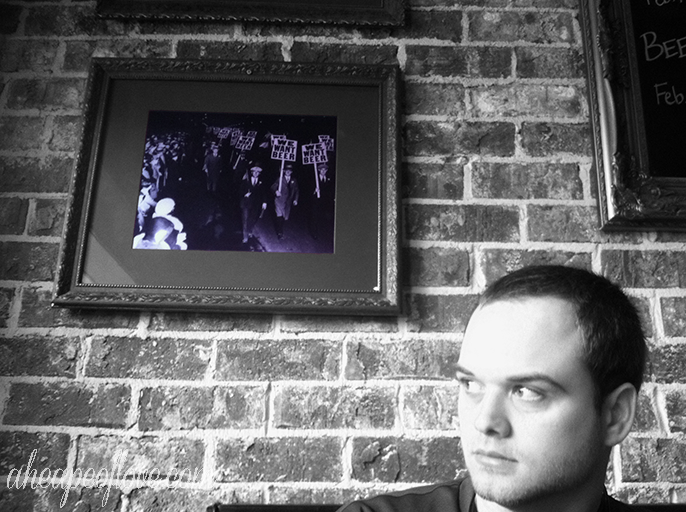 The next day, we had an early lunch at The Distillery. Of course I ordered my favorite, the Big Daddy Fish Tacos with sweet potato fries. As usual, they didn't disappoint.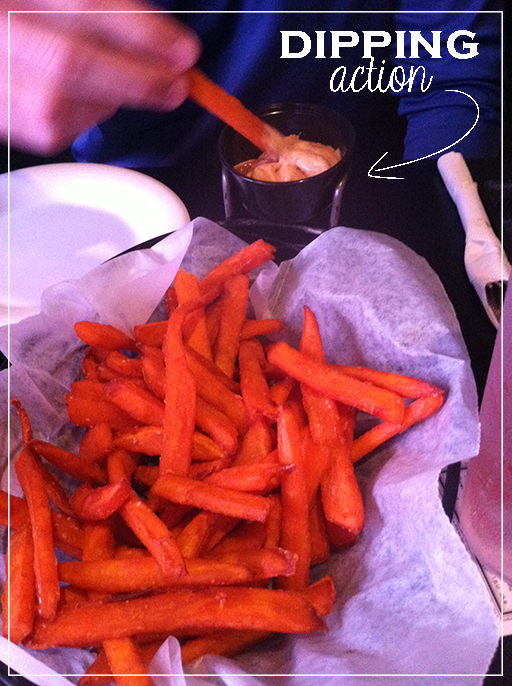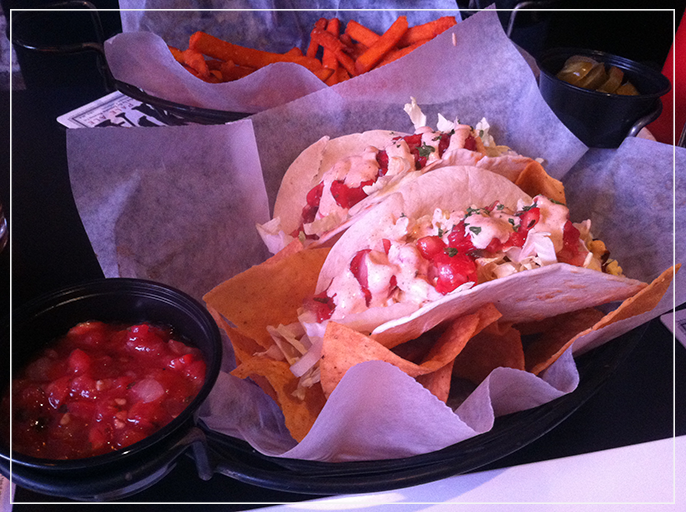 After lunch, we strolled downtown and by a few of my favorite boutiques (including Red Clover) and shops. Justin treated me to a new dress and earrings! I've been wearing my earrings, but I won't be debuting my dress until Easter. That is, if I can wait that long.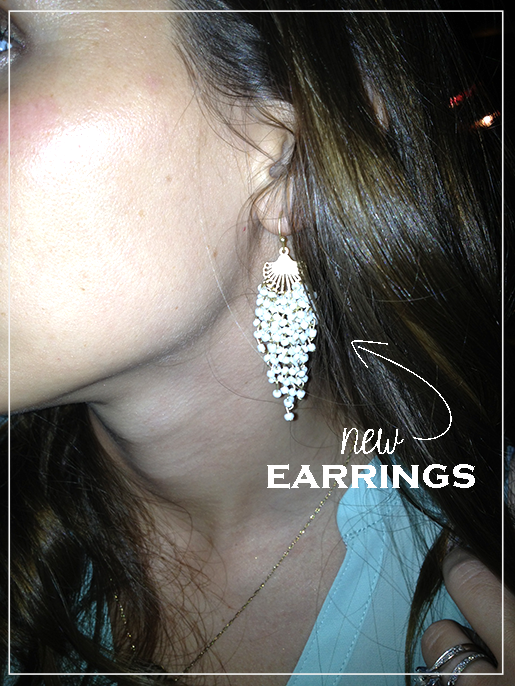 We postponed our Valentine's dinner in Albany, for a fancier option in Savannah. Fancy was what I wanted and what I got. We dined at Jazz'd and enjoyed various tapas. It was all delicious and worth the 2 hour wait!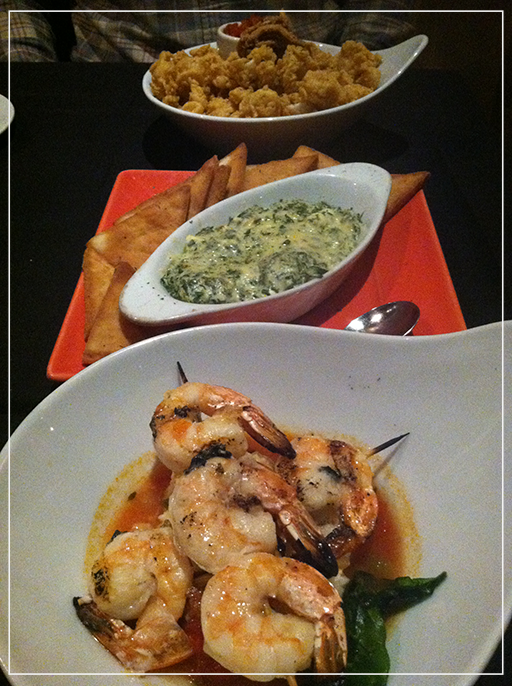 Sunday, after brunch and before our friend reunion, we stopped by Nadeau in search for lighting. We left with a new table for our breakfast nook. Spontaneous buying, we do it well.
Scrunched in the back of the White's Murano, we brought it home – the White's home, that is. We've yet to figure out how or when it'll make it to our home in Albany.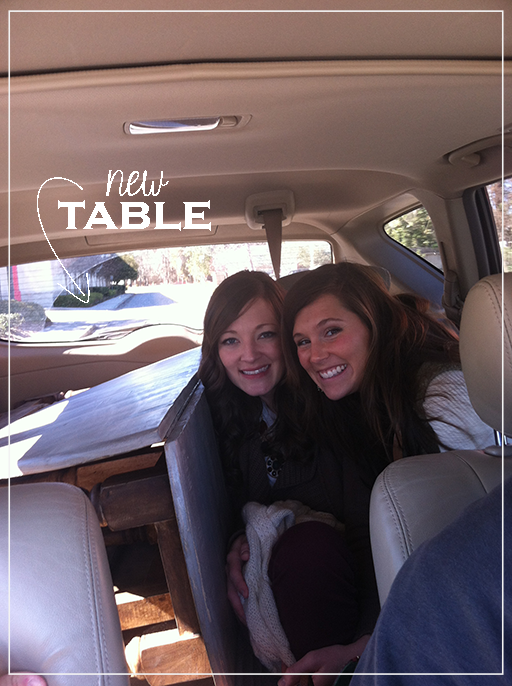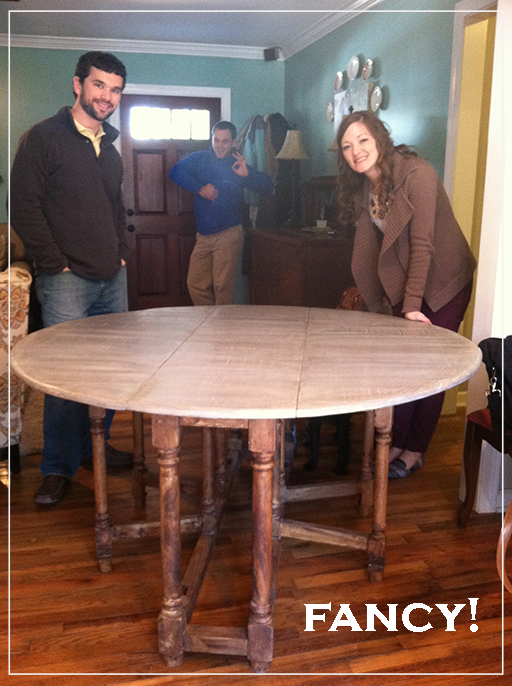 Everyone loves our new table!
Friend reunions and Sunday fun days are best spent at Social on Tybee. Aside from the snobby service, they're the best around –  in my personal opinion, which I highly respect.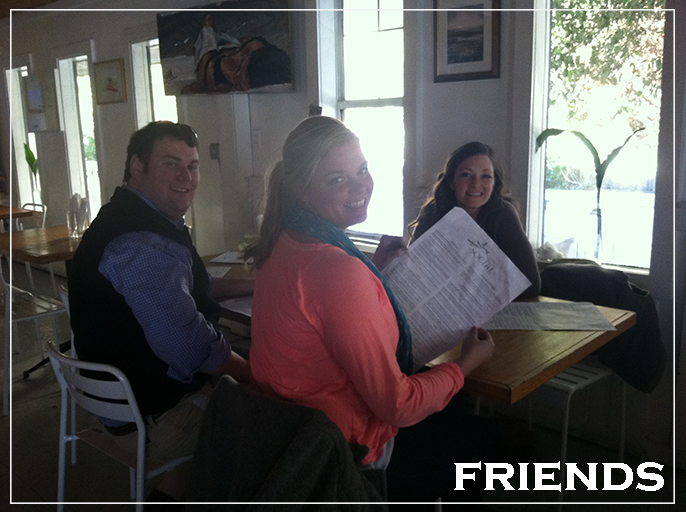 Check out the atmosphere… they do it right.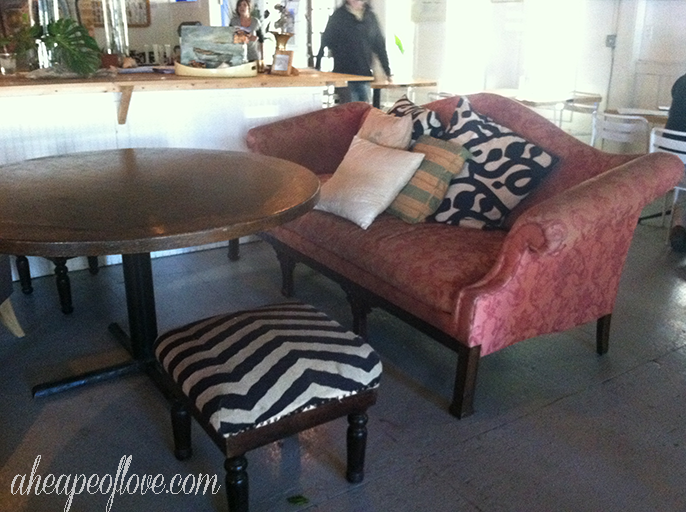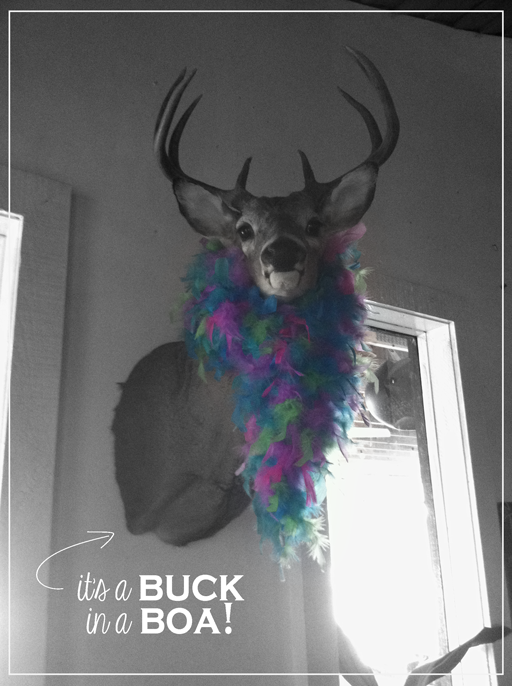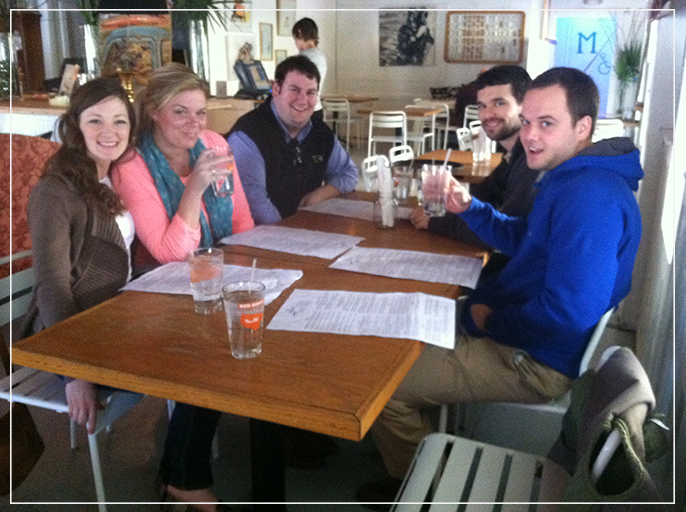 The best way to spend a Sunday afternoon: with a few of my favorite people at Social on Tybee. What more can a girl ask for?
Fresh guacamole? Yes! Salsa Verdé? Yes! Homemade chips? Yes!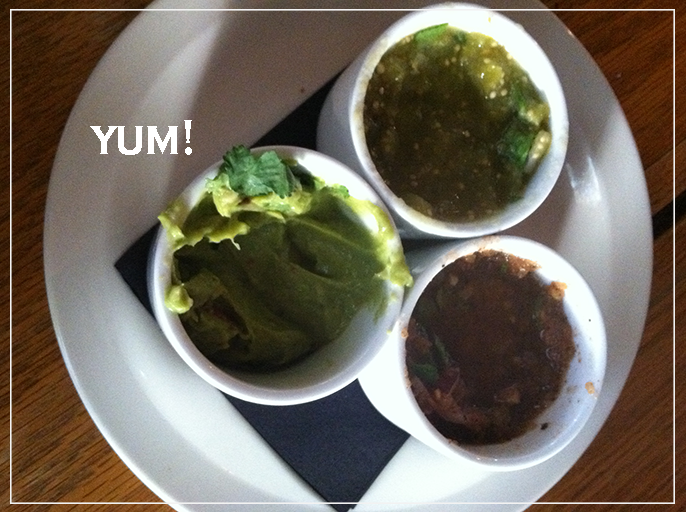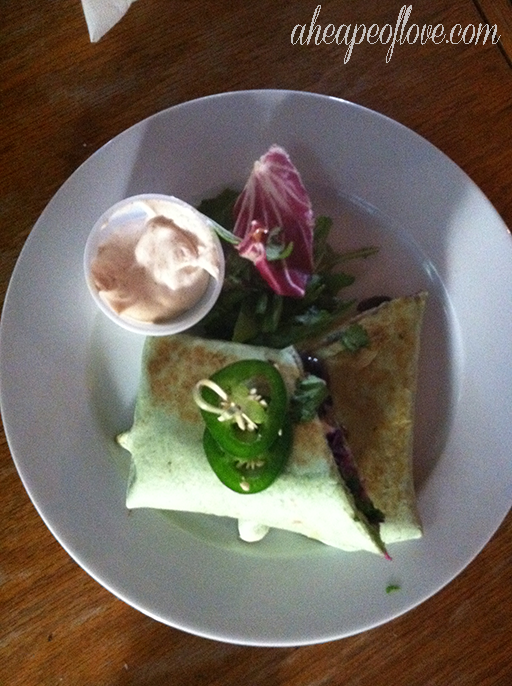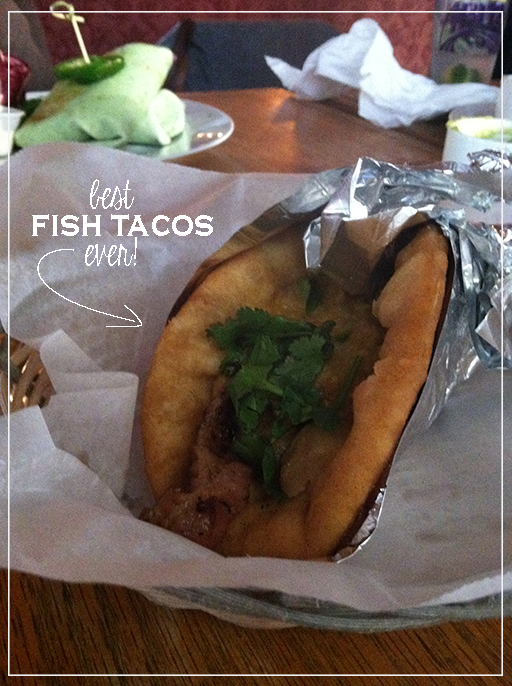 Seriously, my favorite meal. I believe they have the best fish tacos ever… Served on fried pita, with apple sauce, cilantro, and bacon! I love these tacos so much, I attempted to recreate them shortly after we got married. Not a complete fail, but it still needs some tweaking.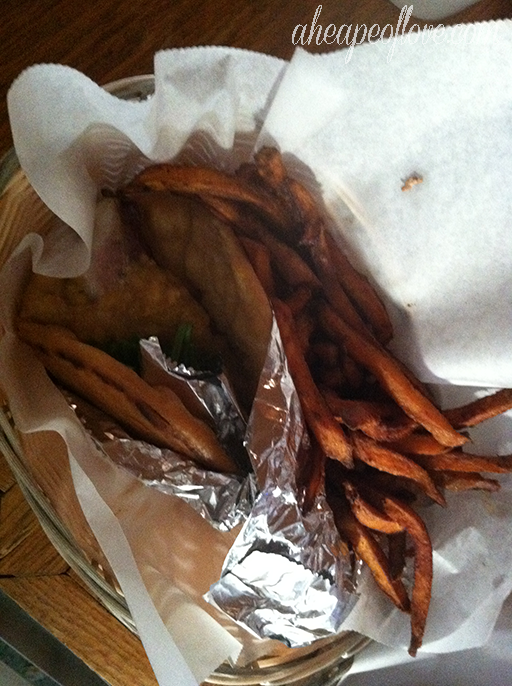 Here's a 7 second peek into the goodness: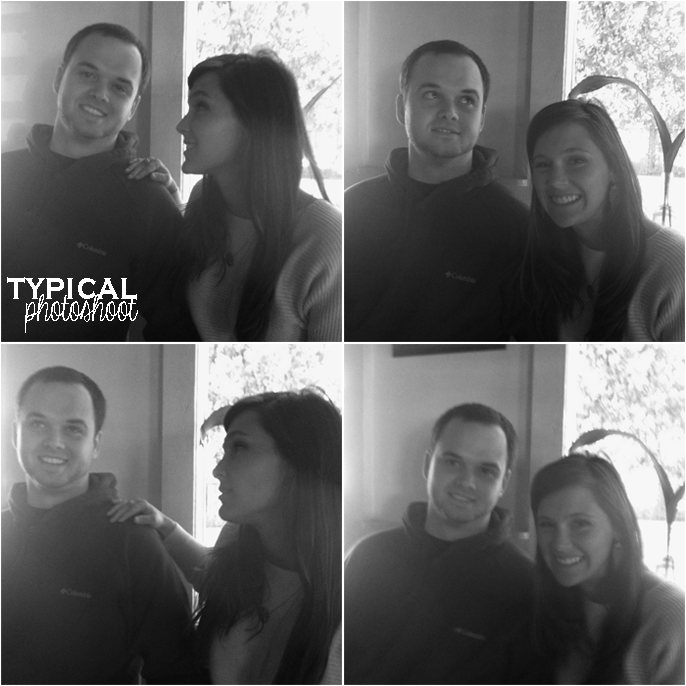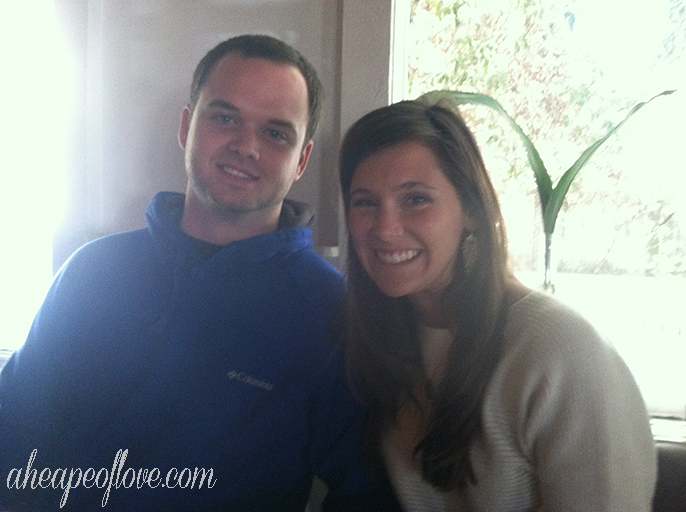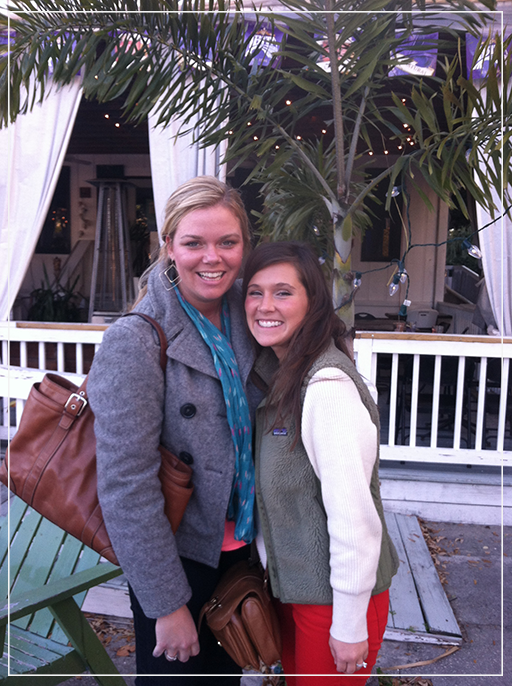 One of the ladies I miss most, Liz. I was so excited to see her & her mister.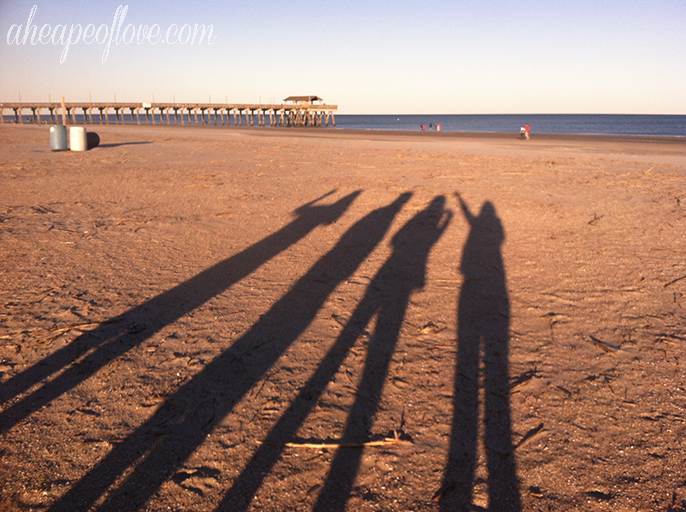 A stroll on Tybee was anything but perfect. It was definitely a beautiful view, but the wind was soooooo cold it was hardly bearable.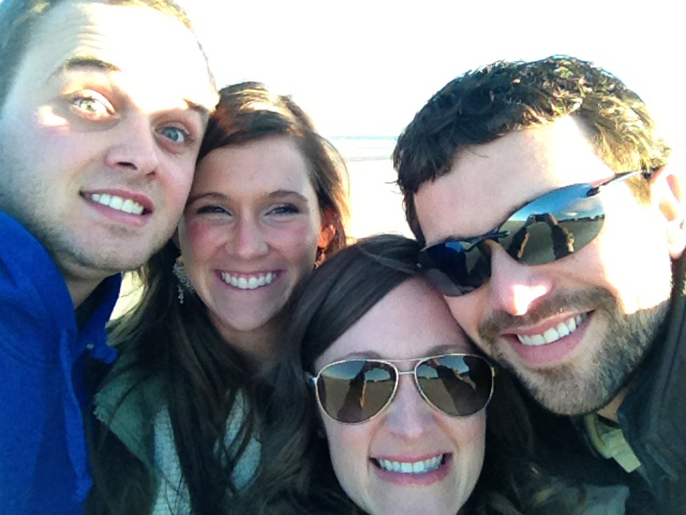 To the Whites, thank you for opening your home to us for our brief stay. We had a fabulous time and couldn't have enjoyed the company more. We're so thankful for friends like you. You two make great hosts! And we're especially thankful that you two were so willing to store our table for us – until our return. Thanks again for everything!
—
We're ending with a short video of a crazy, Aussie telling you about the largest jellyfish on earth. Be sure to note the giggling girl running circles around the Aussie wanna-be and the jellyfish!

happy Friday, friends!
Mr. & Mrs. Heape