Last night (Wednesday evening, because I'm writing this on Thursday), the last board was nailed in our living space, dining room, and hallway! All of the rooms with hard, wood floors are IN and boy, do they look great.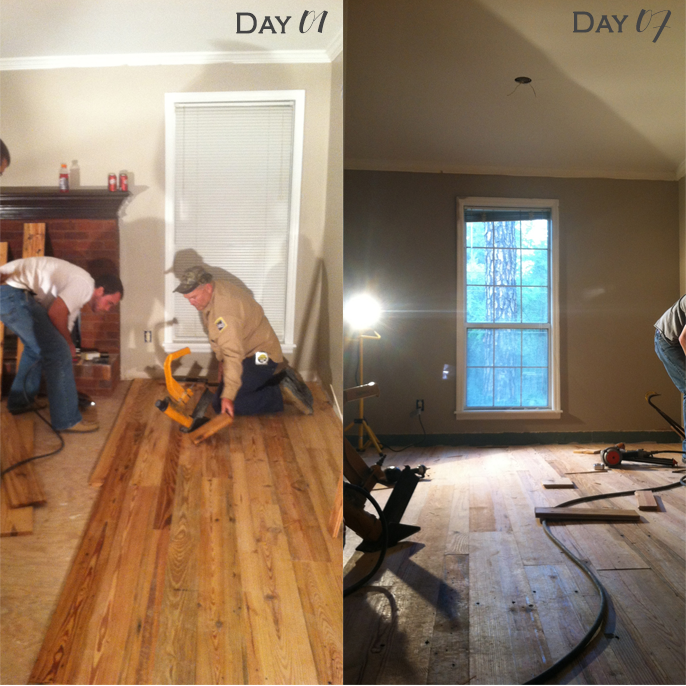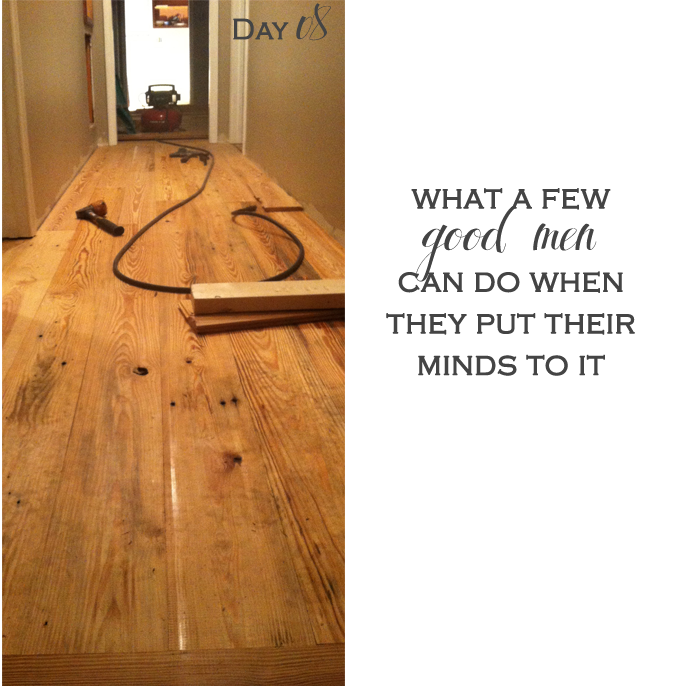 We've still got to sand and seal before it is totally finished and ready to move in, but like I said before it's a process. The good news, step 1 is done!
Now that's what I call progress. Of course it wouldn't have been possible with out these awesome guys,

In case you were wondering, our flooring came from Southern Heritage Woodworks. Not only do they sell fabulous flooring, but really awesome furniture too – so check 'em out.
—
Lately I've been passing the time by listing to my latest, Spotify playlist Bring on Spring. Since I'm loving it so much, I figured you may too… enjoy!
happy Friday, friends!