Each week, we try our darnedest to share photos from our week and weekend! Our weekly recap consists of photos from our Instagram feed (@BrianneJoy) and taken with the outdated, iPhone 4. Feel free to follow me here!
This week is no different, with the exception that you may recognize some of the photos from a few posts last week.
1| new, garage door is in!
2| tackling painting our cabinets
3| this awesome friend came to help
4 | I got to see my wedding dress for the last time before it's sealed and preserved
5| smoothie prep for the week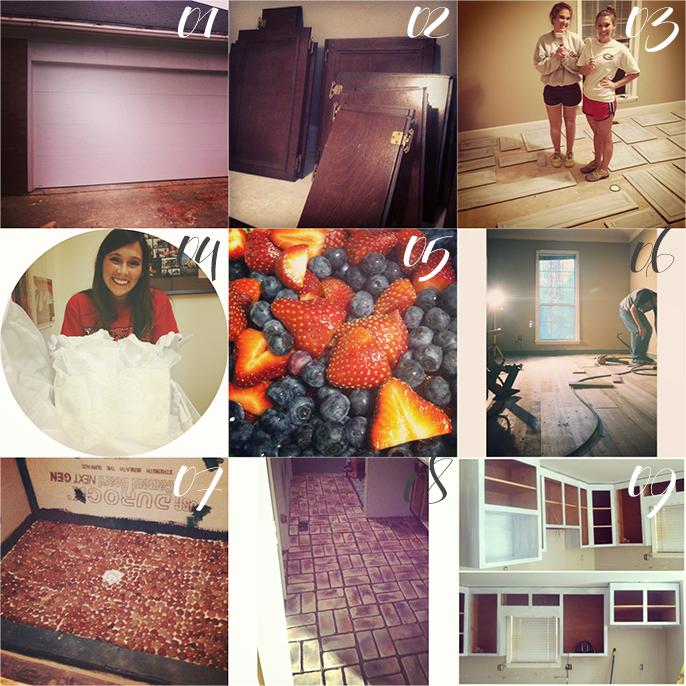 6| last of the wood installed in our new home
7| river rocks laid in our shower bed
8| brick pavers in our master bath, boom!
9| cabinets primed, thanks to the help of several good friends
—
Also on our Instagram feed this week, color swatches! Now that the cabinets are primed and ready for some lovin' – we're stumped on the color.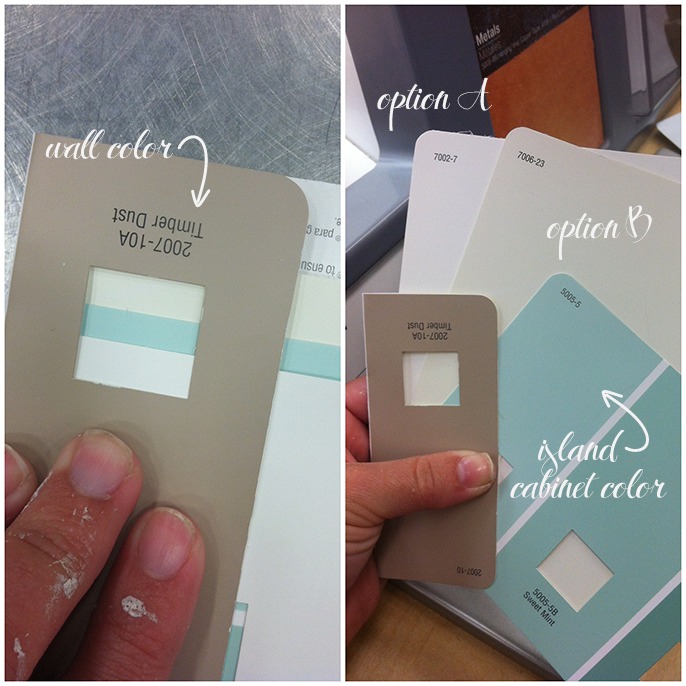 timber dust // embellished blue
option A (dove white) // option B (navajo white)
This is where I need your opinion! Help us decide which option (A or B) should we commit to for our cabinet color? I'm torn and J couldn't care less. I should note, that the embellished blue is actual a shade or so lighter than the bluish color in the photo.
Hope you all have a wonderful week! Thanks in advance for your help. Hopefully by the end of the week, we'll share our decision!

facebook // twitter // instagram // pinterest // bloglovin'