Since late February, we've had this garage door ordered – so it's been a long time coming. Either way, the company finally delivered and installed this snazzy, super quiet garage door and we are excited. Now that it's here, we can begin hiding all of our junk work supplies, tools, and such – at least until the house is finished!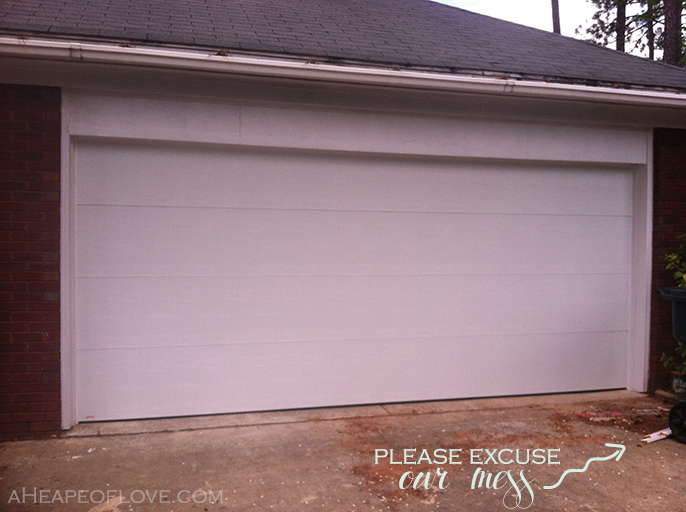 Ta-da!
Now for a short video just to show you all how genuinely awesome it is…

After asking you to please excuse our mess outside, I'm going to ask that you please disregard the stove/oven camping out inside the garage too.
—
Coming up this week, more updates on the house! Whoohoo! I promised updates and I'm a gal who keeps her word. No matter how boring, lame, or disgusting – I'm bringing the updates in all of their glory.
In case you missed our other home update posts, you can read about our floor plan here and an update on our living space here.
Hope you all are having a lovely, blessed, and productive week. Happy Humpday!