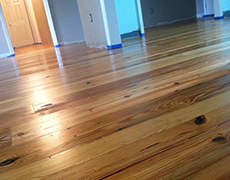 As many of you know (probably because I've mentioned it a bazillion or so times), we have done most of the labor in our new home. When I say most, I mean all with one exception: sanding and sealing the floors. Truth is, we planned to do that too – but with our crunch time frame, we just couldn't squeeze it in.
Just in case you missed this flooring project…
We bought the wood from Southern Heritage Woodworks (a family friend, who rocks at what he does!) and laid each piece ourselves. Every piece was laid by the hands of my Dad, Justin, Barry (my FIL), or Trevin. I couldn't be more proud of them and the finished look!
After all of the hard work from my men, we decided to give them a break, bite the bullet, and let someone else finish the wood. Last week, we had some friends (new friends) come in and work their magic. In case you don't know, the process includes: sanding, re-sanding, cleaning, sealing, re-sealing, and drying.
Although you can't see all of it, here is a peek into our living space and dining room: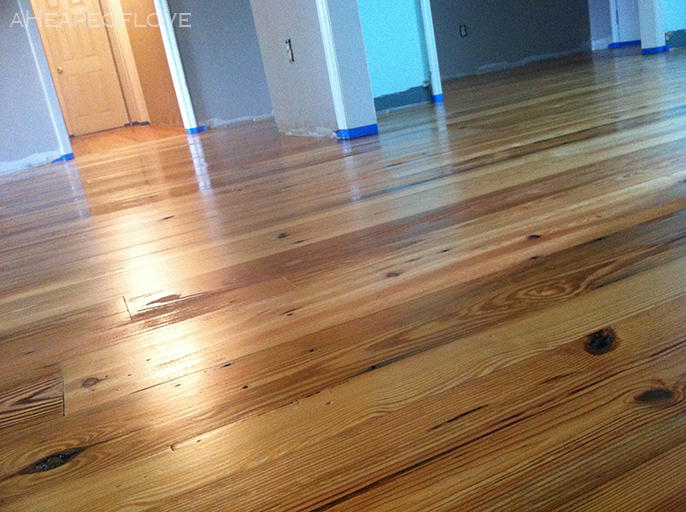 *We chose a satin/matte finish and no stain.
We love the look, if that wasn't obvious! What do you think?

facebook // twitter // instagram // pinterest // bloglovin'