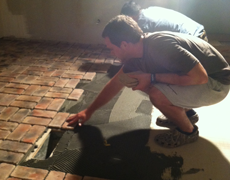 Lately it seems like we're always rushing – to work, to look at tile (or paint, mortar, brick pavers, etc.), to the house, to Bible study, to the gym (okay, that's rare these days), to Lowe's, back to the house, home just in time for the clock to strike midnight, catch a blink of sleep, then start the rushing around all over again. Not to mention life's everyday to-dos, like paying bills, filing taxes, getting car insurance, grocery shopping,work,… the list goes on and on. It is plum exhausting.
The good news? The deadline can now serve as the light at the end of the tunnel! No longer is April 29th the dreaded, dooms day – it's the day of life slowing back down into a normal (or semi-normal) routine and move-in day. Although we aren't there yet and yes there is still a lot of work to do – I can only imagine how rewarding it will be when we move our stuff in.
Until then, we're going to continue to count down the days and work hard until move-in day! Only 19 days to go!!
—
Here is a preview of what the guys were working on last night (while I was painting cabinets),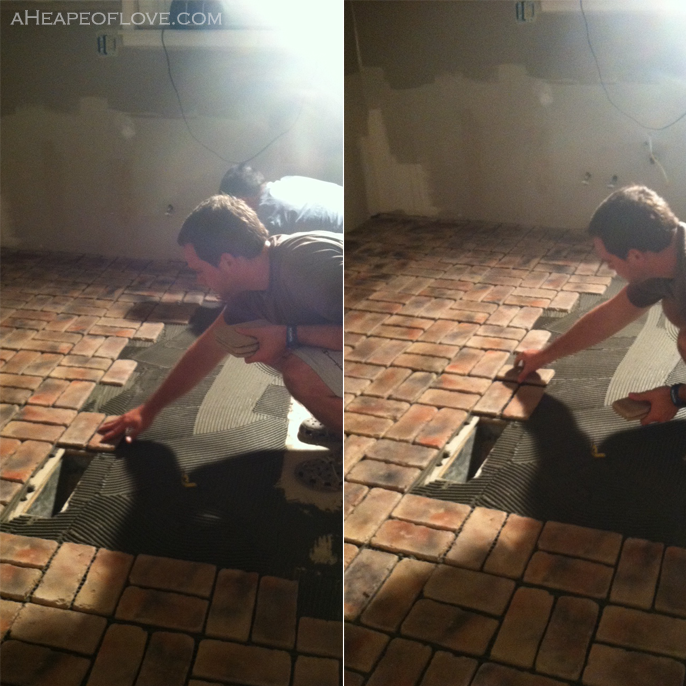 The view is of the kitchen, which is now about halfway complete. Of course, there will still be additional steps once it's laid – like sealing and grouting, but this is huge progress! And incase I haven't said it recently, I am so very thankful and appreciative to all of the men in my life! I'm one blessed gal.

facebook // twitter // instagram // pinterest // bloglovin'