With a chaotic last week, we're recapping the week before last and last week – so brace yourself, there are a lot of photos!
Our countertops + backsplash were installed in our master and hall bathroom, along with the kitchen. Plus, the guys went to work on hooking up our new faucets too! Finally, it seems everything is coming together with the house.
At some point the week before last, we took a break from the house work and grilled out with my in-laws. Salmon + asparagus… smoked on the green egg, delicious!
In the last year or so, I've turned in my resignation as bridesmaid. In turn, I've passed the torch over to Justin, who is now taking his turn as groomsman – again and again. For the 3rd time this year, Justin stood by the groom and I was able to enjoy a wedding as a guest. It was so nice! Below is a photo of me with the gorgeous bride. Congrats, Mr. & Mrs. Justin Griffin!
In other exciting news, Chevvy & Ron's creations may now be purchased at Plum Southern (beside Moe's in Albany, GA).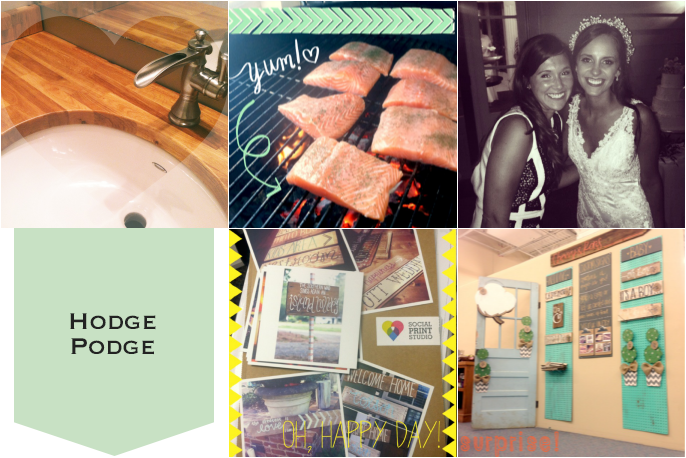 On Friday, I had the pleasure of seeing my younger brother graduate high school! Not only was it a monumental night seeing him walk across the stage, get his diploma, and turn his tassel – but it was an exciting, big sister moment. I couldn't be more excited or proud of you, Brian Ray!
Congrats to each of the 2013 high school graduates, especially: Brian Ray, my brother and Destiny, my cousin!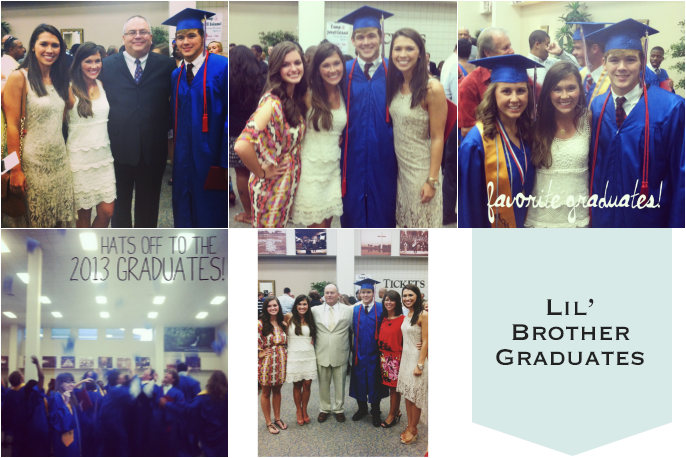 As you all know (after this post), baby James is near and dear to my heart – so it's no surprise that his sweet face has been frequenting my Instagram feed. Right now, James is doing well! All of his tubes have been removed and they expect he'll be off of the oxygen very soon. This is huge and very exciting news, because James has been on oxygen since birth! Despite the drastic improvements, an organ transplant is a major surgery – so, prayers for a speedy and miraculous recovery would be great! Each of your prayers are felt and appreciated! God is continuously working miracles through this baby and we are eager to see the Lord continue to work.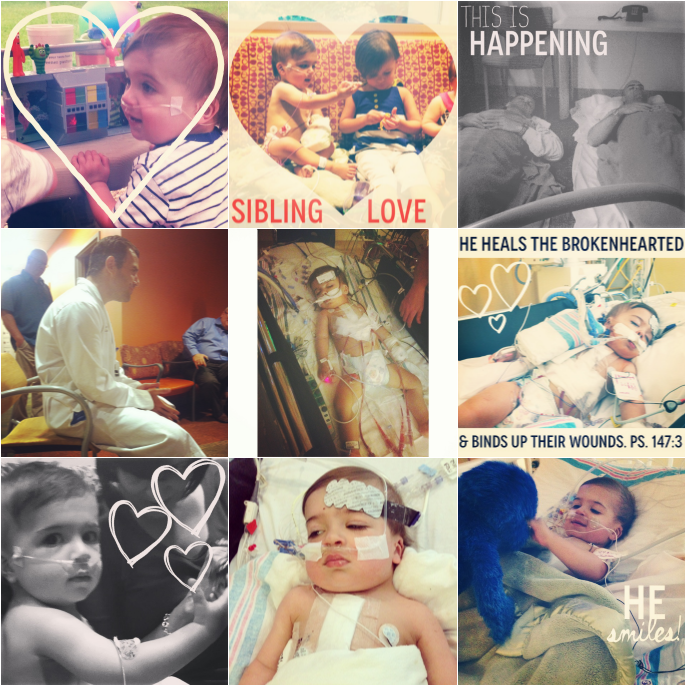 For Memorial Day, Justin and I took a road trip down to Tampa, Florida to spend some time with our cousins, Trae and Carolyn. After a 5 1/2 hour drive time, we were more than excited to be in Tampa! Below are a few snapshots from our time there, but I'll save another post for more details.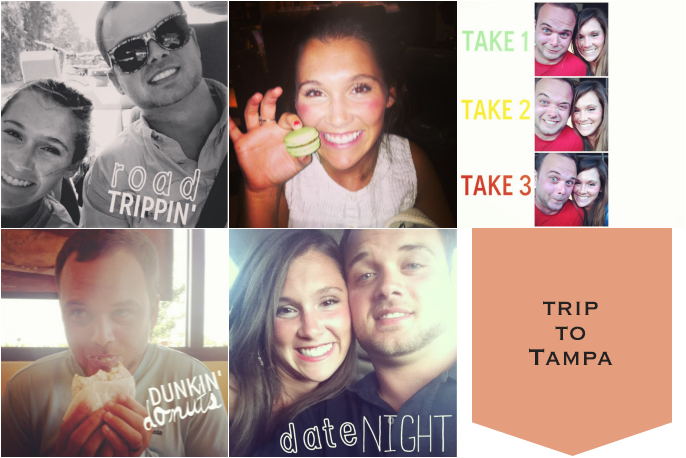 After a lovely, 4 day weekend – it's back to the real world: jobs, house work, renovations, and errands. We hope you all had a wonderful, Memorial Day weekend!

facebook // twitter // instagram // pinterest // bloglovin'