Eight years ago (whoa!), when I walked the stage to receive my diploma, this little tyke was graduating from the 5th grade! I repeat, the 5th grade! Which is why it is so hard for me to believe, that tonight he will be walking the same stage to receive his high school diploma. I'm getting old. Where does time go? That's right, my little younger brother is graduating high school tonight and we couldn't be more proud.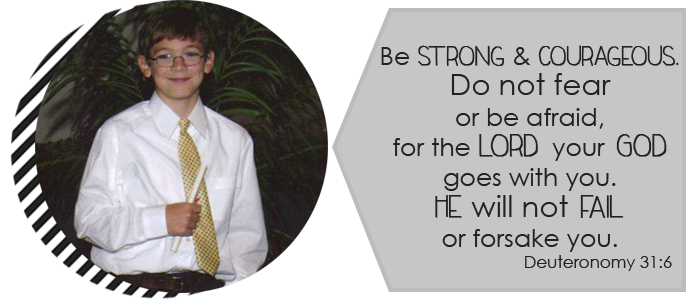 Brian Ray, Even though you a) don't read this blog & I'll probably have to show you this post later, b) have me blocked on both Facebook and Instagram, and c) think I'm a terrible sister for ratting you out
(on occasion)
, I'm crossing my fingers that I'm still on the books as your "favorite" sister. Please know that I love you and couldn't be more proud of you, as you accept your high school diploma tonight! You will go far in life, as long as you keep the Lord first, work hard, and stay honest. As you embark on this new phase of your life, tackle new trials, and face new challenges, keep this verse in mind,
Be strong and courageous. Do not fear or be afraid, for the Lord your God goes with you. He will not fail or forsake you. Deuteronomy 31:6
Happy Graduation Day, Mr. High School Graduate! xo, Brianne & Justin
—
We'll be back on Monday with our weekly, photo recap and hopefully some more updates on the house. Hope you all have a wonderful weekend!

facebook // twitter // instagram // pinterest // bloglovin'