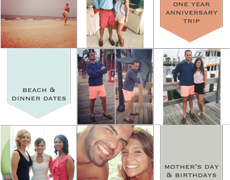 This past week has been chaotic, to say the least. With us moving out of our apartment, living out of bags in J's parent's basement, celebrating our 1 year anniversary, solving the problem with our bland, brick pavers, and traveling south for a mini-vaca, we've barely stopped to breath!
To kick-off the week,
1 / We cut into our year old wedding cake. Even though I still don't understand
the tradition
, I can attest that our cake was delicious. So good, I went back for seconds! 2/ At some point last week, Mallory and I found some time for a creative session fireside. That gem you see below, Beau's photography of her own little toes and the bonfire. 3 / A bit of my artist talents displayed on one of
Chevvy & Ron's
latest orders. 4 /
Our brick pavers looking dashing
, the way they are suppose to. 5 / On the way to the beach, I convince my travel buddies to see the premiere of
The Great Gatsby
. I made them listen to the audio book
(read by Jake Gyllenhaal)
too. I was a wee-bit excited!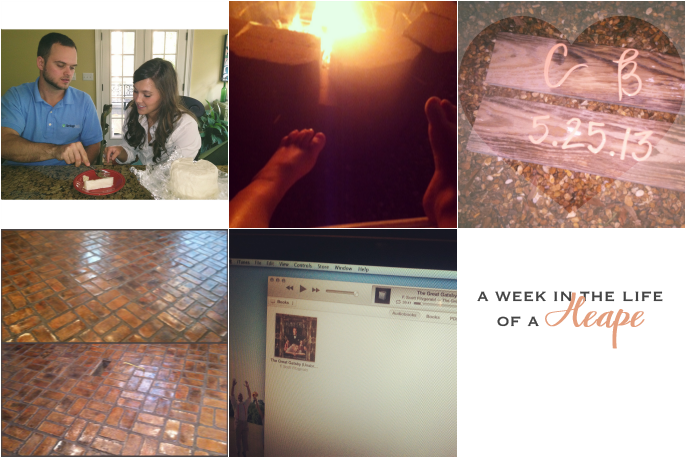 6 / First beach day was beautiful, but chilly. The guys enjoyed tossing the Wabooba ball, while Teal and I basked in the sunshine. 7 / My Mister and I before dinner on Friday evening. 8 / Have you heard of
Chubbies
? They are only the most radical shorts in the history of mankind, which is why I bought Justin a pair. I'm a bit bias, but he sure looks handsome rockin' those short shorts. 9 / Us hanging out at the marina before dinner on Saturday night. We went to Hunt's Seafood Restaurant and it was so, so good!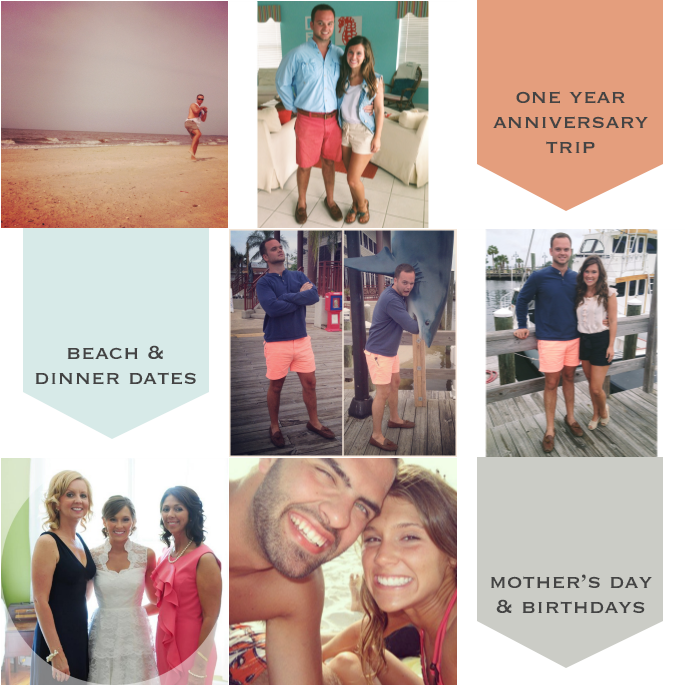 10 / Even though we didn't get to see our sweet Mamas on Sunday, we were thinking about them! Both of us are blessed with truly awesome mothers and mother-in-laws.
11 / Not only did we celebrate anniversaries and Mother's day over the weekend, but Teal's birthday on Wednesday and Buddy's on Sunday. Happy late Birthday, Buddy!
In case you missed last week's recap or our latest renovation posts about our shower and floor updates!
—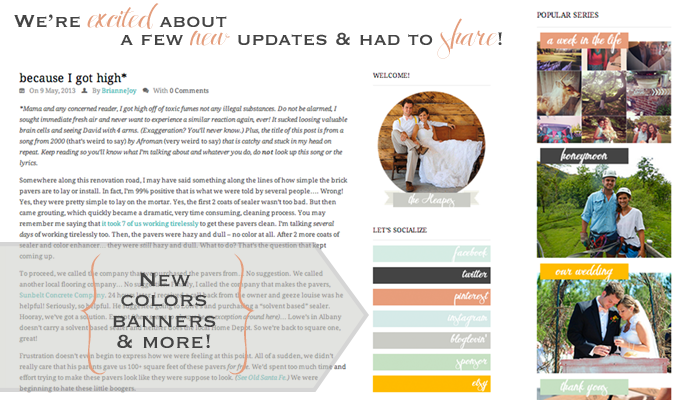 If you haven't noticed, our blog got a bit of a facelift with a few new colors, banners, a popular series sidebar, and a little meet the Heapes photo and link. Be sure to check it all out and let us know what you think!
How was your week/weekend? How did you celebrate Mother's Day?
Hope your week, weekend, and day were awesome!

facebook // twitter // instagram // pinterest // bloglovin'