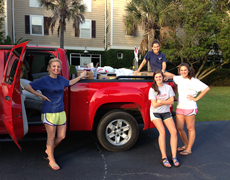 April 29th was our official move out day. In fact, I think we were both crossing our fingers that it'd be both our move out and our move in day. However, after weeks of renovating… it's still not time. Our stuff is in – hallelujah! But, we're still missing a few key things, like countertops and sinks. So, we wait.
Until then, we're just happy the packing, cleaning, and moving process is behind us. To commemorate the occasion, here are a few photos of our farewell. (Justin was busy working on the new house, so he wasn't present.)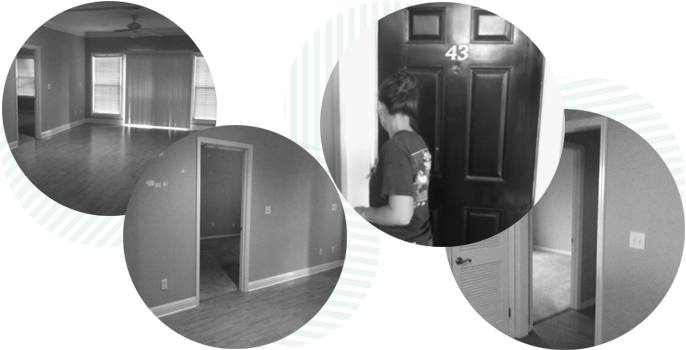 Meet the moving, packing, cleaning crew: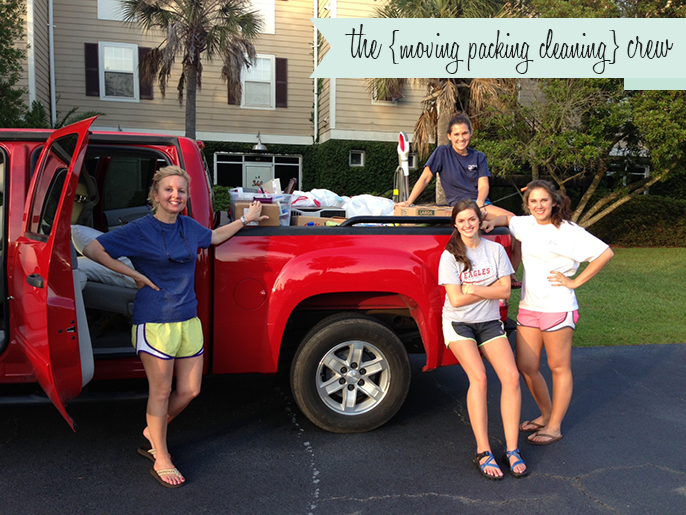 I am forever grateful to my Mama, Teresa, Bailey, and Teal for all they did to help me pack, clean, and load! They worked their fannies off to make it happen – in just a few short days. Words can not express how appreciative I am for their time and hard work. Thank you, crew!
—
Coming up this weekend, in case you didn't know, Justin and I will be celebrating our 1 year anniversary! Can you believe it's been a year? Us either.
Happy Friday, friends!

facebook // twitter // instagram // pinterest // bloglovin'