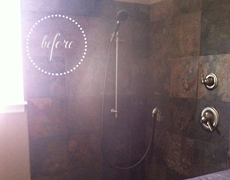 Bringing you a little before and after on our DIY shower… I'm so proud/excited/overjoyed to say, it's done!
Earlier this week, I shared this photo on Instagram as an update on our shower. That's right, the glass has been installed to complete our DIY, shower project! Aside from this last step, we did everything from ripping out the old shower and knocking out the wall, to laying the tiles and river rocks. Let me repeat, we did it all!
Once our part was done, we called in the professionals to enclose the shower with glass. We used Dougherty Glass, because a) they're local, b) they come highly recommended, and c) they had the best prices. Without further ado, here are a few of the pre-glass or "before" photos,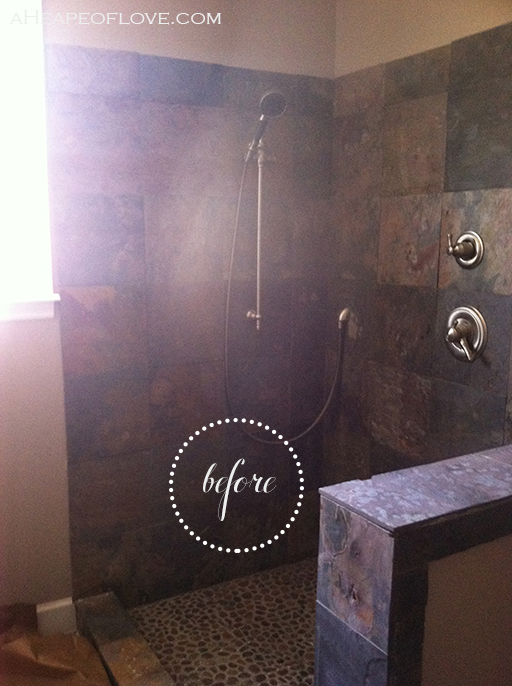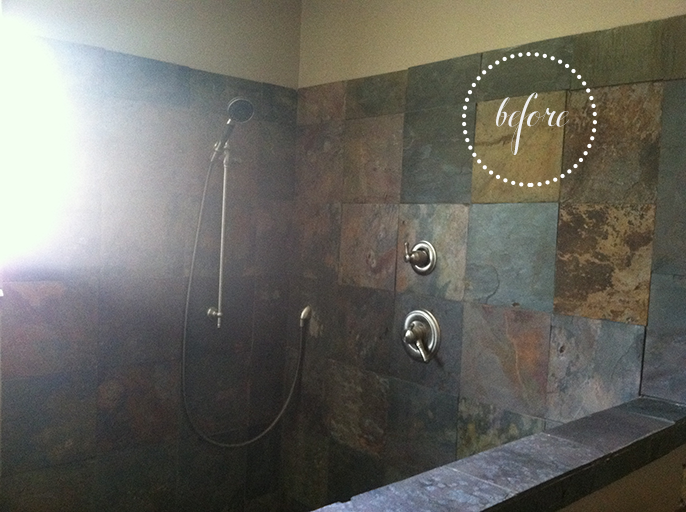 And the "after" photos,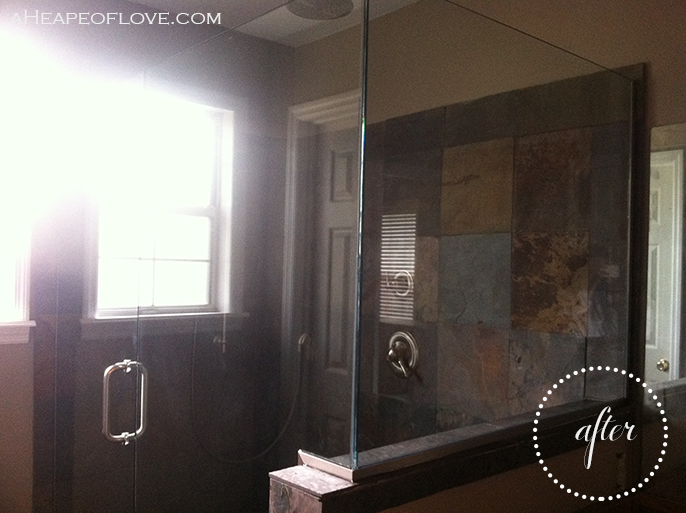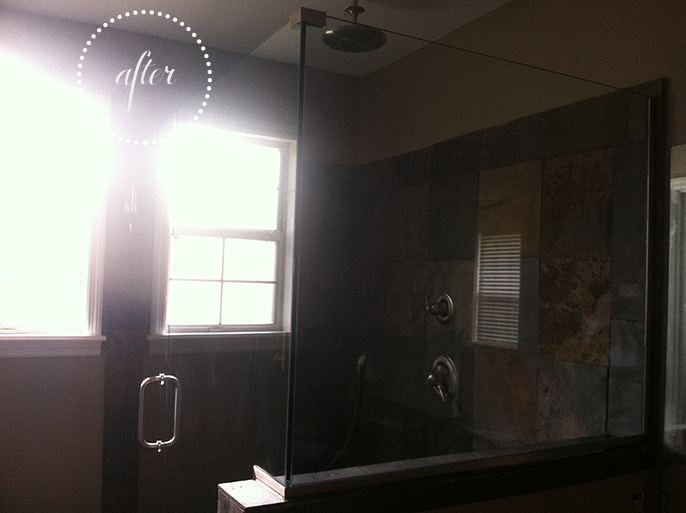 My apologies for the poor quality photos. Unfortunately Fortunately, our shower is so ginormous that it's hard to photograph completely. (Justin would beg to differ on that statement. Of course, he would want the space to be bigger. What do they say? Bigger is always better.) I'll work on getting some better photos as the other final projects come to a close.
For now, happy Wednesday!

facebook // twitter // instagram // pinterest // bloglovin'