Lately, I feel like life is bolting past us. I keep hoping that it'll slow down or at least, get back to normal – if there is such a thing anymore. But each week is the same… it's like we're on to a merry-go-round and hanging on for dear life – spinning and screaming with no sign of slowing down. Sanity, where are you? Organization, find me! Obviously those outcries aren't working. So, what do I do? I pray and break down in tears on occasion, begging Justin to make life organized and stable once again. He's trying – hard, actually. And if I'm honest (which I try to be), it's working. Even thought life isn't perfect right now, when is it ever? Really? Never. So even if life seems to be a giant bubble of chaos, life goes on and it too shall pass.
A month ago, we were slowing stumbling through a dark, seemingly endless tunnel… at least now, there is light at the end of that same tunnel and promise of goodness to come.
With that said, we officially moved into our 1st home this weekend! Yep, we've had our belongings there for a few weeks – but it wasn't until Saturday night that we actually moved in. As much as I wanted to move into a perfectly renovated and organized home, we moved in with still a few renovations to check-off our list and boxes stacked as high as my eyeballs. So even as crazy/chaotic as this phase makes me feel, Justin couldn't be happier to be in our new home, sleeping in our bed, chillaxing on our couch, showering in our shower… Oh, you get the point.
Now let me give you a peek into our not-so-perfect, we're-getting-there home,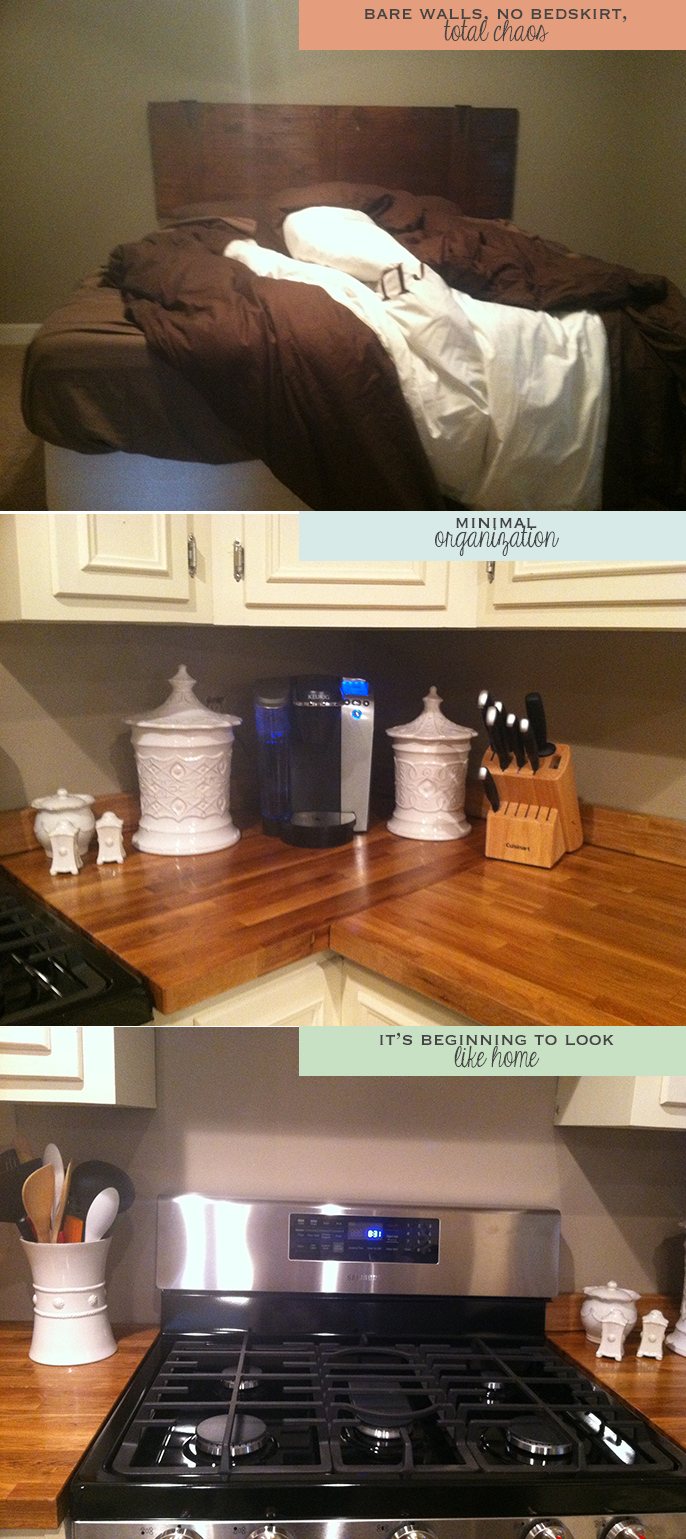 Okay, okay – maybe "total chaos" is a bit extreme. At least little spaces around the house are beginning to look and feel like home! Maybe this time next week, I'll have better progress to share. In the meantime, here is our weekly, Instagram recap – go!
1 | Mama got a brand, new car! So, I
jealously
excitedly welcomed her to the white, Honda Accord club. 2 | James said good-bye to his oxygen tank and hello to the step-down unit. Huge blessing! 3 | Shortly after, he said adios to all of his tubes! 4 | Last Thursday, James IV was discharged from the Children's Hospital of Atlanta! 5 |
This missionary friend
sent me some sweet mail from Honduras. 6 | My sweet Mama had a birthday!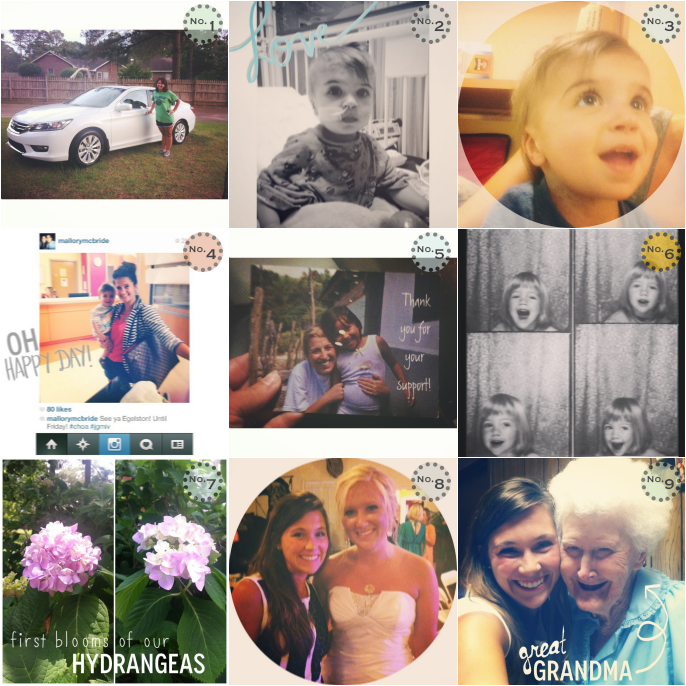 7 | I spotted the first blooms of our hydrangeas. So exciting to have a yard! 8 | My childhood best friend, Haiden said I do on Saturday! Beautiful wedding & a beautiful bride.
9 | After the wedding, Justin, Mama, Daddy, and myself stopped by to see my great-grandma. She's 90+ years of feisty and knowledge.
—
Now I'm off to do some more unpacking and organizing. Say a prayer for me and Justin, because I'm not sure how much more he can handle of me! Actually, do you have any unpacking/organizing tips, hints, or advice you can offer? I'll take anything you've got!

facebook // twitter // instagram // pinterest // bloglovin'