Last night, Justin and I volunteered at Sherwood Baptist Church's annual, Freedom Festival. Similar to years past, there was rain in the forecast – but that didn't keep the crowds from coming. With an estimated 15,000+ people out at Legacy Park, we had a wonderful mission field to share the Word and love of Christ. For us, we ministered to tweens and children at Inflatable #14. In our hour and half of volunteering, we probably saw 100 kids!
After the majority of the festivities shut-down and despite the rainclouds (& drizzling rain), most of the crowd hung around for the firework show – my personal favorite. Each year, I feel like the firework show gets bigger, better, and longer! With about 15 solid minutes of glittering colors lighting up the nights sky – a finale to remember sounds off. It may not be quite as elaborate as a firework finale at Disney World, but it's definitely a close second.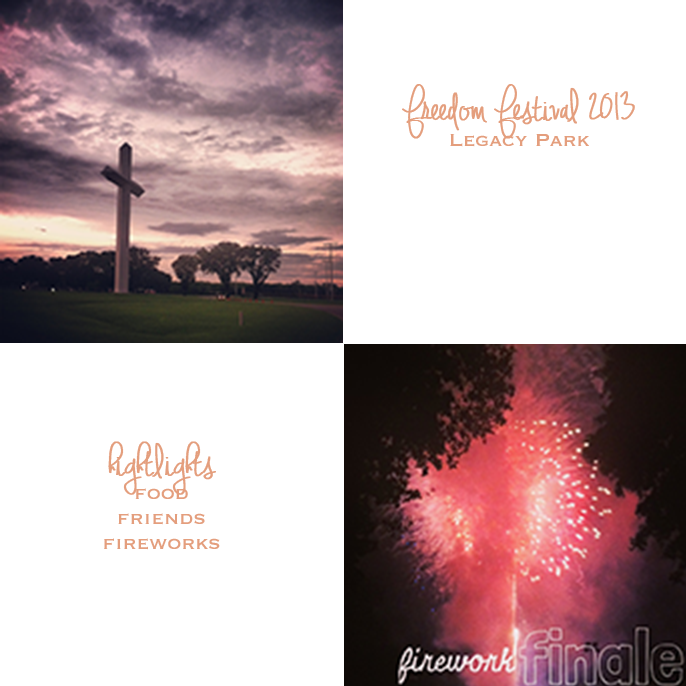 —
James IV Update:
Sunday morning, James' broviac line (purpose, to administer medicines) broke, resulting in an unexpected trip to Atlanta. This morning (July 1st), James will have the broviac line removed and have his routine IVIG treatment. Please pray for the procedures to go smoothly, for a speedy recovery, and good results. Also pray for this trip to Atlanta to be a brief one and for Mallory and James to return home very soon!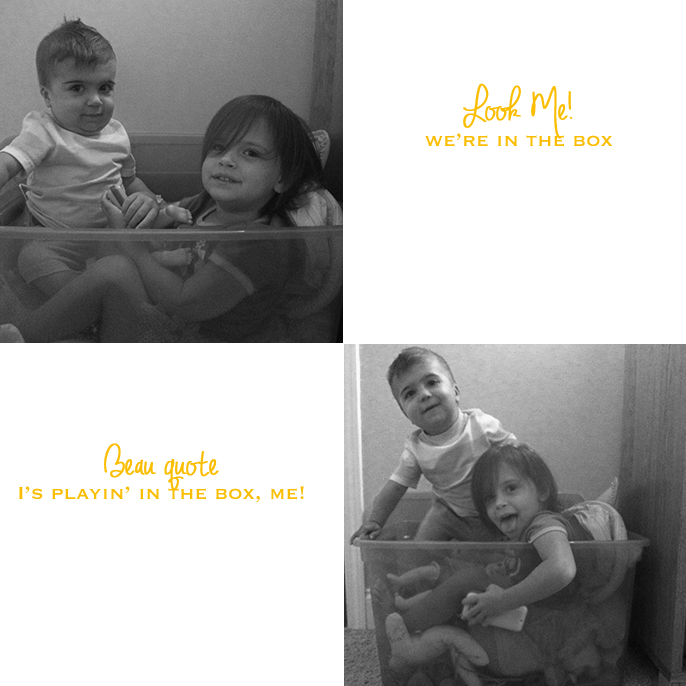 Above are a couple of photos from my play date with the McBride littles on Saturday. In the words of Beau, "I's playin' in the box, Me!"
Here's to a good week, a short, work week, and a week celebrating our Independence and the great country we live in!

facebook // twitter // instagram // pinterest // bloglovin'