Hallelujah, I finally made a decision on our dining room light! After almost 2 months without any light in the dining room — I finally made a decision. Don't get me wrong, I picked several out – a few I loved (which are pinned on Pinterest), but didn't love the price. For the most part they were all out of our price range.
For months, I've been eyeing this gem you see below. It's simple, brass, perfect for our low ceilings, and I've loved it since day one. However the price for the size we needed was just way too much. That is until I got an email about this awesome sale today.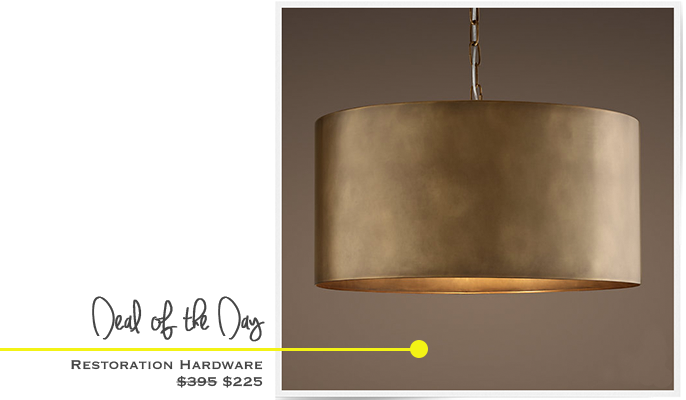 Oh yea, from $395 down to $225! Now, I wasn't really looking to spend that much on a light fixture. But after much consideration, scouring eBay, Amazon, and Overstock for weeks, and hitting most of the local thrift shops (and surrounding counties), plus a few yard sales – I caved before this deal passed me by. After all, it's a 45% savings!
At this point, you're probably wondering why this post is titled "I need your help!" whenever I made that big purchase already. But… now I'm in a bind as to which fixture to purchase for the foyer. Since it's basically connected to the dining room, I waited to make this purchase until I decided on the dining room fixture.
I had the below options, if I went with a brass fixture in the dining room. And I had a brass option, if I went with another fixture. So now that the bigger decision of the two has been made, I've got to decide which of these would look best in our foyer.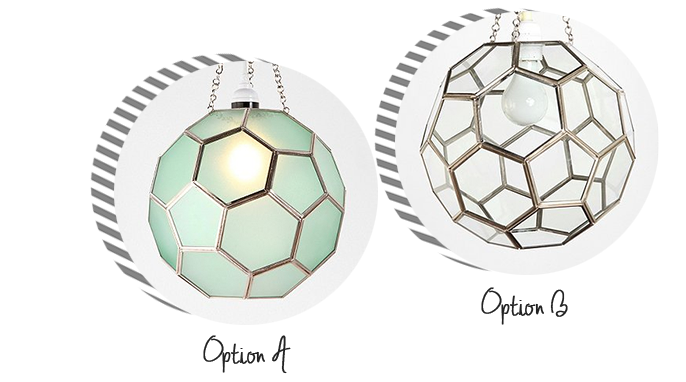 What do you think? Option A or Option B? I'm taking a tally of votes before making the final decision, so let me know what you think by commenting below.
Happy Weekend!

facebook // twitter // instagram // pinterest // bloglovin'