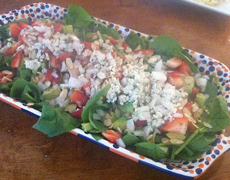 While we're vacationing, I wanted to share a perfectly delicious and simple summer salad with you all! It's so easy, you'll want to make it on a daily basis. This recipe was actually one Mallory found on Pinterest and we decided to recreate it (with slight adjustments) for a dinner we made for the guys.

baby spinach, about 6 cups sliced strawberries, about 2 cups 1 avocado, diced 1/4 cup of sliced almonds 1/2 cup of blue cheese crumbles
1/2 a small, onion diced
You can use any dressing of your choice, but we used a poppyseed/olive oil/honey dressing that was pretty delicious.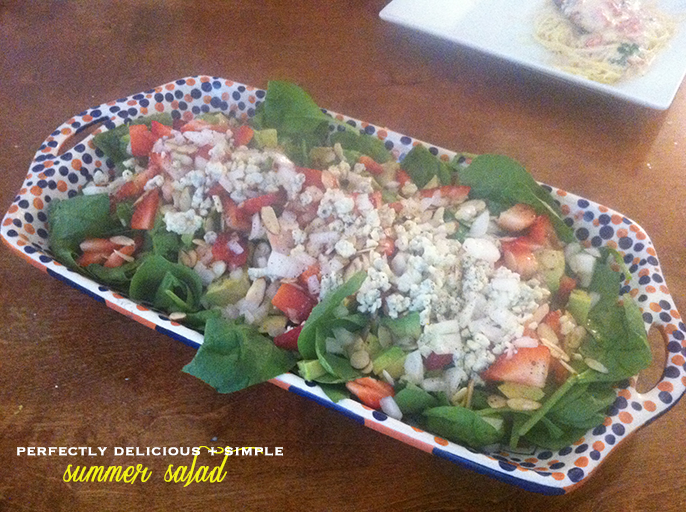 Enjoy!
—
We'll be back on Monday with our week's recap! Until then, here is a peek into our view for the week. Don't get too jealous, I'm pretty sure it rains in Florida as much as it has been in Georgia lately.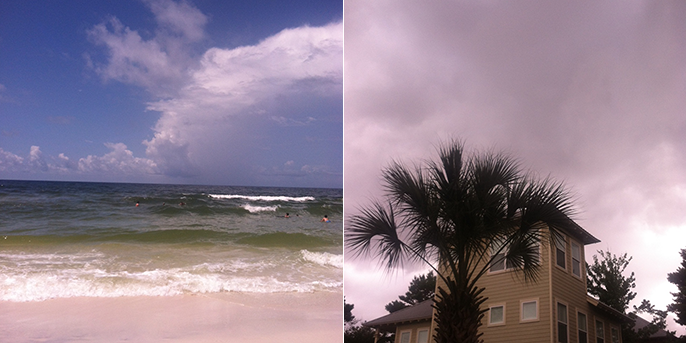 For more of what's been happening, be sure to follow me on Instagram – @BrianneJoy.

facebook // twitter // instagram // pinterest // bloglovin'