Justin and I are extremely excited and thankful to announce that we are parents!

On October 28th, I stood in front of Justin with tears of joy streaming down my face and told him the news! We are going to have a baby! At our first appointment, we were disappointed to learn we were too early to hear a heartbeat. So… we kept our secret to ourselves for weeks. (A month to be exact!) It was so, so very hard not to tell anyone.
Of course we told our family and closest friends first. They were all ecstatic!
We are the first on both sides to be expecting, so it's no surprise we've got two pair of very excited grandparents!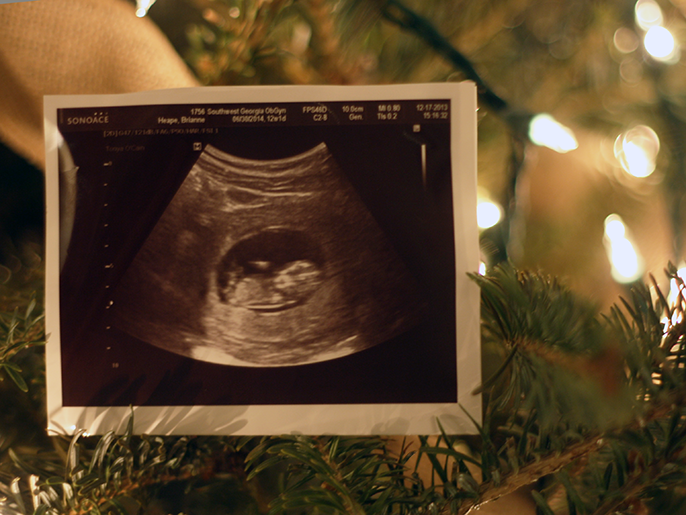 For this child I have prayed and the Lord has granted me what I asked of Him. 1 Samuel 1:27
Come mid-Janary, we hope to know whether baby Heape will be a boy or a girl. Justin fully believes we've got a little man on our hands, but I'm not making any guesses. As long as this baby is healthy, I'll be one very happy mama.
Wishing you and yours a Heape of joy and a Merry Christmas,
Justin, Brianne, & baby Heape