In other news, I purchased this lovely buffet from Alice and Jay of Sasser, Georgia this past weekend. After seeing it on their Facebook page, I just couldn't stop thinking about how perfect it would be in our foyer.
Seeing as I am hosting a baby shower at our home in March (for a very dear friend!), I've got the bug to finish several small, home projects – including situating our foyer! I'm hoping to add a photo gallery above it and style the shelves with some of my favorite books and photos.
What do you think? I was a bit hesitant to bring it home, only because of it's pink color. However since it's in our foyer, it appears to be a bit more peachy – which I love!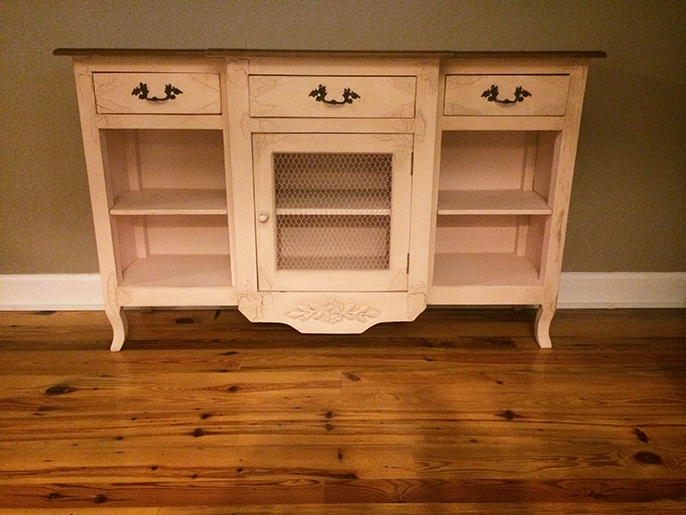 —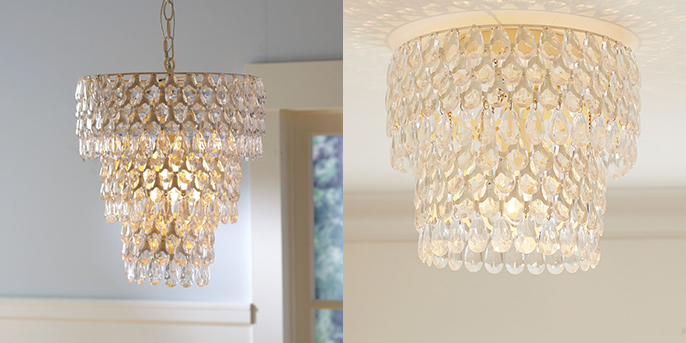 (Source: Pottery Barn Teen, chandelier and flush pendant.)
Now that you've seen our foyer with the perfectly, peachy buffet, I need your help on choosing a light fixture. I've been eyeing this teardrop chandelier (on the left) for months now and it's currently on sale. My only hesitation with this fixture is that we have 7′ ceilings. It's really Justin's concern, not necessarily mine. However, to fix this issue – we could go with the flush fixture on the right. What do you think? I love the look of the fancy, teardrop crystals.

facebook // twitter // instagram // pinterest // bloglovin'