Megan and I first met in the nursery of Poulan Baptist Church as infants. Obviously that makes my friendship with her one of the longest and over the years, we've only become closer! From high school and college, to working together in Savannah, we've made lots of memories together. Who would've ever guessed we'd end up pregnant at the same time? She's due in April and I absolutely cannot wait to meet her little man!
Together with a group of my closest, girlfriends, we decided to throw Megan a baby shower at my house. Friday night, we hung decor and prepped the edibles, all while enjoying the company of good friends. It's times like that I think I'll never forget.
Here are a few photos from the shower festivities,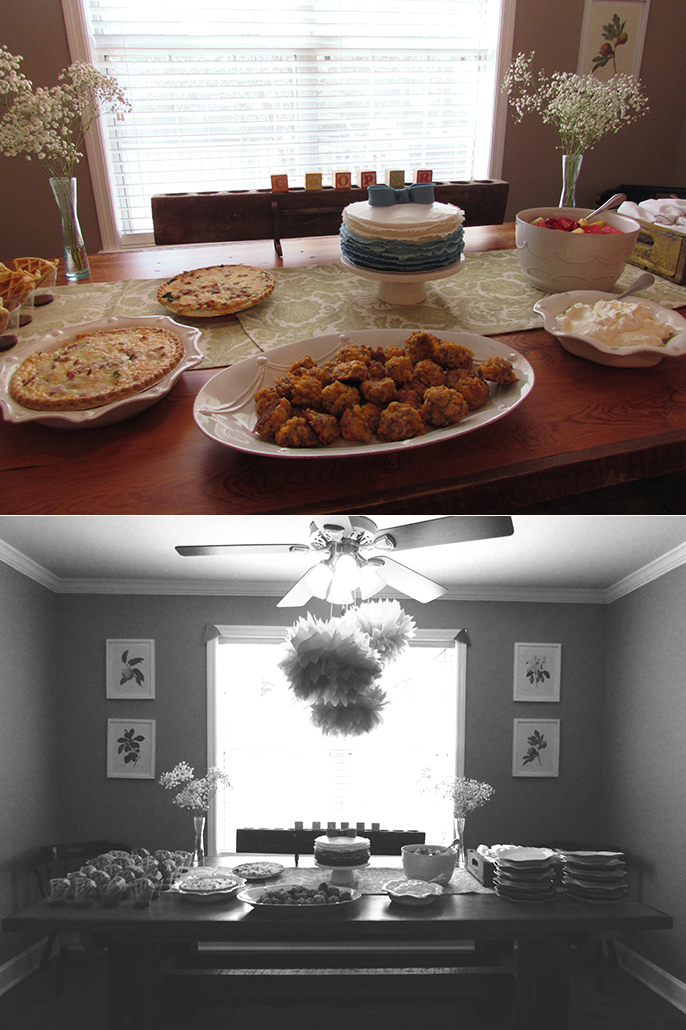 A special thank-you to Ginger (Megan's Aunt) for the delicious and beautiful cake and cupcakes. They definitely completed our spread of treats.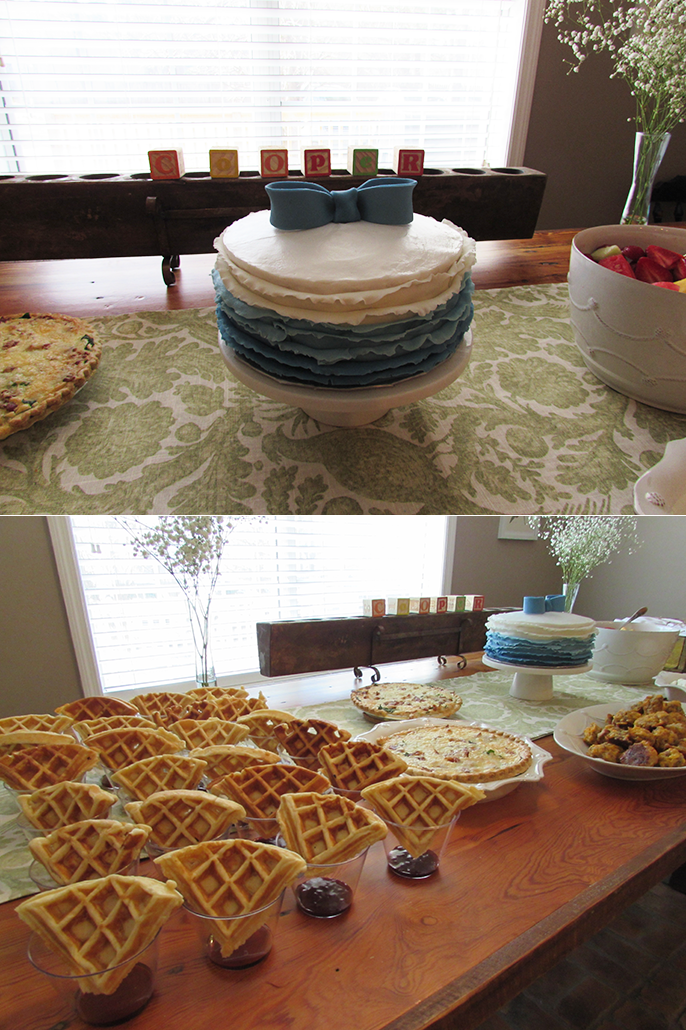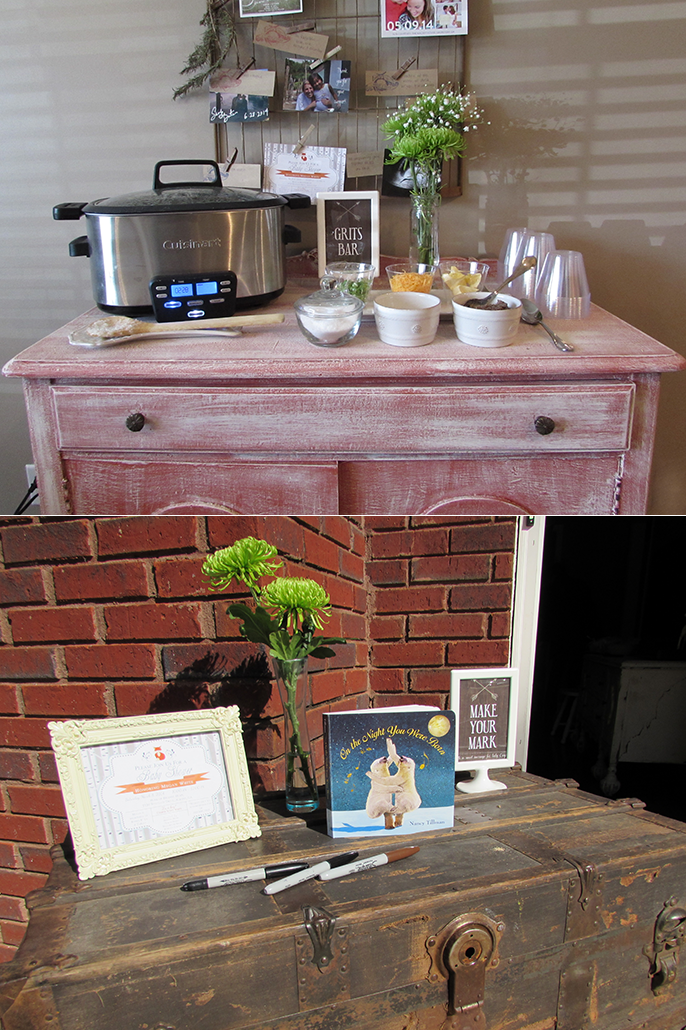 We asked each of the guests to sign a book for baby Cooper – On the Night You Were Born by Nancy Tillman.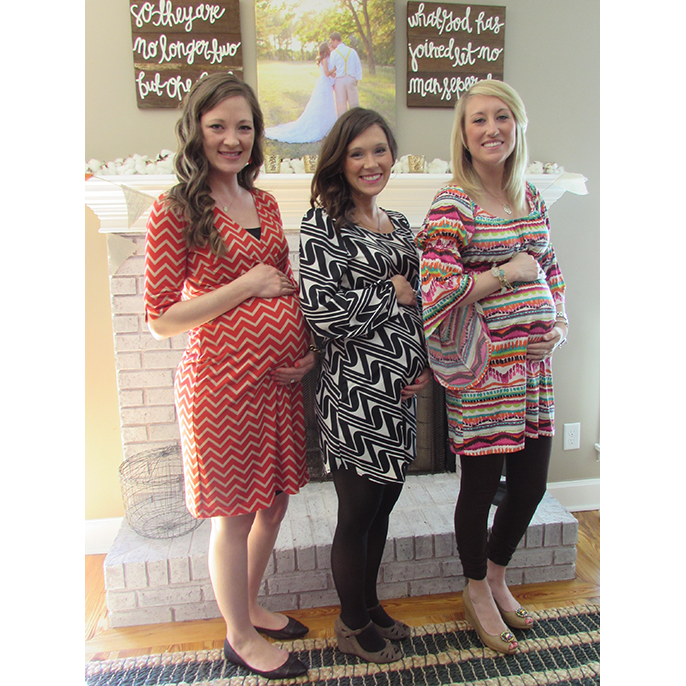 In our circle of friends, lots of babies are on the way and I can't wait for them all to get here. Left to right, we're due in April, July, and August.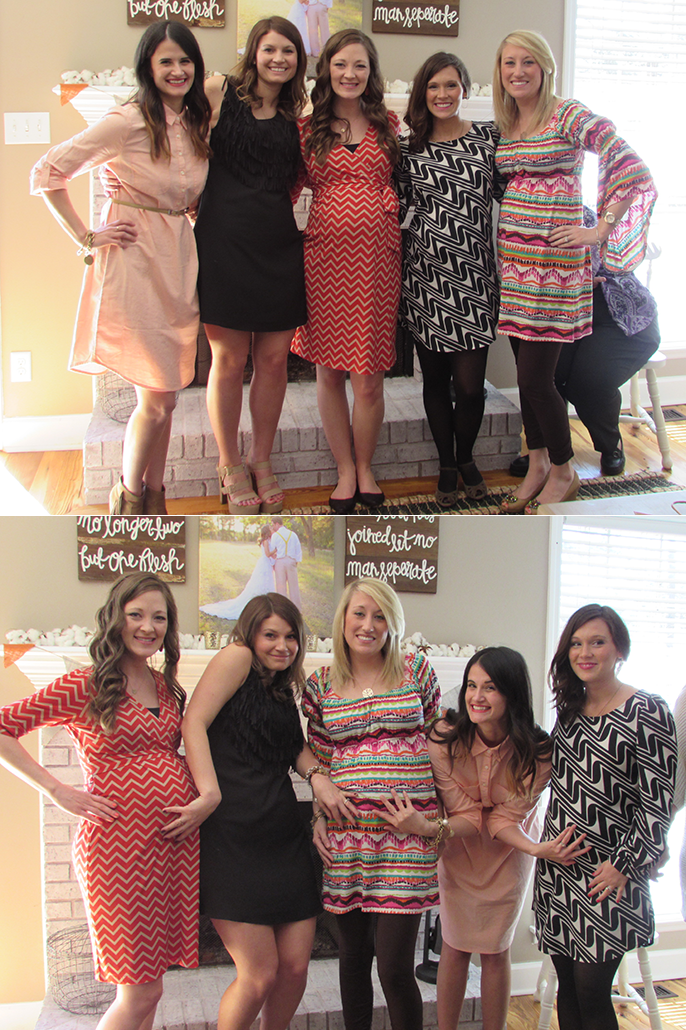 Friends since high school (and some since before!), we absolutely love getting together – no matter the reason. I couldn't ask for a better group of girlfriends. The awkward belly photo is probably my favorite from the day!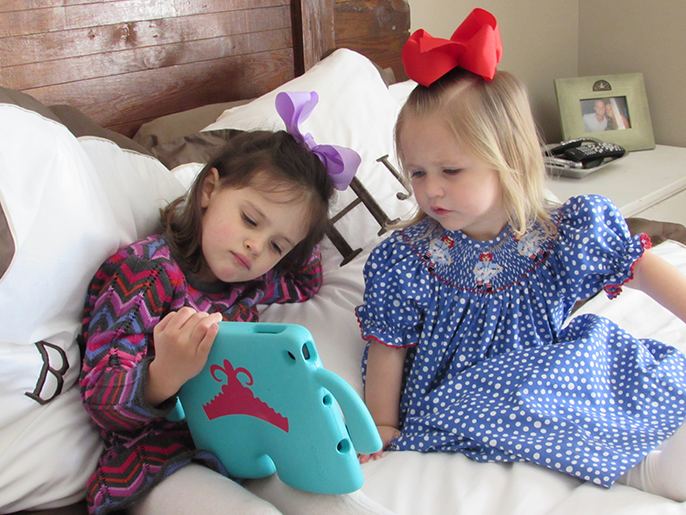 Through our friendship, we have added our husbands to the group, plus 3 babies here and 3 on the way. I'm so looking forward to seeing our group continue to grow.

facebook // twitter // instagram // pinterest // bloglovin'