This past weekend, the girls (Mallory, Beau, & myself) decided to take a spontaneous road trip to visit friends in St. Simons Island. We packed our bags and hit the road on Friday, with plans of birthday celebrations and the beach. One of our closest friends, Becca hosted us for the weekend and together we celebrated her little girl's 2nd birthday, followed by an afternoon on the beach. It was the perfect, mini-vacation.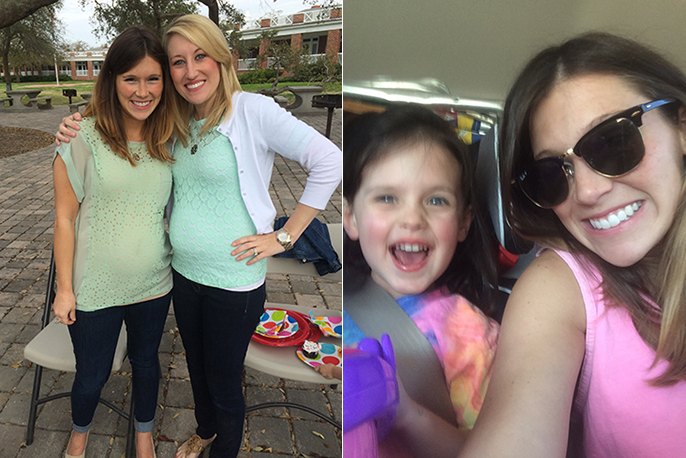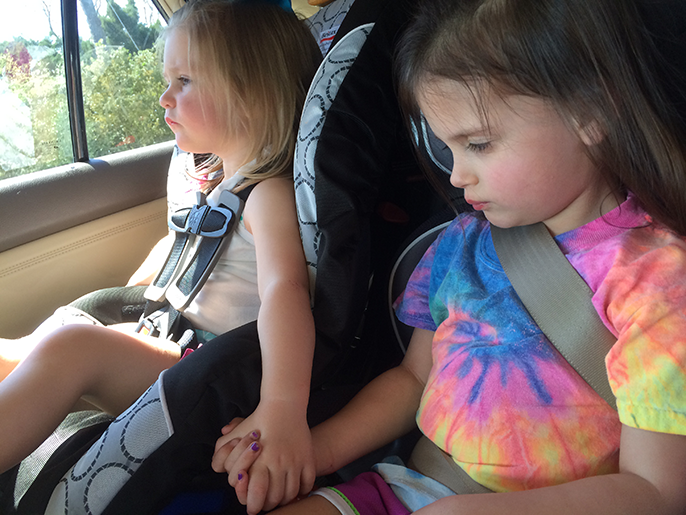 It's the sweetest to me that the girls are such great friends, even though we live miles apart. Becca is expecting a little girl in August of this year, and I can't wait for her little one and mine to grow up together. This sweet moment captured above was on our way to the beach.
While we were out and about in St. Simons, the guys decided to have some adventures of their own. After visiting a nearby town for some gun shopping, they decided to take James for a tour of Butler, Georgia. With each photo they included a "fact" about the city, which we later learned were fabricated to tease us. In fact, none of the "facts" were true. Believe it or not, they had us pretty convinced they took an actual tour of the city.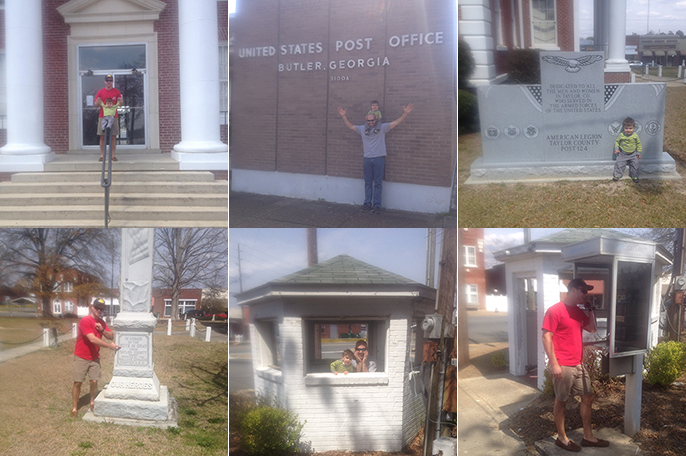 Wouldn't you believe them too? Especially after seeing all of their photos! How did you spend your weekend?

facebook // twitter // instagram // pinterest // bloglovin'