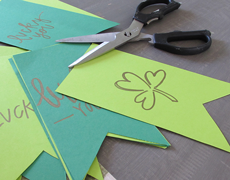 Holidays are my thing – from Christmas to birthdays, I absolutely love a celebration. Filling my home with simple, holiday decor is just one way that I love to celebrate.
For most people, St. Patrick's Day is just a day to wear green or you may get pinched. However, after living in Savannah for several years, it's only right that it's one of my favorites. St. Patrick's Day falls on a Monday this year, so unless you live in Savannah or Ireland – odds are you're at work today. I am!
Just for the occasion, I'm sharing a simple DIY for a festive banner. It's perfect for any holiday really and a great craft idea for little ones!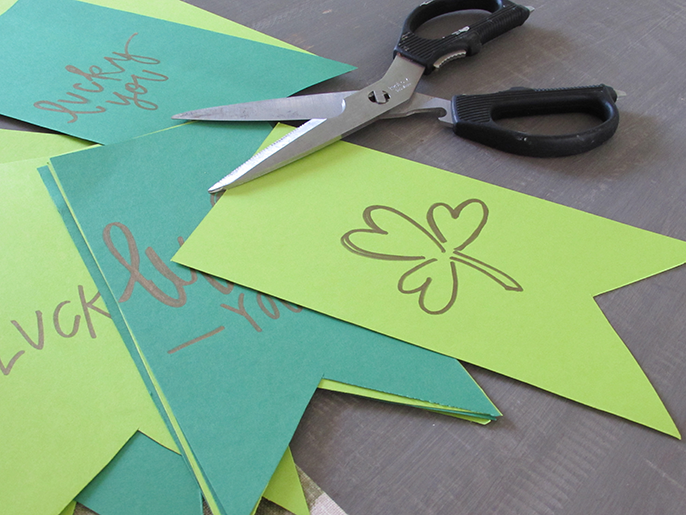 The "after" photos didn't turn out quite like I'd envisioned, seeing as it's been raining so much lately. But, here are a few of this simple banner on our mantel.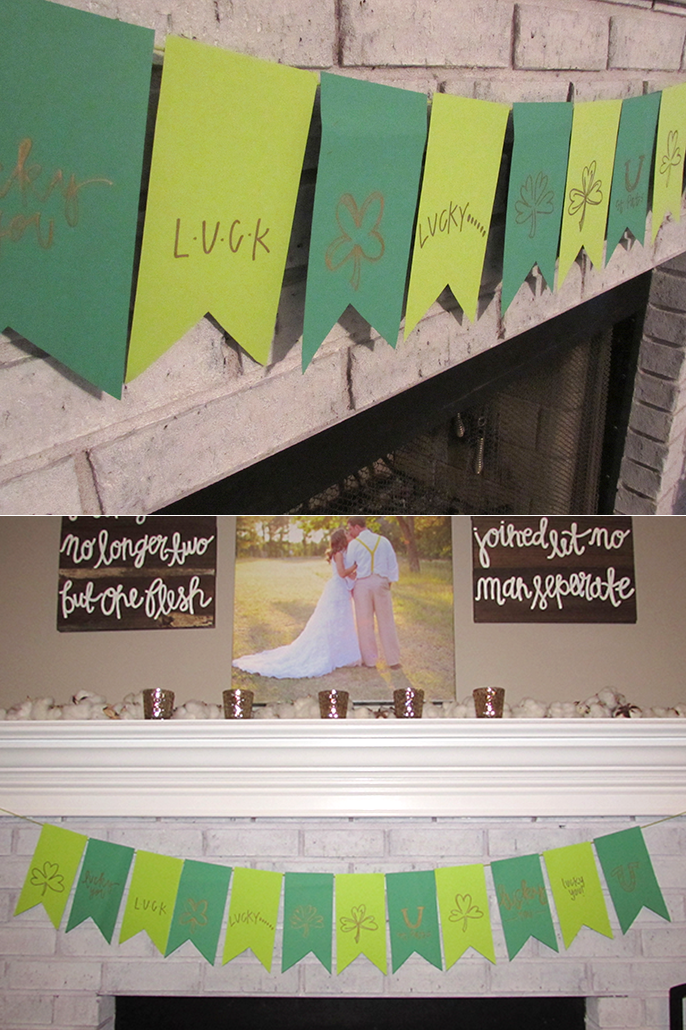 Happy St. Patrick's Day, friends!

facebook // twitter // instagram // pinterest // bloglovin'