Although I consider Albany my hometown, technically I grew up in the smaller, nearby city of Sylvester. Over the weekend, a few of my early childhood friends hosted me a lovely baby shower. Not only were baby Heape and I showered with love and gifts, but I had the blessing of seeing so many old friends. Thanks to social media, we've been fortunate to all stay in touch – but it's extremely rare that we all get together. This weekend was one of those rare times and for that, I'm so, so grateful.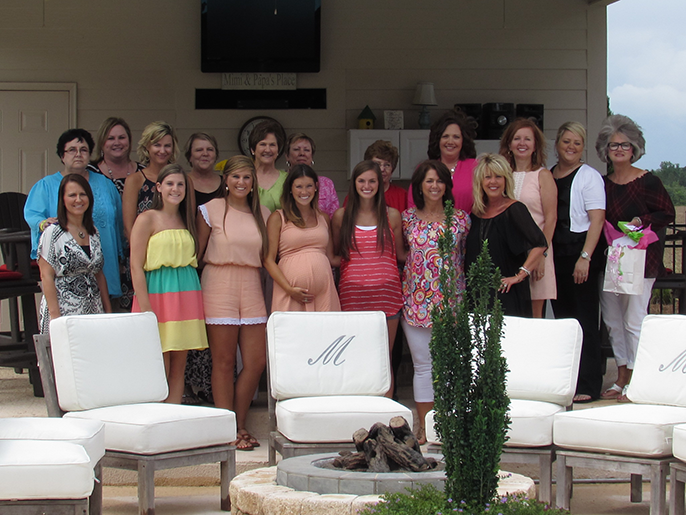 Above is a group photo of everyone that attended, well minus a few that had already skedaddled. It's also a prime example of why I do not like holding my belly in photos.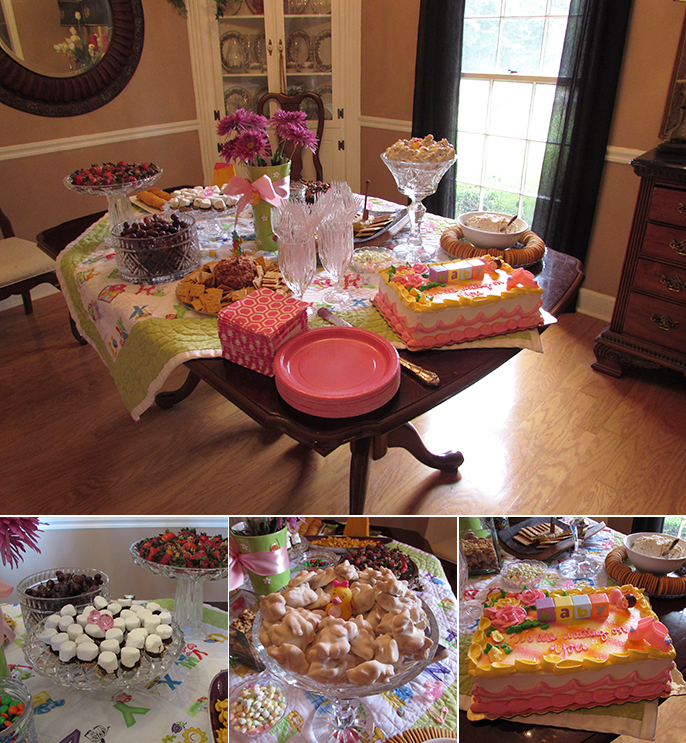 Nana, my dad's mom, quilted this beautiful blanket for baby girl. Isn't it perfect?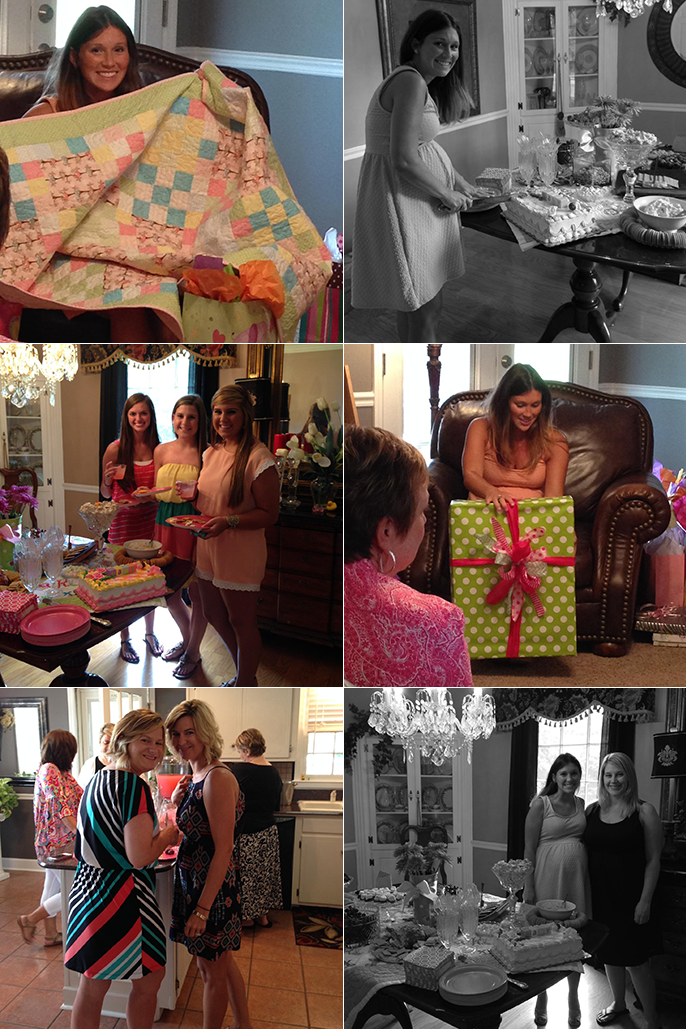 Below is my childhood friend, Mary Anne. She and I are both expecting baby girls this summer. We have another dear friend (Haiden), who is expecting a sweet girl in September. We missed a photo opportunity with the three of us, but how awesome is it that we're all expecting little girls this year.
A special thank you to my wonderful hostesses and to all of the guests that came and showered us with gifts and love! We are so incredibly blessed to have each of you in our lives and can't wait for you all to meet our sweet girl.

 facebook // twitter // instagram // pinterest // bloglovin'