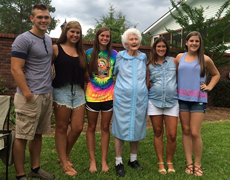 Over the weekend, we celebrated my great grandma's 92nd birthday with family! It's such a blessing to still have her in our lives and I'm super excited for her to meet her great, great grand baby. To celebrate, we grilled out (like we do each year), wished her many more, and enjoyed some cake and good company.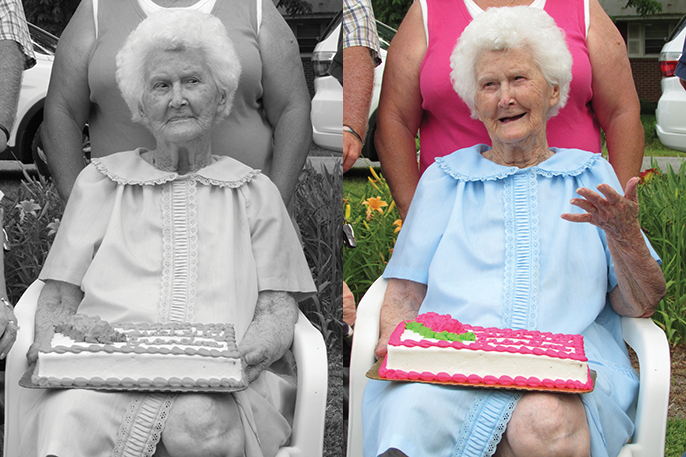 Whenever you're 92 years old, it's acceptable to wear nightgowns to your birthday party. In fact, it's a right I'm pretty sure you've earned.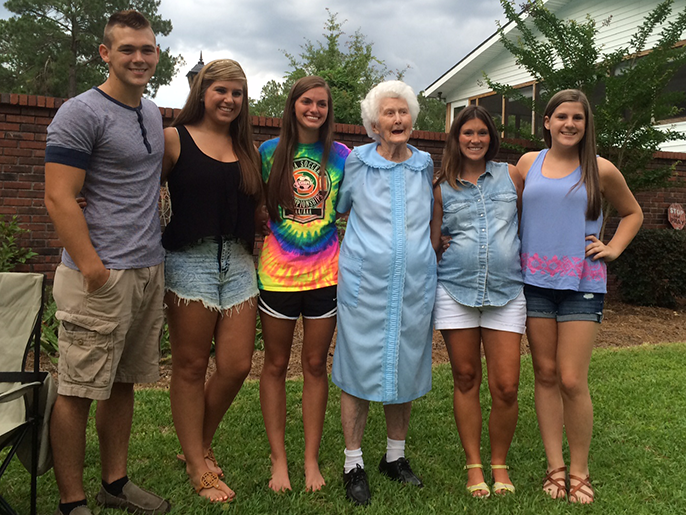 Above is a photo of Grandma with all of the great-grandchildren at the party. (Plus one great-great-grandchild on the way.)
Happy Birthday, Grandma! We are so thankful for another year with you.

 facebook // twitter // instagram // pinterest // bloglovin'