Last week Joy Belle had her post-op/6 week therapy check-up with her surgeon. She had a great report and Dr. B was very happy with her progress. She will continue wearing her shoes with the brace 23 hours a day, but will hopefully move to nighttime wear only in the next couple of months.
Because of her appointment, we were in Macon and decided to meet up with some good friends and ole St. Nick. As it so happens, Bass Pro Shops offer a free photo with Santa in wonderland. Surprisingly, Joy Belle enjoyed her visit with Santa and we left with a few photos we'll cherish forever.
Despite the photo above, Joy Belle's friend (Robert) actually enjoyed his visit with Santa too; but it was nap time and he was over the photo op.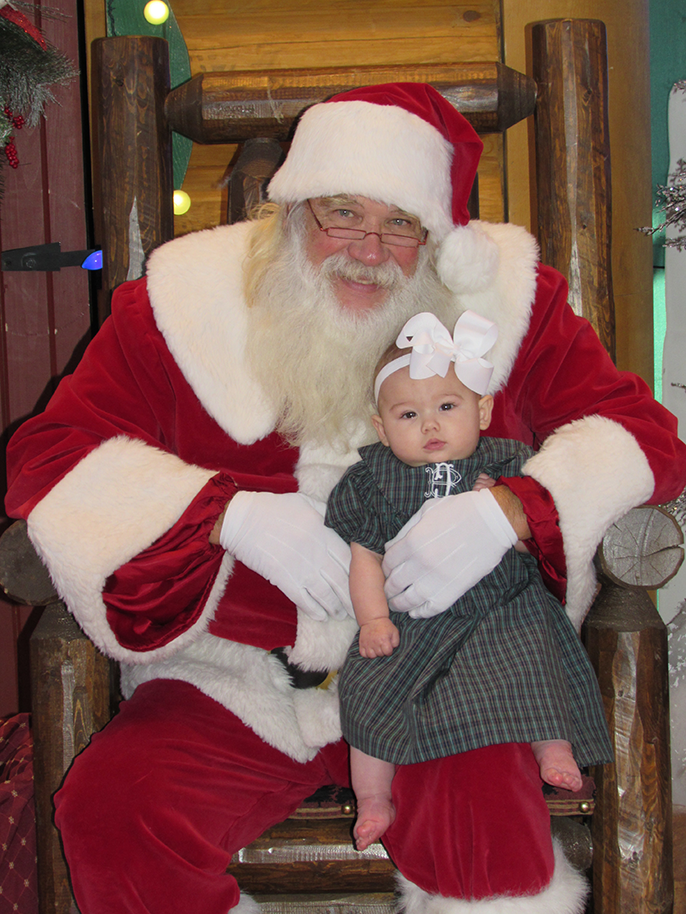 Christmas really is the most wonderful time of the year.
 facebook // twitter // instagram // pinterest // bloglovin'