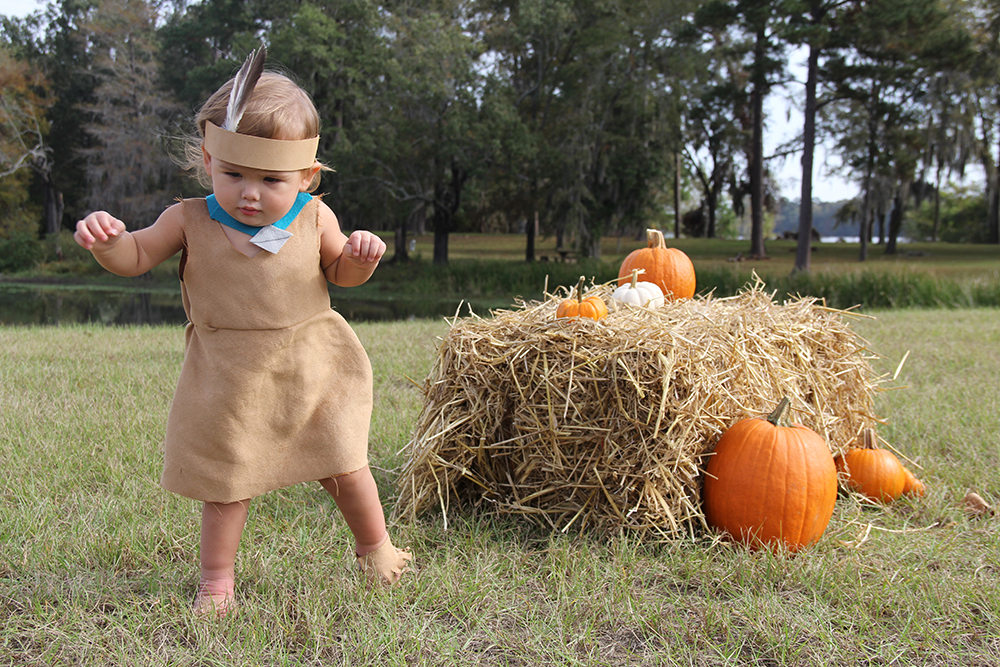 Halloween wasn't an occasion Justin or I grew up celebrating, but there is something about an excuse to dress-up that makes my heart happy. For Joy Belle's first Halloween, we dressed her as the White Rabbit from Alice in Wonderland. It was an easy enough costume to assemble and it coordinated with her neon, pink casts at the time. Of course, I believe she was the cutest White Rabbit ever.
After brainstorming for awhile, I thought our brown baby would make the sweetest Pocahontas. You can be the judge, because I'm a bit bias, but I don't think there has ever been a more perfect one.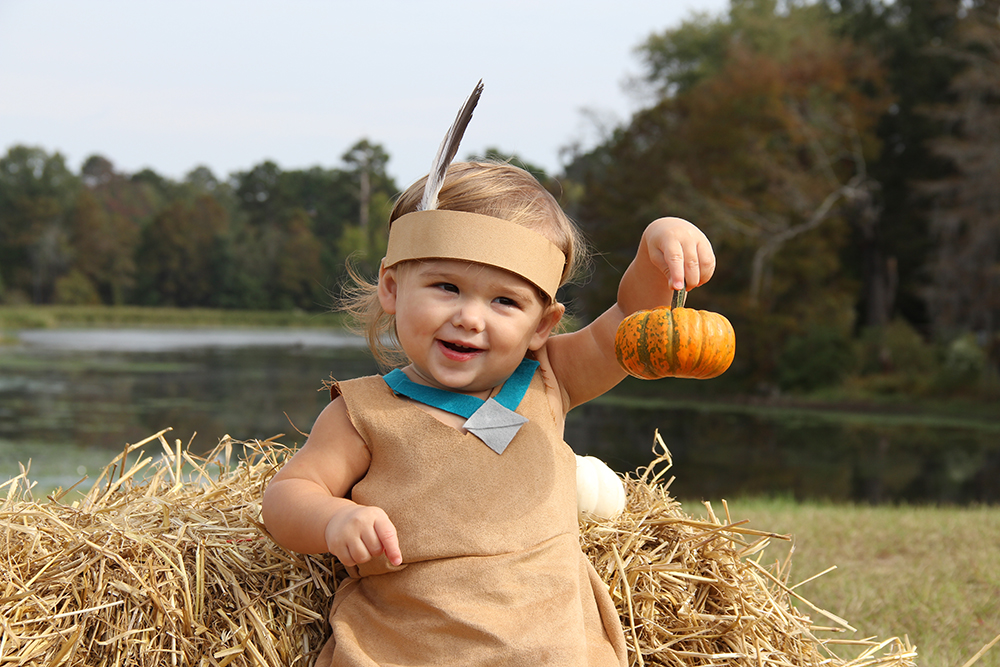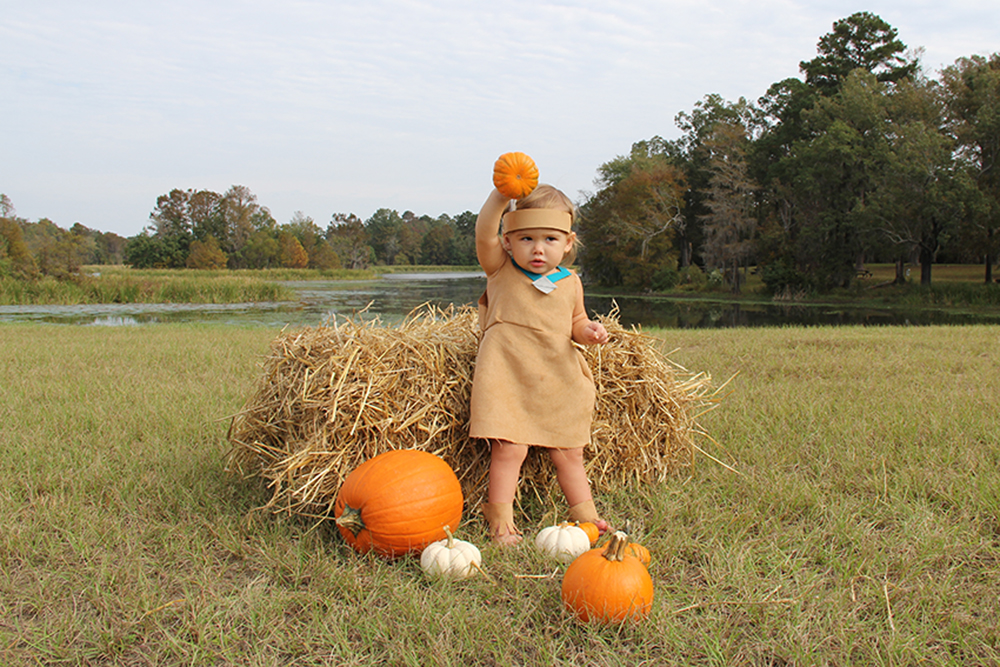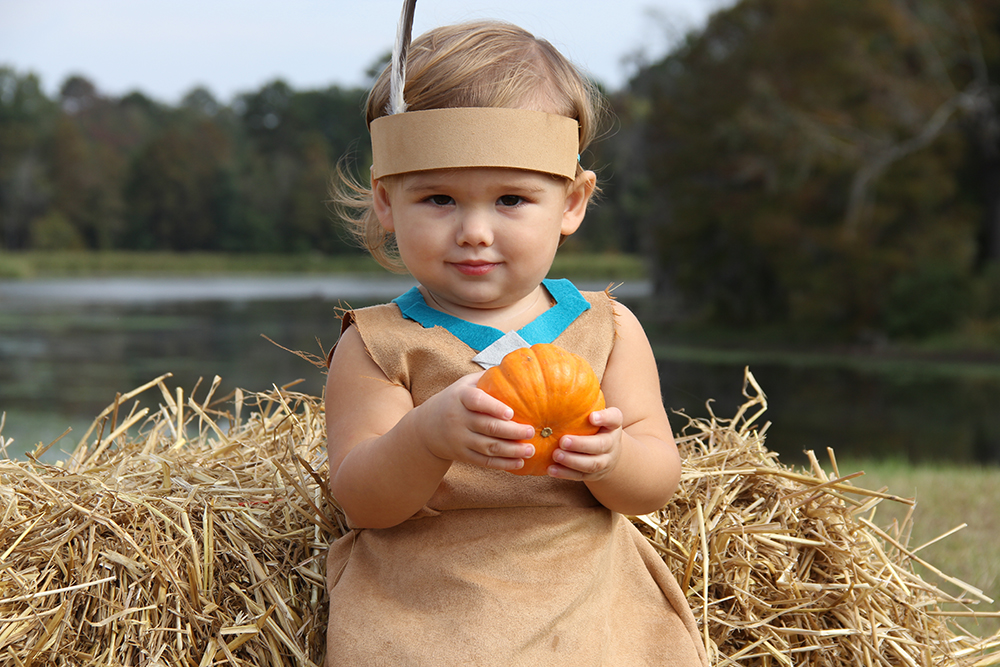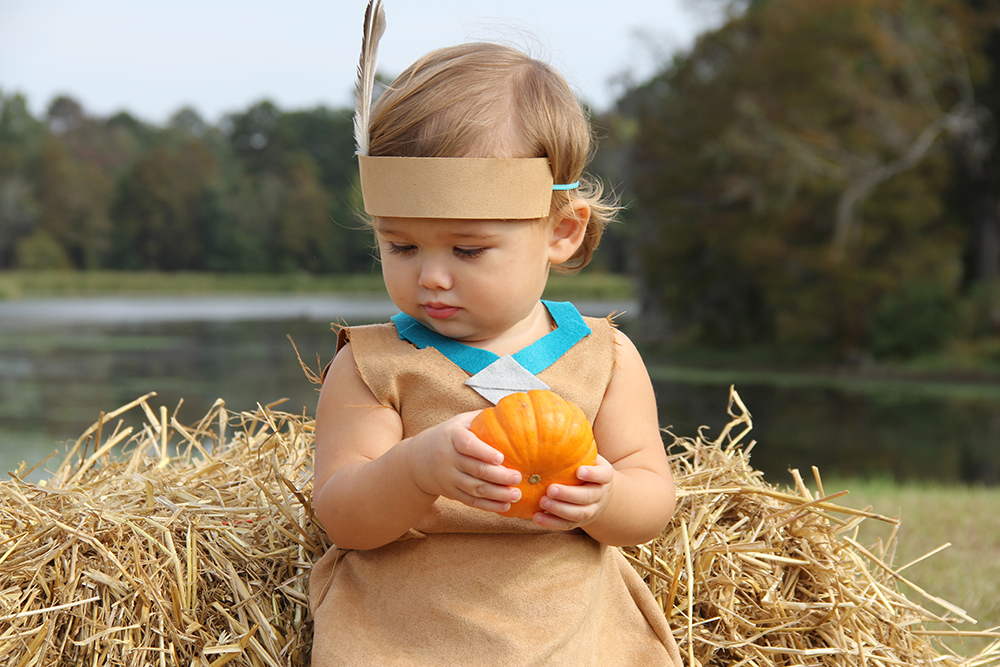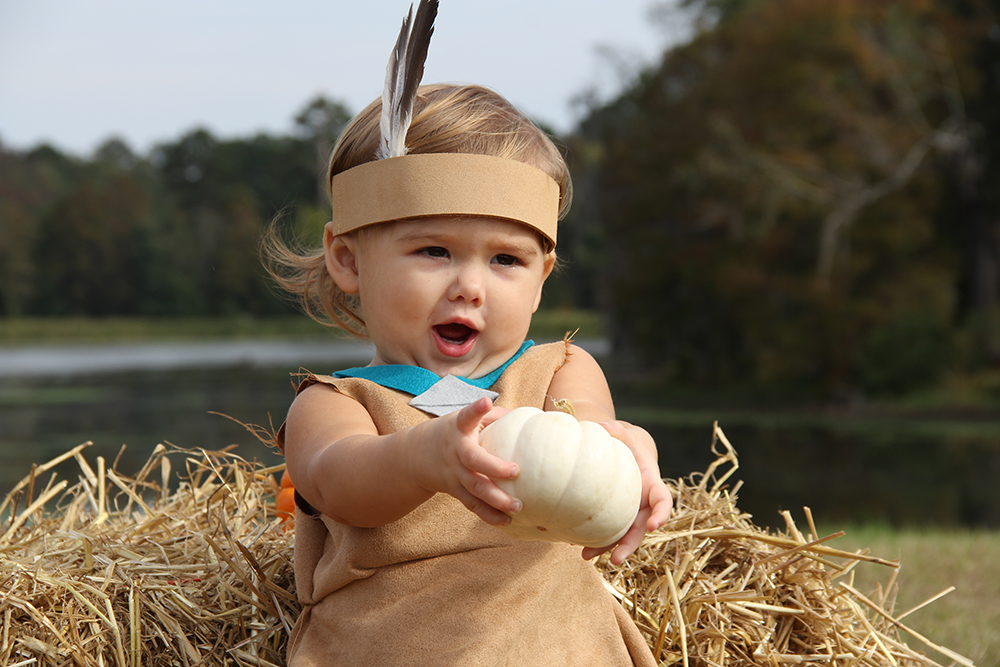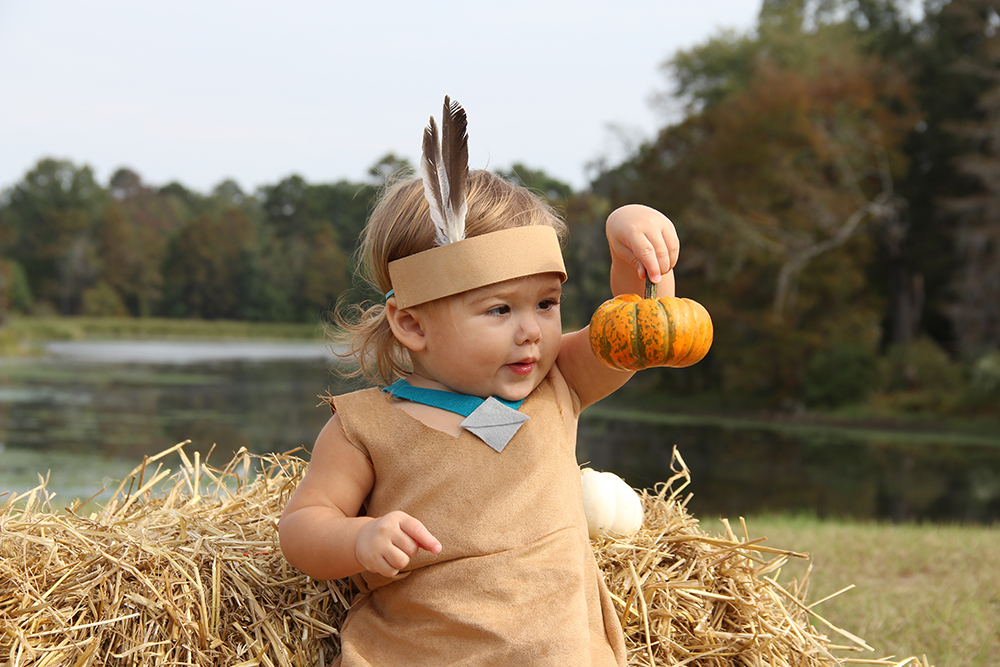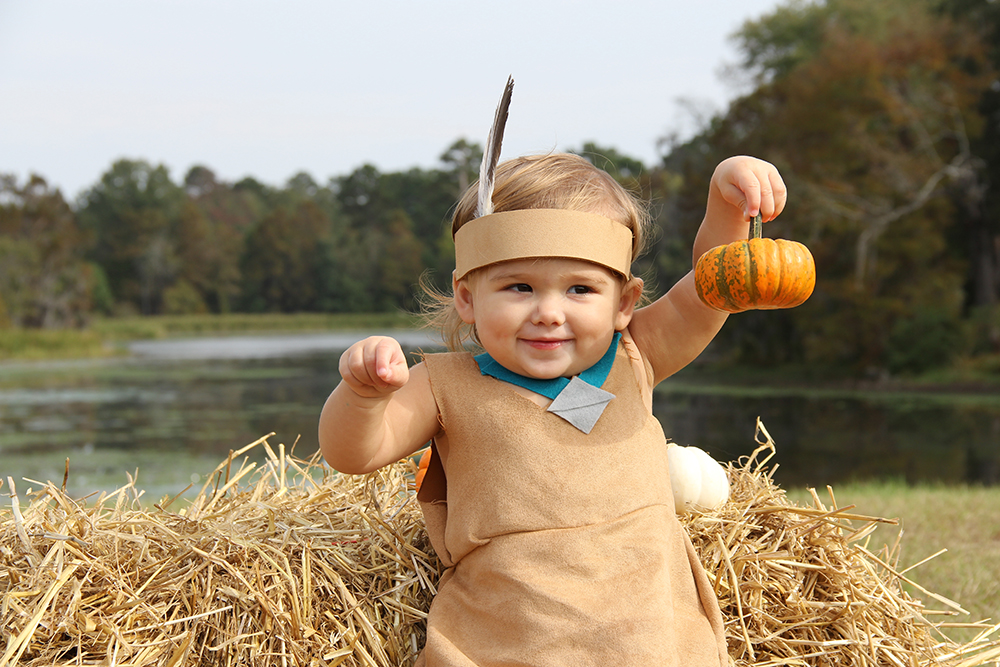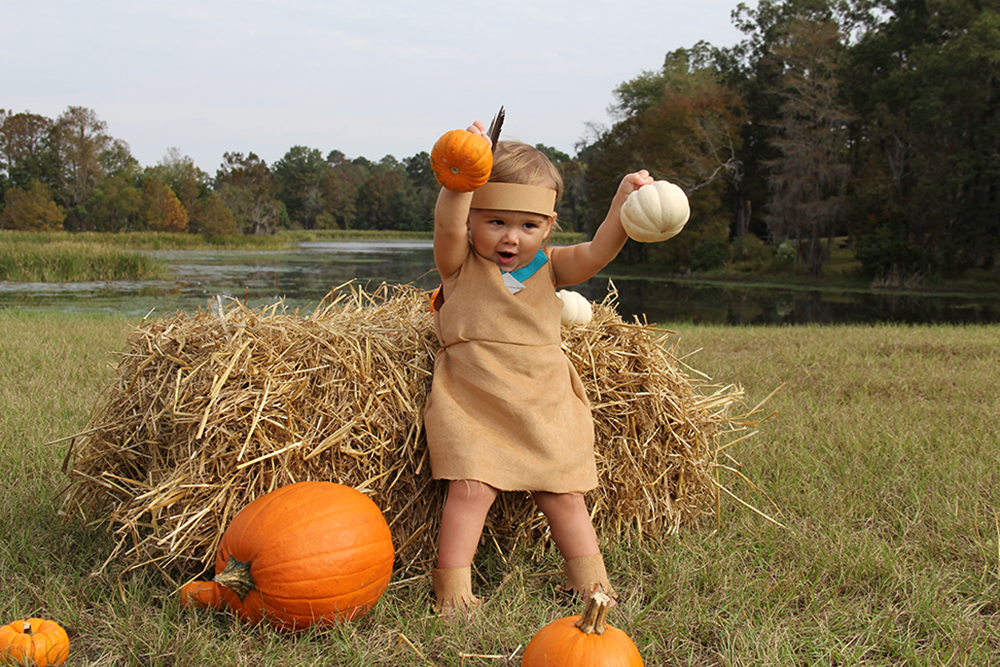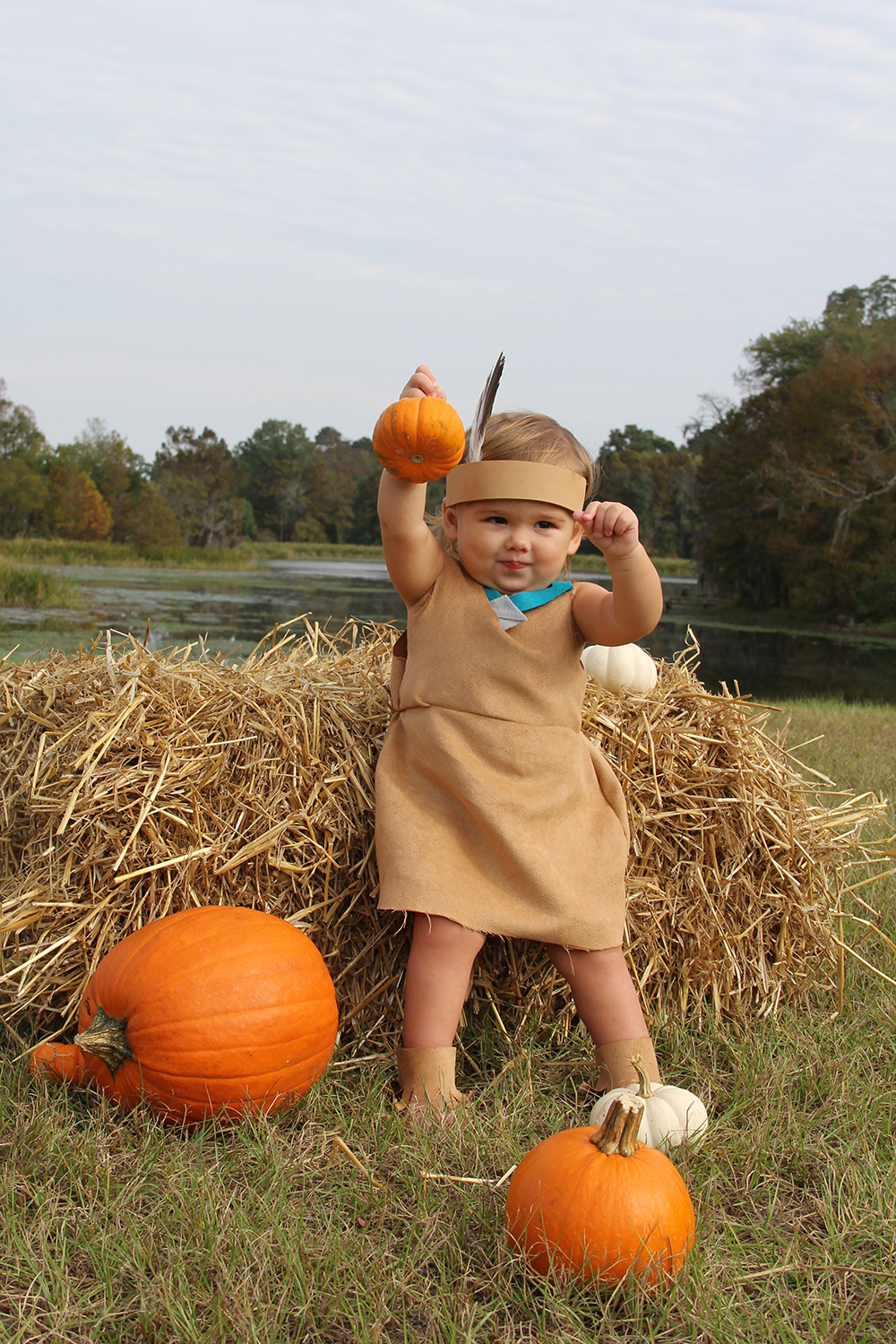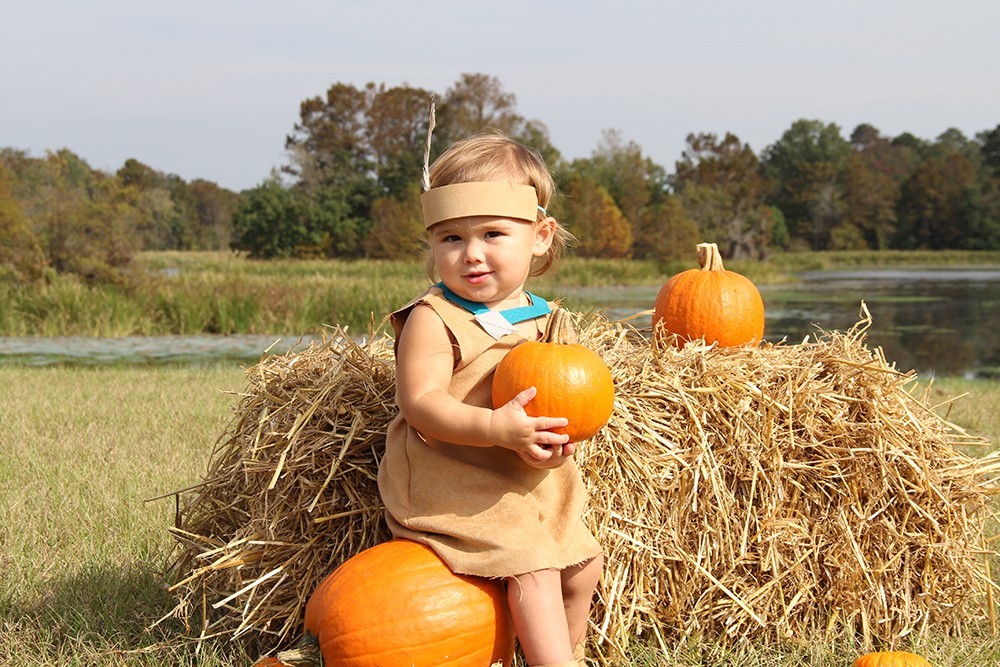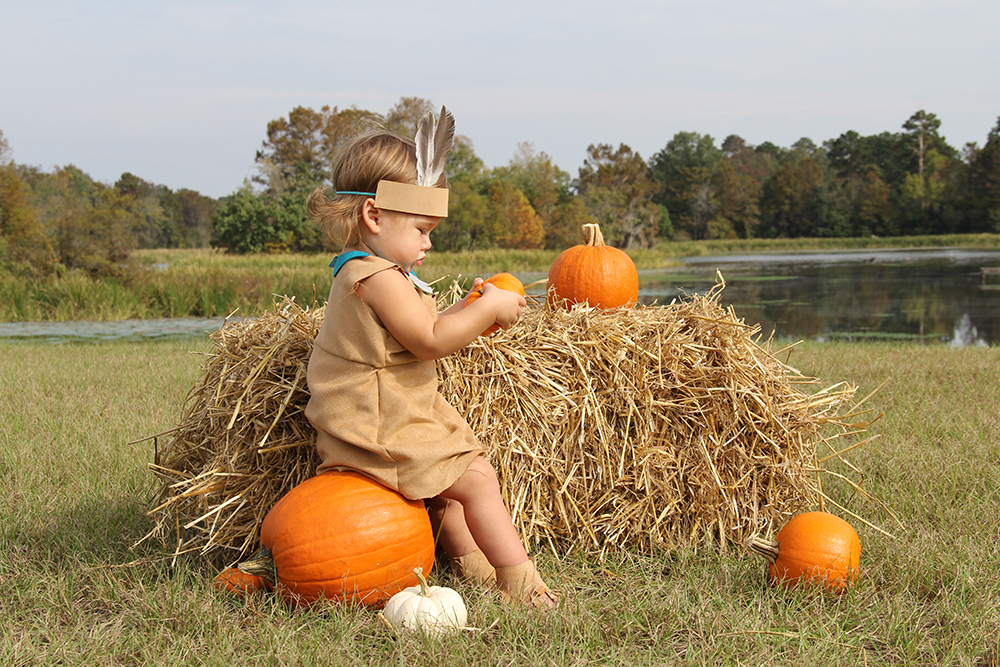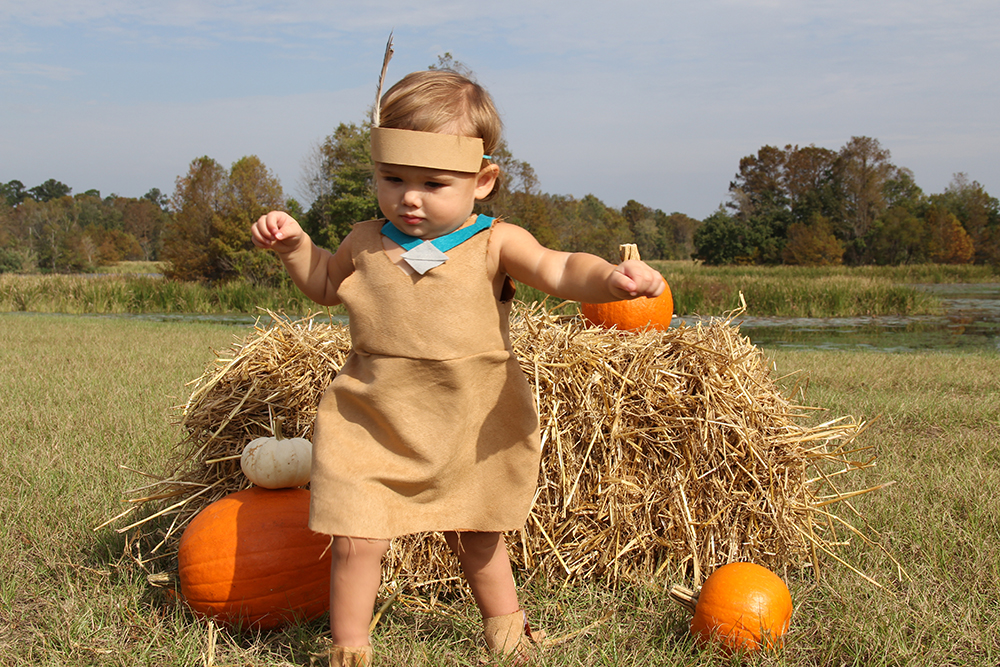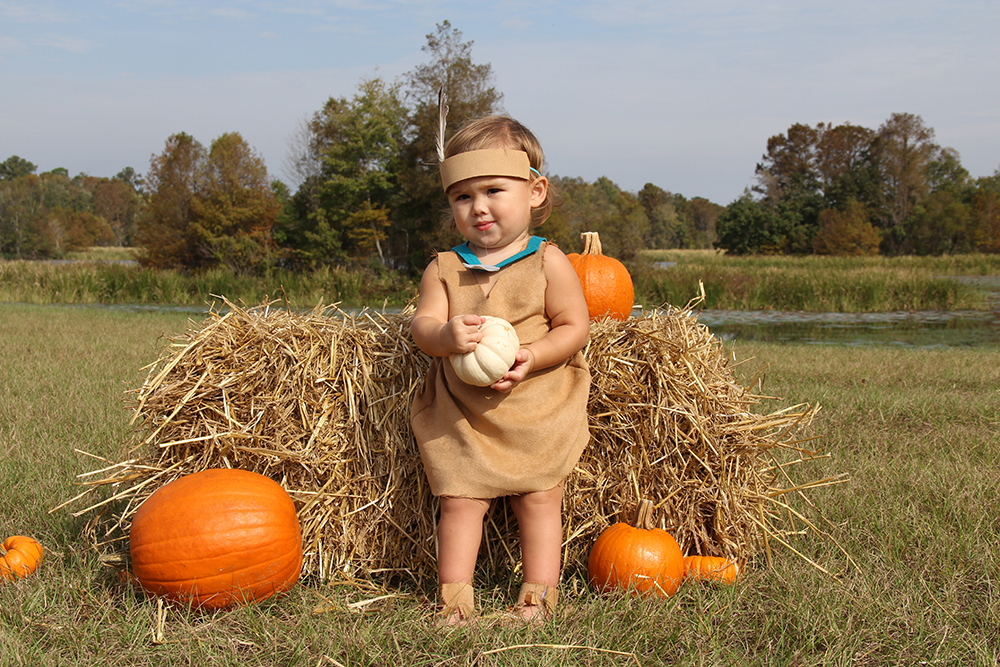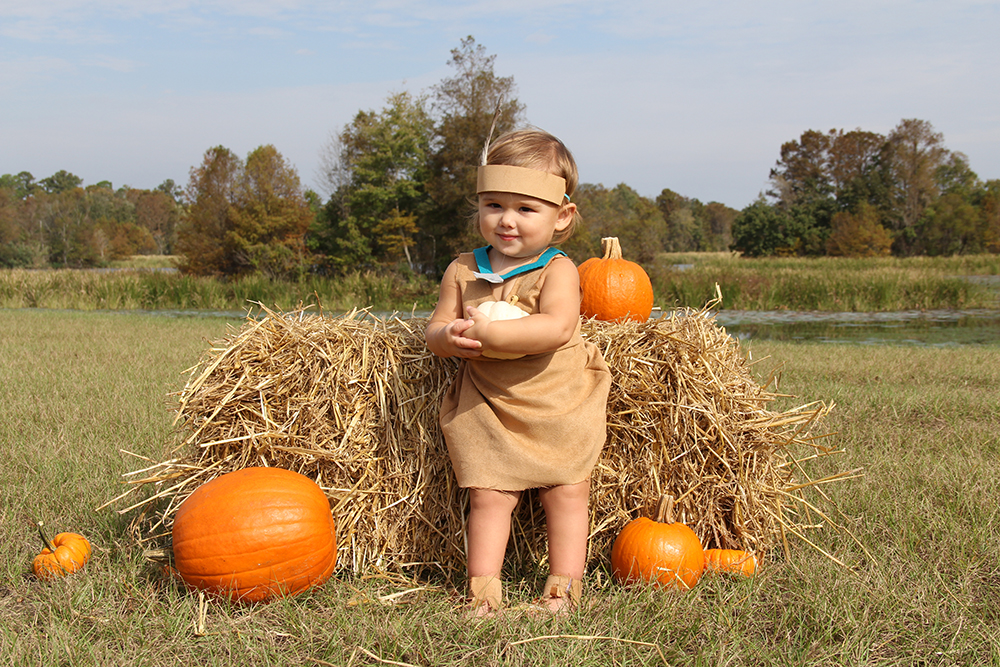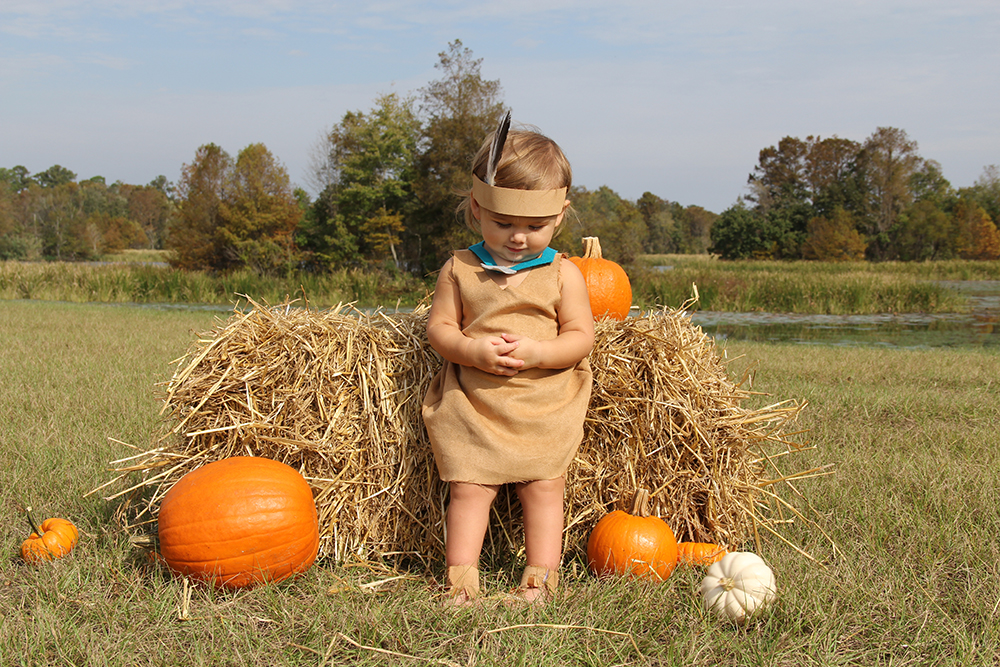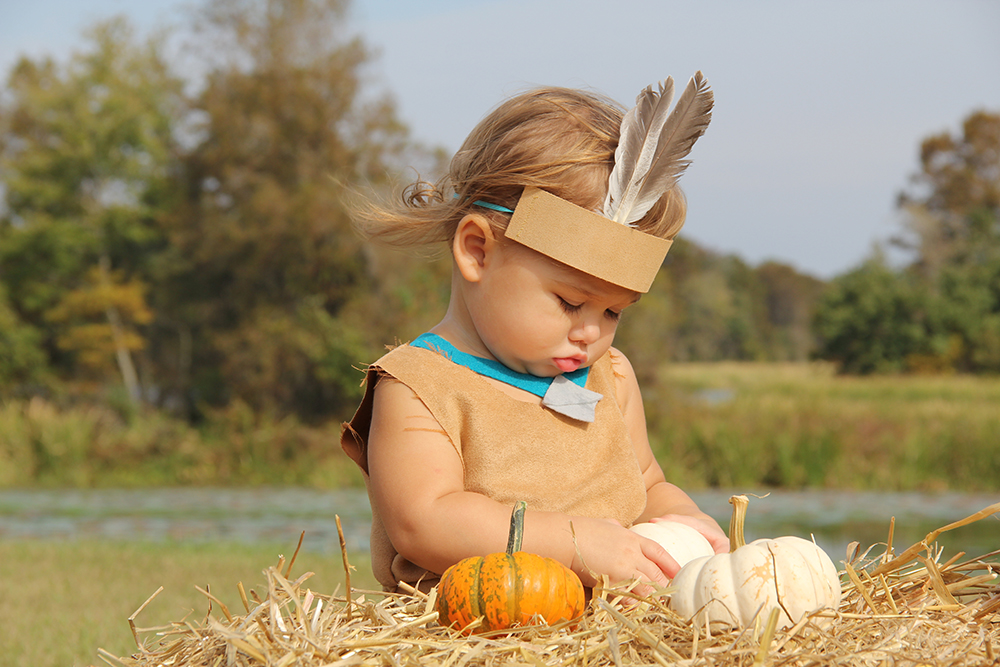 My girl loves her some pumpkins!
The goal was to get one photo of her standing. Although it barely happened because she was on the move, I did manage to snag this one. Makes my heart so, so happy!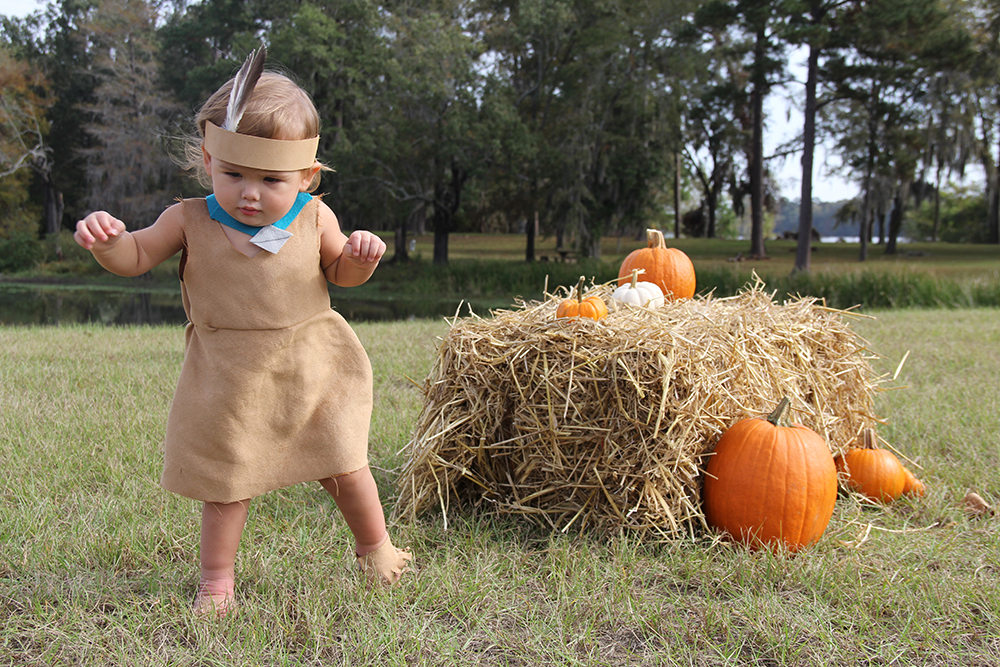 I'm not sure why I decided to make her costume this year, but I did. Surprisingly, it only took one attempt before I got her faux suede dress to fit. The rest of the costume is held together with several hot glue sticks! But all in all, I couldn't have been more proud of my beautiful girl and her sweet costume. The best part, I'll cherish these photos forever. I can't get over how well they capture her spunk and sweetness.