A couple of months ago, I had the privilege of co-hosting my very first, essential oil party. With so many friends and family members expressing an interest in learning more about essential oils, I decided to host a make + take event. The concept is simple – guests come, make everyday products using essential oils, and take them home to enjoy. While making, I presented the basics of the essential oil starter kit (that I highly recommend!), along with several everyday uses for essential oils, and answered some of their questions.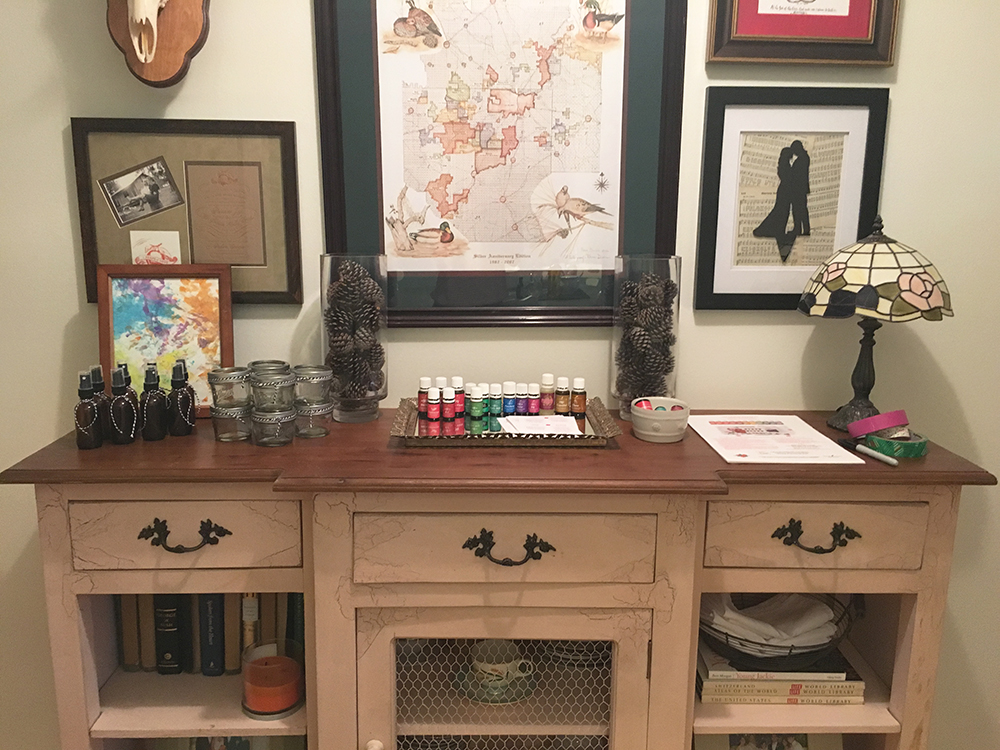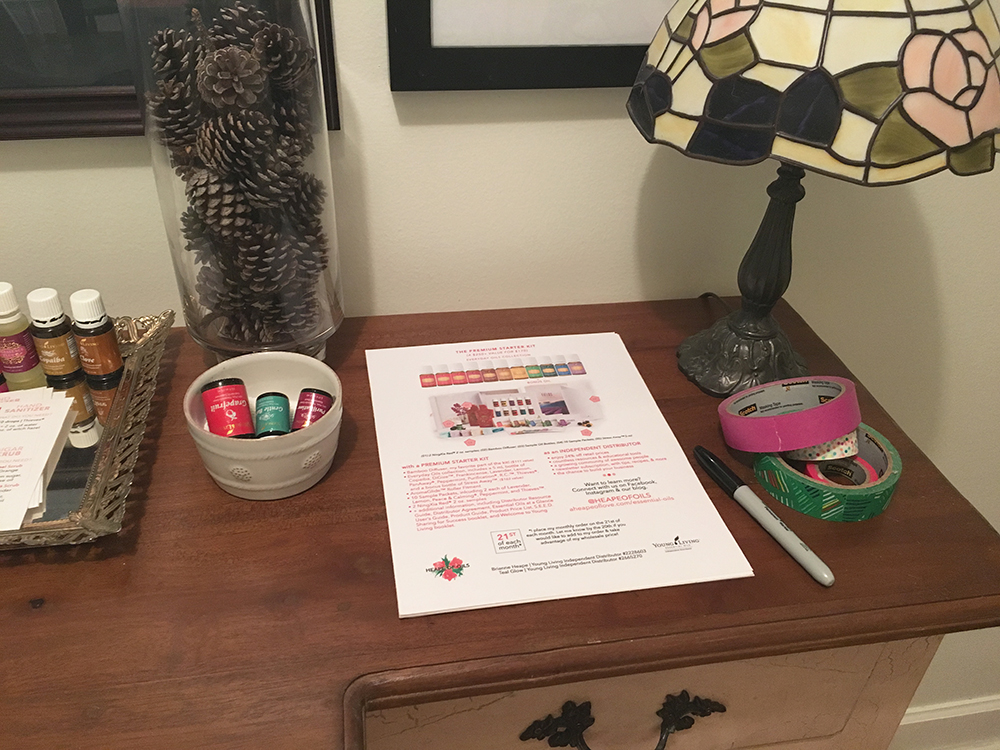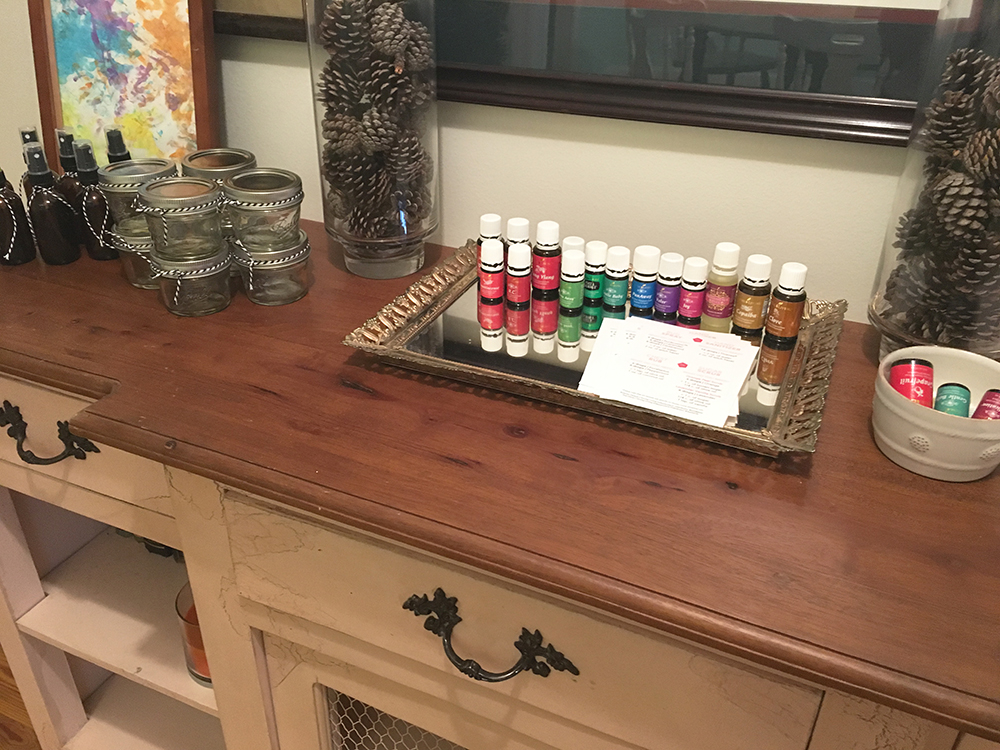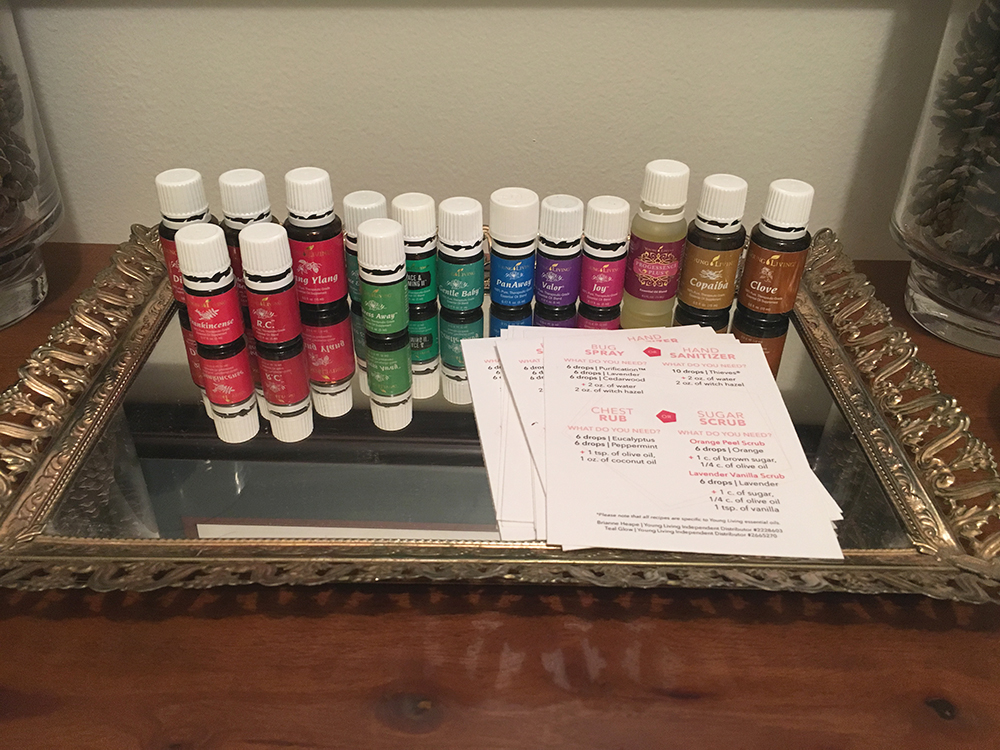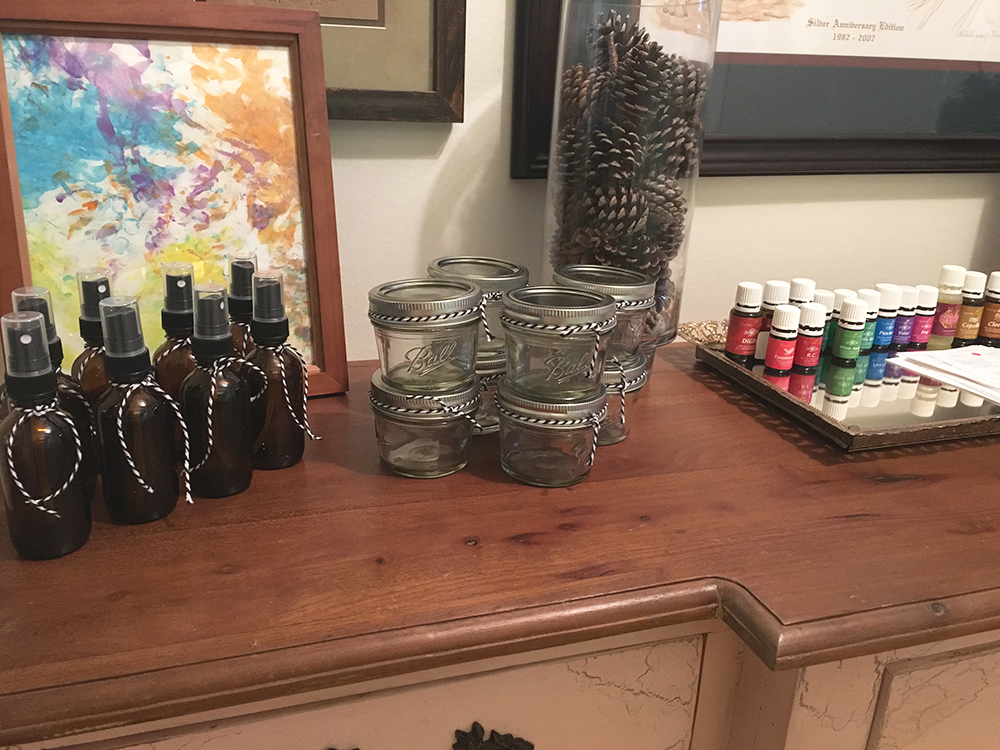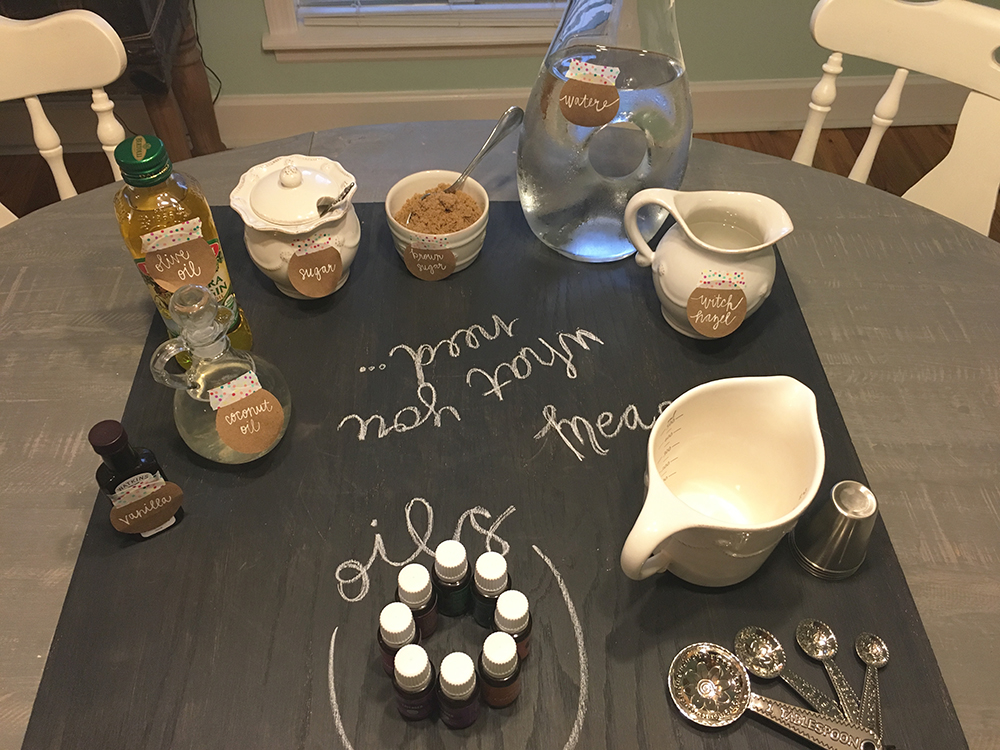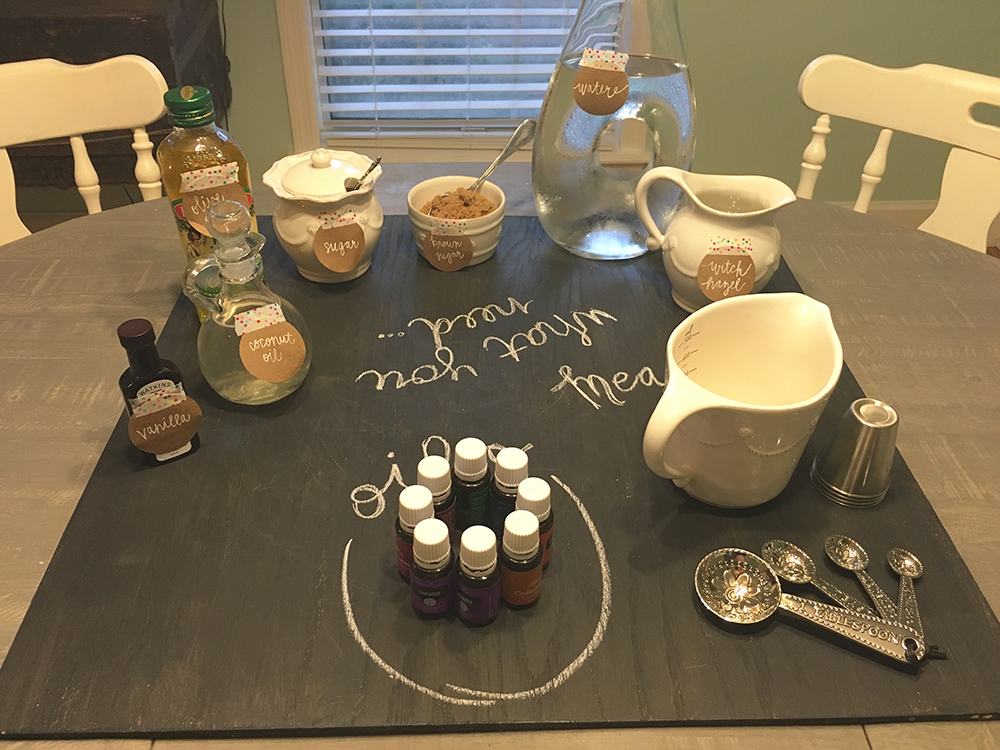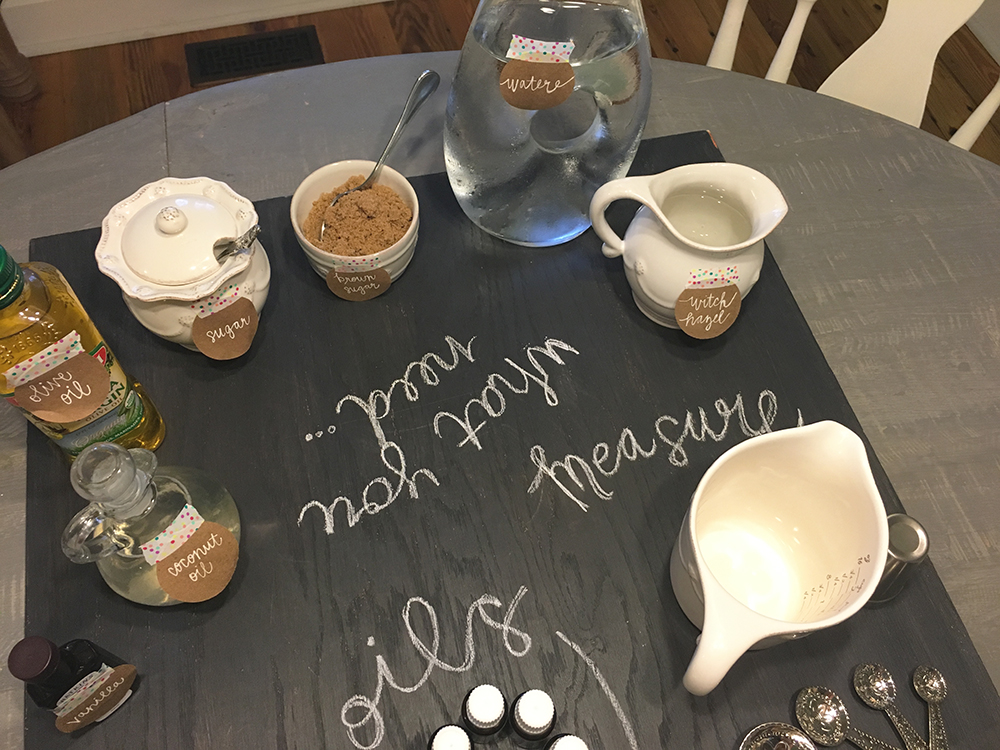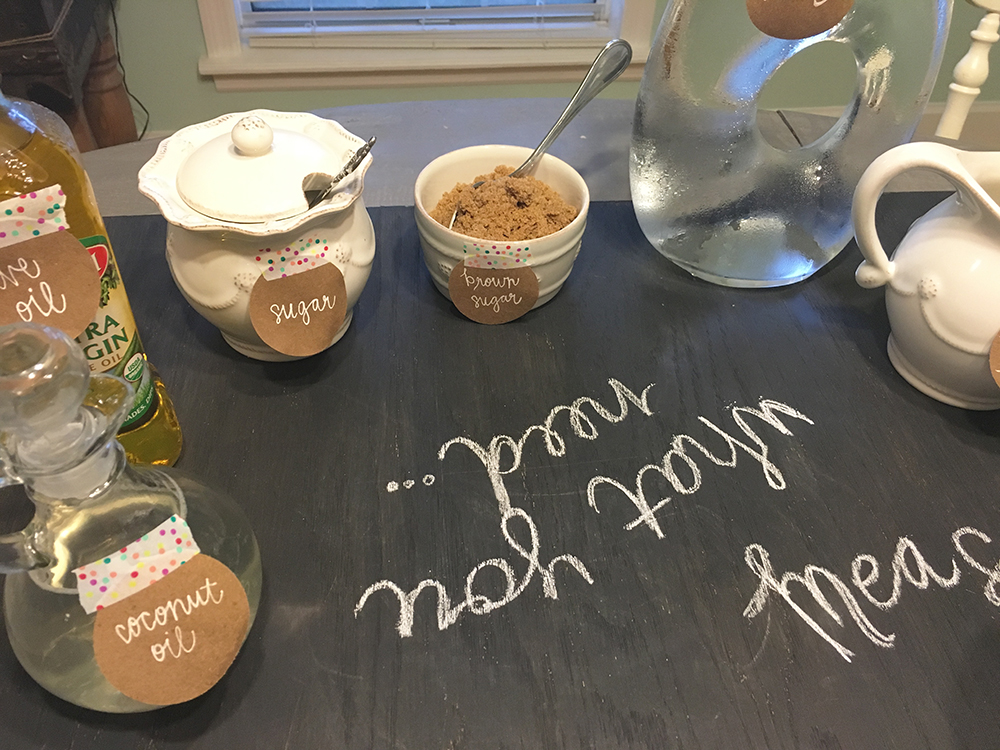 We snacked on peppermint brownies and cowboy dip, enjoyed great company, and made our own natural balms, creams, scrubs, and sprays with Young Living essential oils. All in all, I thought it was a pretty successful evening.
For those of you interested in the recipes, here are the recipes for both of our snacks. Can you believe they both call for essential oils?
Peppermint Brownies
Using a brownie mix of your choice, add 2-3 drops of peppermint oil, use mix instructions for baking, serve and enjoy!
Cowboy Dip with Lime Oil
Drain & rinse 1 can of black beans, drain 1 can of corn, drain 1 can of Rotel, dice a handful of cilantro, add 2-3 drops of lime oil, combine ingredients, serve with your favorite chips (or as a topping), and enjoy.
A huge thank you to Teal for helping me host the event and to each of the ladies that attended. It was such a pleasure to spend the evening with you all and to see each of you.
To learn more about essential oils, you can connect with my group on Facebook, follow along on Instagram at @heapeofoils, or read more here. I also shared a bath salt recipe with essential oils, that's great for last minute gifts here.
Please note that all suggestions are of my own opinion and specific to Young Living essential oils. My statements have not been evaluated or approved by the FDA. In no way am I suggesting that these oils will cure, alleviate, treat, prevent, or diagnose a disease, symptom, or injury. Please do not replace your current prescriptions or OTC medications based on the information provided on this blog. Keep out of reach of children.