After taking the longest hiatus from blogging in the history of my blogging, I may overload you all with recaps of the last month. I've been so overwhelmed with the holidays, work, pregnancy woes, and chasing a toddler, that I've just been absentee around here. So here's a little recap of the past few weeks and all that has been happening around the Heape home.
Christmas morning was simply magical to experience this year. Joy Belle was into everything! We celebrated Jesus' birthday with a pancake breakfast with family. New traditions and memories were made and etched into my heart forever. (I promise more holiday recaps and photos soon.)
After the holidays, my sister and brother-in-law spent a couple of weeks here. (They are stationed overseas, so visits are few and far between, unfortunately.) Seeing as it's been over a year since I've seen my sister, I soaked up every second I could with her. We spent about 50% of our time together eating Chick-fil-A, 10% playing card games, and about 40% staying up late catching up. It was so nice having all of my siblings and family together.
Good-byes are always difficult, but saying it to my sister is by far the hardest.
Before the good-byes, we scheduled a family photo session – because it's pretty rare these days that all of us are together. Knowing that session was planned, Bethany thought it would be the perfect time for Justin and I to make our little announcement. Seeing as the only ones in on the secret were me, Justin, Bethany, Mike, and the photographer, we had a few confused people when the photographer said, "On 3 say, Brianne's pregnant!" The rest of the family assumed the photographer had confused me and Bethany, so their reactions are priceless.
It took them awhile to realize, we are really expecting baby #2.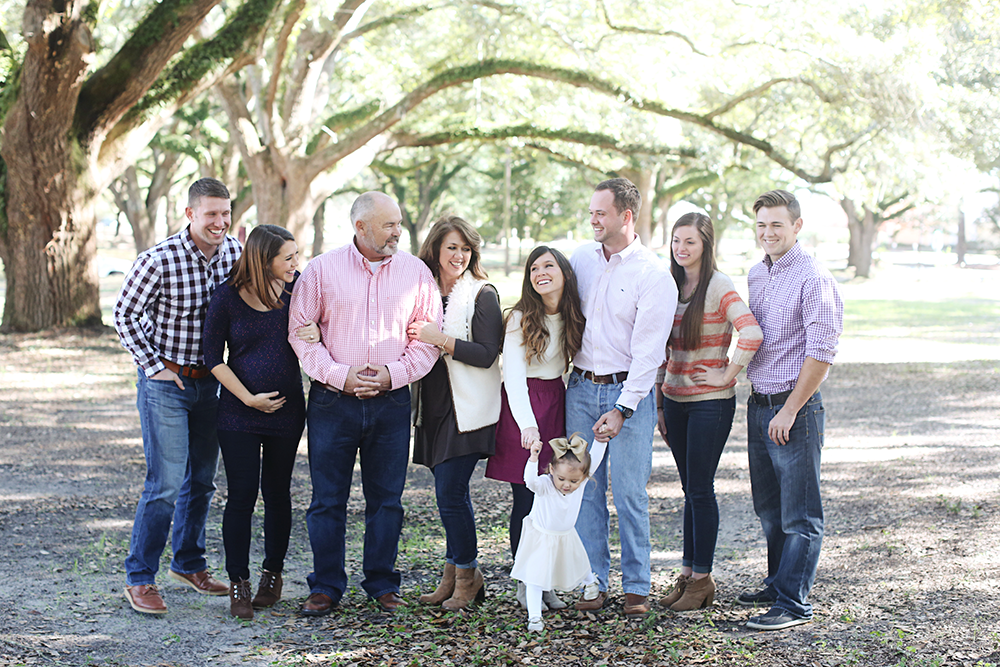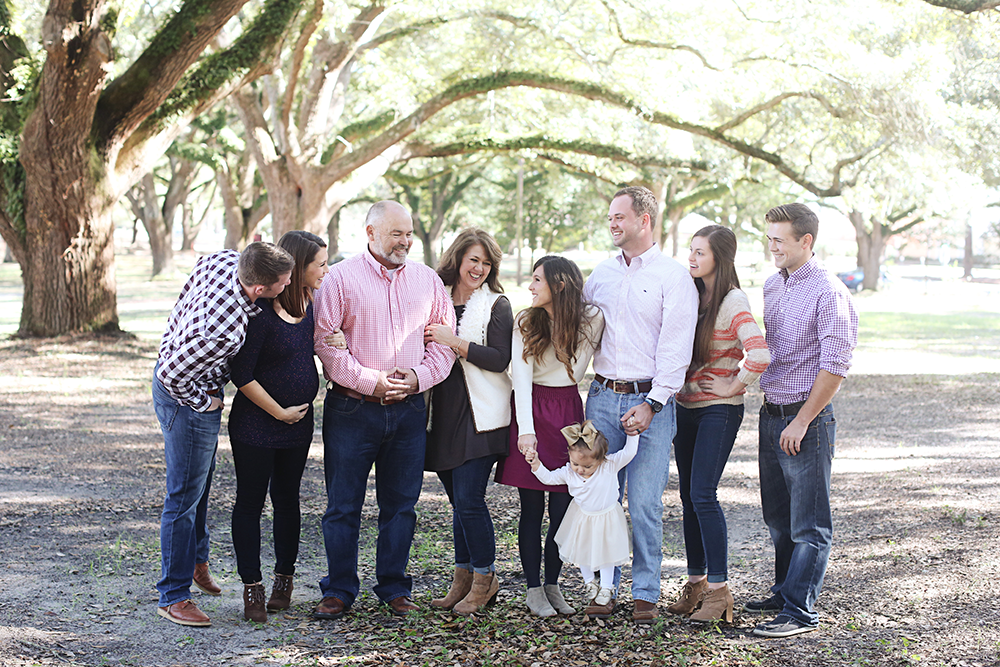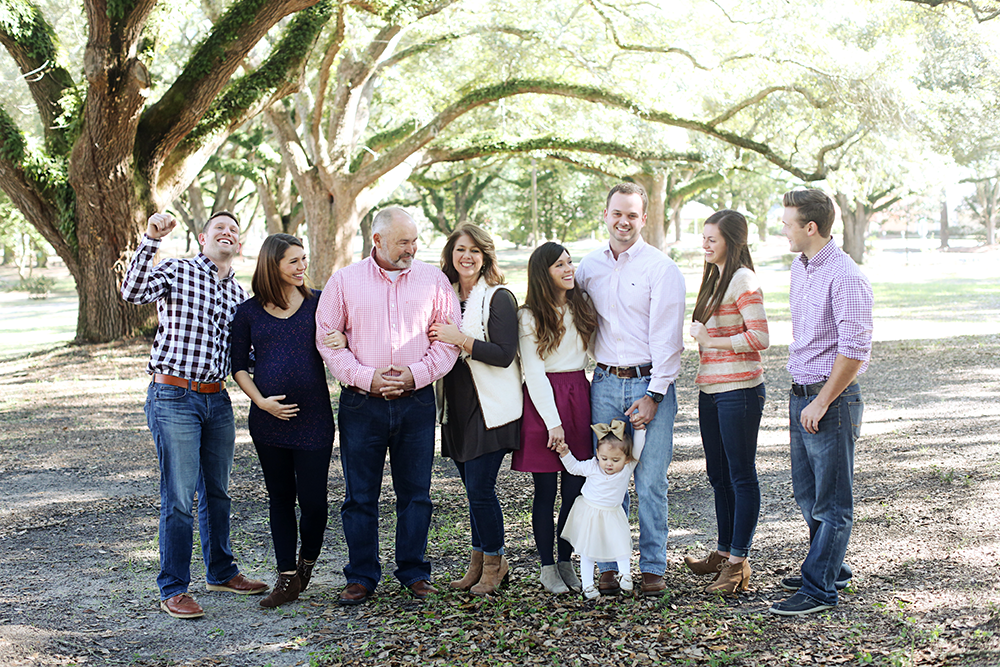 My brother-in-law's fist pump + cousin's jaw drop make these photos for me!
In the weeks Bethany and Mike were home, I soaked up the time with my very pregnant sister, considered it a blessing to share our news with her first, and getting to know my brother-in-law so much better. It was such a treat to have them home and to spend so much time with them. I can't wait to meet my sweet niece and welcome her into this world!
Thank you, Jay for capturing this special moment with my family for us. We'll treasure the photos always.
(Photo credit to Click Photography by Jay.)