This photo of Justin with our baby makes my heart race! It perfectly captures his love for her and her love for her daddy. Over the last few months, she's become quite the Daddy's girl.
(Above photo by Jay Houston)
One of Joy Belle's favorite gifts from Christmas was this initial, gold filled necklace by Emma Jane Designs. She's all girl with a love for accessories and this necklace is no exception. It's the first on her list of things to wear in the morning and she cries each night whenever I take it off of her before bed.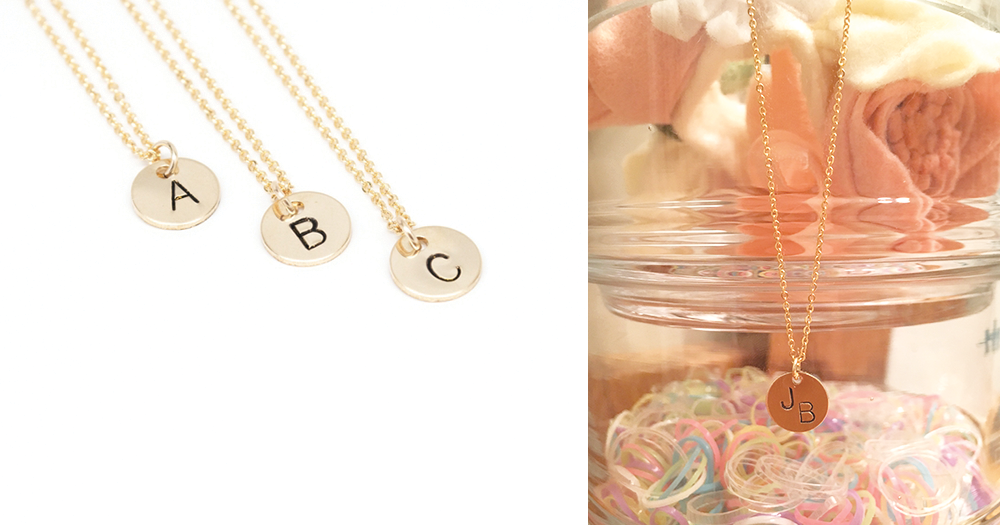 Since Joy Belle loves it so much, Emma is offering 25% off your entire purchase through Valentine's Day with discount code JOYBELLE. It's been such a favorite over here, that recently, we've purchased several for gifts. Not only would the mini initial necklace be perfect for your smallest Valentine, but the mini seed necklace with the pearl is absolutely beautiful.
Joy Belle's necklace is from the new EJDkids line with the 12″ chain. Although it's not recommended for little ones under 2, we make sure to watch her carefully while she's wearing it. Before we gave her the necklace,  our little fashionista would insist on wearing one of mine.
You can view the complete EJD jewelry line here.