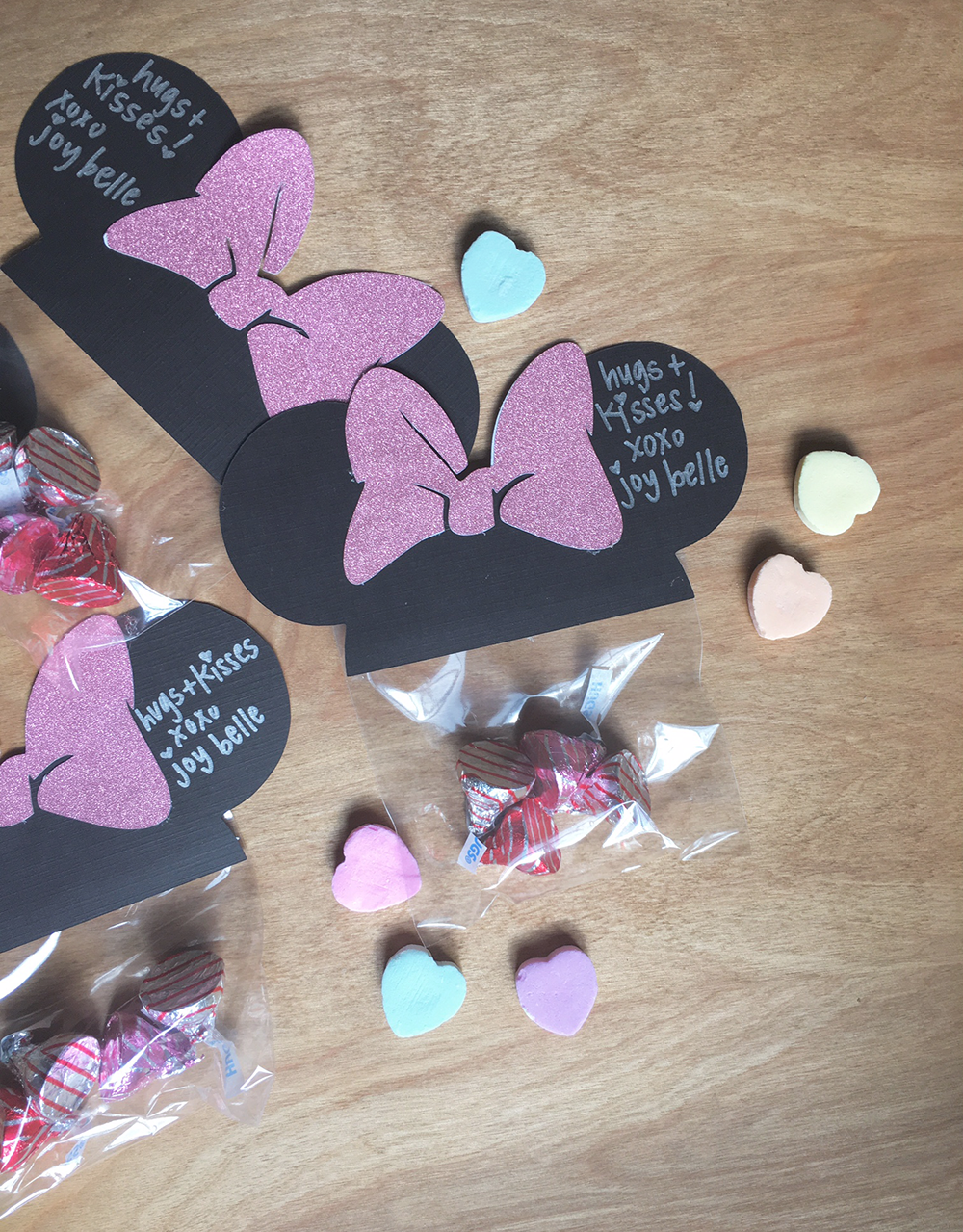 With Valentine's Day falling on a Sunday, I thought it'd be fun for Joy Belle to hand out Valentines to her friends at church. I love a good craft!
Joy Belle loves Minnie Mouse – and that's an understatement. So, it only made sense that I try to incorporate Minnie, while creating something original and personal to Joy Belle. I picked up a few pieces of black and glittery pink card stock from a craft store; then used this printer to cut out the ears and bows. You could easily cut out the ears and bows by hand; although my hand cut bows would be a bit less intricate.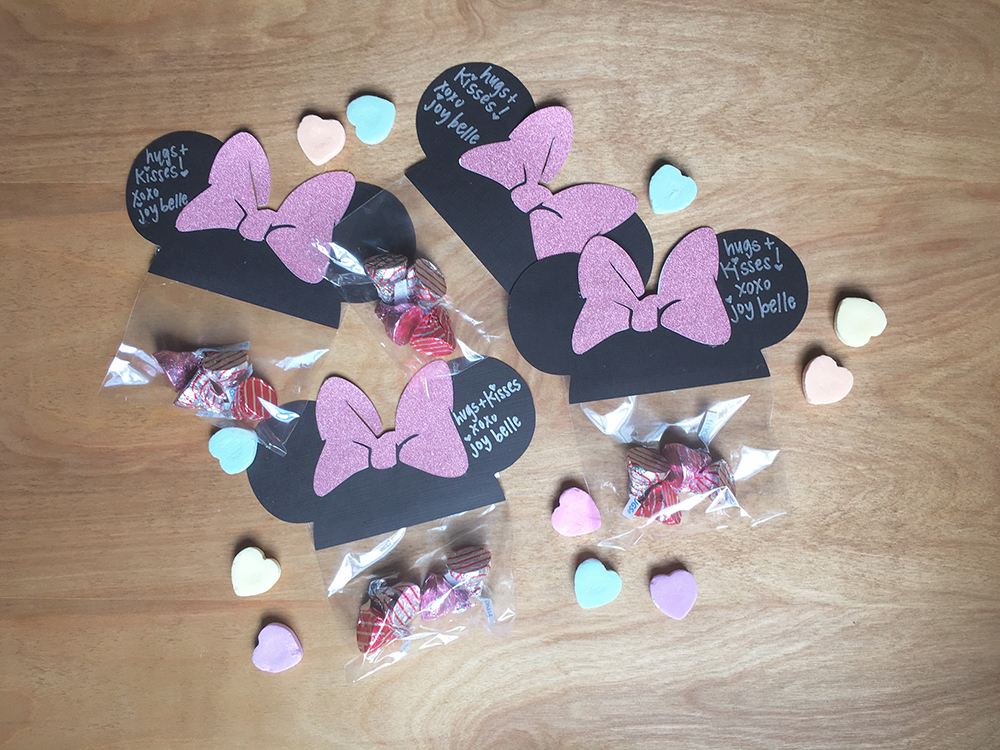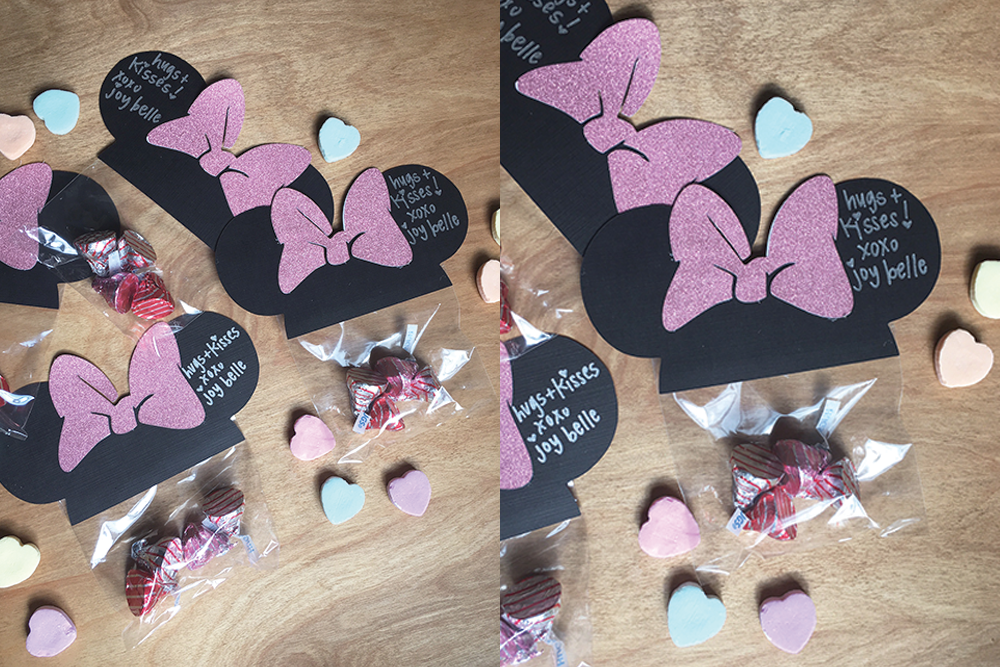 Hot glue to attach it all and voila! I opted to hand write little notes "from Joy Belle" and to fill the bags with Hershey's hugs and kisses. All the while, Joy Belle enjoyed unwrapping and eating the extra candy.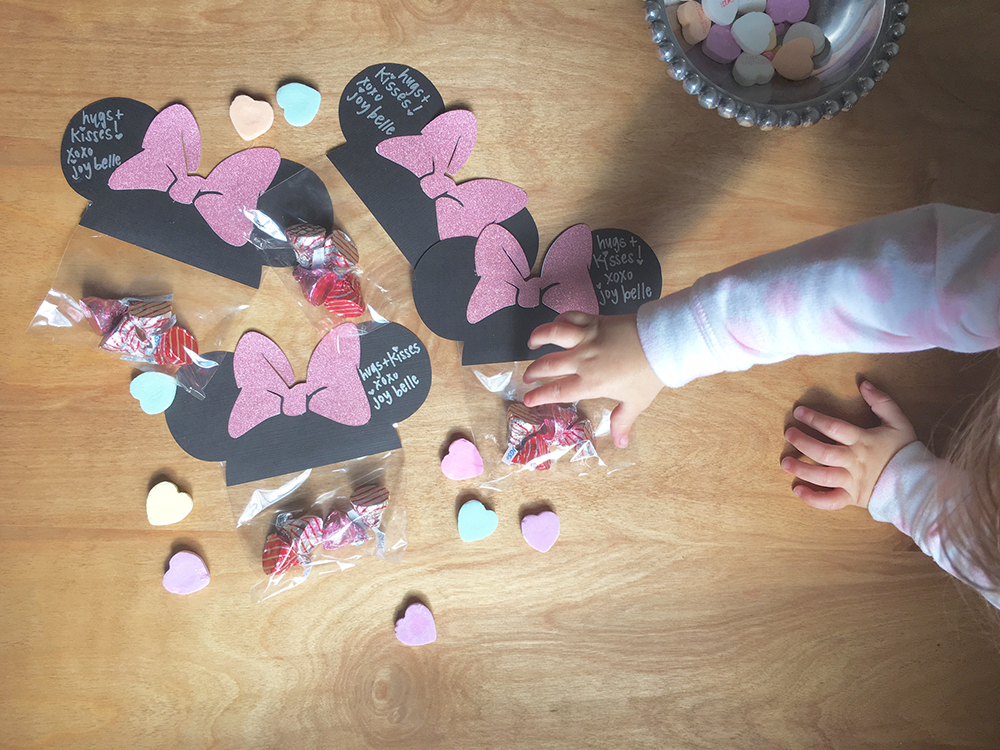 What do you think? Easy enough?
Hope you all have a wonderful Valentine's day, filled with lots of love, hugs, and kisses.