Several of you have asked about Joy Belle's initial necklace that has quickly become her signature jewelry! She's such a girly girl and loves all things that sparkle, so I was so excited to find this initial necklace. For quite some time she had been wanting a necklace "like mommy's", so when my friend, Emma Jane, launched her kids collection (EJDkids), I was ecstatic. Although Emma Jane Designs recommends necklaces for children 2+, we found this initial, gold-filled necklace to be ideal for Joy Belle. She loved that it matches mine and she rarely lets me take it off.
I love it even more for the quality! Emma Jane Designs uses only 14k gold-filled, 14k rose gold-filled, or sterling silver elements. The chain and charm are not "filled" with gold, instead a think layer of gold is permanently bonded to an underlying metal. With normal wear (or continuous wear, like Joy Belle!), the gold-filled chain and charm never peel, flake, tarnish, or turn!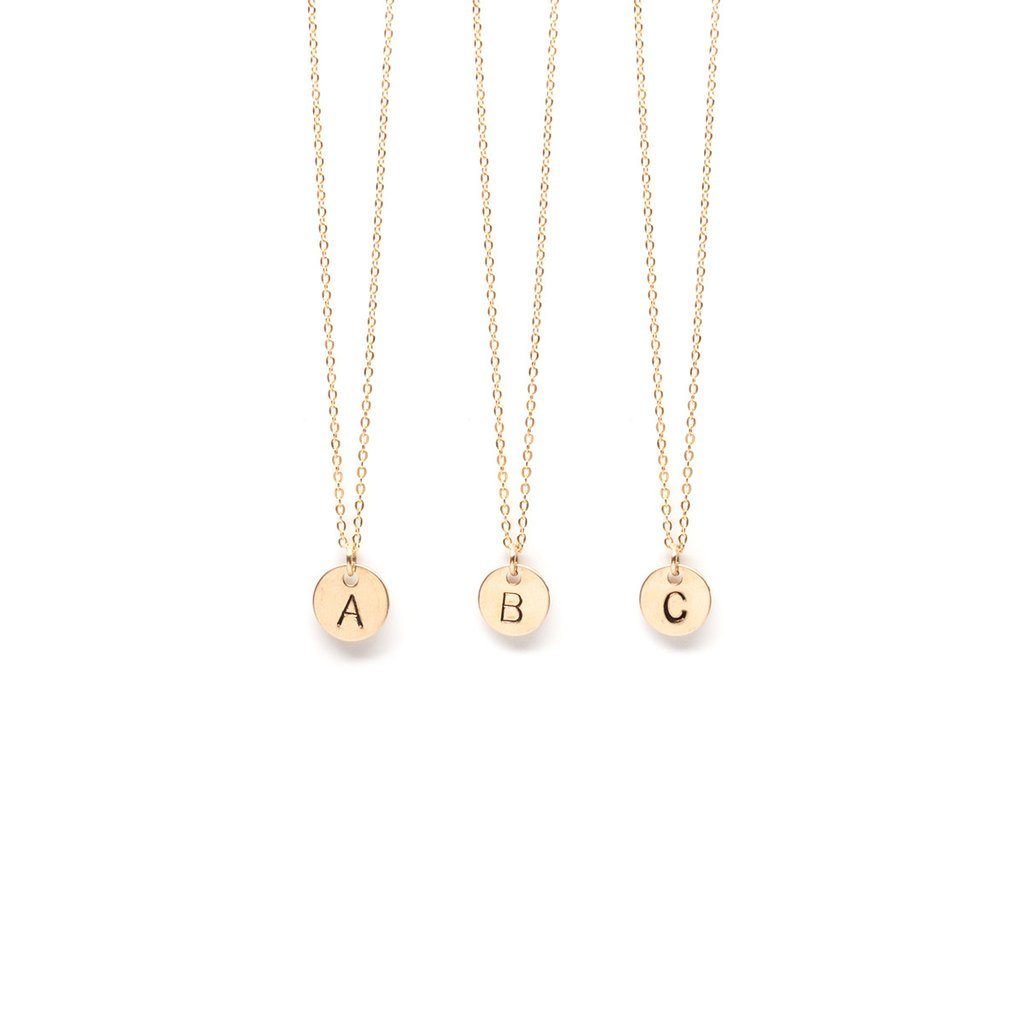 You can shop Emma Jane Designs kids here! Plus, starting today, she's offering $15 off orders of $50 or more and free shipping using code FIREWORKS at checkout. (Offer expires at midnight on 7/4/16.) Even better, I just realized the initial charm necklaces are on sale!
---
Also, did you see my Instagram post from yesterday? (Click here to view.) Local artist, Sara White, created these mommy/daughter matching bracelets for my and Joy Belle. I'm in love! Not only are they super adorable and custom created, but they feature a beautiful, white lava bead that is perfect for diffusing essential oils throughout the day. You can shop her creations in her Etsy shop here or locally in the boutique above The Bread House.
Hope you have a wonderful, 4th of July weekend.