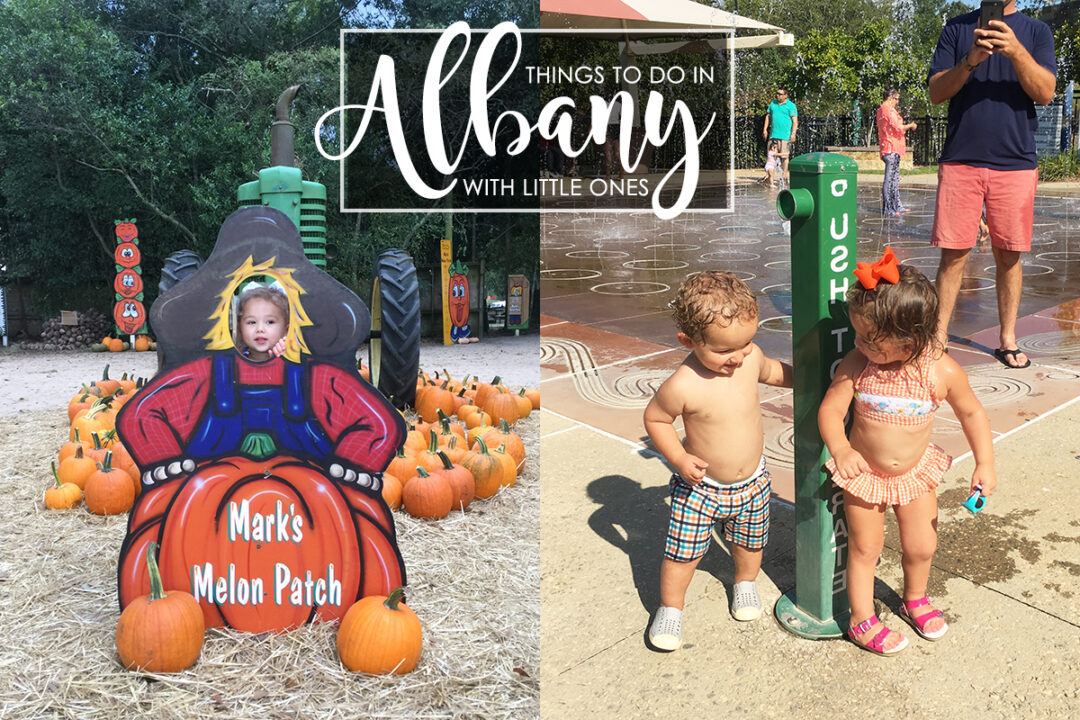 With two little ones, I find myself trying to plan more playdates, activities, and outings. The busier we are in the mornings, the harder the babies sleep in the afternoons. Plus, we've found some really great options for learning adventures too. A win, win for mama! With East Coast friends and family evacuating to Albany due to Hurricane Matthew and since so many of my readers live in or visit Albany often, I thought I would highlight some kid friendly places around town that we enjoy. I'll start with the free outings, because who doesn't love free!
The Source Cafe & Playground
Our church recently renovated and expanded, adding a cafe and playground as a community outreach project – The Source Cafe. With an indoor and outdoor playground, it's super inviting to little ones and the cafe offers a comfortable place to meet and dine with others. We love to meet friends there or just drop by to burn a little energy. Joy Belle can't get enough of the outdoor playground; but with the warmer hot south Georgia temperatures, we've frequented the indoor playground the most this summer.
We also really love grabbing lunch at the cafe. Not only is the food delicious, but the prices are very affordable. A fan or not of broccoli salad, I recommend it. And I have enjoyed their fresh fruit smoothies this summer too.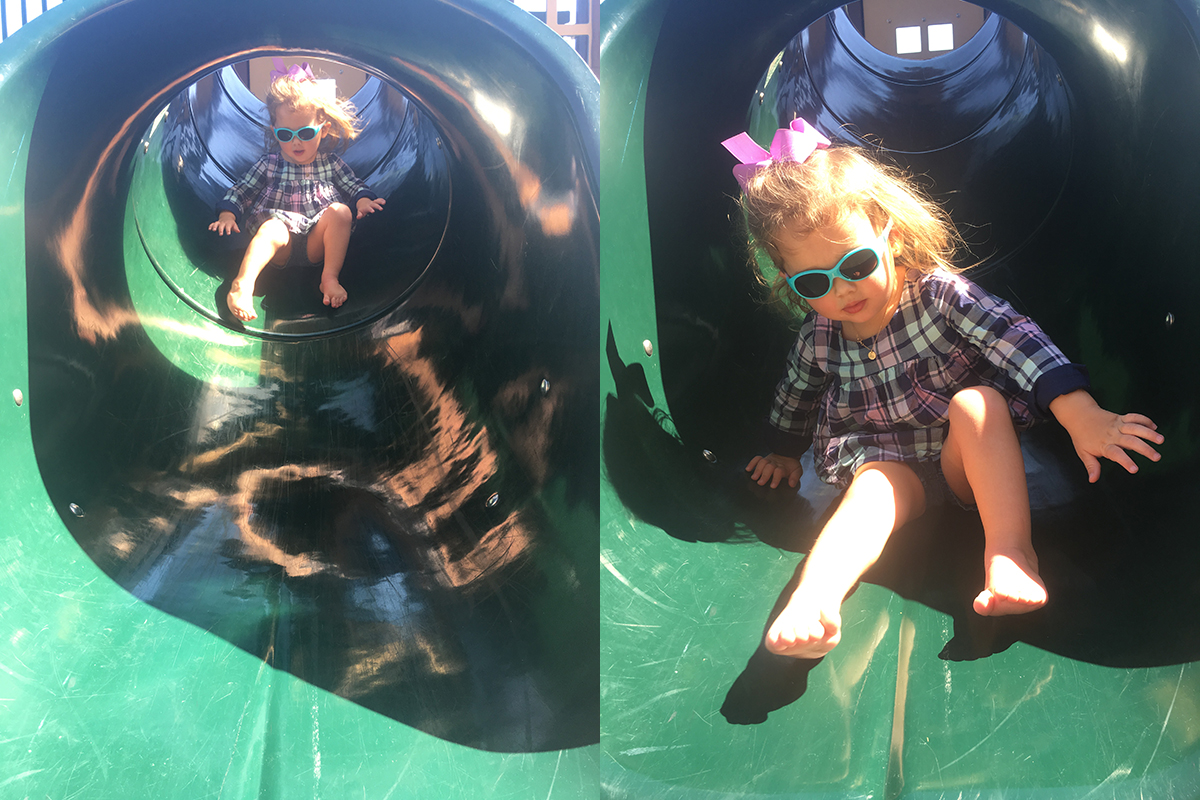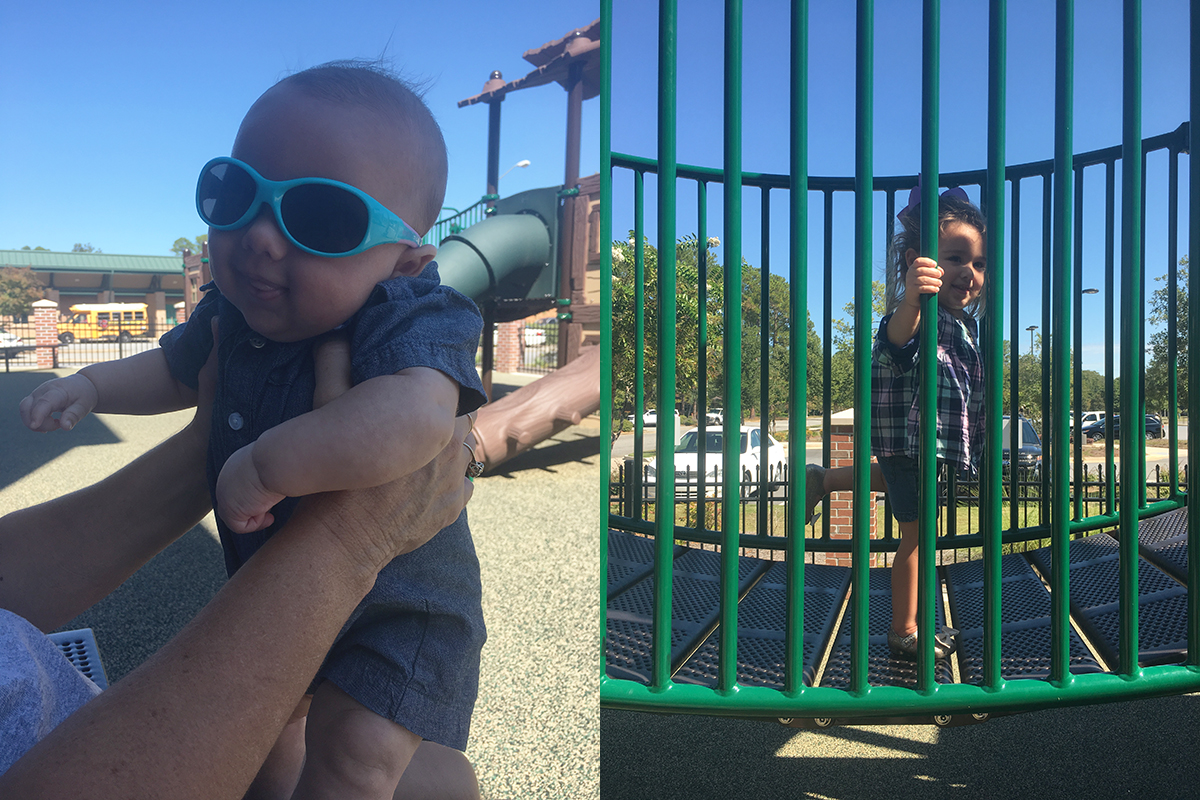 Turtle Grove Park & Splash Pad
Looking for some outdoor fun? Turtle Grove Park is located in downtown Albany with an amazing view of the Flint River. With walking and bike trails, picnic tables and benches, the Visitors Center, Ray Charles Plaza, and splash pad located in the park, there is plenty to do. (The splash pad closed for the season as of September 1st.)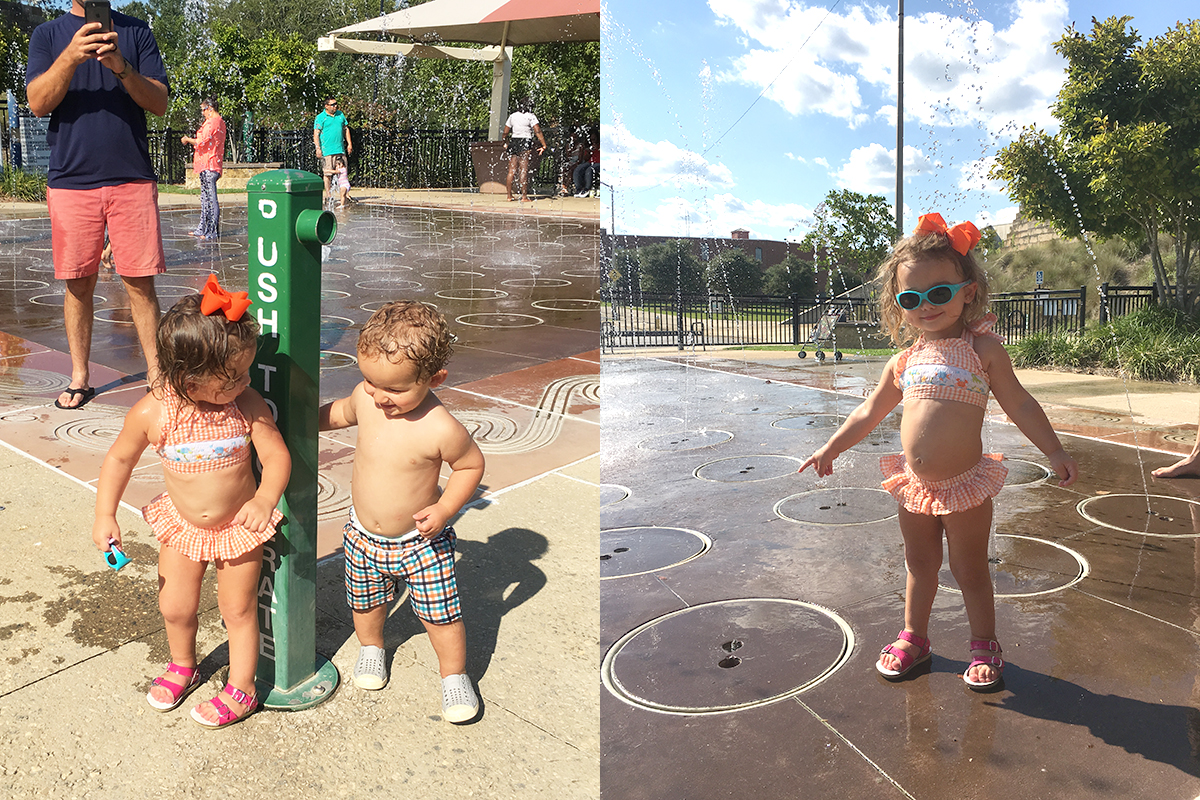 Blue Jaie Learning
Blue Jaie Learning is a new gem to Albany, located beside Tommy Mc's Produce & Country Store on Lake Park Drive. A childrens specialty shop that offers educational classes, sensory tables, and interactive projects for children, we have loved to visit. Joy Belle could play for hours and the owner encourages you to sit and stay awhile. We love to support mommy entreprenirs and local businesses, so be sure to follow them on Facebook for information on contests and upcoming events.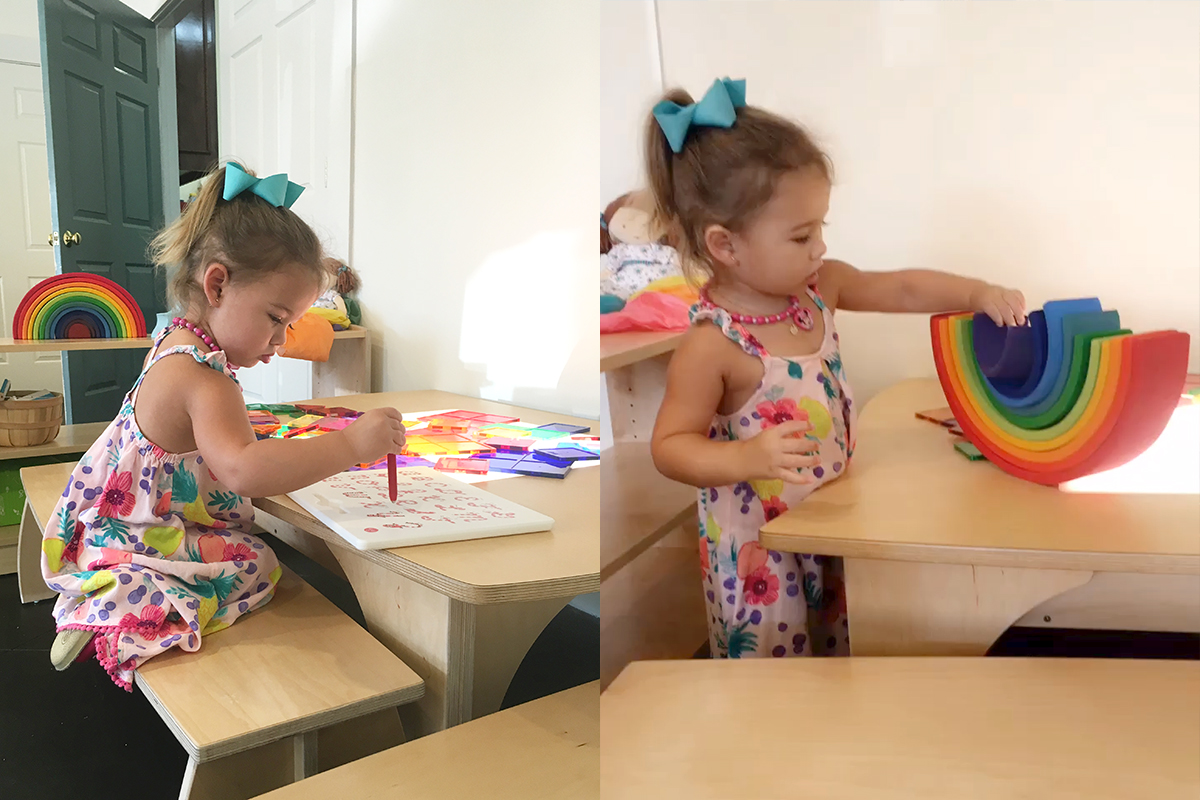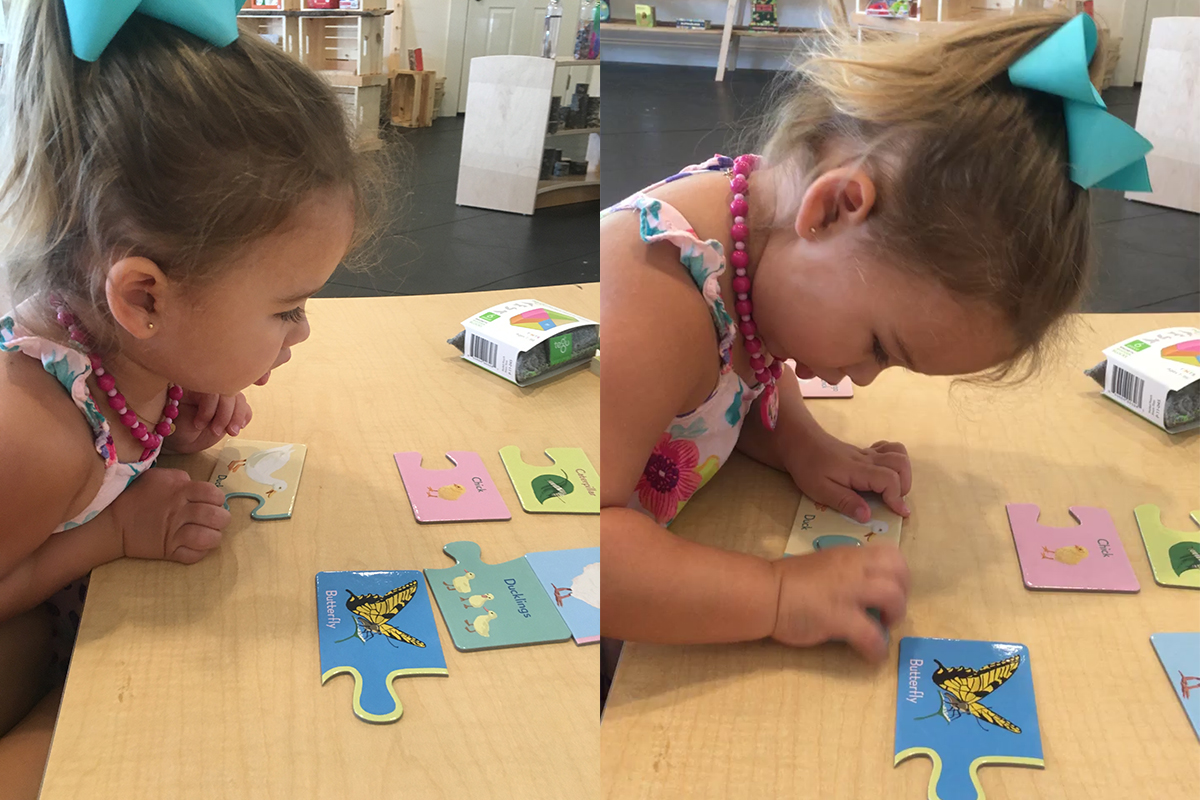 Bruster's Ice Cream
I scream, you scream, we all scream for free ice cream! Did you know Bruster's offers free ice cream for little ones? Kids can choose one of three options: a cone, a cup, and a Dino cookie something or other. Added bonus, the playground next door belongs to Bruster's. So before or after dessert, let the little ones play. It's a nice, after dinner evening outing and treat for surviving the day.
Albany Museum of Art
Albany Museum of Art has a variety of family friendly activies. From afterschool programs, to toddler Tuesdays, there is seriously something for everyone. This one is right down the road from us, so it's convenient, entertaining, and educatational.
Albany Mall
We love to visit the Albany Mall. Usually to grab Chick-fil-A and enjoy lunch by the fountains, but we frequent the pet shop, Books A Million, and Chuck E. Cheese too. Joy Belle is very independent these days, so I usually let her walk and use up some of her young, wild energy.
Mark's Melon Patch
A local favorite, Mark's Melon Patch is one of those places you must visit each season. In the summer months, there is no better place to find watermelon, tomatoes, and peaches. However, our favorite time to visit is the fall. With pumpkins, sunflowers, boiled peanuts, hayrides, face painting, and a corn maze, it's an experience you don't want to miss out on.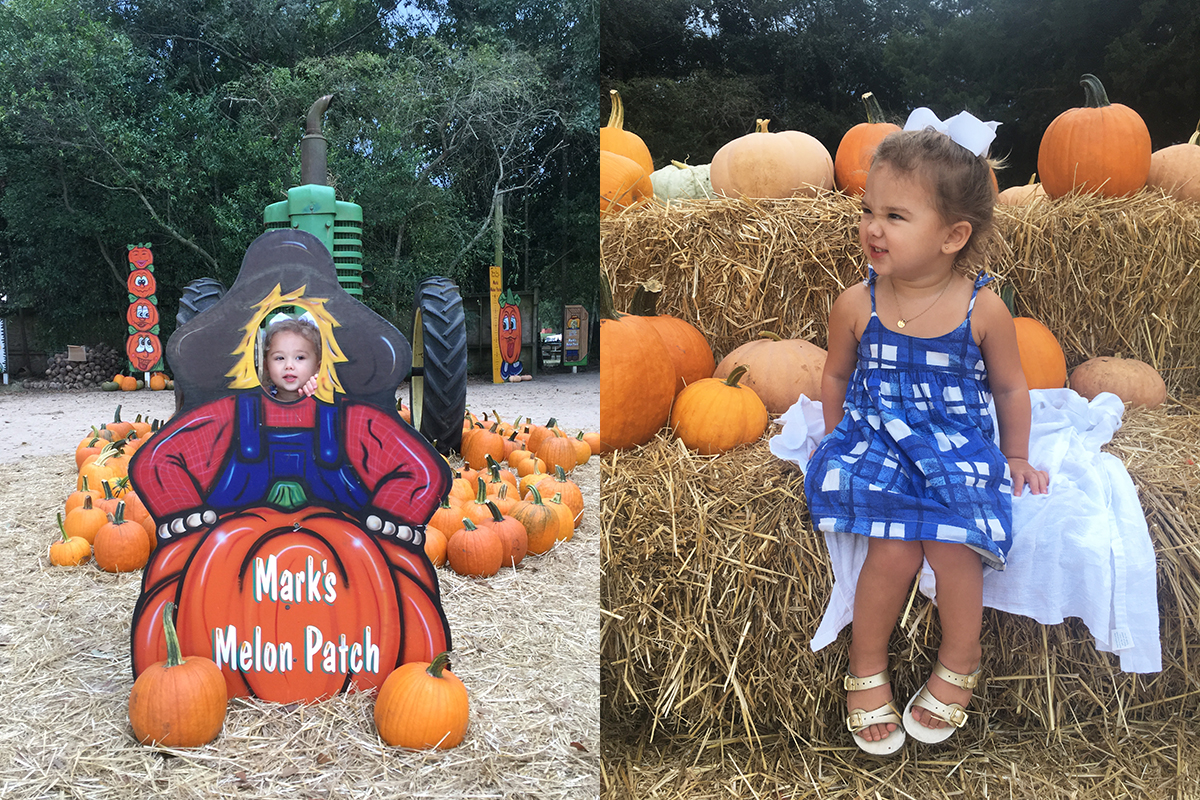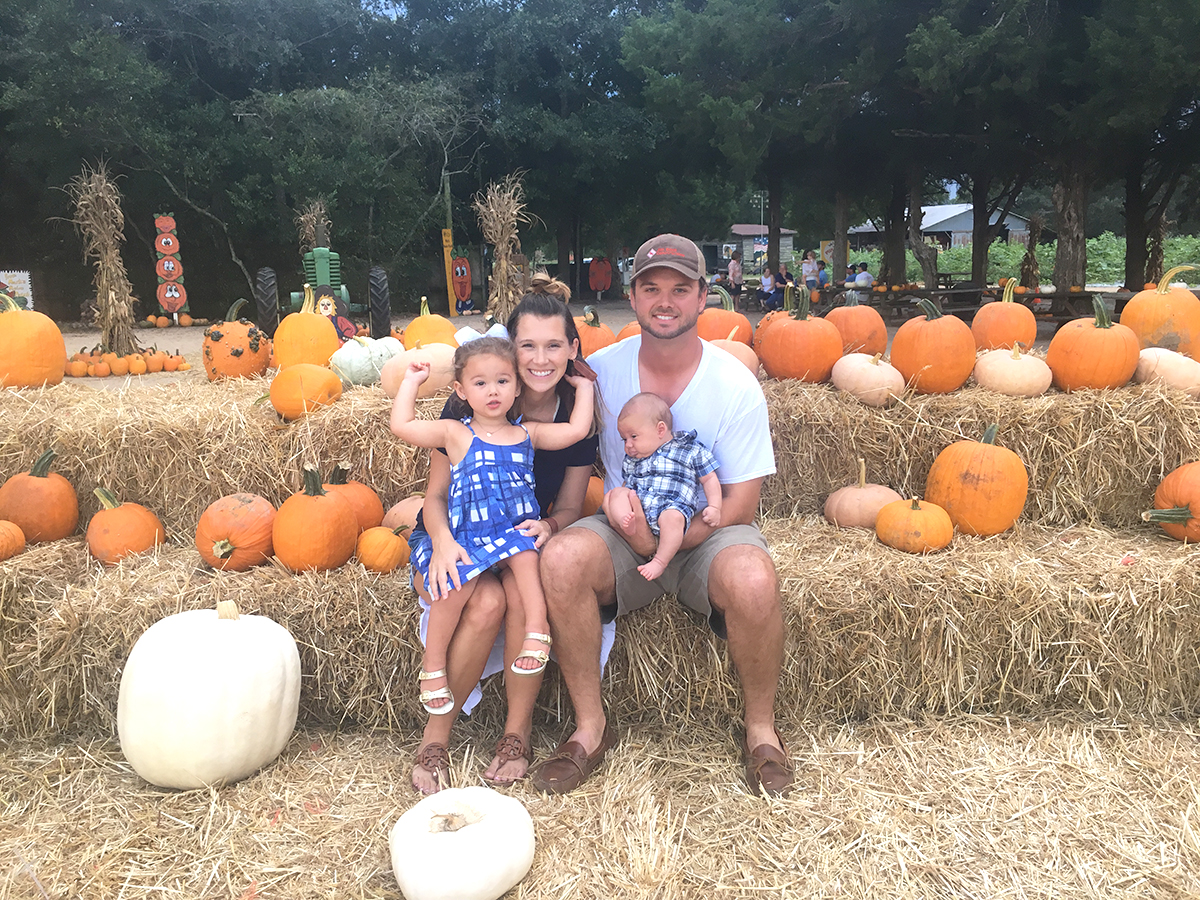 Although these next few places cost a penny or two to visit, they are worth it.
Chehaw Park
An Albany landmark, Chehaw Park has so much to do for the entire family. From a BMX track and mountain bike trail, to a playground and zoo, Chehaw Park has it all. We visit the park most often with Justin and tag along as he plays disc golf. If you're not familiar with disc golf, it's basically a golf game with discs. Often times we'll walk the course with Justin, but it's right beside the playground, so sometimes we just hang out there. We're also big fans of the zoo, specifically the petting area. Joy Belle likes the idea of feeding the pigs, sheep, and llamas, but never actually does it.
Around the holidays, Chehaw Park often has special events. You can check out their calendar of events here.
Flint RiverQuarium
Located in downtown Albany, the Flint RiverQuarium has a unique blue hole spring with creatures and fish native to south Georgia. With alligator feedings, animal presentations, and dive shows, each visit offers a new and exciting experience. They offer programs for all ages, with holiday events, discovery days, and tadpole time. We haven't made it yet, but we've been anxious to visit during tadpole time!
All American Fun Park (a.k.a. Putt-Putt)
All American Fun Park, formerly known as Putt-Putt, is a childhood favorite. From miniature golf, to the arcade, there is so much to do. We've taken Joy Belle a few times and agree that the acade isn't really age appropriate for her. But, it's great for older children. Our little one enjoys miniature golf and bowling, and so do we! It's a great place for family fun.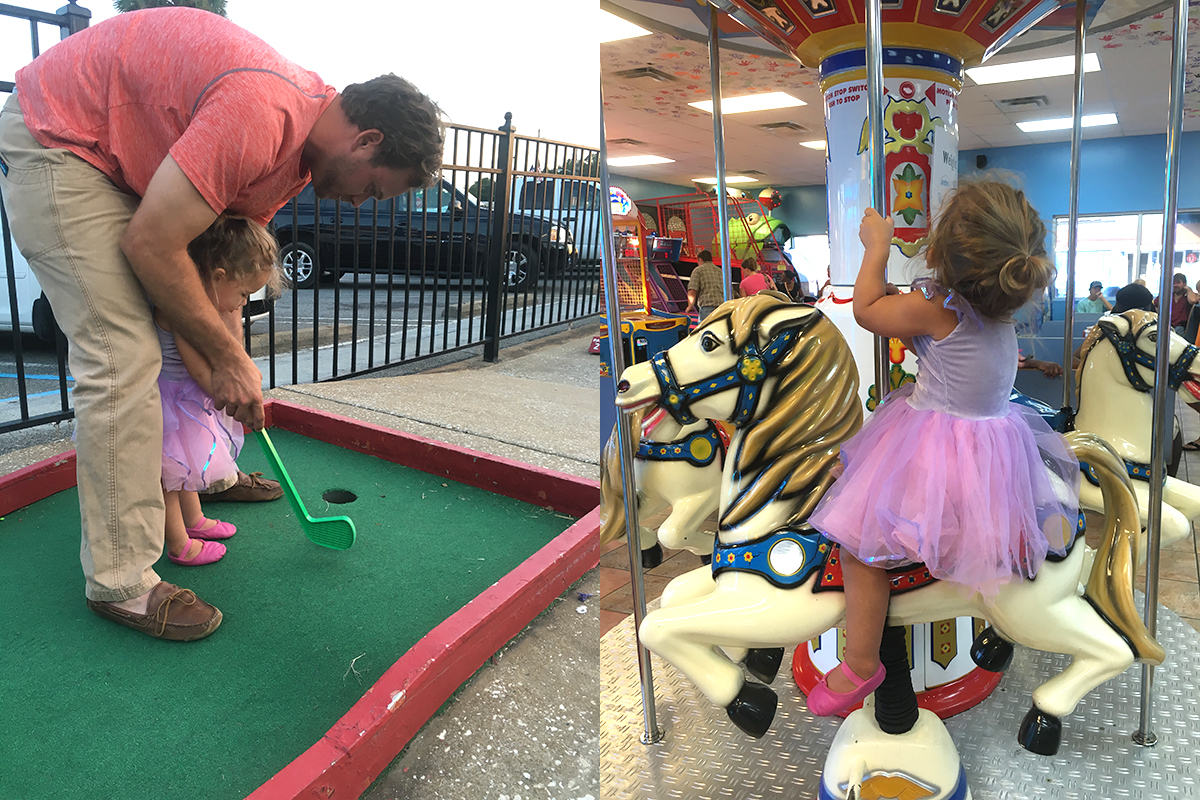 We hope you enjoy exploring Albany, Georgia with your little ones as much as we do! Familiar with the area? We would love to hear some of your favorite places to explore with your young ones.