We love bubbles! So much, I bought this amazing bubble machine on a whim and it may have been the best $10 I've ever spent. It's provided hours of entertainment and makes some beautiful bubbles. We were buying gallons of bubbles before I wisened up and found a homemade recipe. After a few batches, I think I finally perfected our own bubble mixture.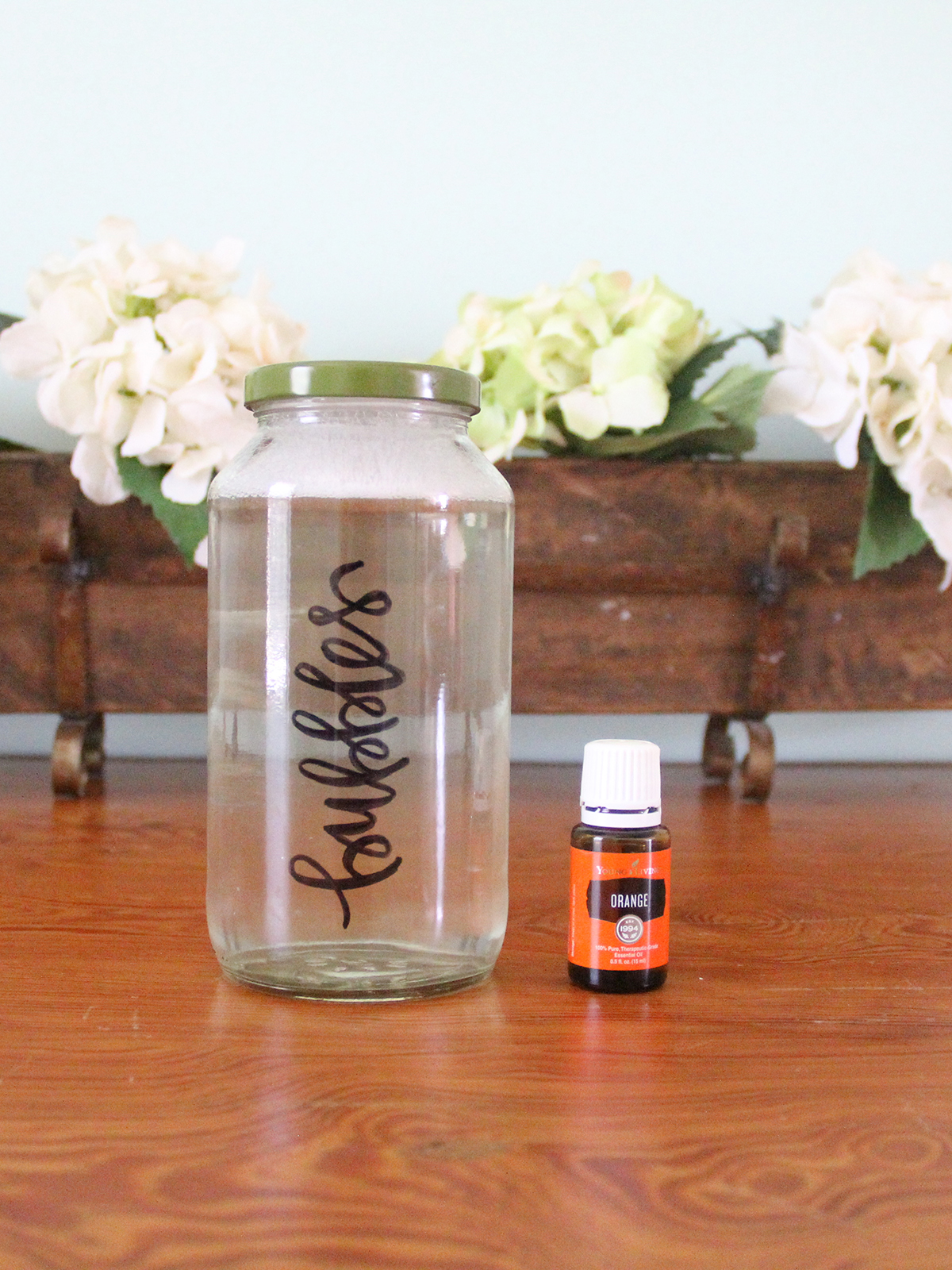 what do you need
1 part corn syrup
1 part liquid dish detergent (clear is best!)
6 drop of your favorite, essential oil (my favorite is orange!)
fill the rest of the jar with water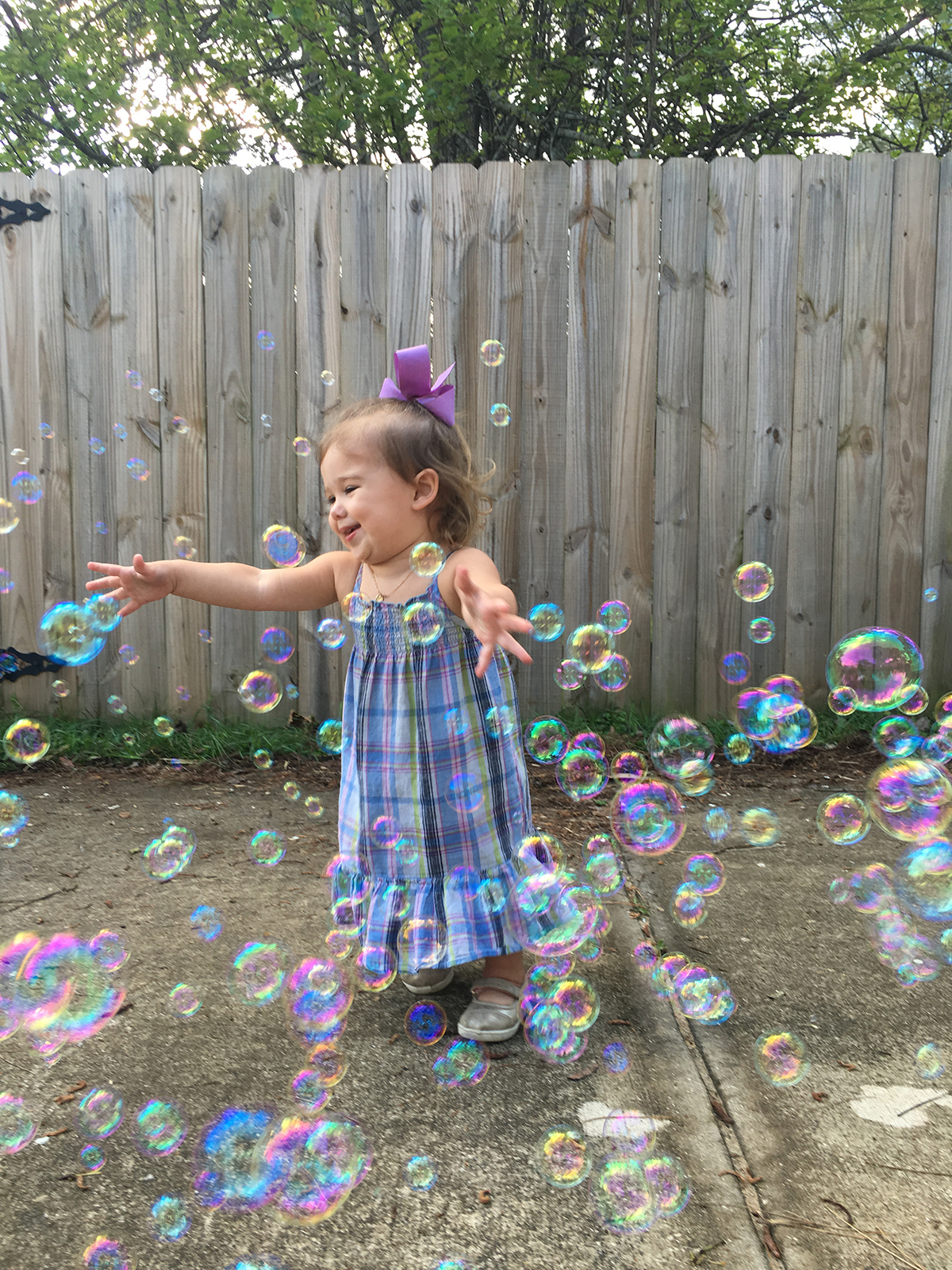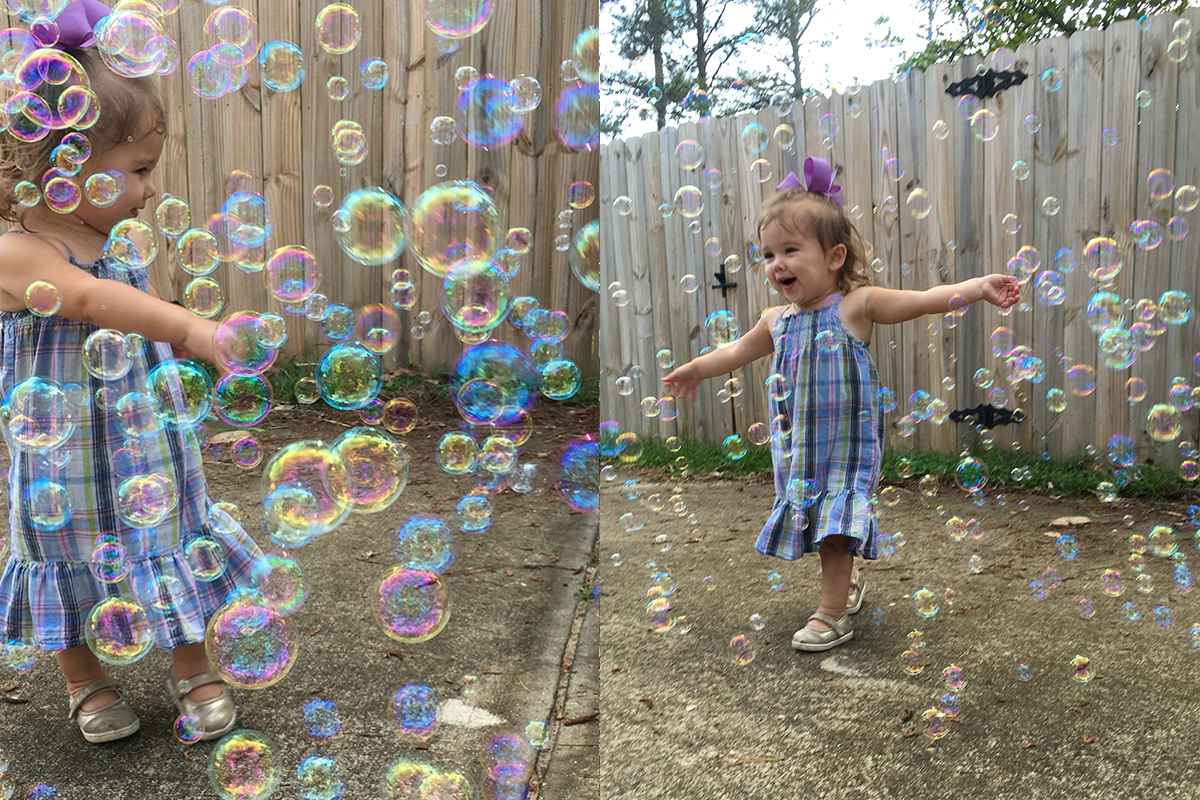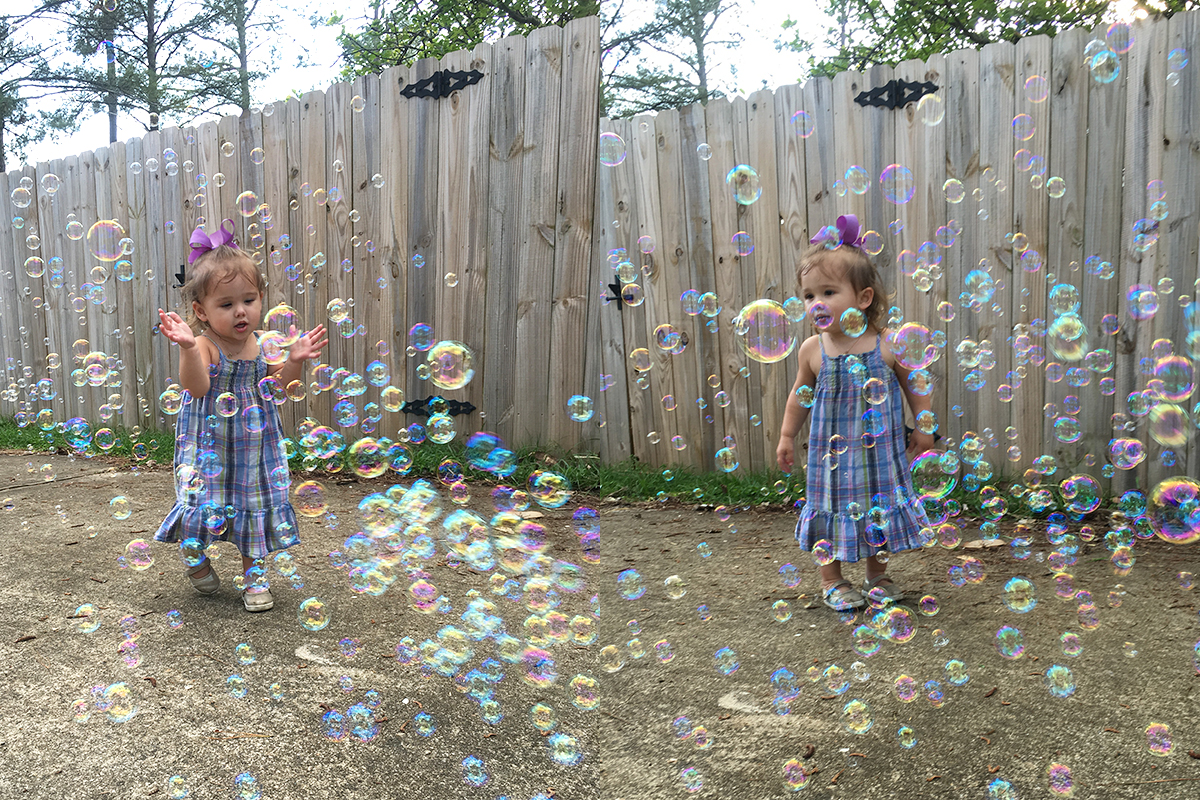 These photos are from back in March and I can't believe how tiny our girl was then. People told me she would grow up so much after Britt Colby arrive and oh how right they were. She's become so independent, sassy and strong-willed. It's such a blessing to be her mommy and watch her grow.
Interested in sampling essential oils or learning more about why we use them? Comment below or click here for more information.