I had so much fun coordinating the littles costumes this Halloween. Princesses generally are Joy Belle's favorite and she's always insisting on wearing a princess dress to play. So, it only made sense that I choose her favorite movie's princess and star for their costumes. (Her favorite princess is Elsa, but she prefers the movie Aladdin over Frozen.)
Meet the cutest little Princess Jasmine and Aladdin you ever did see!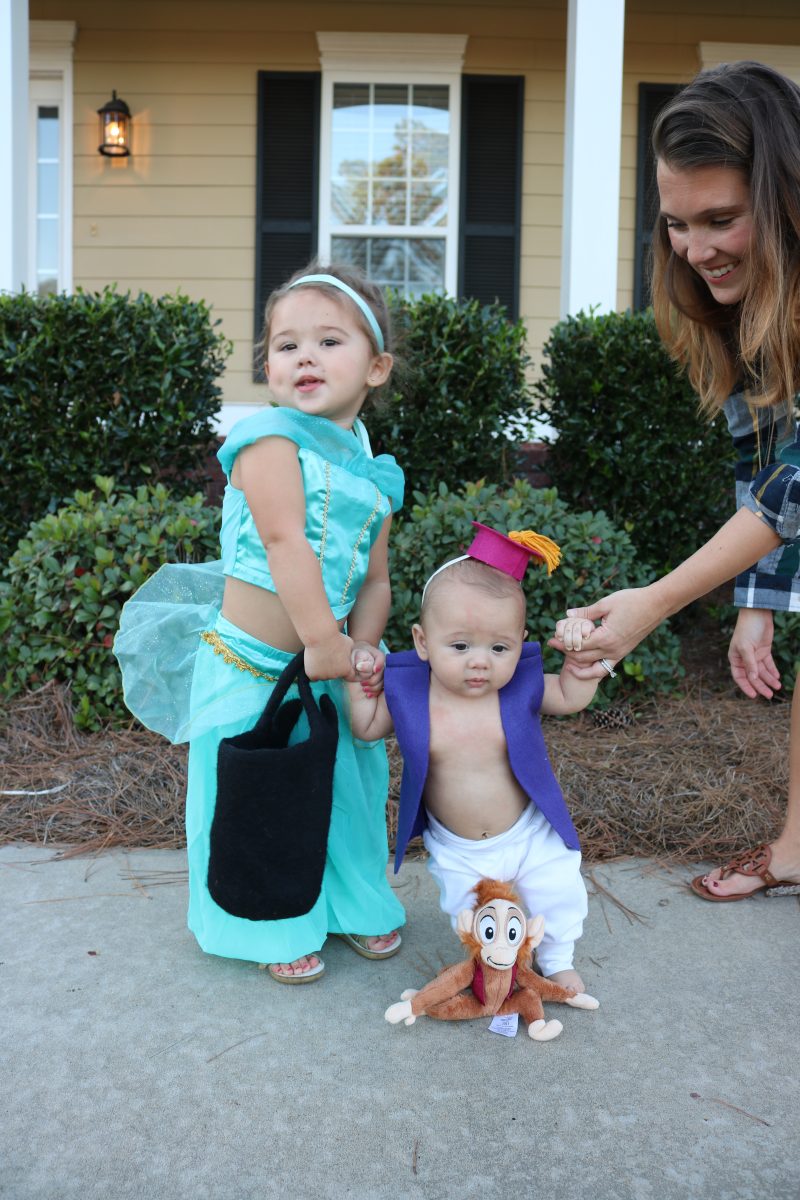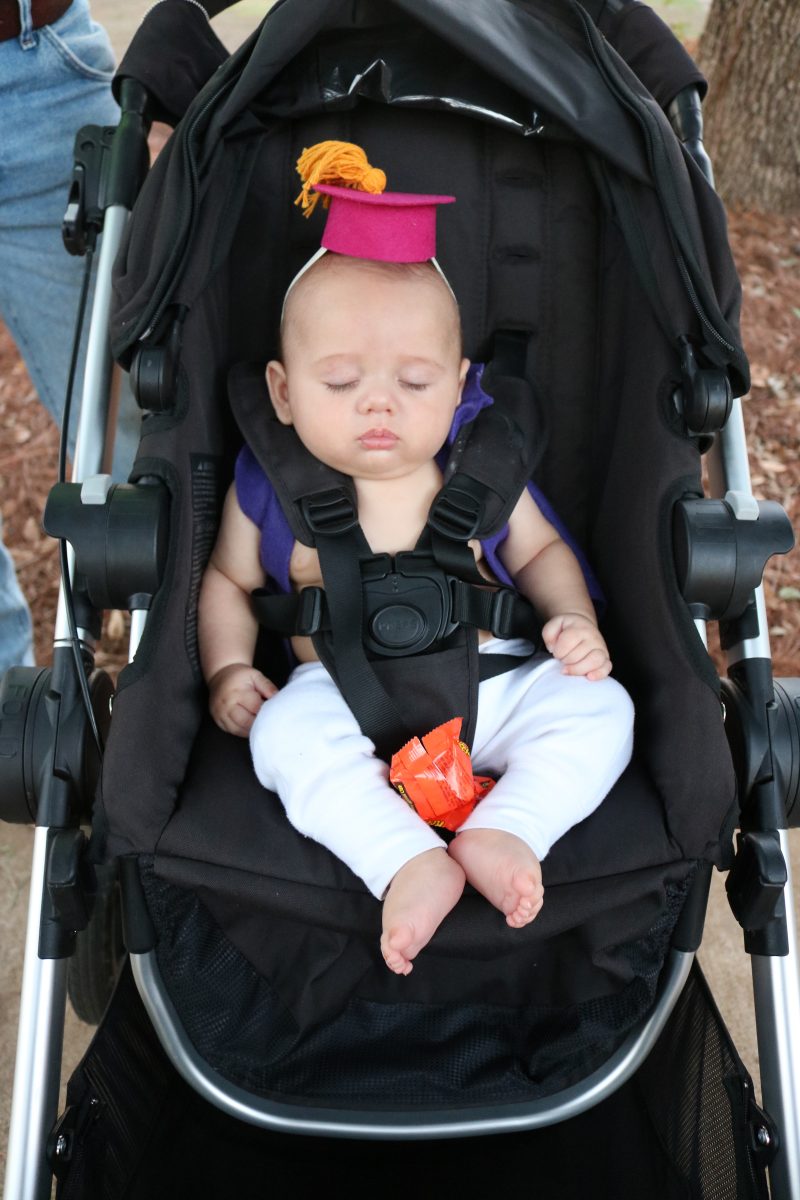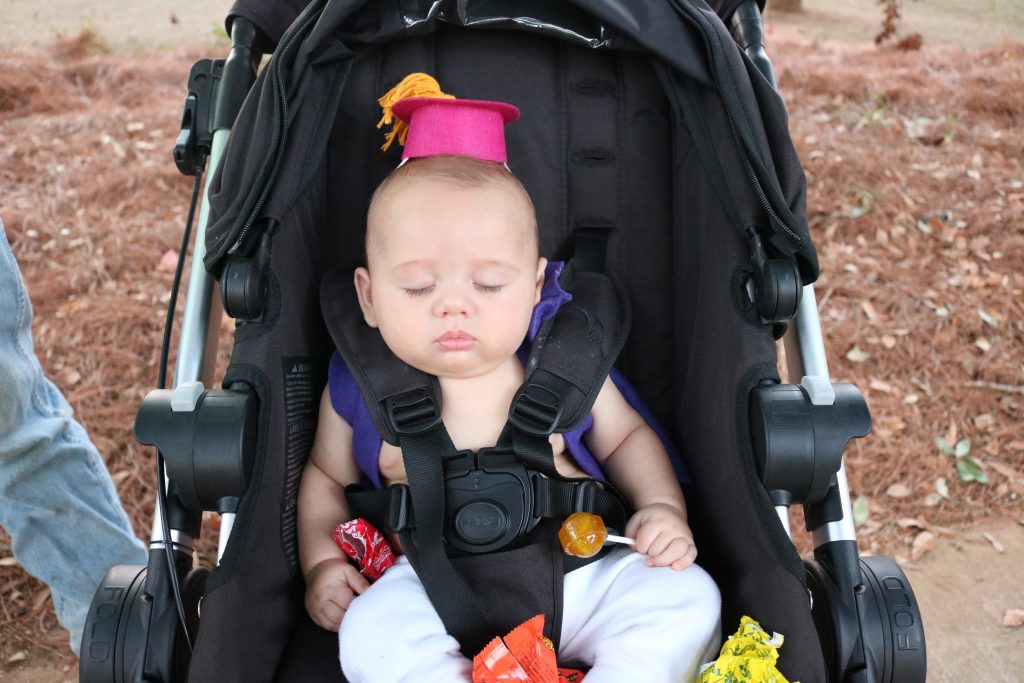 Little man hit the candy hard and passed out before we made it to the second house.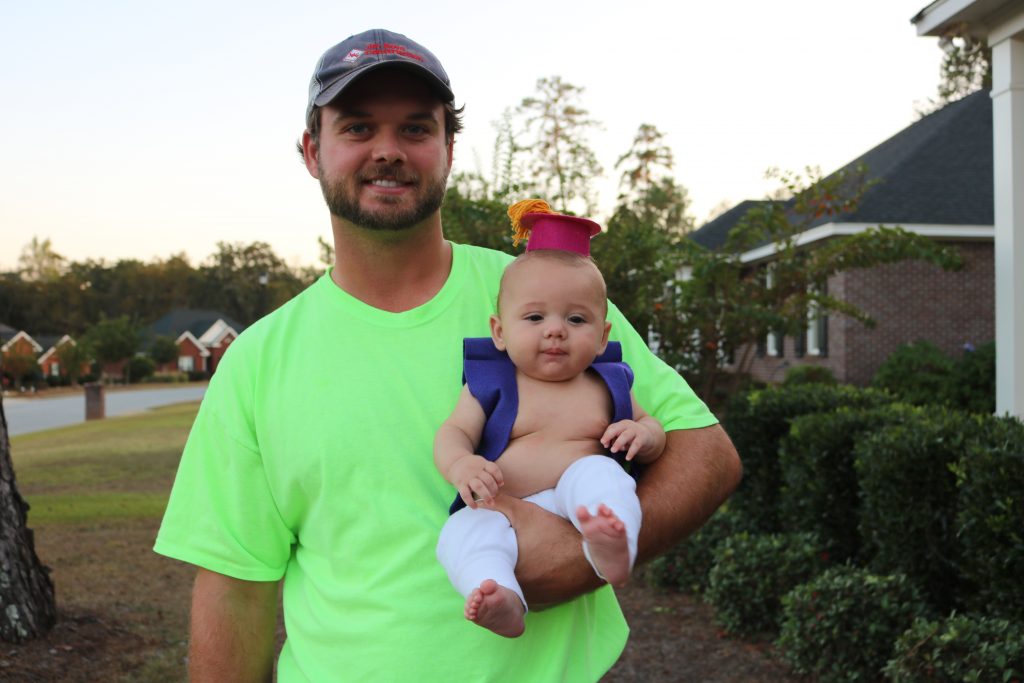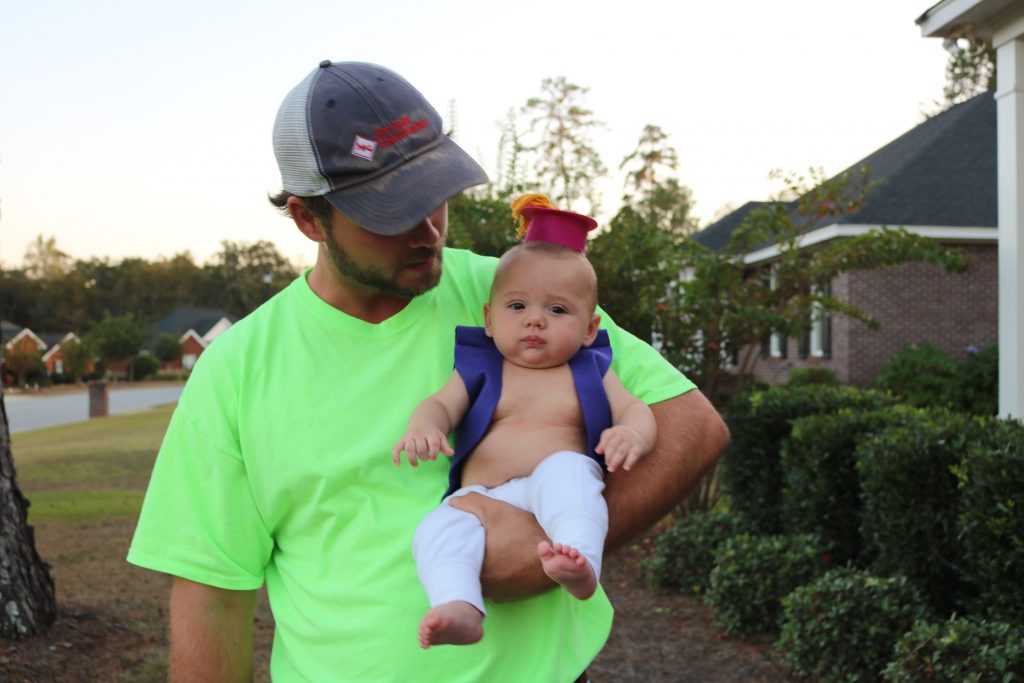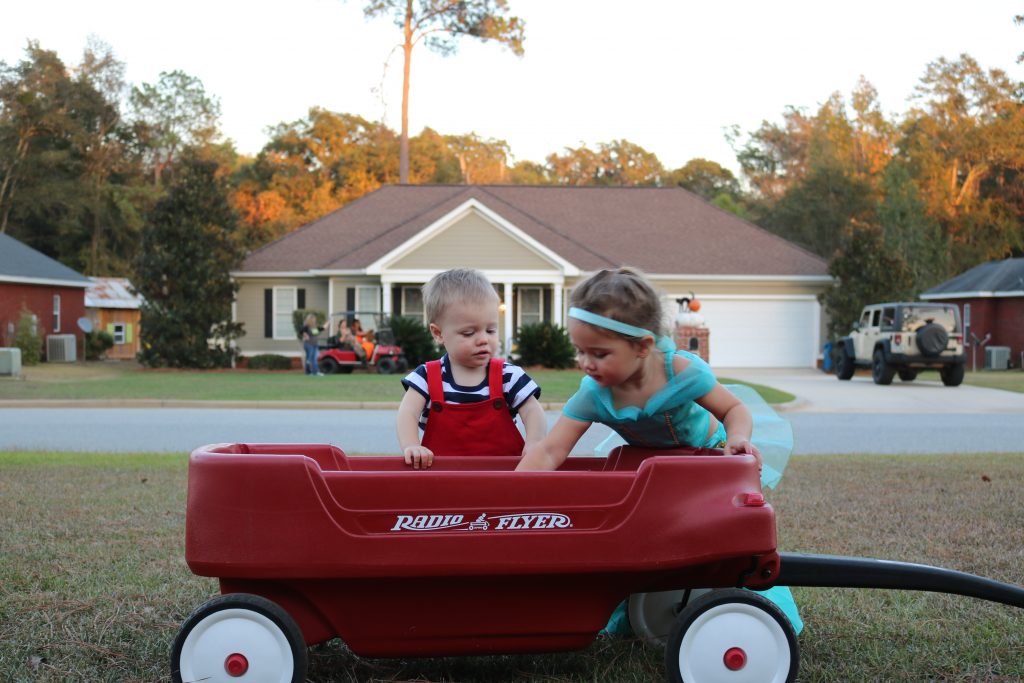 Dennis the Menace and Princess Jasmine getting into the candy early. These two love getting into everything when they're together.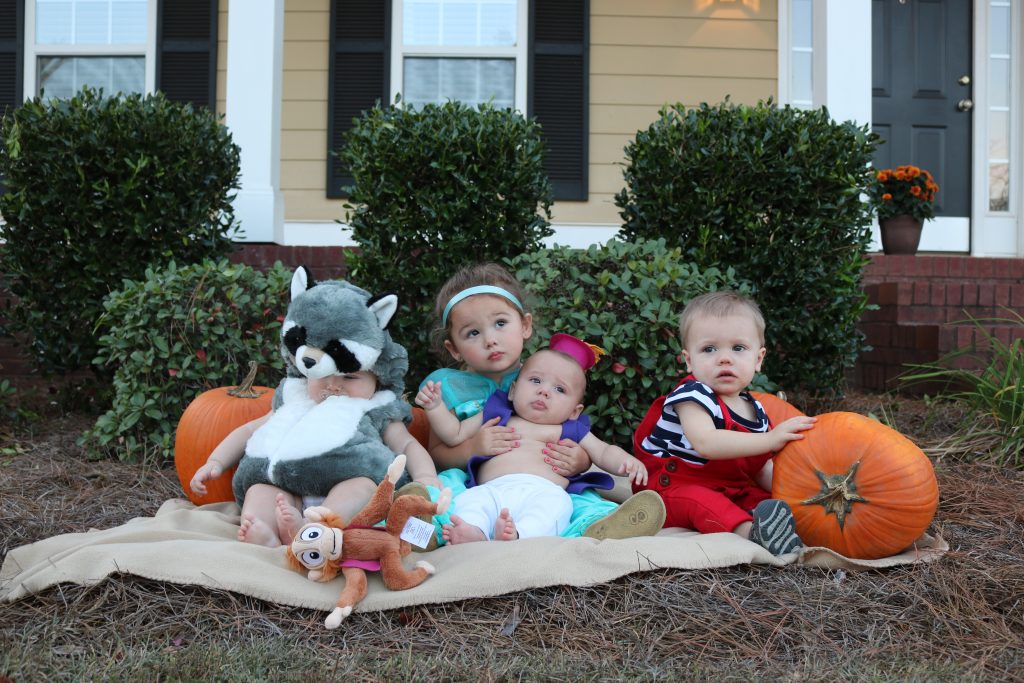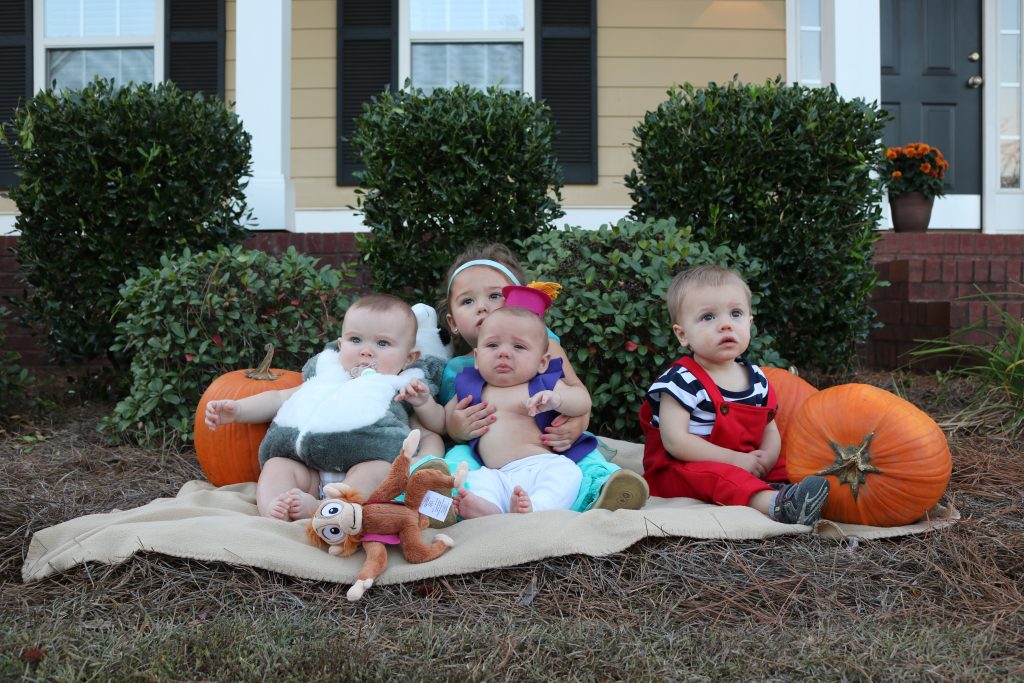 Powell, the raccoon; Princess Jasmine and Aladdin; and Ty, Dennis the Menace.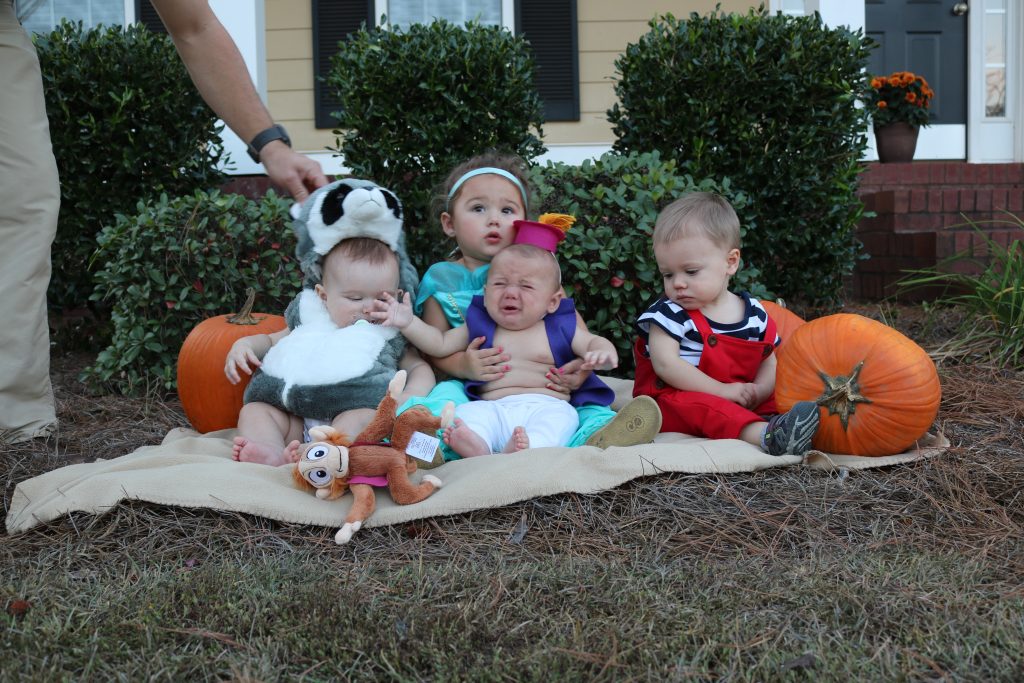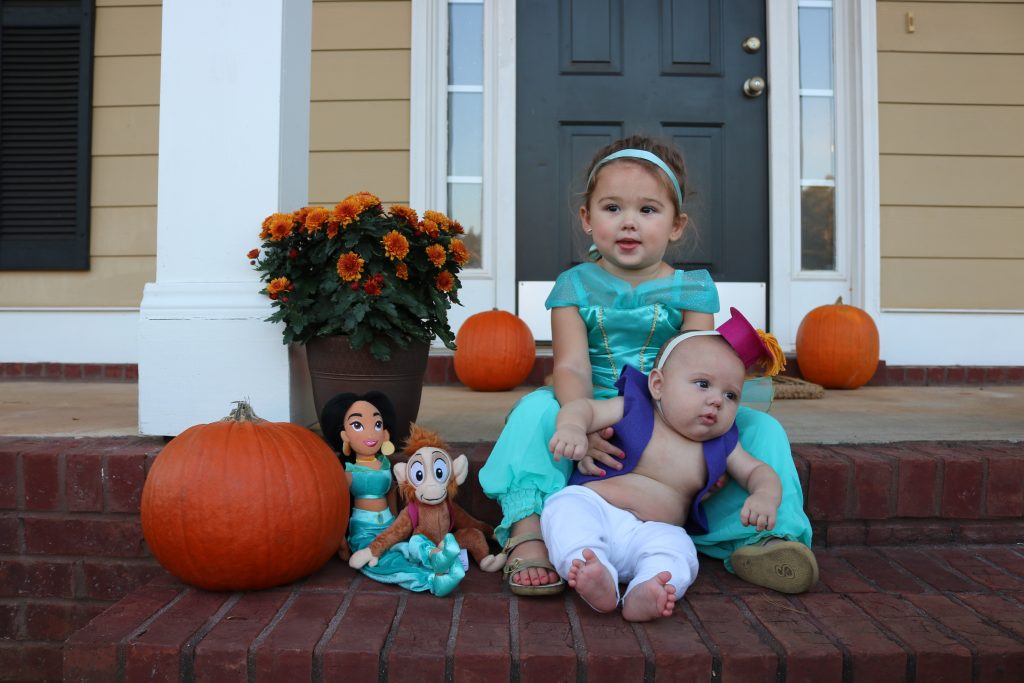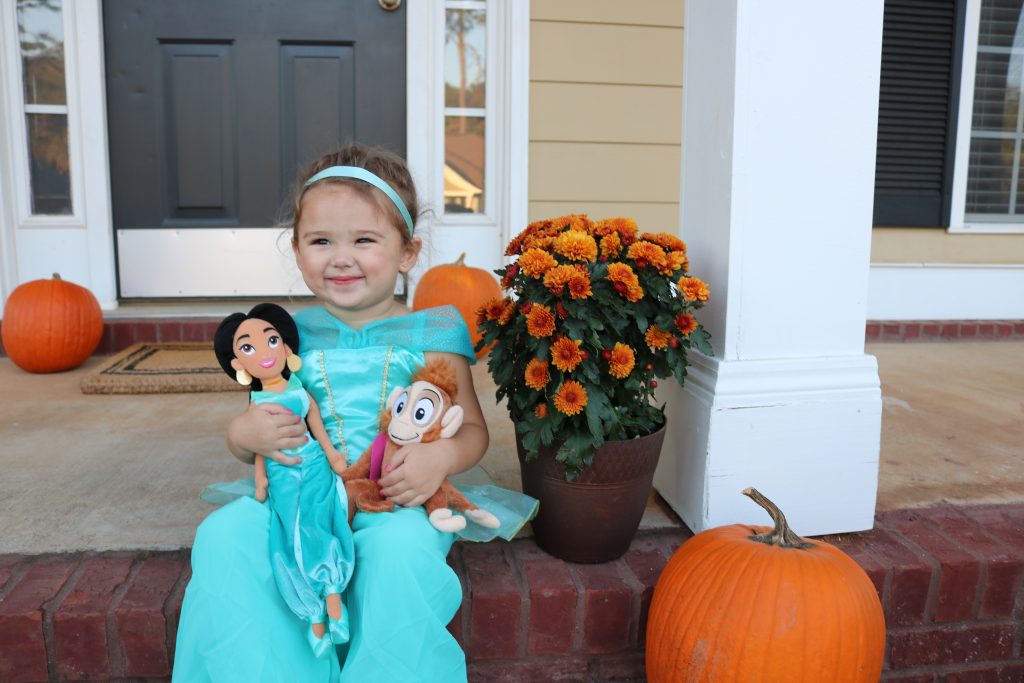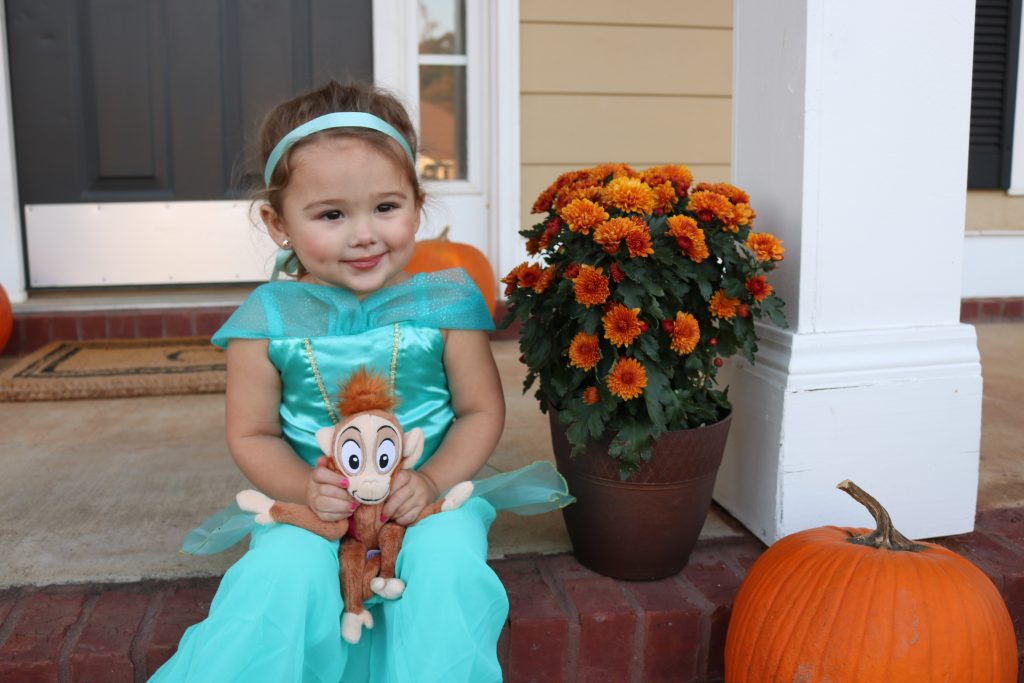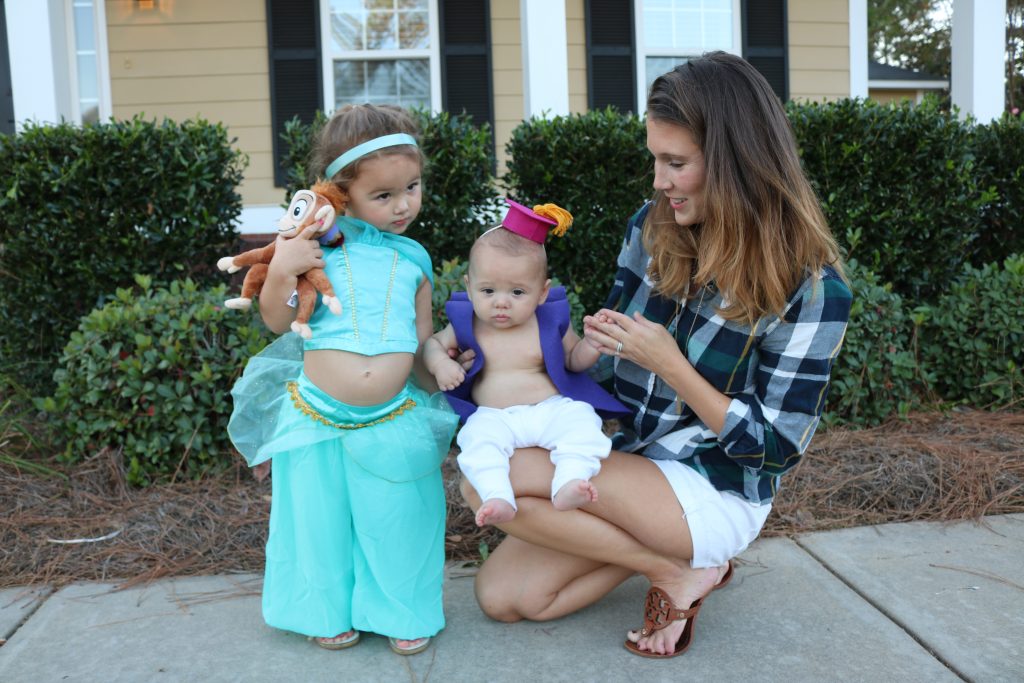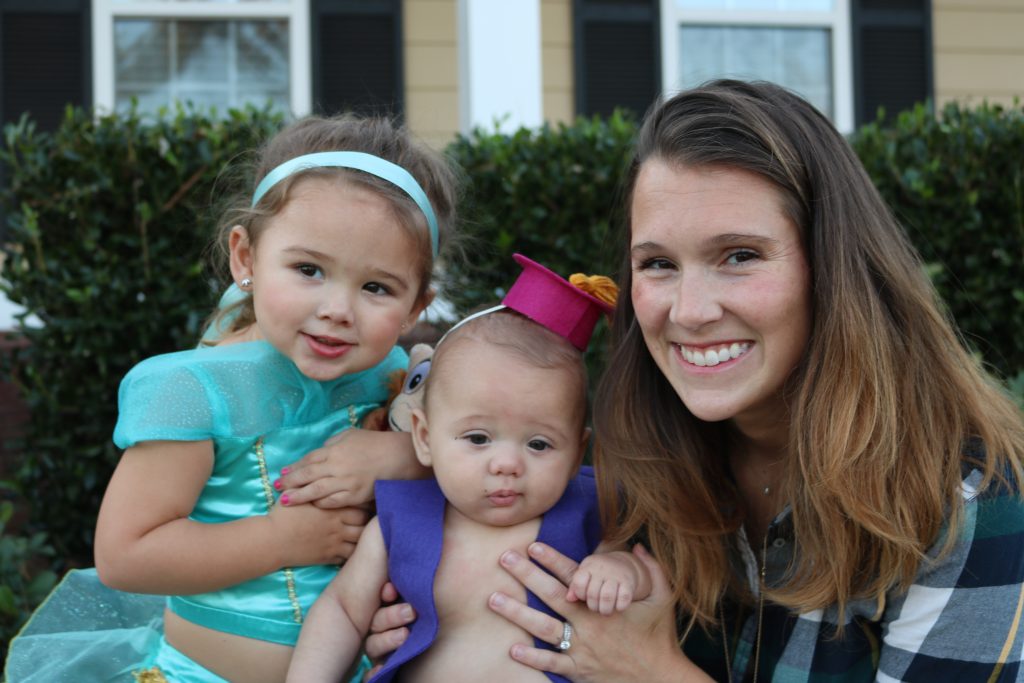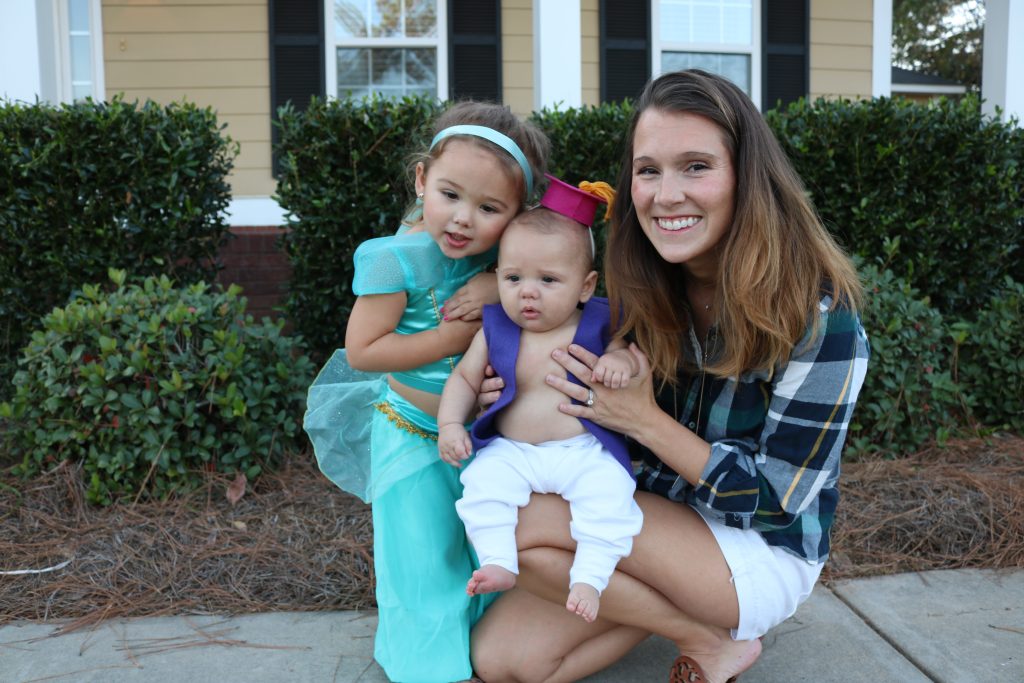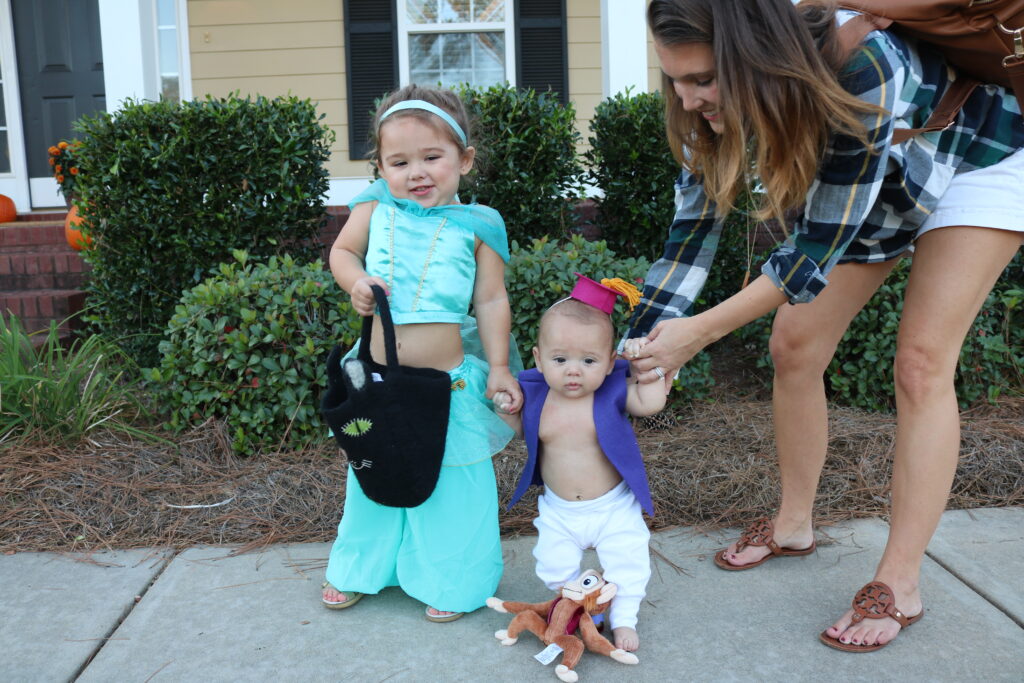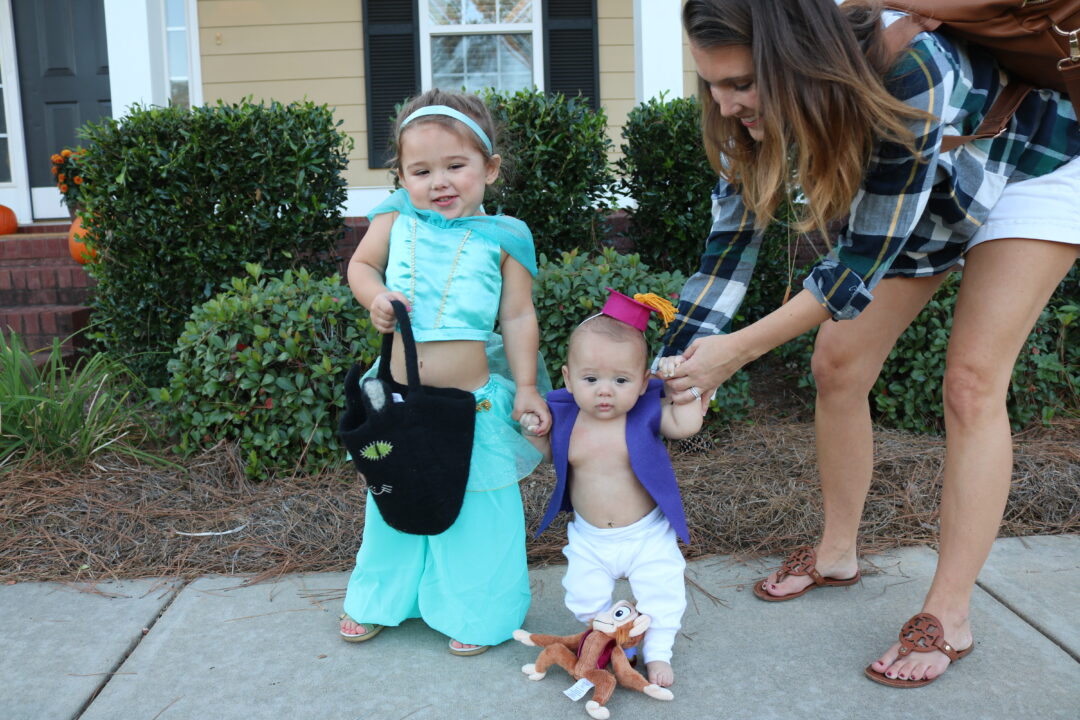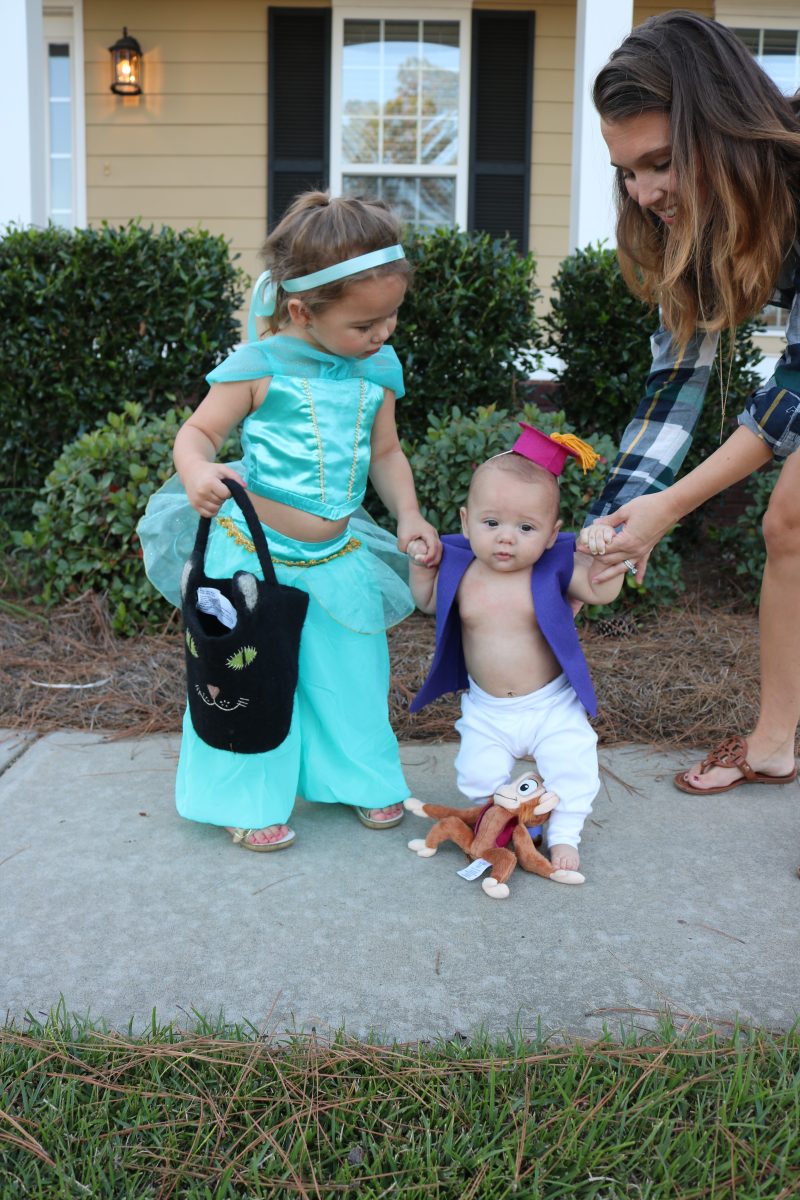 (Joy Belle's costume and Pottery Barn treat bag; Britt's pants
)
While posting these photos, I realized I allowed both of my babies bellies to be fully exposed. Whoops!
And I may be bias, but I believe my little Aladdin and Princess Jasmine wore it better these celeb babies.