In two months, this boy has stolen our hearts. If only I could slow down time! He's sweet, adorable, and my whole world. You can usually find him in my arms, because I hate putting him down. And the truth is, I think he enjoys snuggling with mommy as much as I enjoy snuggling him.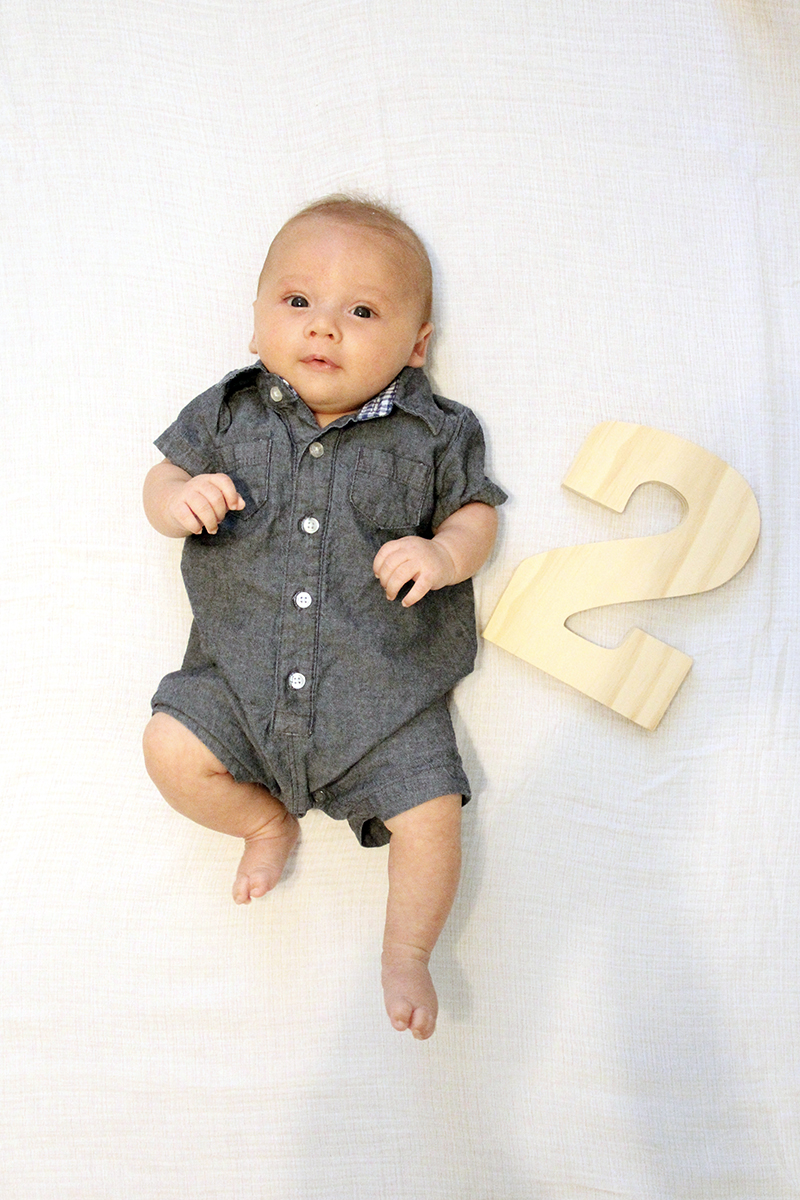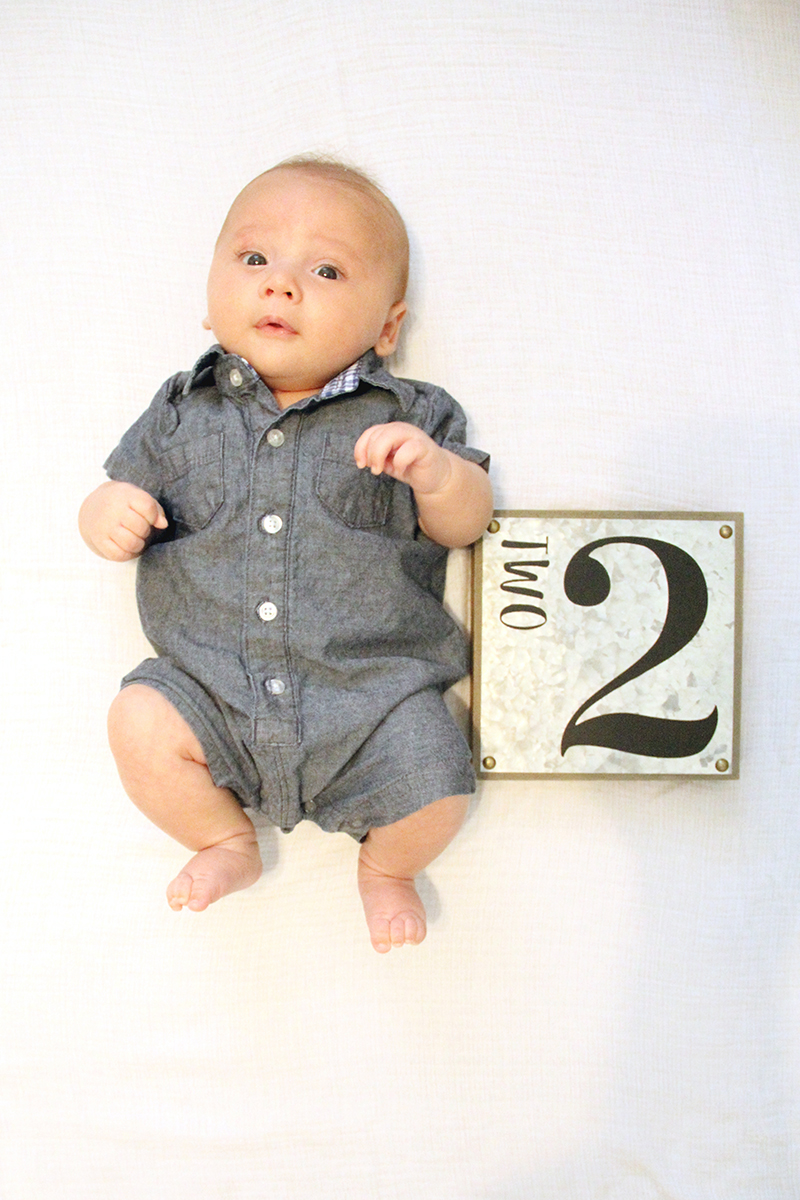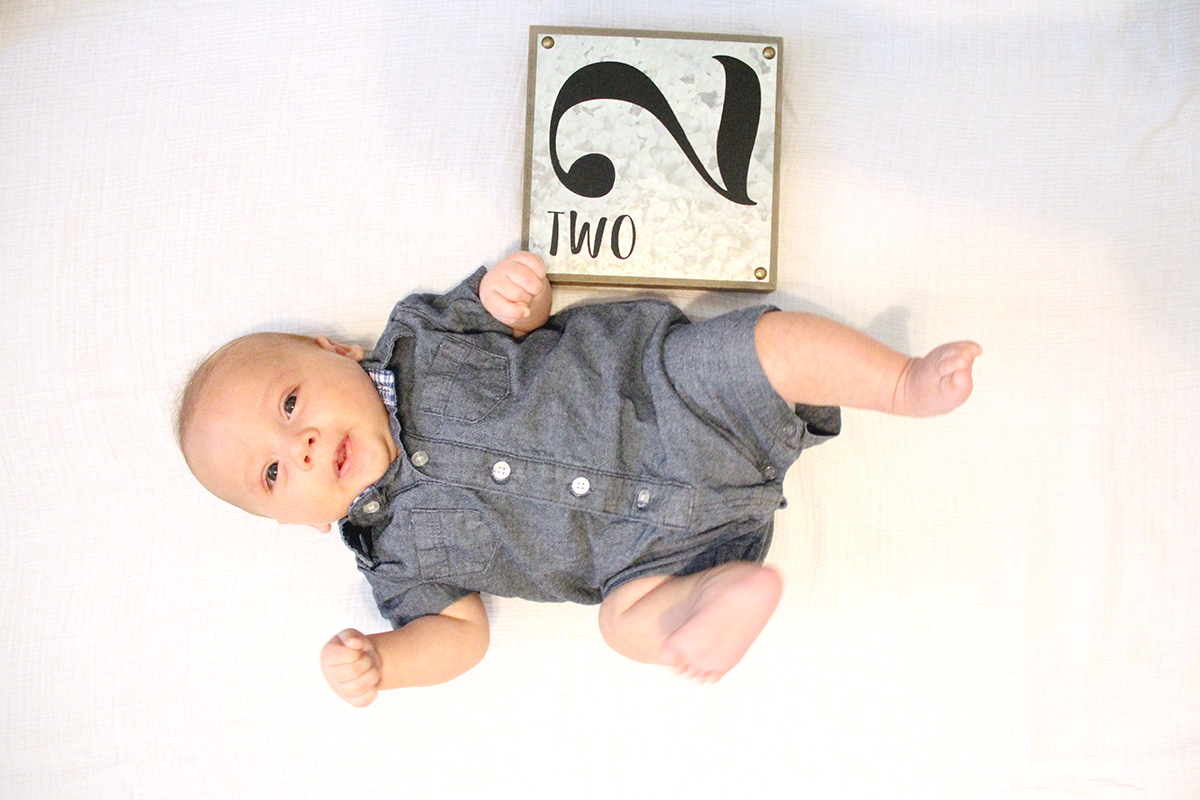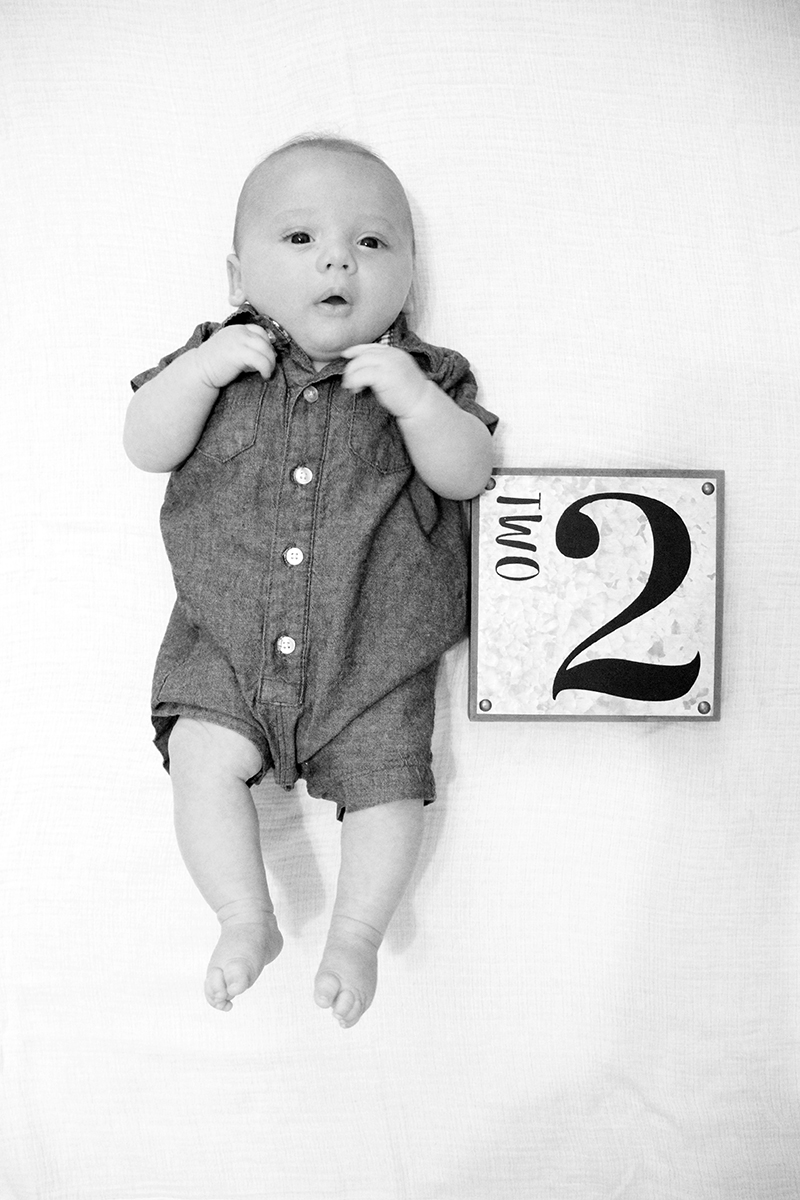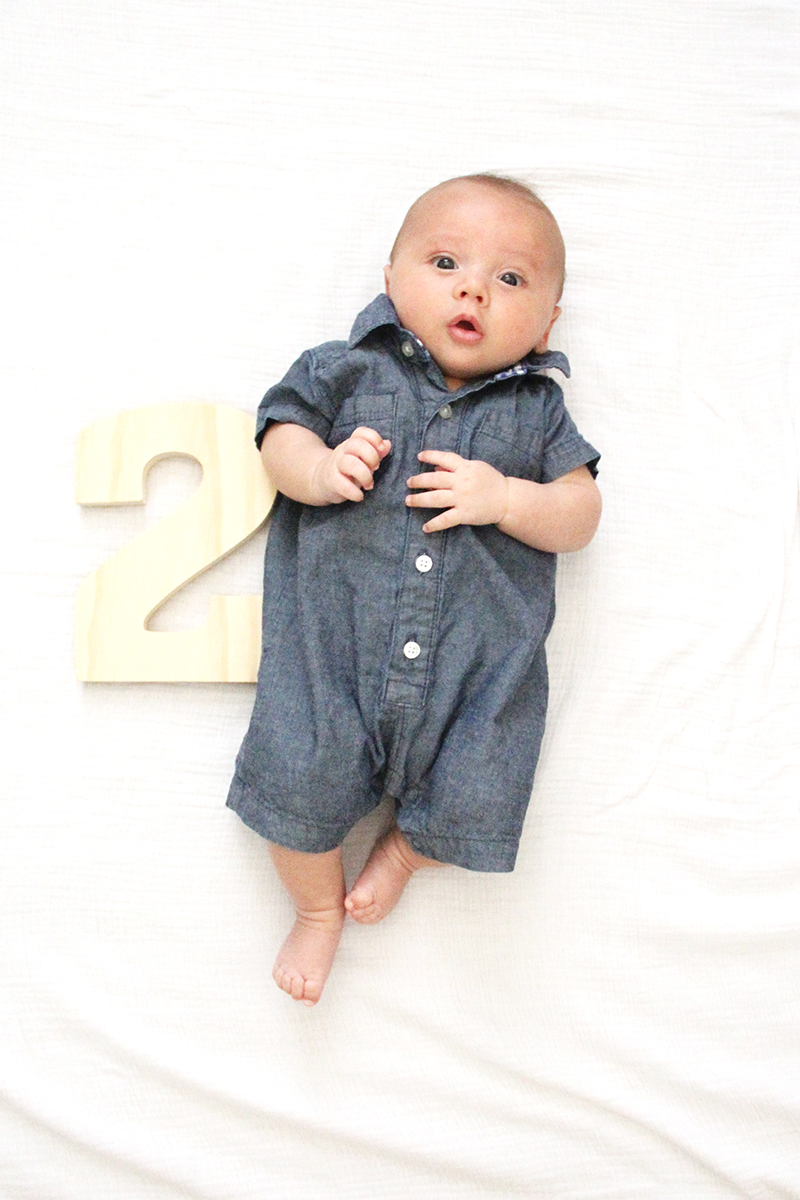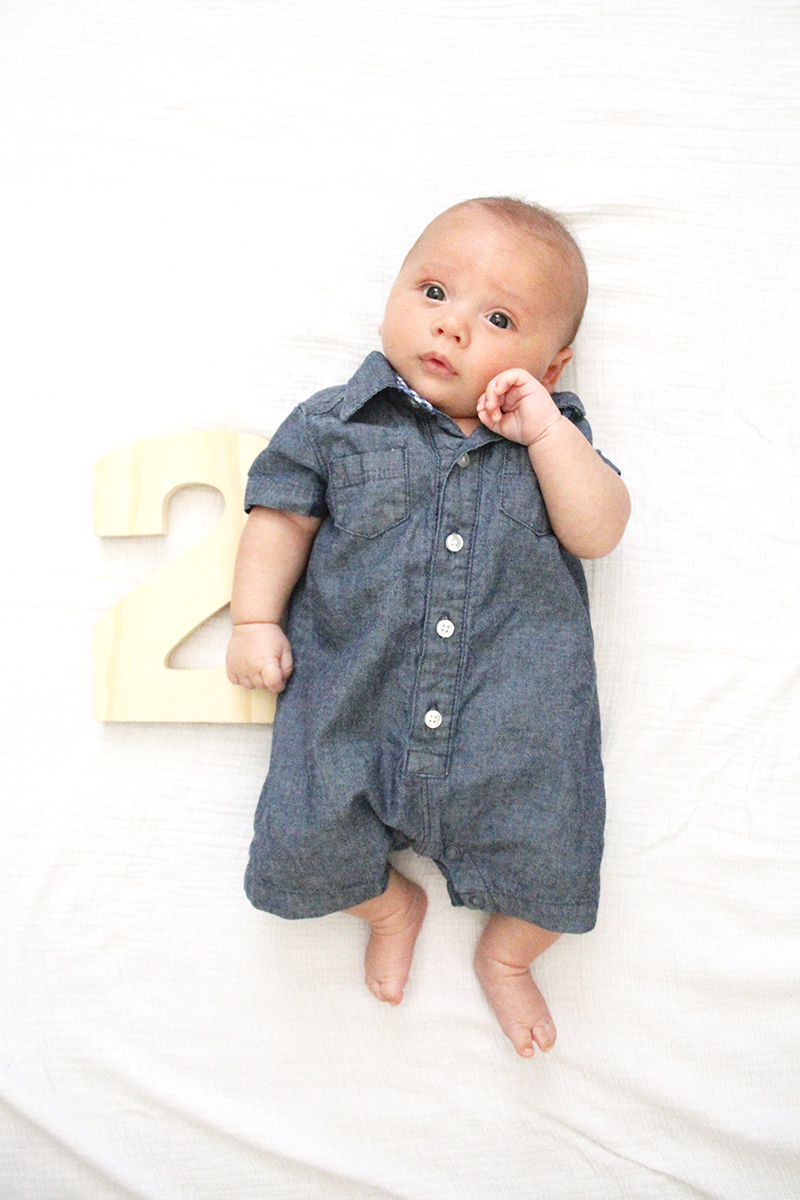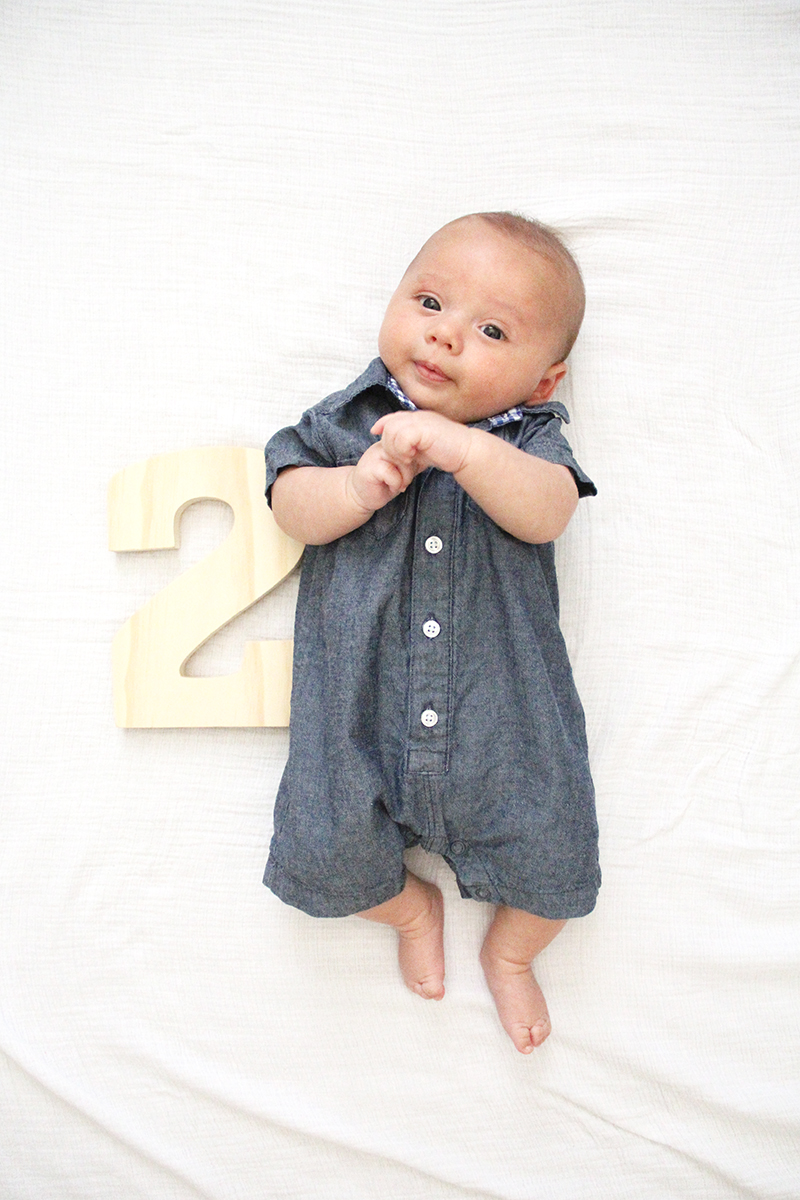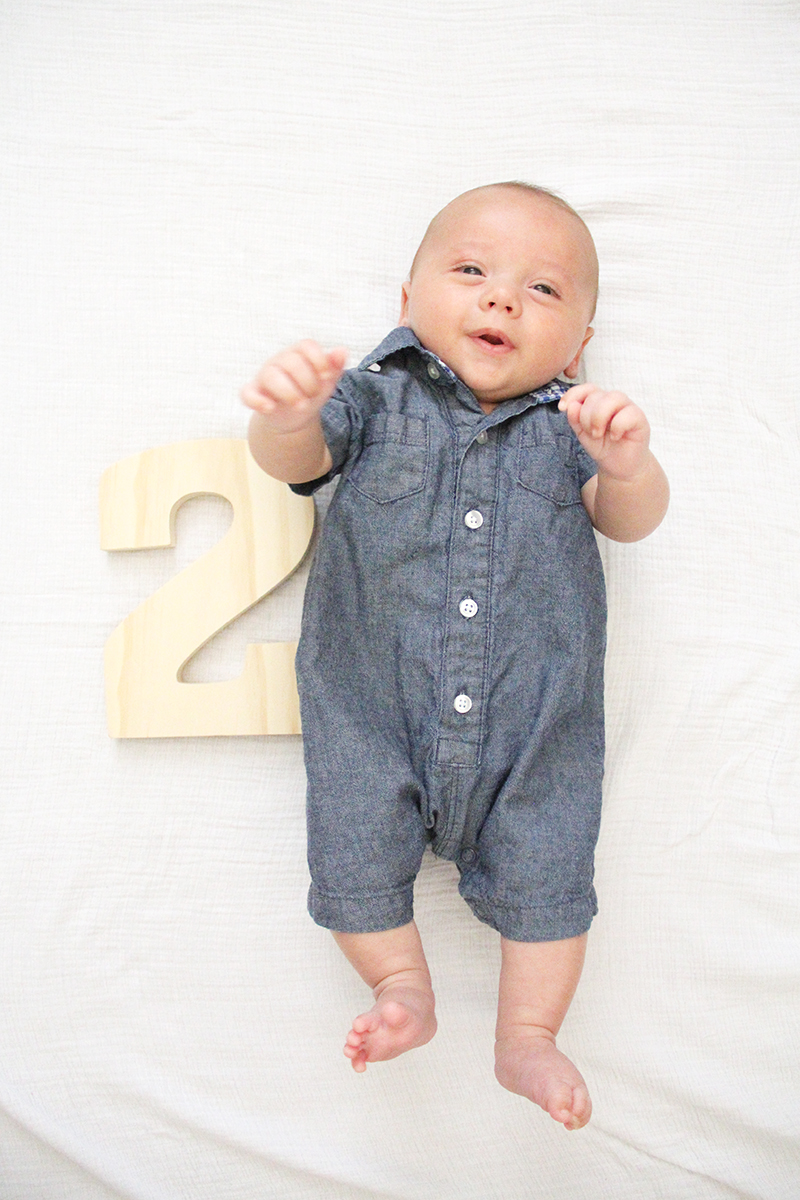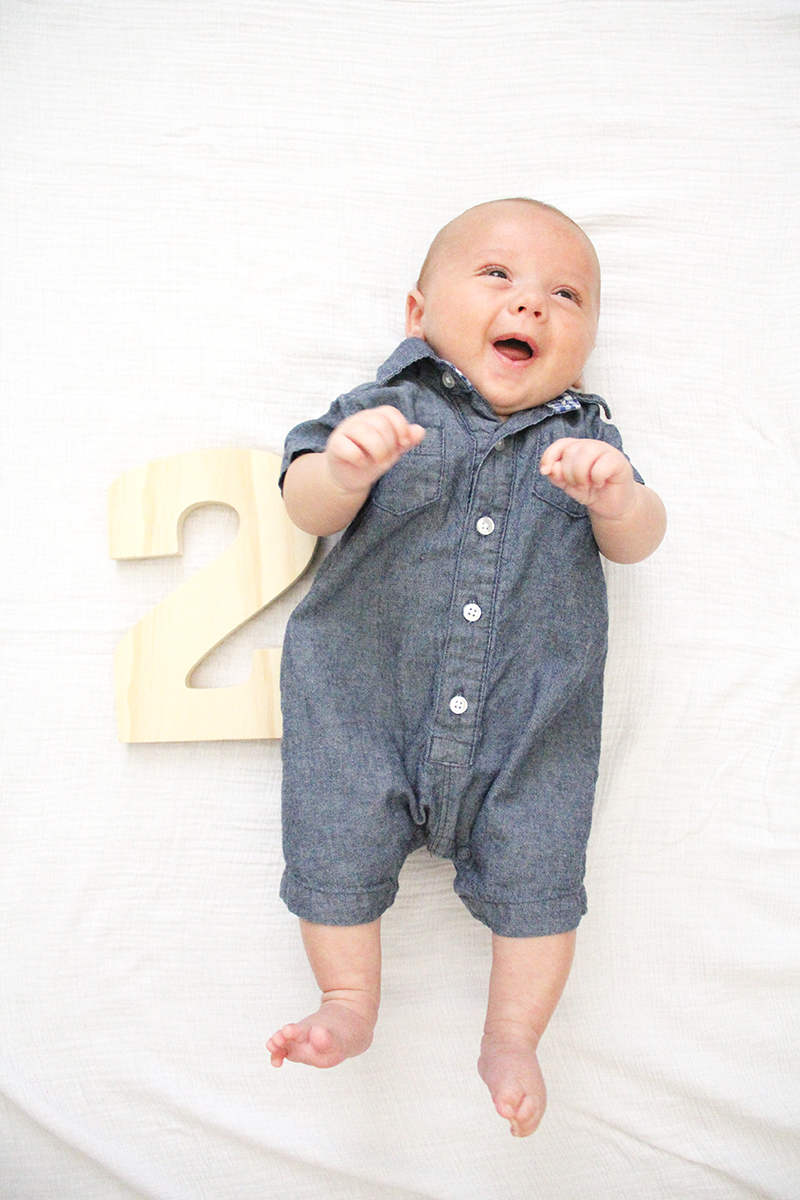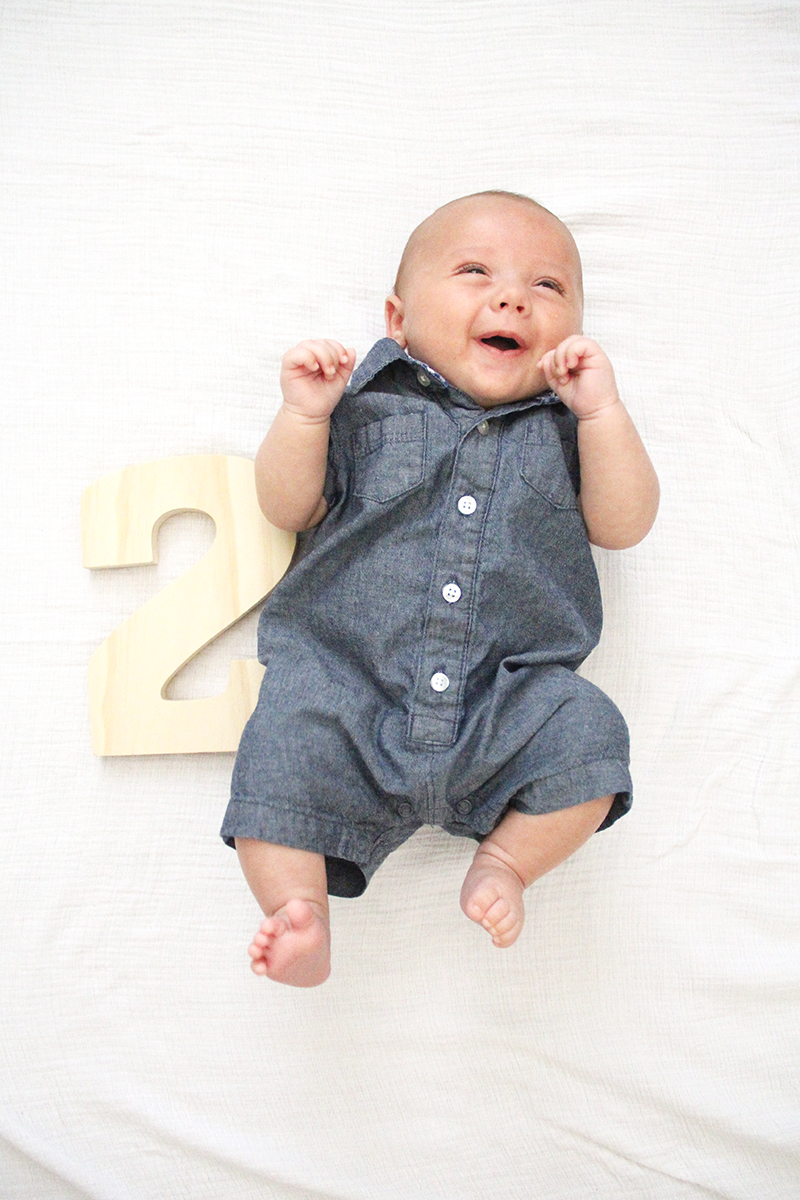 Britt Colby, 2 Month
HOW OLD IS BABY?
2 months, 1 day.
BEST MOMENT(S)?
His smile, gets me every time. And our first vacation as a family of four. We went to Ellijay, Georgia with some friends.
FAVORITE FOOD(S)?
Milk!
SLEEP?
I'm almost afraid to say it, but so far he is a good little sleeper. He usually sleeps 3-4 hours during the night and for a few hour increments during the day. 
ACTIVITY?
Every day he seems to be more active and alert. He's started cooing and smiling more often. He's definitely discovered his hands and loves to suck on his fists.
MOOD(S)?
He's happy, happy, happy. The only change of mood comes when he's hungry or really sleepy.
GROWTH?
He's 13 pounds 2 ounces and wears 0-3 month clothing. He's been styling newborn sizes until last week!
FAVORITE TOY(S)?
He still hasn't really discovered any toys yet, but I'm enjoying reading to him and trying to get him to hold a rattle from his Aunt Beffy.
WHAT IS BABY'S FAVORITE THING TO DO WITH MOMMY?
He loves to eat with mommy. But… he also loves to hear my voice. I enjoy reading, talking, and singing to him. It usually gets a smile out of him. He's also a fan of mommy's snuggles and tickles.
WHAT IS BABY'S FAVORITE THING TO DO WITH DADDY?
Any time with Daddy makes little man happy, but particularly walks outside.
LIKES?
He likes to eat! He enjoys bathtime and getting his diaper changed. He really likes to lay and look around on his changing table. He loves to be outside, swaddled, and clean. He enjoys hearing mommy's voice and recently, his own!
DISLIKES?
He's not a fan of a gassy tummy, being cold, or waiting on milk.
IS BABY DOING ANYTHING NEW?
Cooing. I can't get enough of it! It's the sweetest sound. He also is sucking on his hands more and more. And overnight, he decided to he likes a pacifier. He's got amazing head control and even practices standing on our legs.
MORE ABOUT BRITT COLBY
His eyes are still blue, with a hint of grey. He's wearing size 1 diapers (still can't fit in his cloth diapers) and size 0-3 month in clothing. He favors his big sister. He's super strong for a 2 month old – standing on our legs and holding his head up on his own! He's already trying to roll over.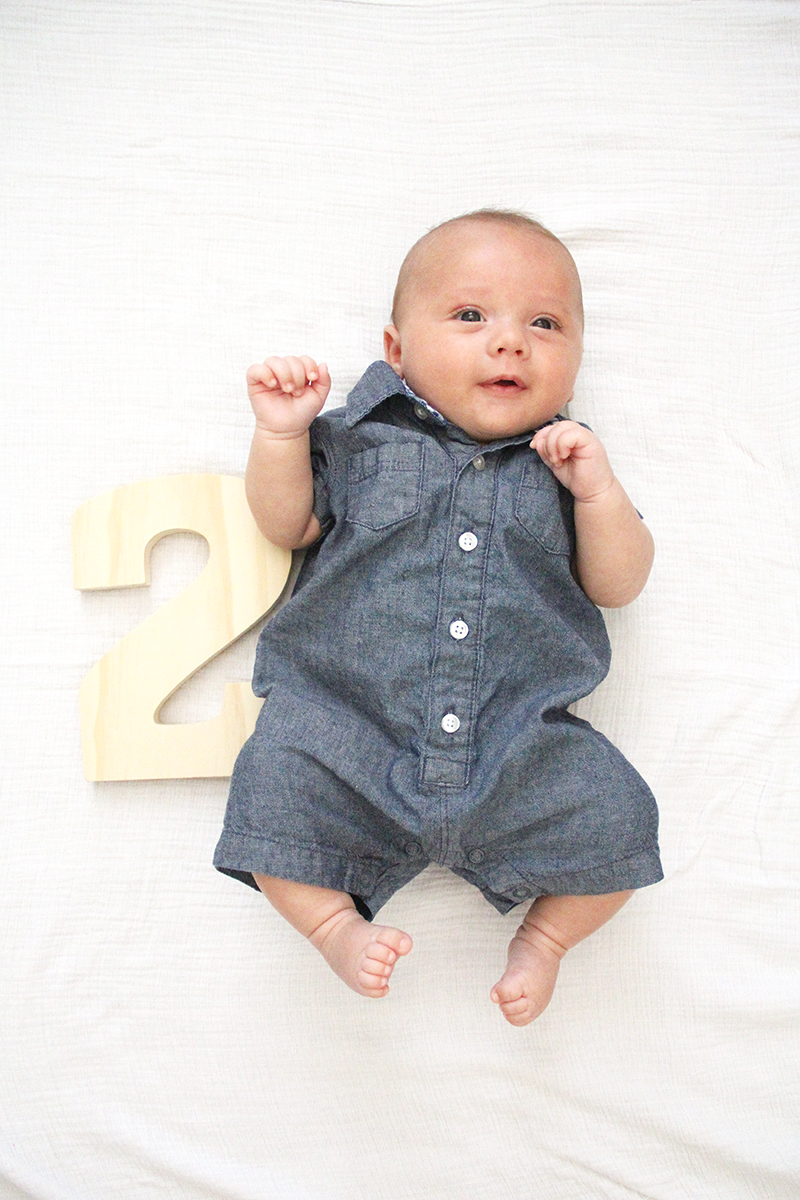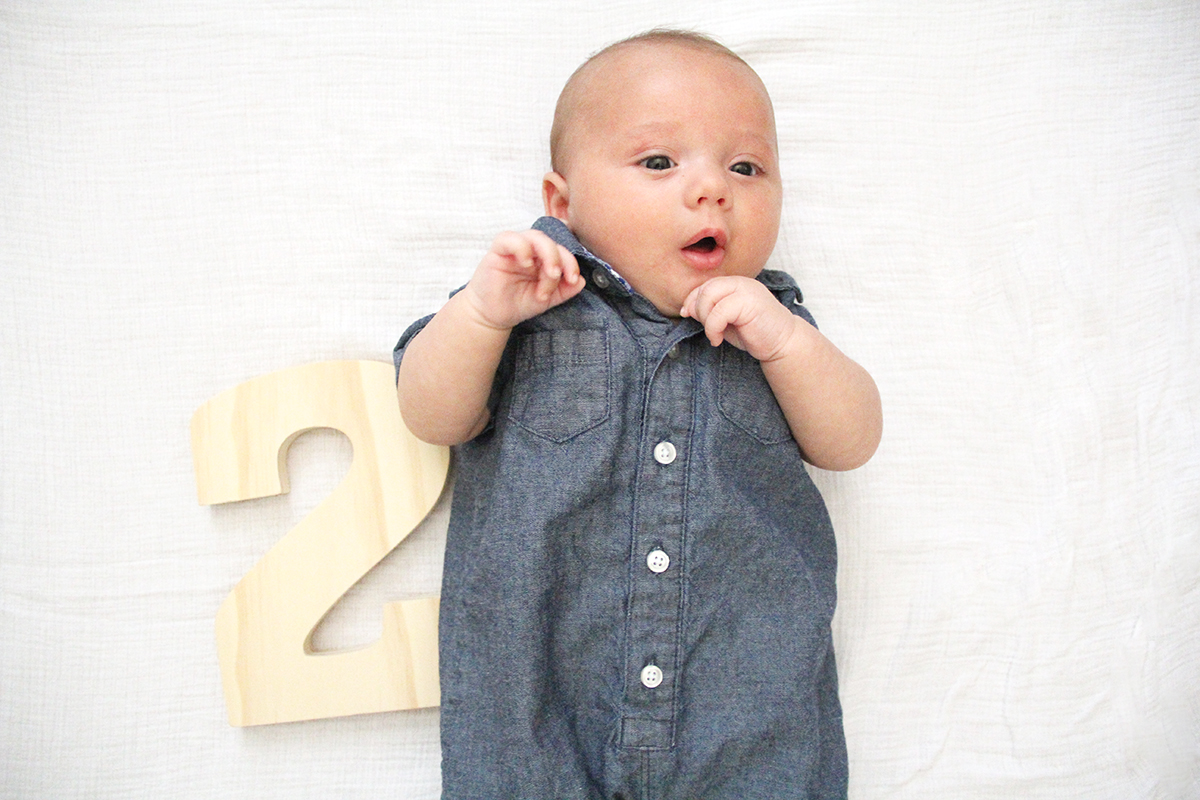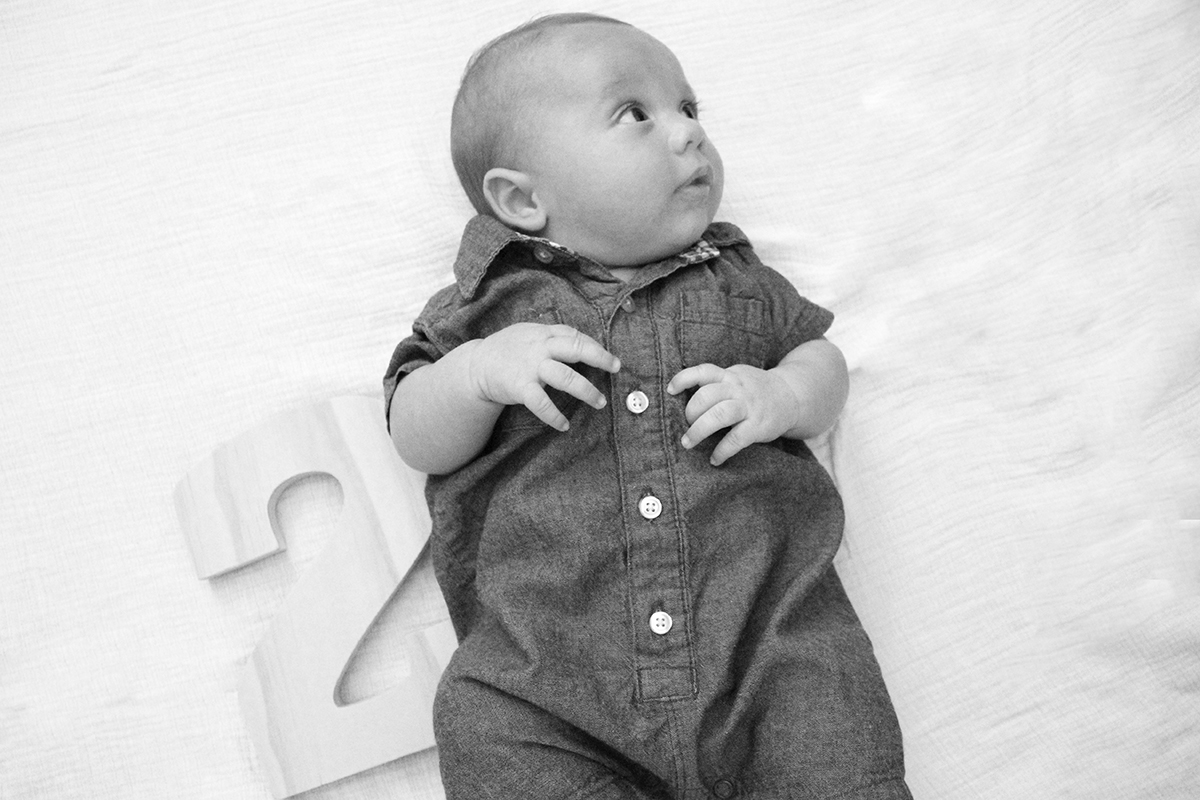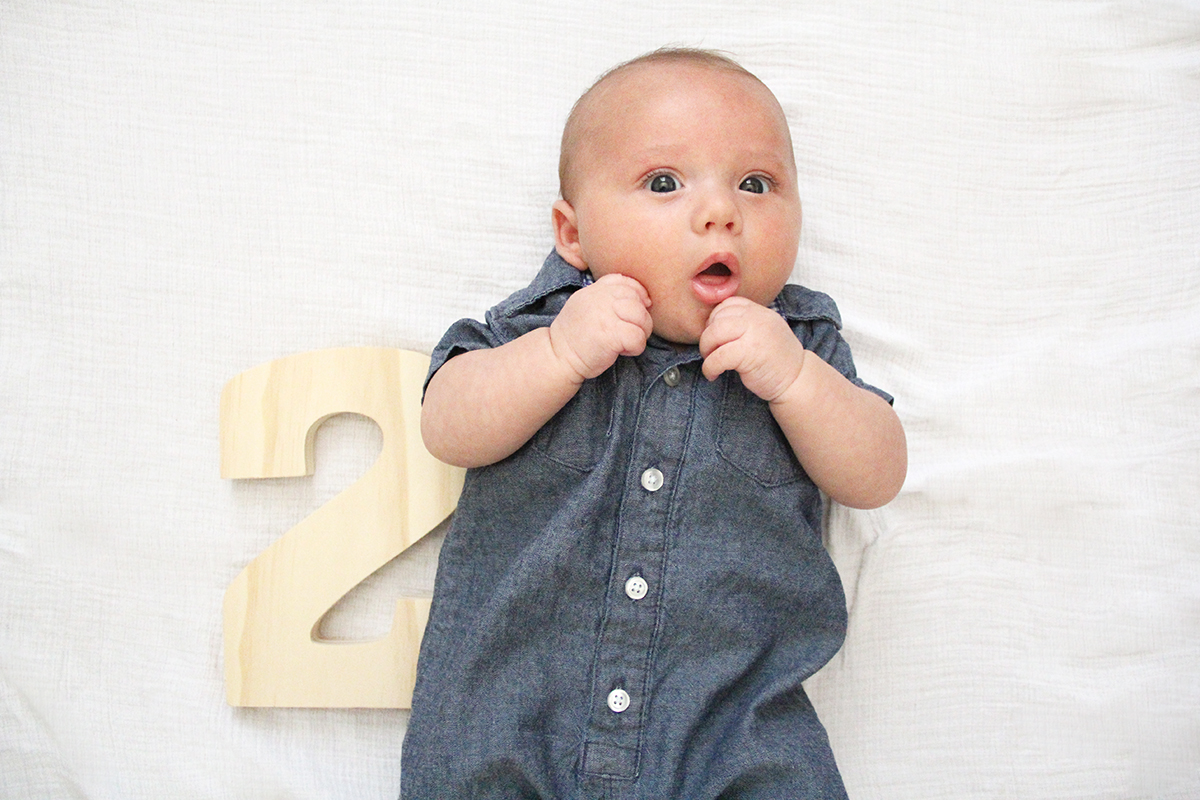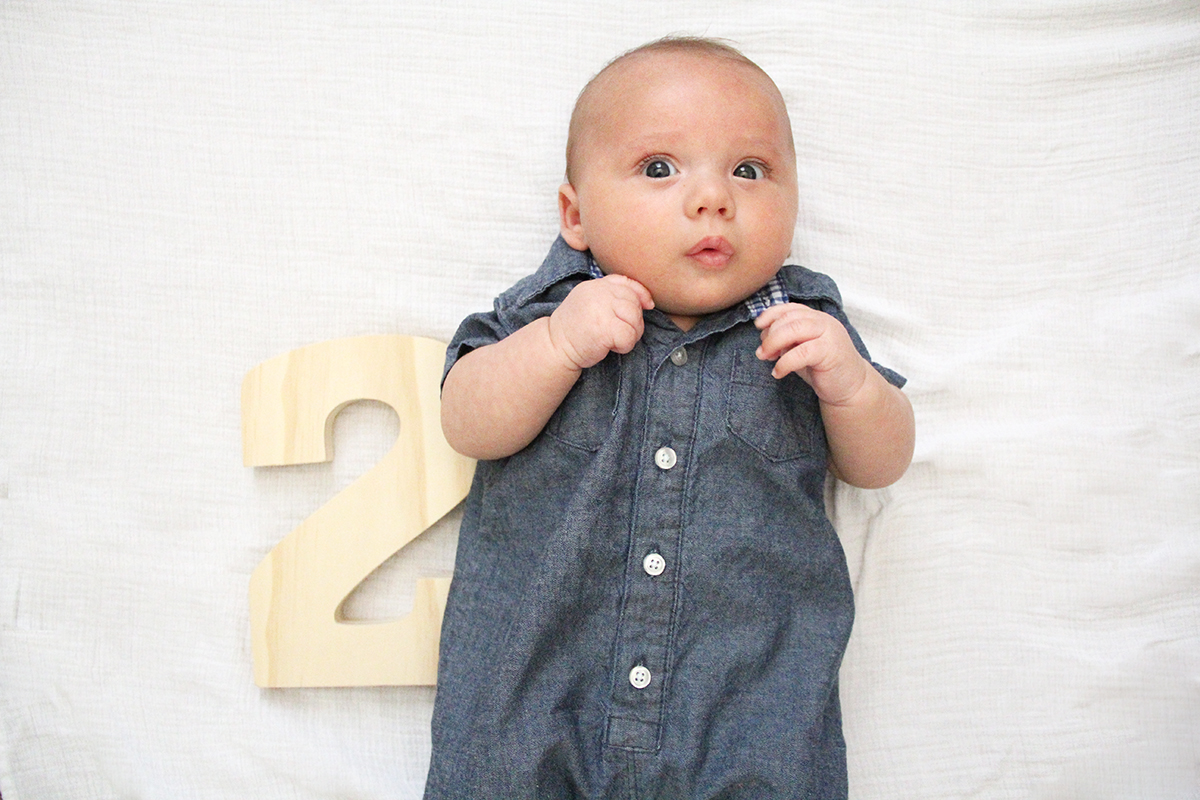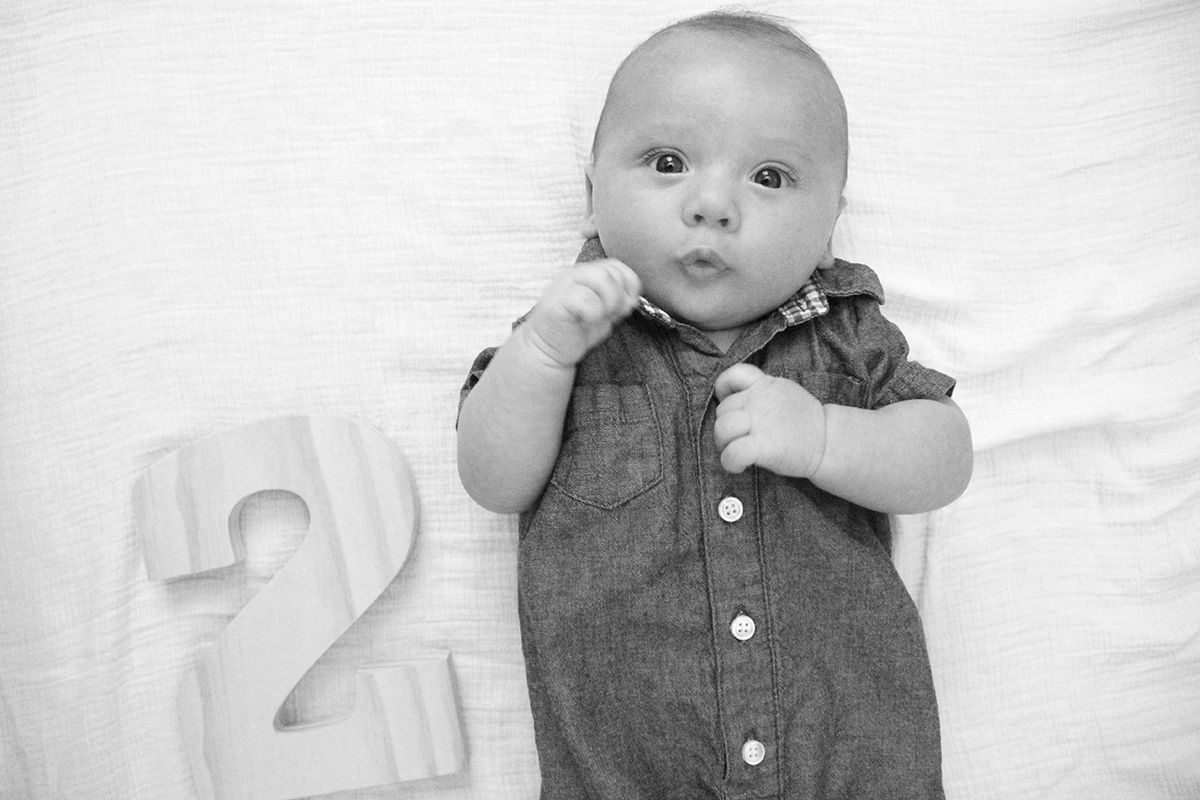 We are so in love with our little man. Every day his personality shines more and more. He's such a blessing to our family. I'm enjoying watching him discover the world.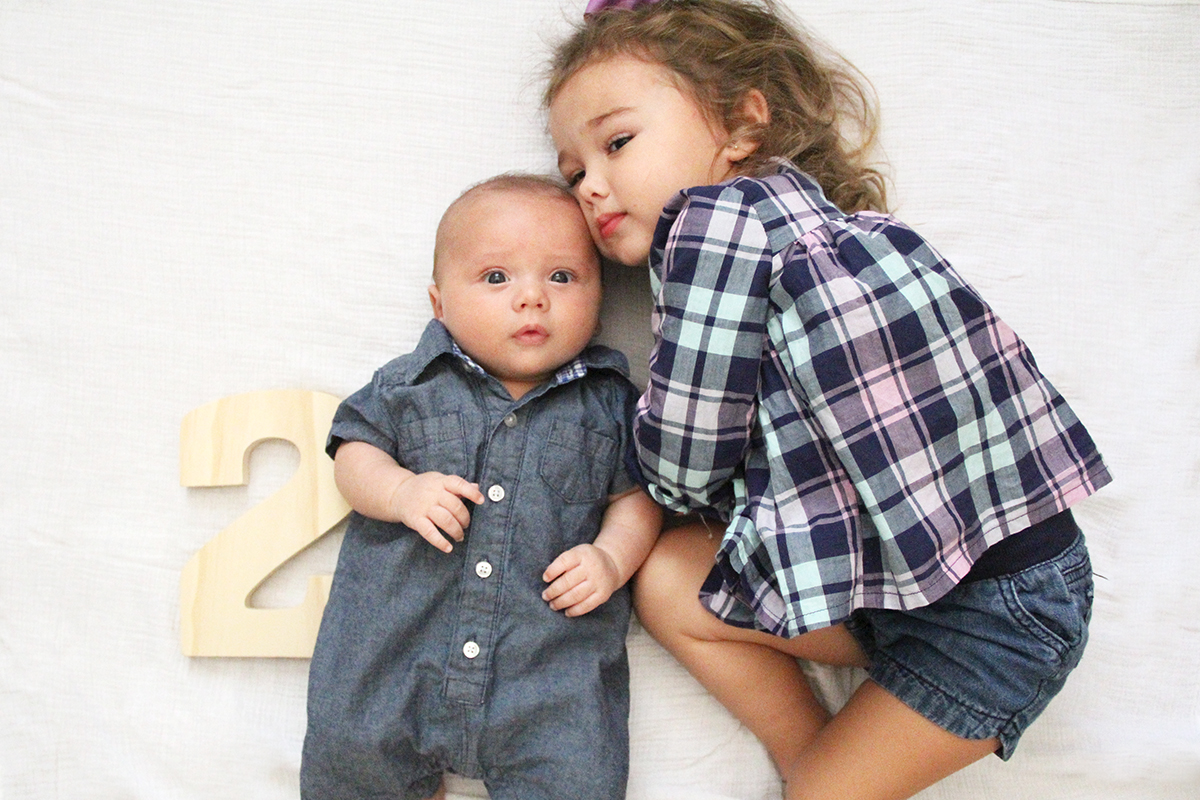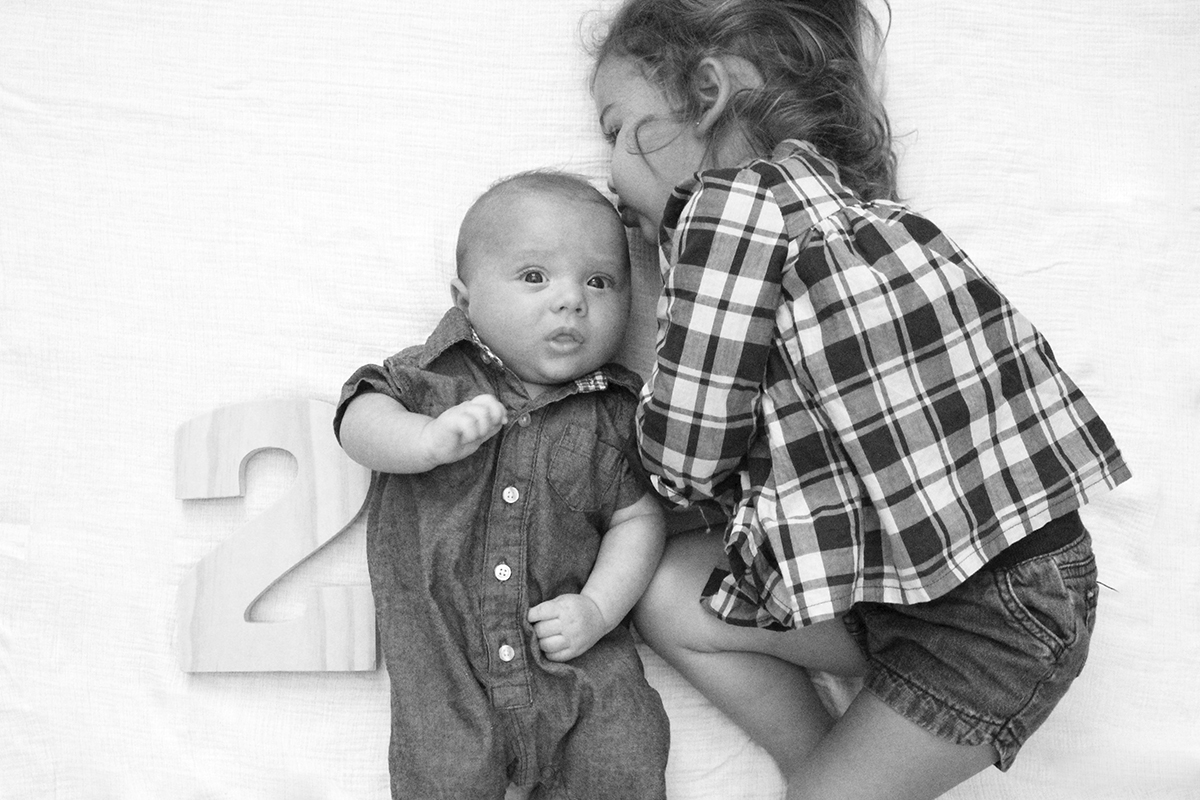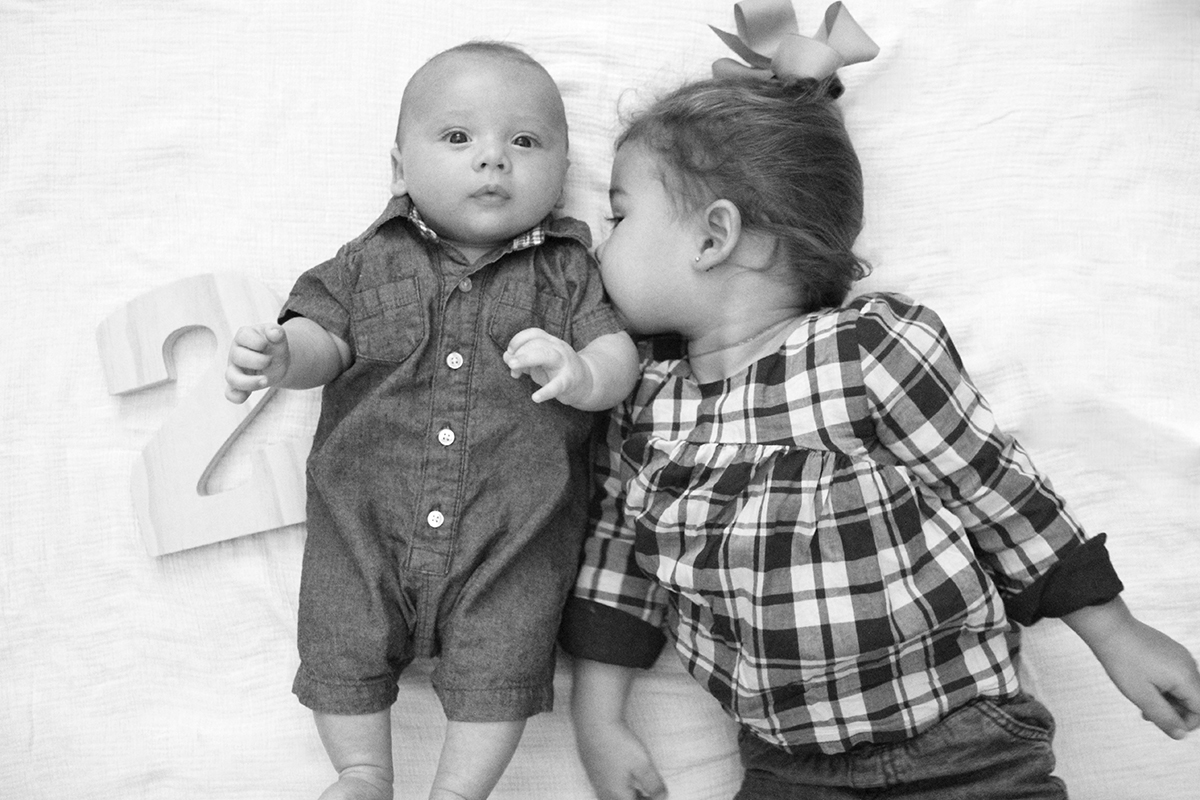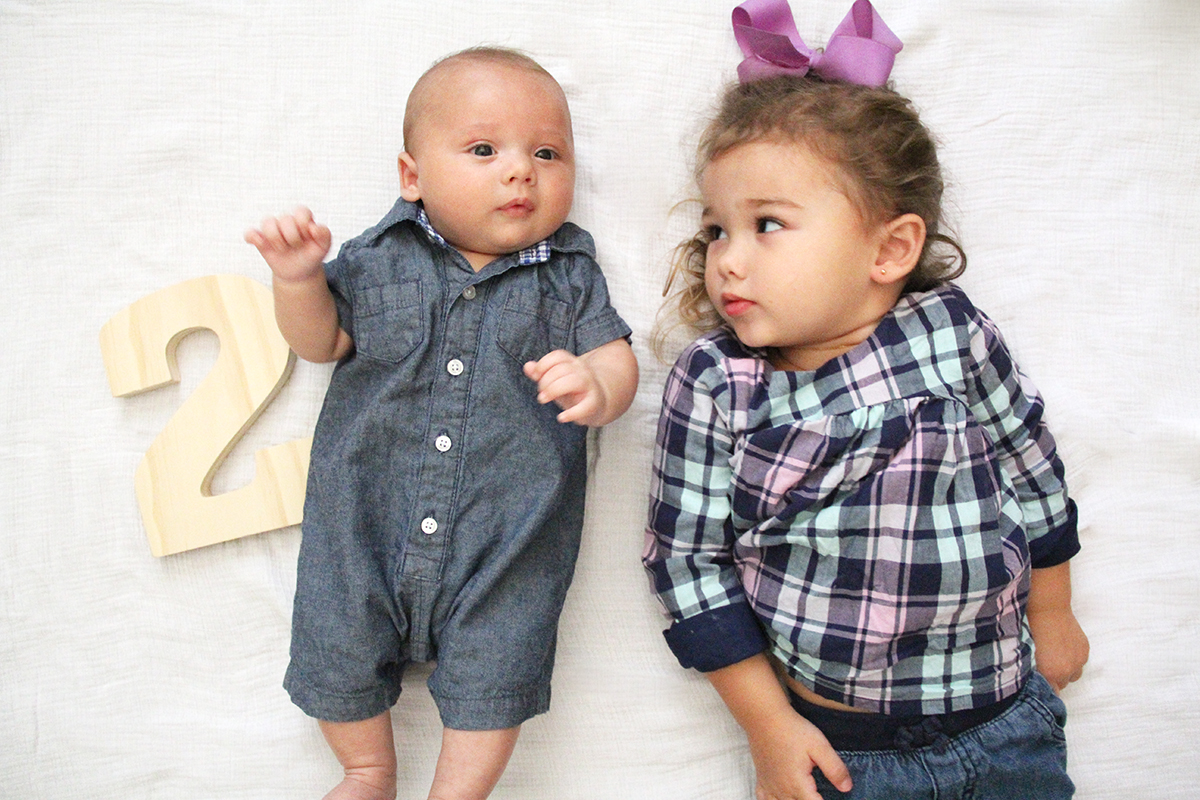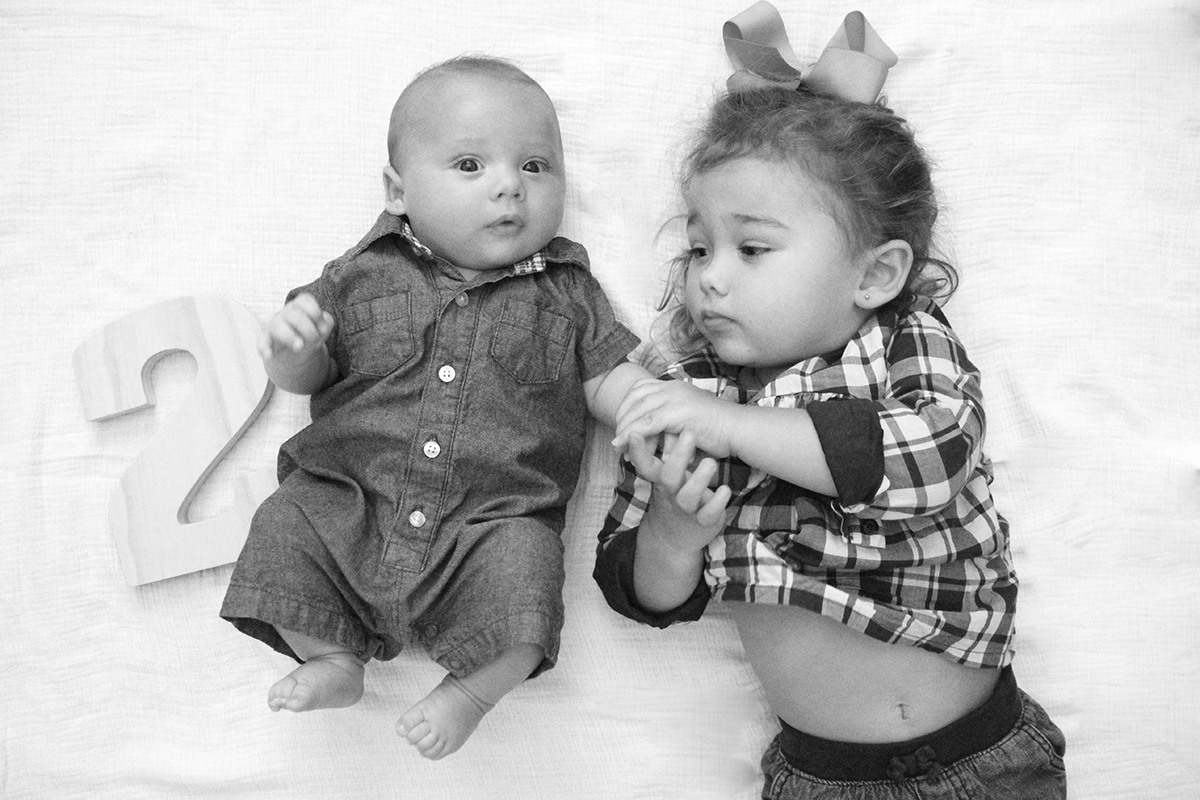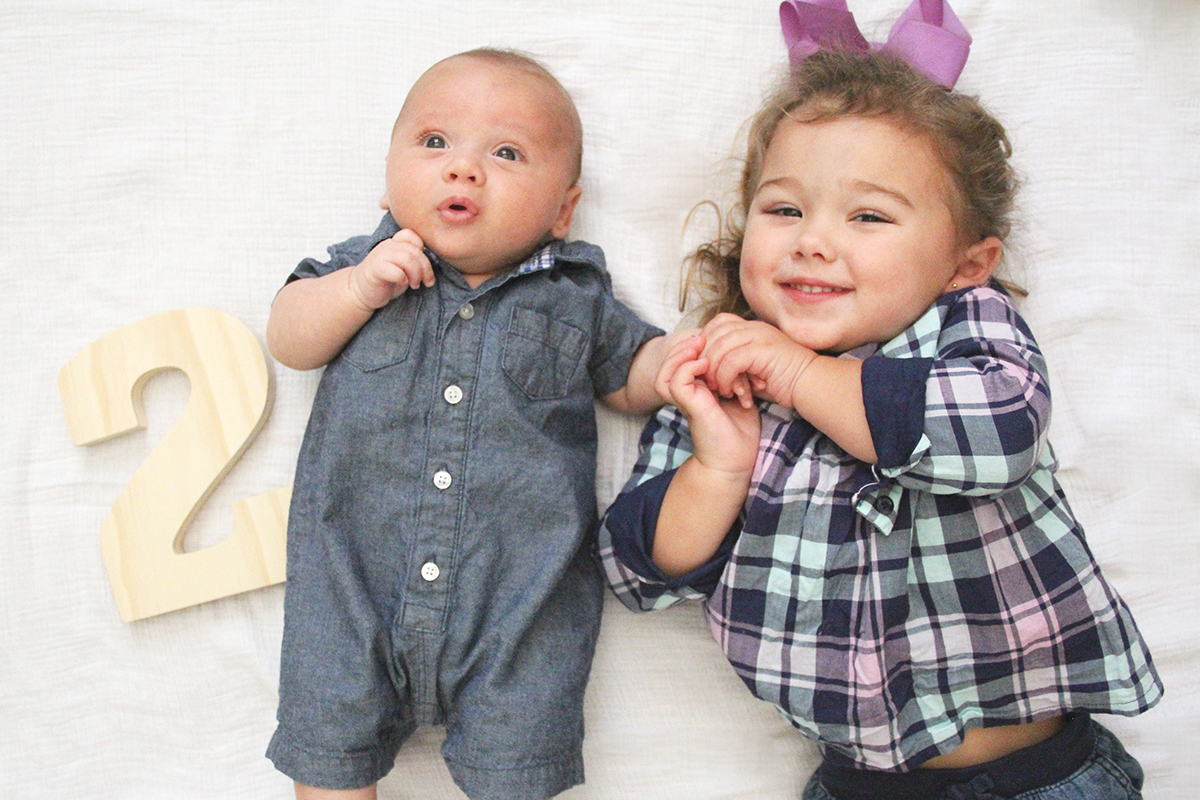 I'm also really enjoying these siblings discovering each other. Watching these two together is one of the sweetest things I've ever witnessed. It's obvious she's smitten with her bro'er. And just this week, she started calling him by name. It's so cute hearing her say, "Britt Colby."
You can view big sister's two month photos here. And Britt Colby's one month photos here.