Britt Colby is a bundle of personality and so handsome in his Christmas pajamas. My mom bought him these adorable jammies before she even knew I was pregnant with him.
I feel like this month's photos captured his growing personality so much. The way he holds his hands is one of those things that melts me. He's really into sucking his thumb and fingers too. It's a phase, I know it – so I'm savoring it.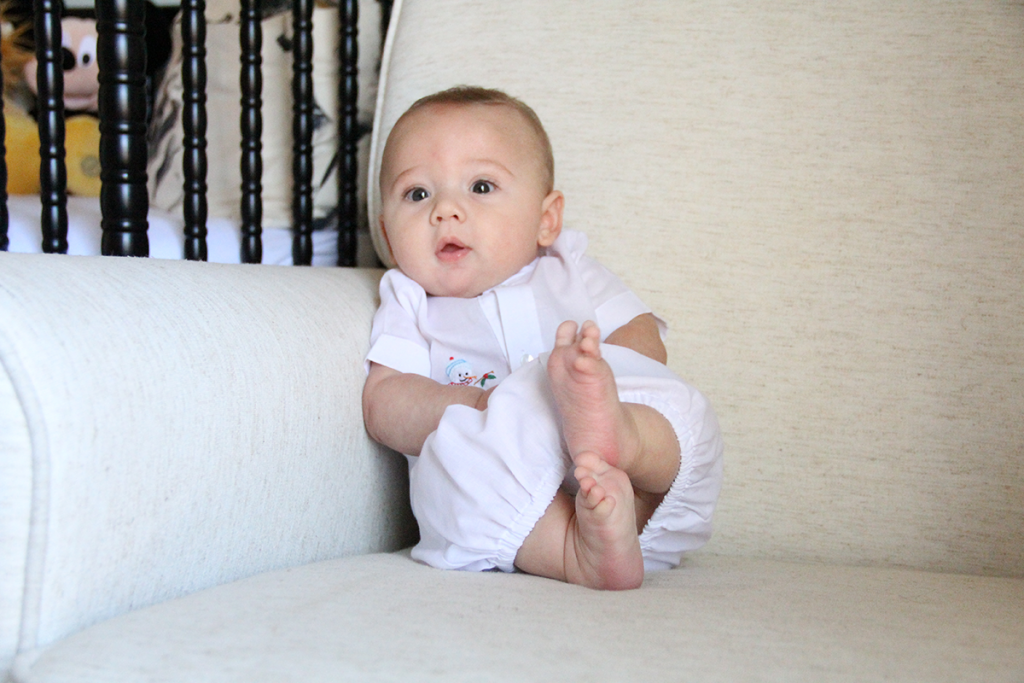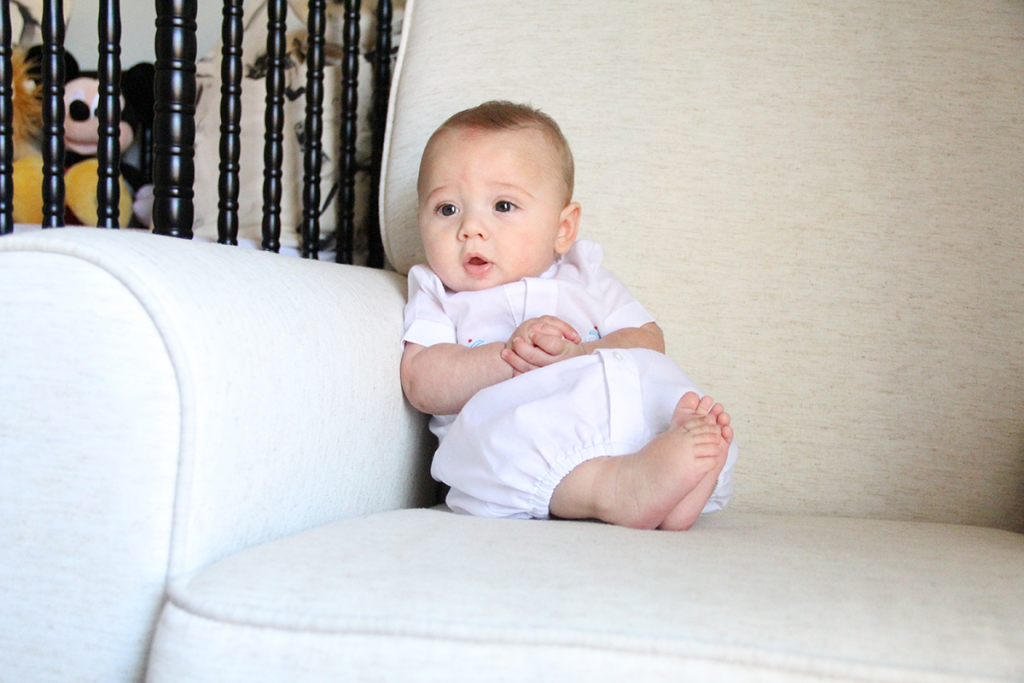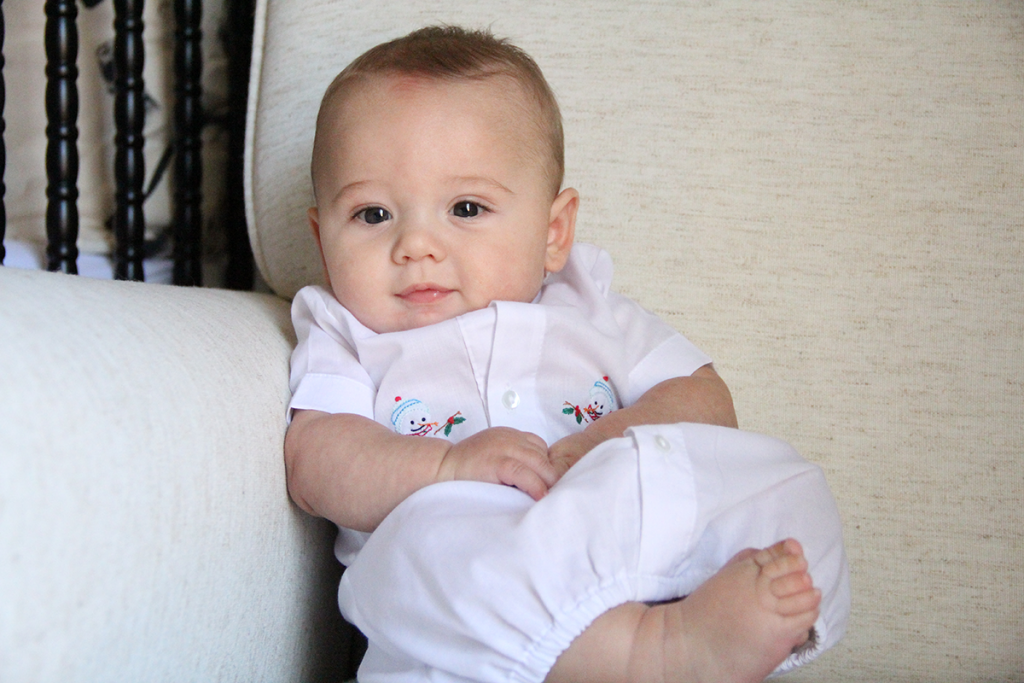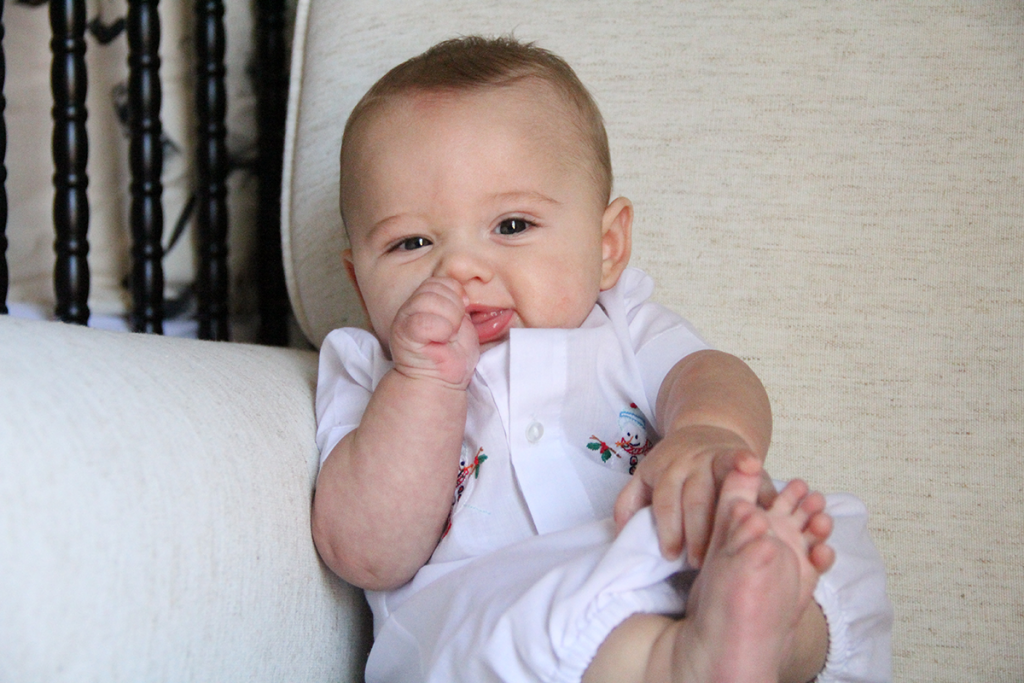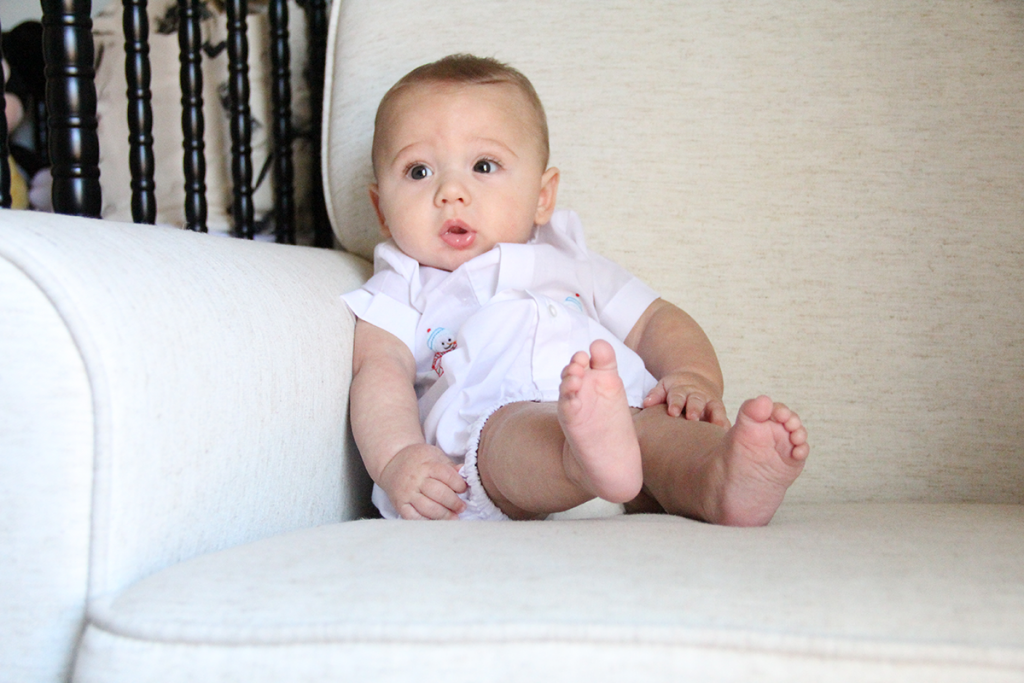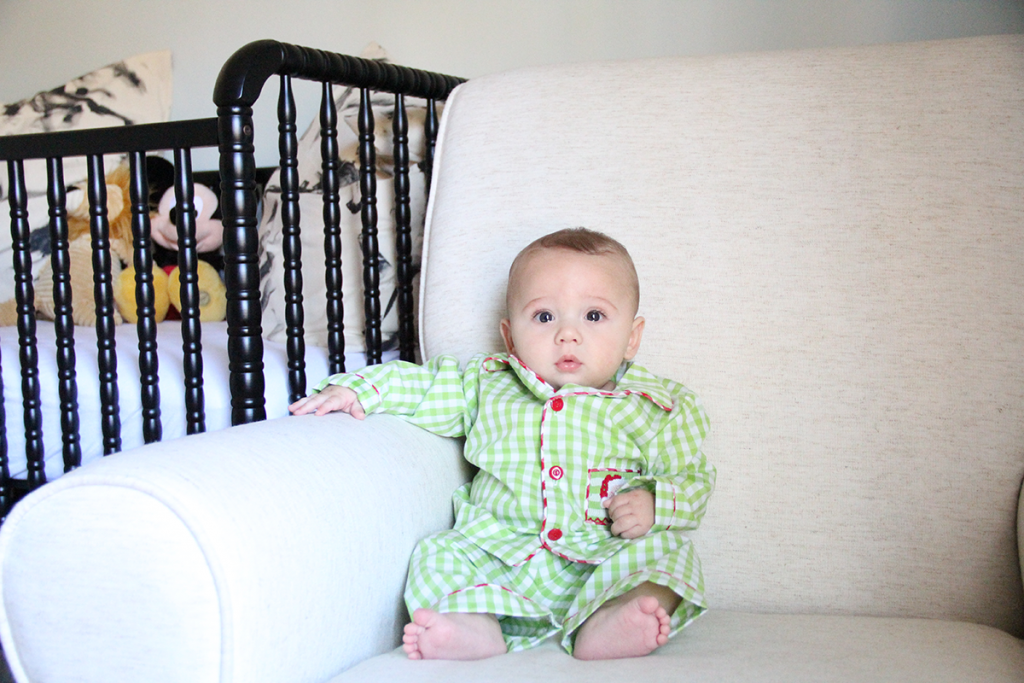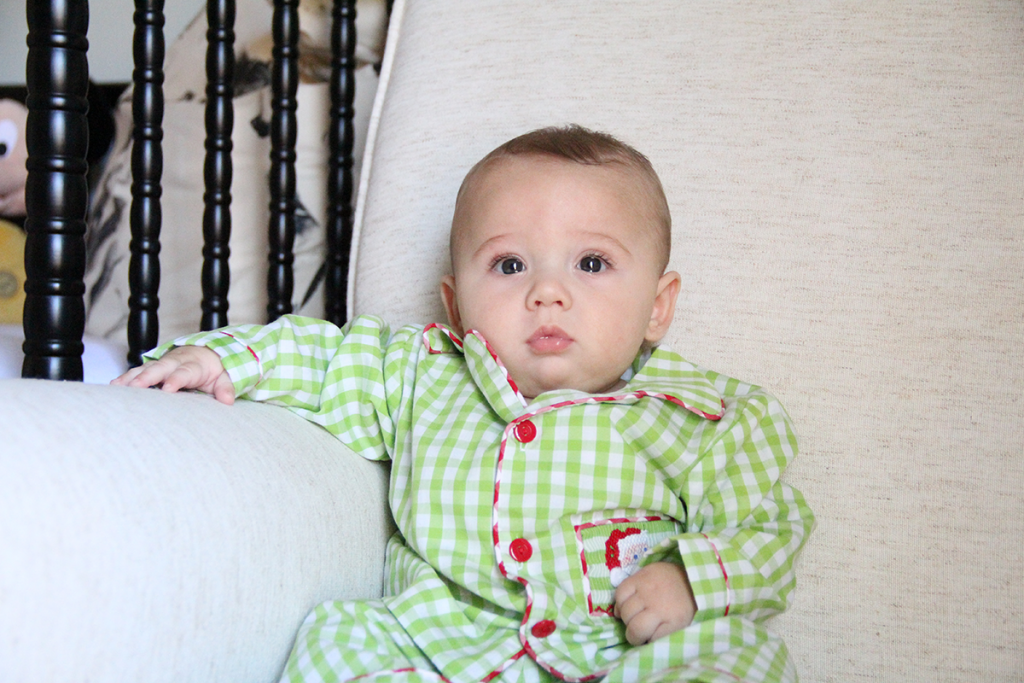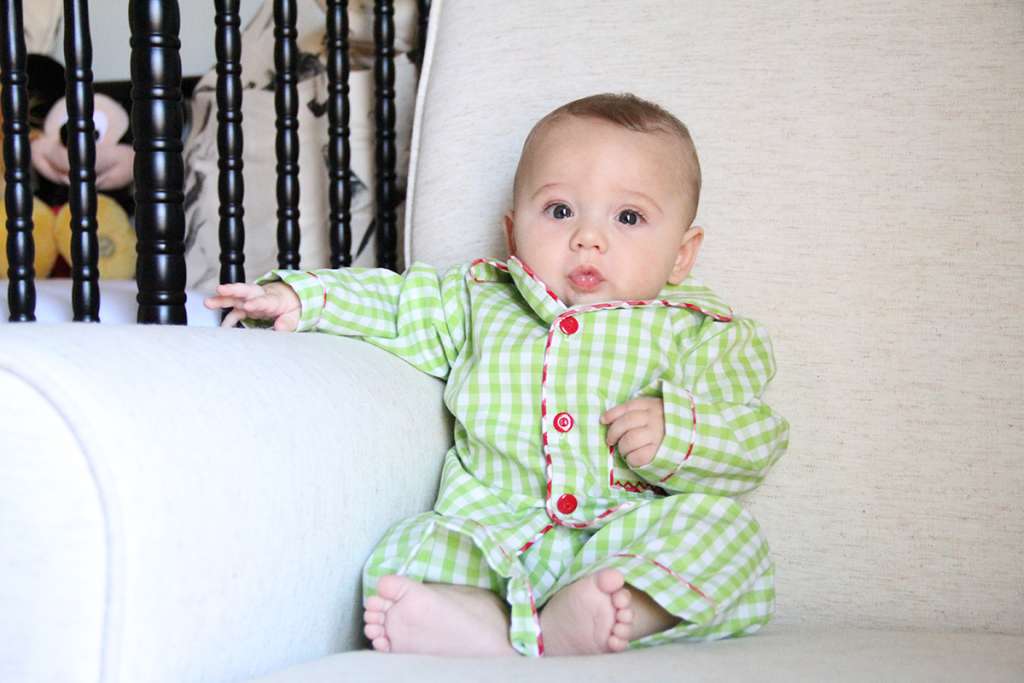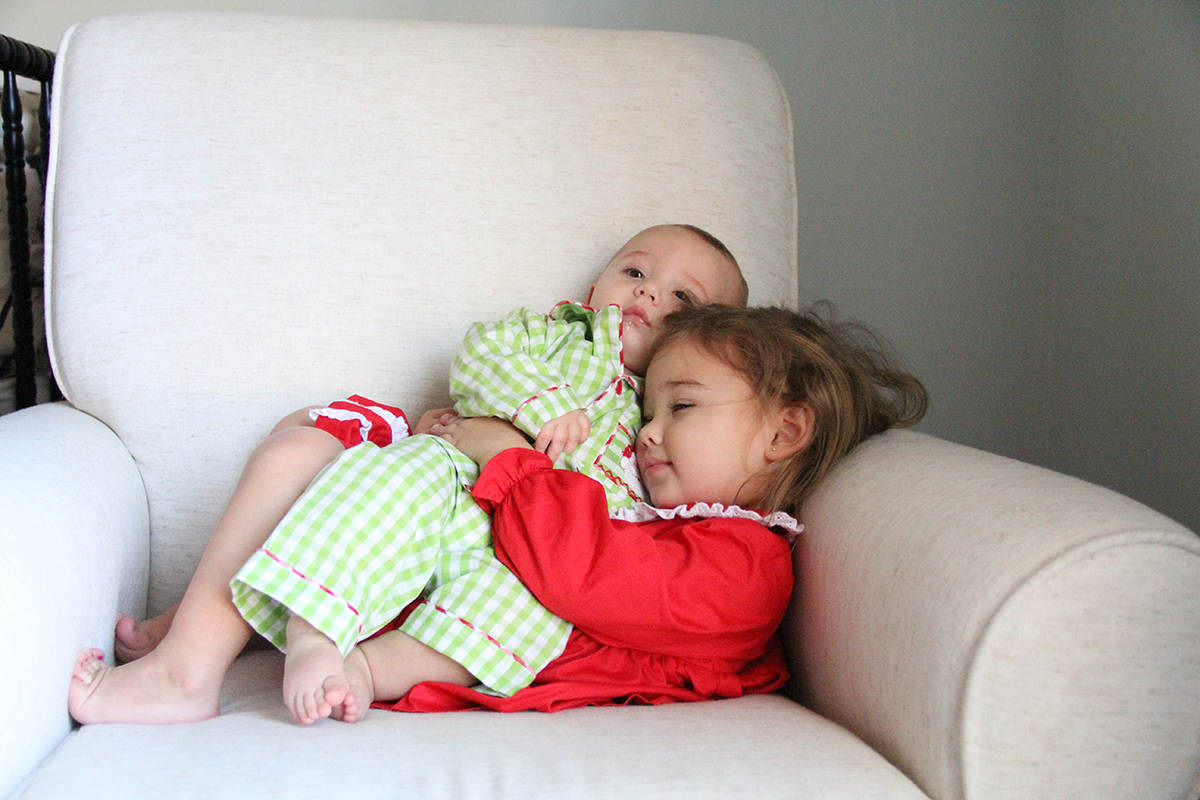 We couldn't have a Christmas pajama photoshoot without big sister. She loves him and is so sweet with him, most of the time.
BRITT COLBY, 4 MONTH
HOW OLD IS BABY?
4 months.
BEST MOMENT(S)?
Tickling him. He laughs so hard when changing his clothes.
FAVORITE FOOD(S)?
Milk.
SLEEP?
He wakes up between 11 pm – midnight, then again between 5 – 6 am. So, I'll take it! 
ACTIVITY?
He can roll from front to back and back to front. He's also sitting up like a champ!
MOOD(S)?
He is such a content and happy baby. So easy going.
GROWTH?
He's 14 pounds, 8 ounces and wears 3-6 month clothing.
FAVORITE TOY(S)?
He loves Sophie the giraffe, O-ball, a crocheted turtle, and a musical little guitar. Anything that lights up will get his attention.
WHAT IS BABY'S FAVORITE THING TO DO WITH MOMMY?
He loves to eat with mommy. But… he also loves to hear my voice. I enjoy reading, talking, and singing to him. It usually gets a smile out of him. He's also a fan of mommy's snuggles and tickles. 
WHAT IS BABY'S FAVORITE THING TO DO WITH DADDY?
Any time with Daddy makes little man happy, but particularly walks outside and Daddy's eskimo kisses.
LIKES?
He loves bath time!
DISLIKES?
He's not a fan of a gassy tummy, being cold, or waiting on milk.
IS BABY DOING ANYTHING NEW?
He's kicking his feet a lot. Rolls from front to back and back to front; and he's now sitting up!
MORE ABOUT BRITT COLBY
His eyes are… brown. After 4 months, my brown eyes beat out Justin's blue eyes. He's wearing size 2 diapers (we're transitioning into cloth diapers) and size 3-6 month in clothing. He this his sister is so funny.
He went on his first trip – camping at Callaway Gardens with the Hobby family. We had such a great time seeing the lights. Britt was in awe.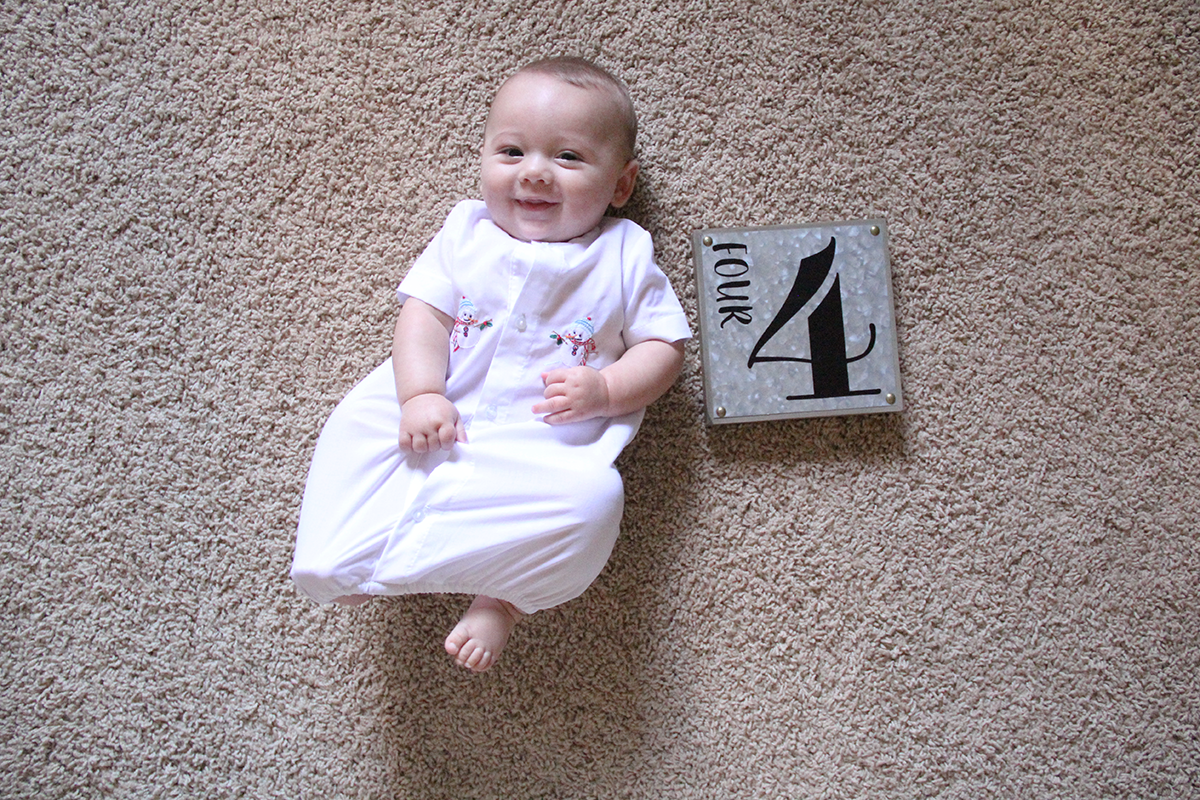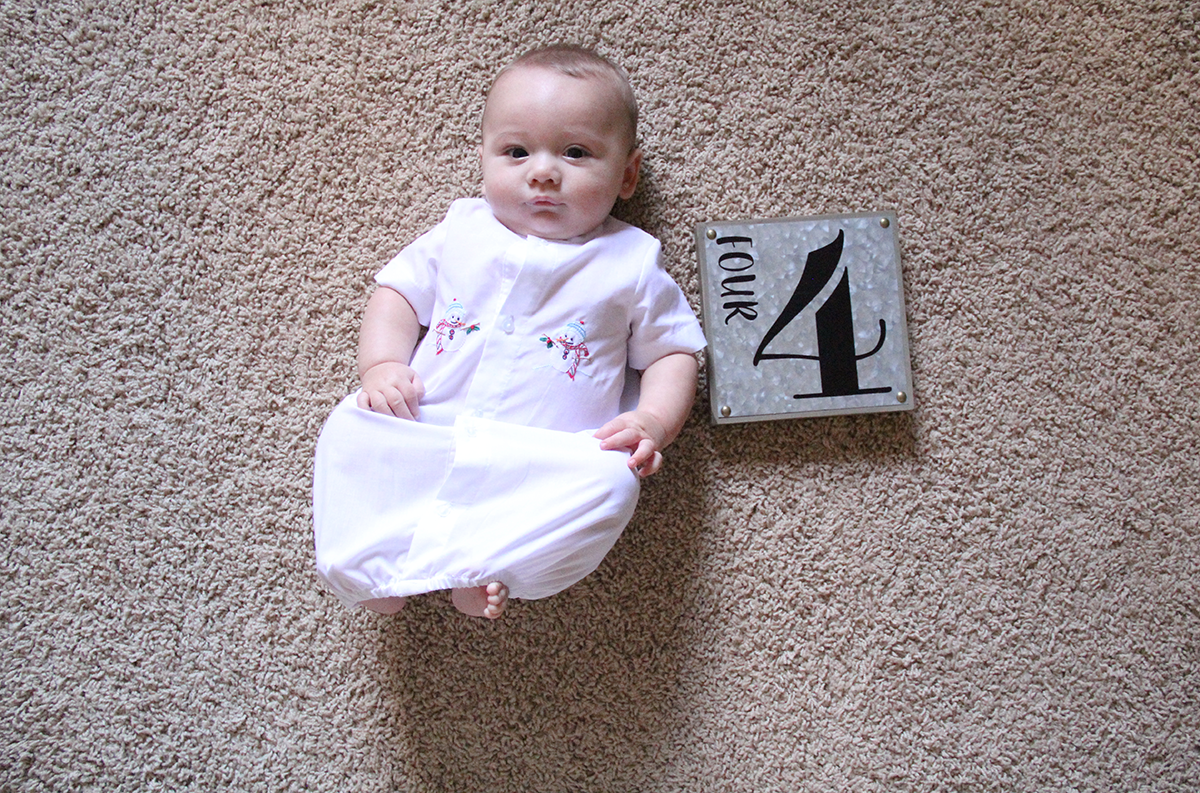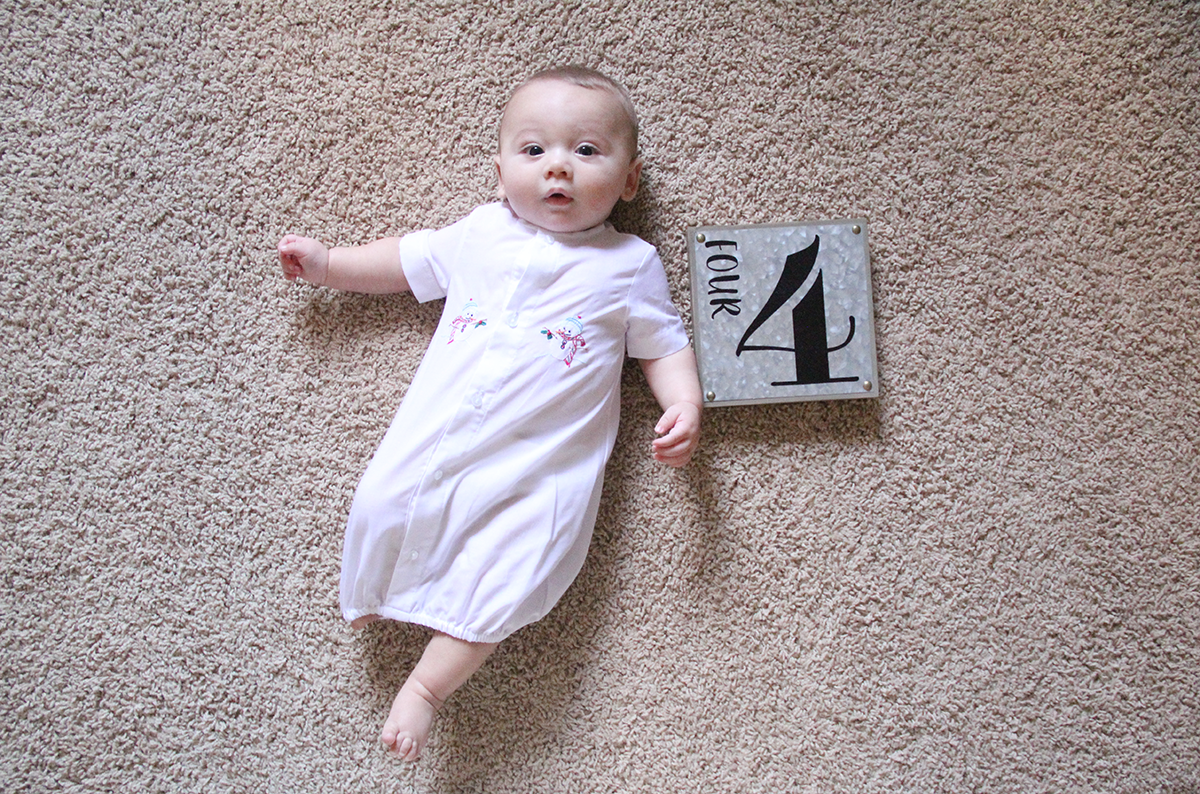 I say it often, but every stage of growth is my favorite. There are always those moments I want to remember forever and each stage brings out another peek into their personality. Seeing Britt grow into a little man has me begging God to slow down time. The second time around, I know how fast time flies. The saying, "The days are long, but the years are short." couldn't be more true.