We traded our at-home photo session for a professional one with Click Photography. June 4th marked 10 months of this little guy being here and we can't remember life before he was born. He brings us so much happiness and keeps us smiling.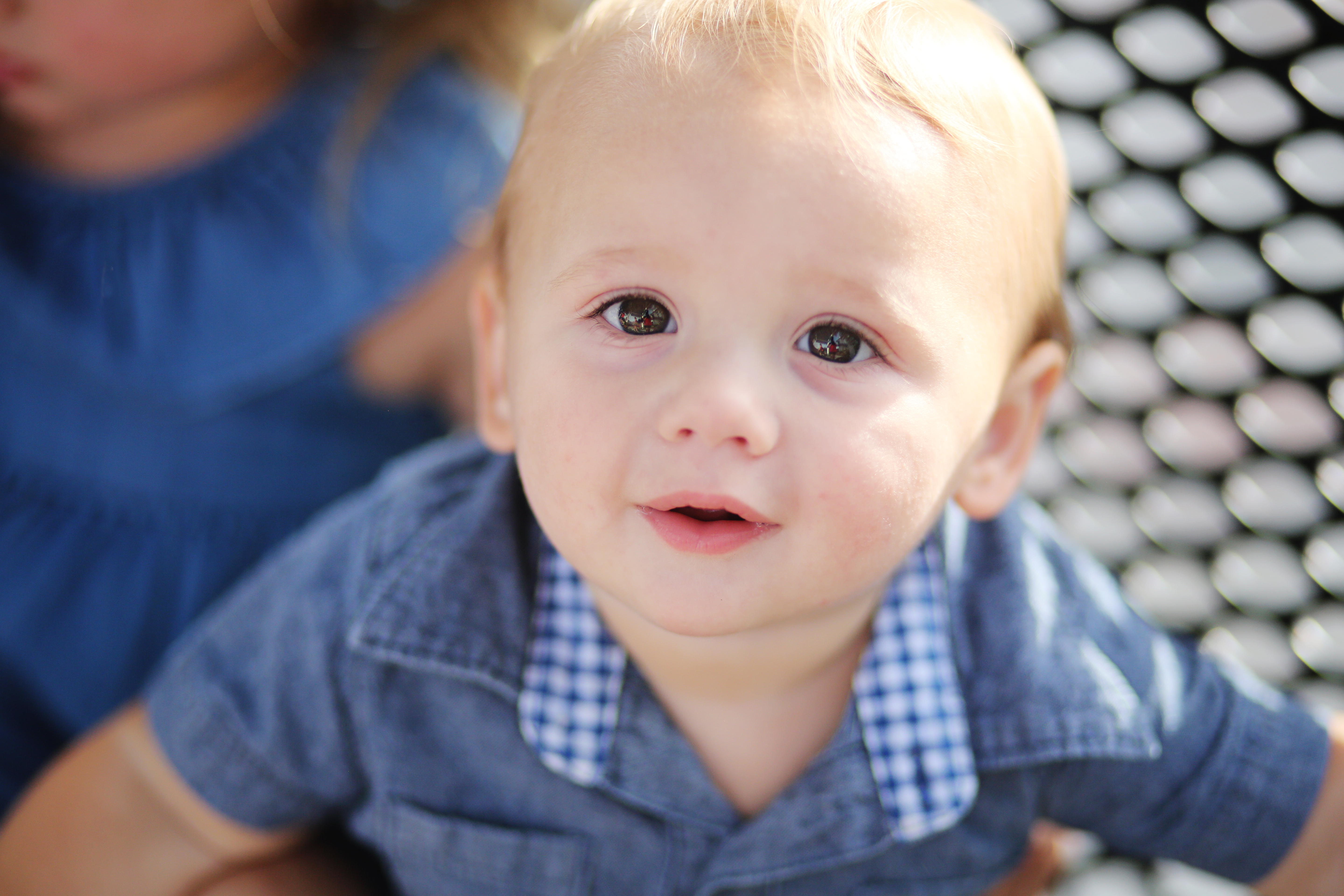 BRITT COLBY, 10 MONTHS
HOW OLD IS BABY?
10 months.
BEST MOMENT(S)?
When he took his first steps! But I especially love when he blows kisses.
FAVORITE FOOD(S)?
He loves food. All food, right now.
SLEEP?
Waking up at least once a night to nurse.
ACTIVITY?
He took his first steps and climbing everything – the step stool, in the tub, onto chairs, even turns toys over to stand on them. crawling everywhere. 
MOOD(S)?
Sing "If You're Happy and You Know It" and he'll clap or say "yay!" So I think he's pretty happy!
GROWTH?
He's growing like a little weed. Right at 18 pounds!
FAVORITE TOY(S)?
He loves anything that lights up & makes music. He's recently gotten interested in some of his wooden cars & trucks.
WHAT IS BABY'S FAVORITE THING TO DO WITH MOMMY?
He loves when I sing to him, clap, and say, "yay!" when we play.
WHAT IS BABY'S FAVORITE THING TO DO WITH DADDY?
He gets so excited to play ball or read stories with Daddy. Anything outside with Daddy is the absolute best though.
LIKES?
He loves music, balls, climbing, and eating.
DISLIKES?
He doesn't like being told, "no."
IS BABY DOING ANYTHING NEW?
He took his first steps. He says, uh-oh, bye-bye, dada, mama, and thank you. He's blows kisses, waves bye-bye, and gives kisses too. And he mimics or pretends to sneeze, which is the cutest thing ever.
MORE ABOUT BRITT COLBY
This month he met his newest cousin, Bowen and had a visit from his other cousin, Avera!