Valentine's Day is such a fun holiday to me! It's not about the gifts, flowers, or romance, but showing others around me how much they're loved. I absolutely love it! It's a sweet holiday to teach the little ones about giving to their friends too. In Valentine's past, I've made little Valentine cards and treats from the kids, and thought I'd do a little roundup of them all.
For Joy Belle's first Valentine's Day, I dressed her up and gave her a pink balloon. We took these photos and gave them out to family and friends.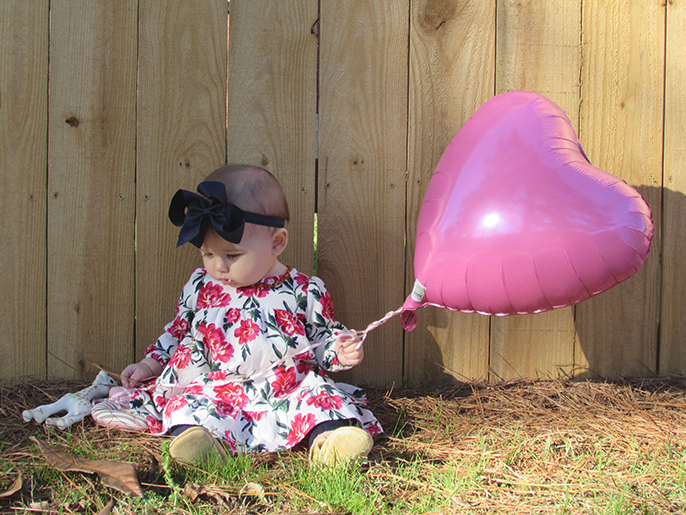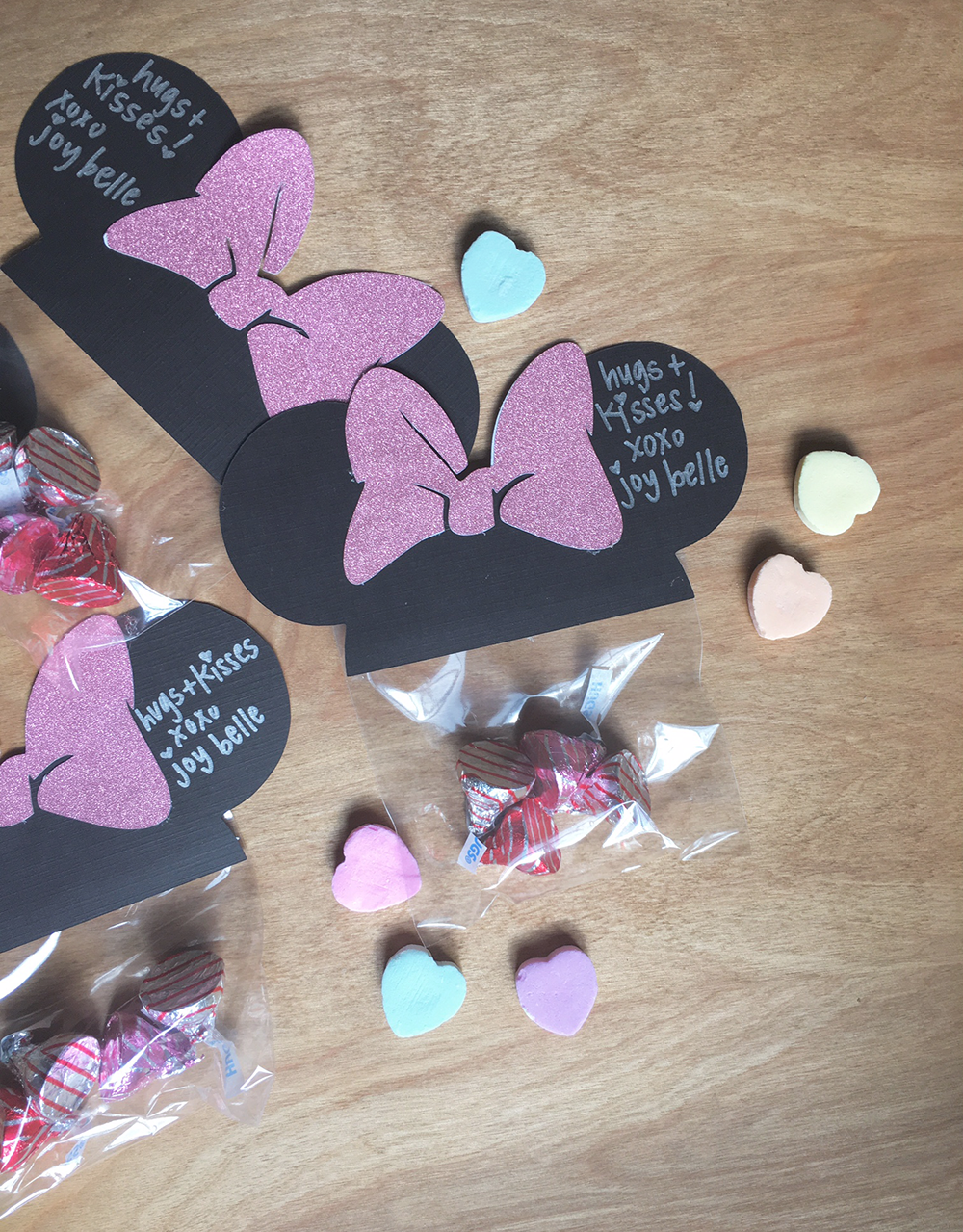 Another year, I used my Silhouette machine to cut out Minnie Mouse ears + a sweet bow. It was surprisingly so easy and only about $10 to make them all.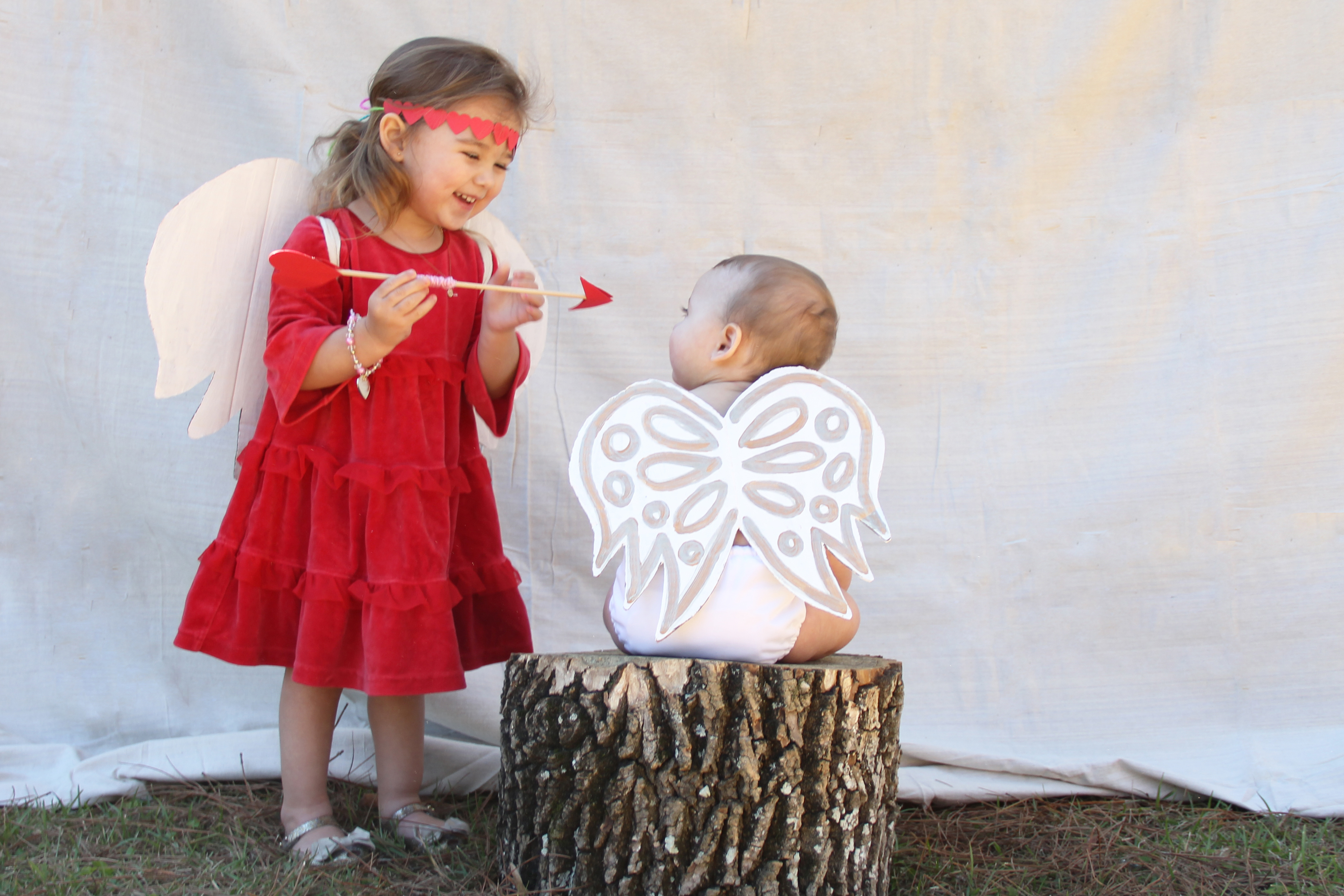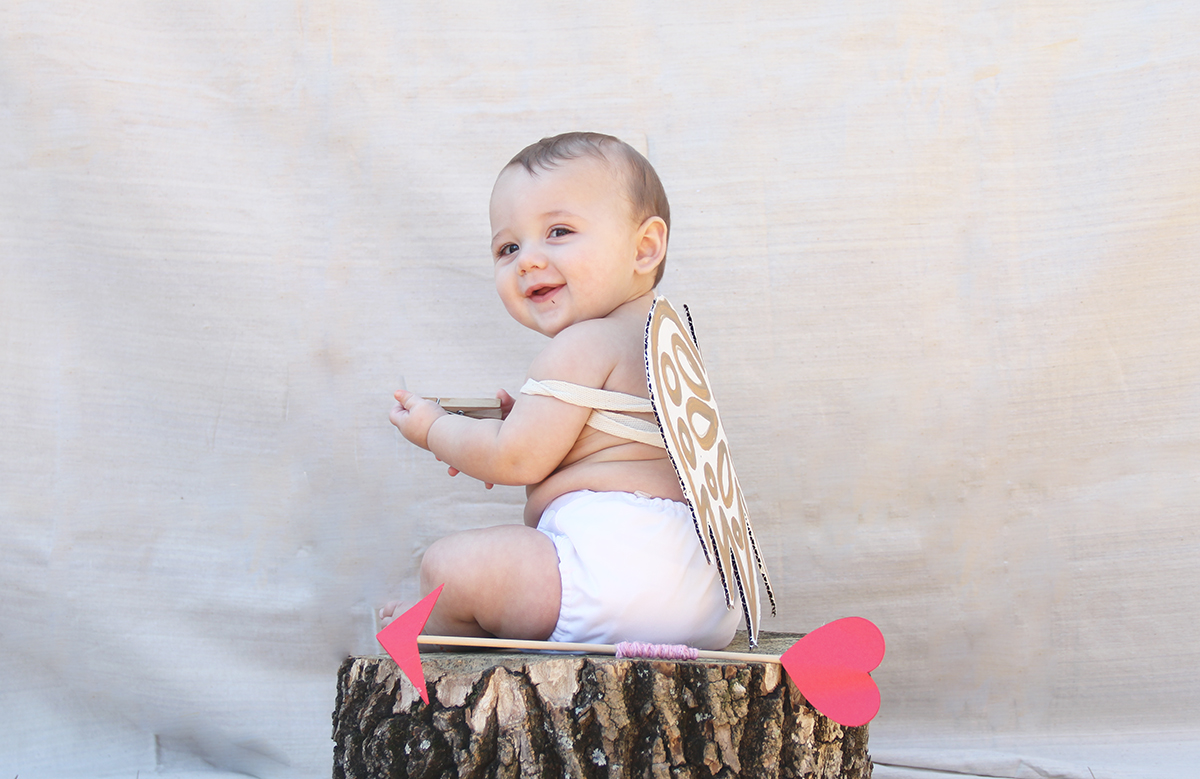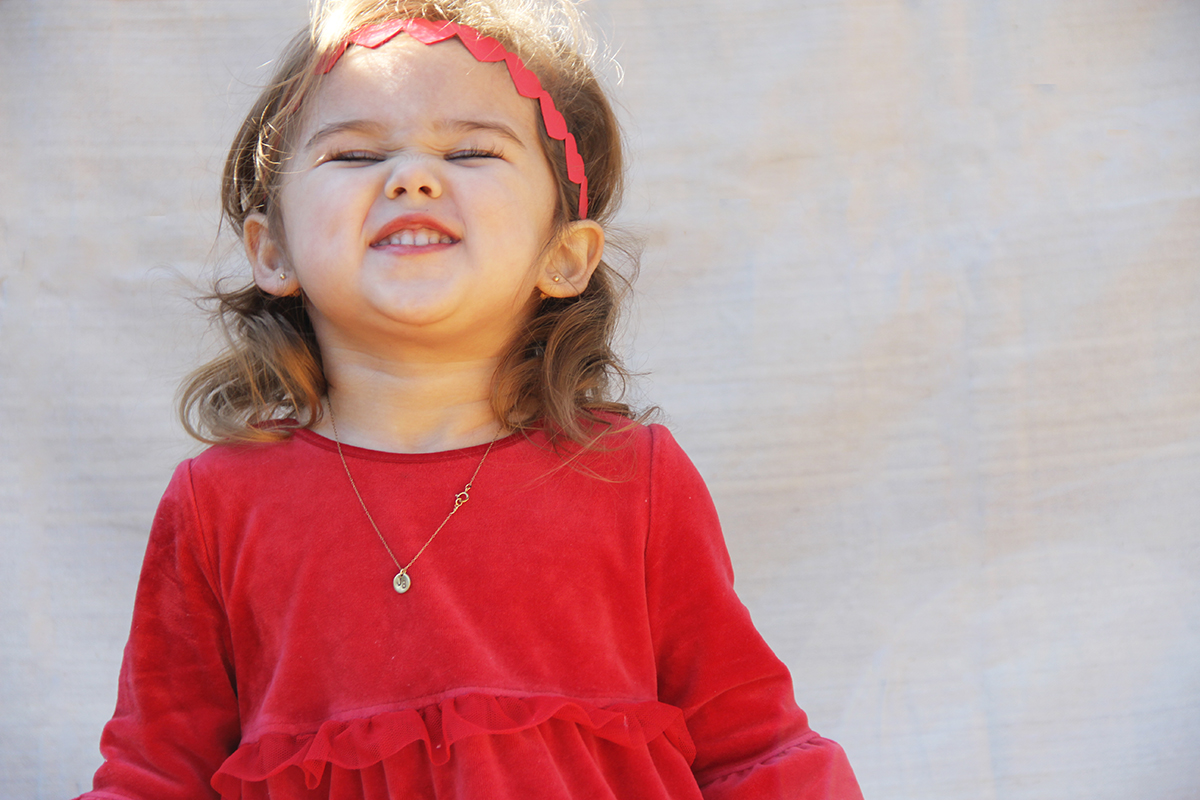 This past year, I cut some angel wings out of a cardboard box and dressed the kids up like cupid! We gave each of their friends bouncy balls, with pictures of the kids that said, "You make our hearts bounce!" They were actually super easy to make, cheap to print, and the bouncy balls came from Target's dollar spot.
What are some of your favorite Valentine's DIYs or funnies?