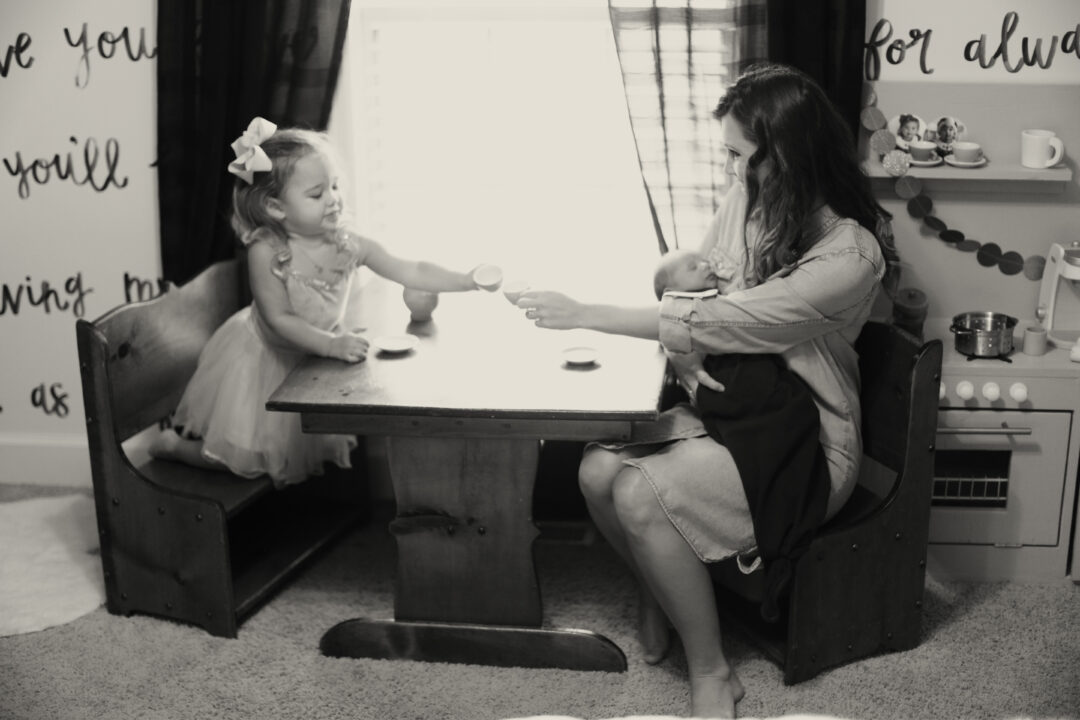 With Mother's Day just around the corner, I thought I would compile a list of things that I know your mama or any other mother or woman would appreciate. If you're anything like me, the last person you have time to pamper or spoil is yourself. But when I do, I love these products! And some are on my wishlist now.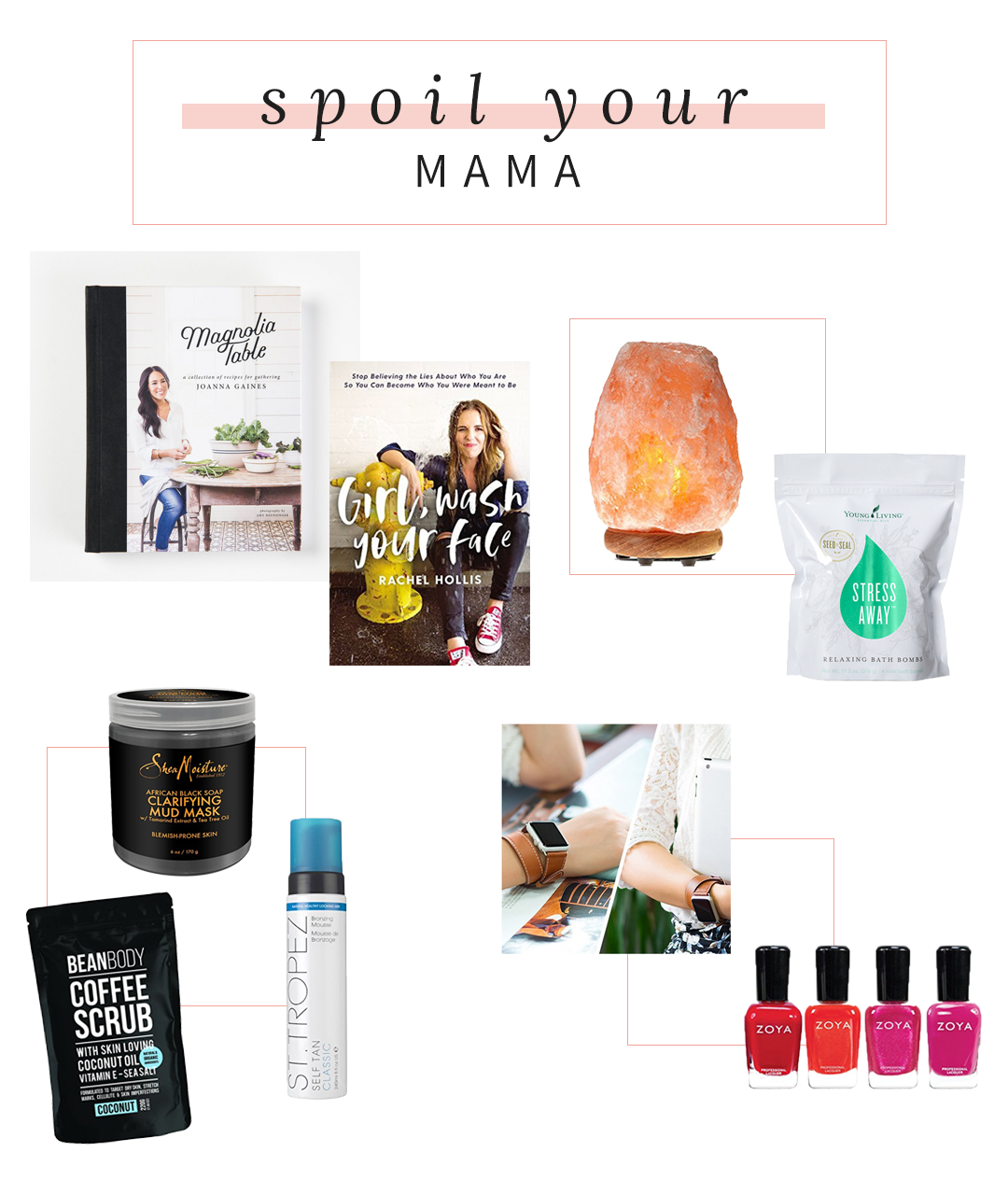 (Sources: Magnolia Table cookbook; Girl, Wash Your Face; Himalayan salt lamp; Young Living Stress Away bath bombs (message me if you want these!); Shea Moisture Clarifying Mud Mask; St. Tropez self tanner; Mr Bean Coffee scrub; Apple Watch leather, double wrap band; Zoya nail polish)
Magnolia Table cookbook has been on my wishlist since the day I first heard Joanna was releasing it! I don't know about you, but after watching Fixer Upper, I always want some of Jojo's chocolate chip cookies. As for Girl, Wash Your Face – I purchased it a month or so ago and have enjoyed reading every single page. Rachel Hollis is funny and so relatable. It's also great for me to grab when I have just a few minutes to myself. The chapters are short, quick reads.
The himalayan salt lamp and bath bombs make my list for their wellness benefits! Have you read up on the health benefits of pink, Himalayan salt? Google it. You won't be disappointed; and you'll likely want to add this lamp to your cart immediately.
In this season of parenthood, I'm constantly pampering little ones or my husband. Rarely, me. But whenever I get a chance to pamper myself, the Shea Moisture mud mask, Mr. Bean coffee scrub, and St. Tropez self tanner make me feel so refreshed. I love to feel confident in my skin, even if I'm styling an oversized t-shirt and gym shorts.
Now for a treat! An Apple Watch band can cost you a pretty penny, but I found this more affordable option on Amazon. It's a leather, double wrap band that fits my Apple Watch. I can't remember if Justin bought it for me as a Christmas or birthday gift, but I get so many compliments on it.
And the Zoya nail polish is my favorite to stock up on for at-home manicures and pedicures! It's a 10-free polish, which means it's formulated without formaldehyde, formaldehyde resin, debutyl phthalate, toluene, camphor, TPHP, paragons, xylene, ethyl tosylamide, and lead. Basically, it's safe for you, me, and our baby girls. Some of my favorite colors are: Sabrina, Bethany, Grace, Haruko, and Bela.
You can also check out @heapeoflove on Instagram or click here to see what amazing, Maskcara Beauty products are exclusive for Mother's Day. Hint: the new, creme bronzer is in the bundle!
Procrastinator like me? Fear not. Everything except the Stress Away bath bombs are available via Amazon Prime. That's free, 2-day shipping! Remember to shop Smile.Amazon.com to help support a great organization or benefit. And may you have a wonderful, Mother's Day.