Most of you may have noticed my sudden (or not so sudden?) interest in makeup and honestly, I'm still surprised by it. I've never been a big makeup guru, but discovered a line that made makeup easy and affordable for me. And if you follow me on Instagram or Facebook, you've seen me posting all about Maskcara Beauty's makeup and skincare line – because they're just that good. Not only am I obsessed with the ease and simplicity of the products, but the quality and packaging are gold.
You may be asking yourself, what's the hype about? Or what makes this brand so much better? Well, I'm here to tell you!
Let's start with the fact that Maskcara Beauty was founded on the belief that makeup should enhance the true beauty of a woman's face, rather than covering it up. Helping others look beautiful is nice, but helping another woman believe she's beautiful is life changing. I never imagined a makeup/skincare line could give me so much confidence, courage, and optimism. It's truly contagious, so I decided to join the company as an artist. One of the best decisions I've ever made. (You can read more about this here.)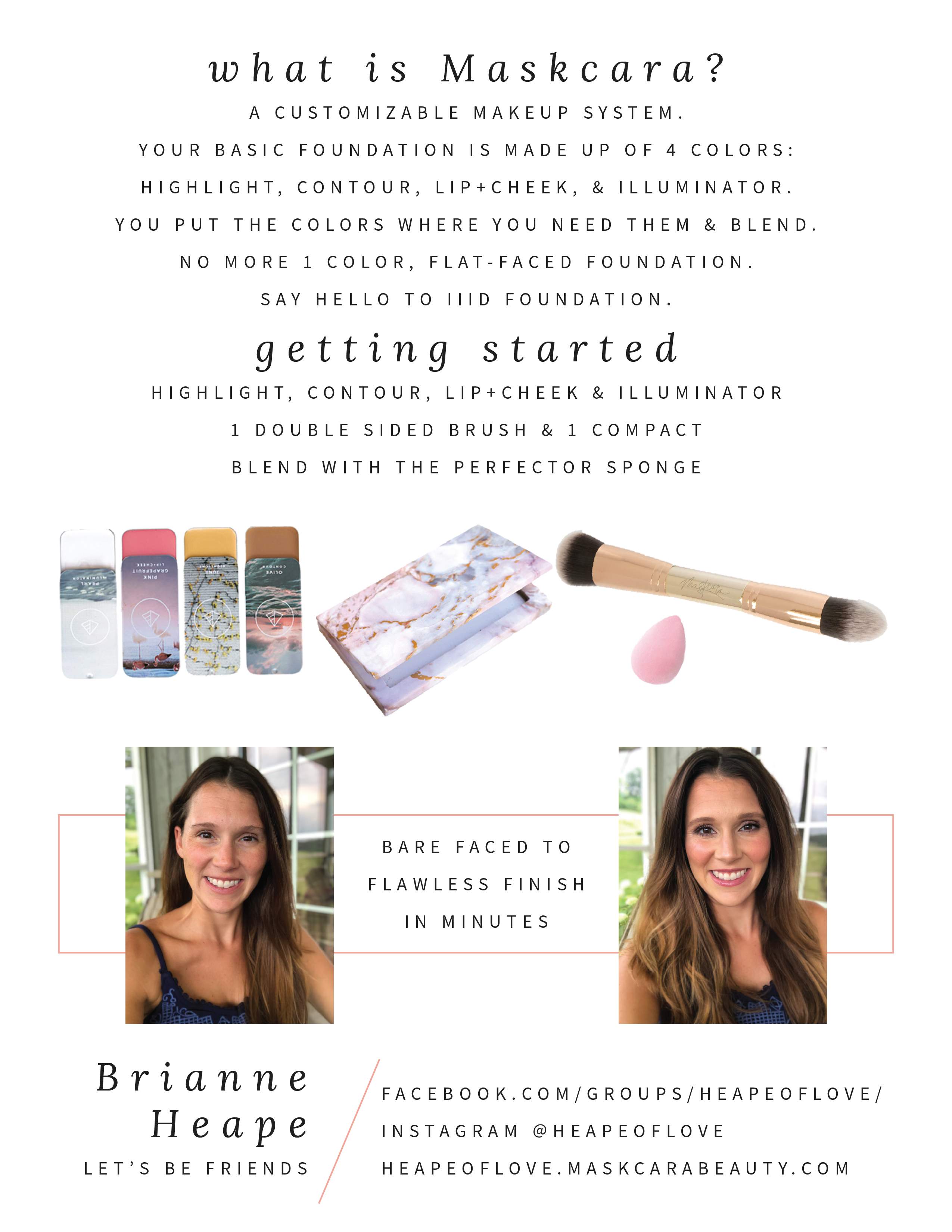 Ready to try Maskcara Beauty? Send me a natural light, no makeup selfie and I'll color match your skin today. I would love to help you simplify your morning routine. For me, makeup is no longer a hassle, but for the first time ever – something I look forward to. It makes me feel beautiful and put together, even on the most hectic, crazy days. And I can always find 4-6 minutes to spare to make myself feel better – even if that means skipping a shower!
You can shop all of Maskcara Beauty's makeup and skincare here.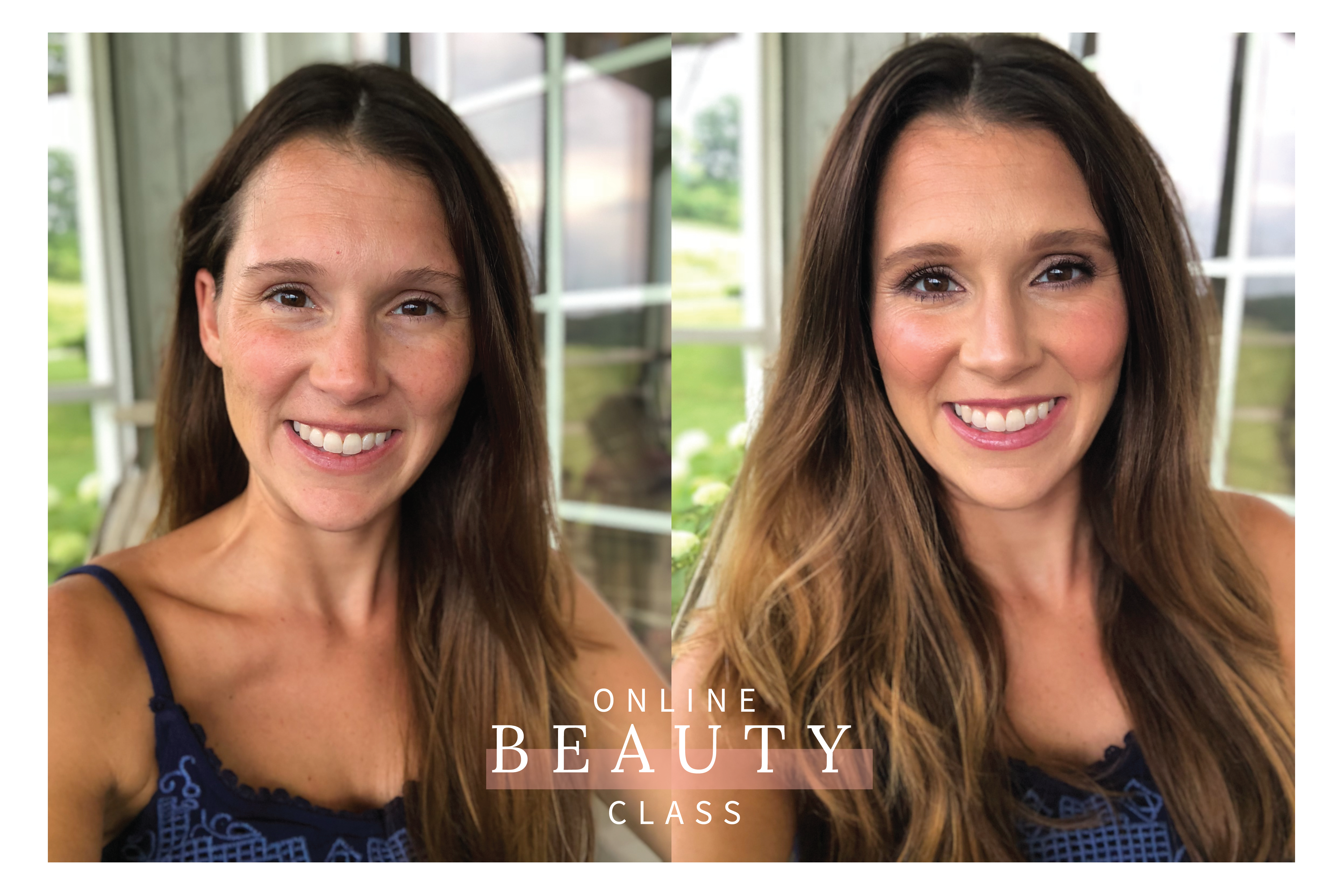 Ever wanted to learn about how to "highlight and contour", make unwashed hair look fresh, or how to have beautiful clear skin without spending a fortune? Join me over the next three days for a Beauty Basics party over on Facebook. In this online class, we will be learning some really fun makeup and beauty tips, and we will have some giveaways, too! I'm sharing all of my secrets. Click here to join the party! I would love to have you.