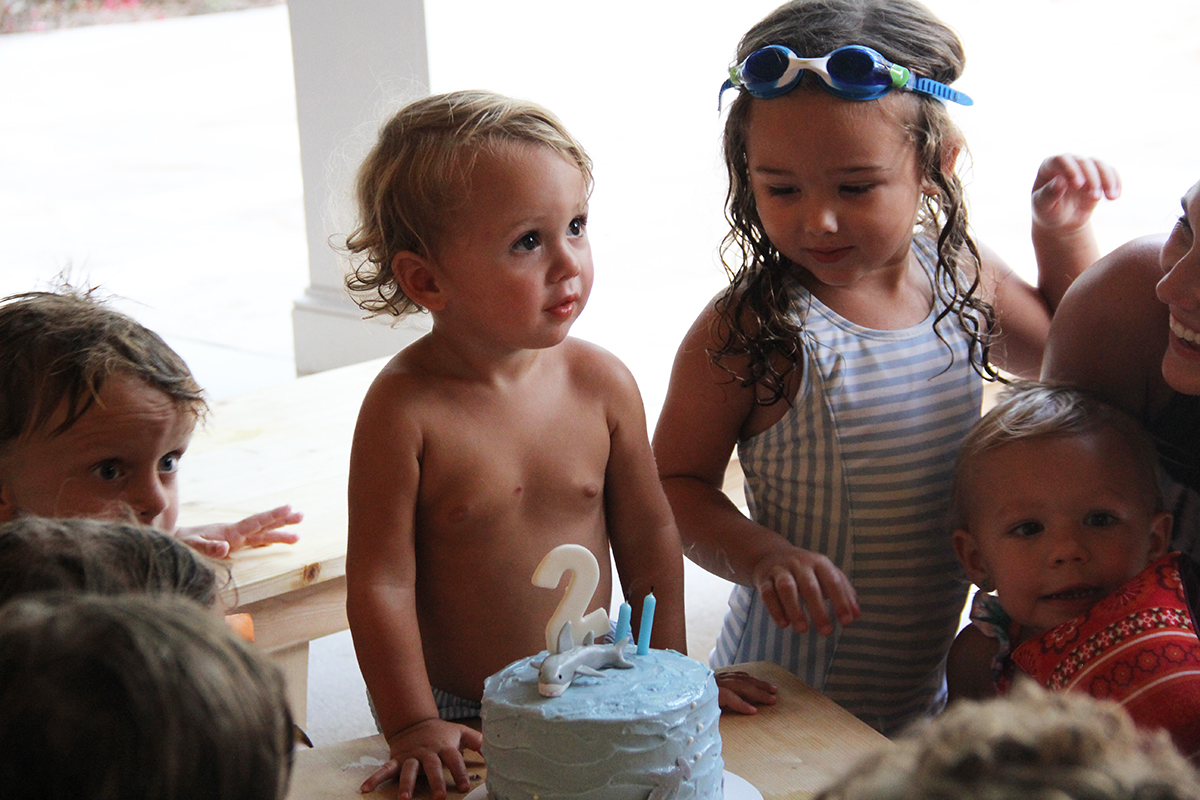 August 4th is a big day in the Heape home! It's both mine and Britt's birthdays, and I love it that way. He brings me so much happiness – I think it's such a treat to share such a special day with him. We celebrated poolside with family and friends. It was absolutely perfect in every way.
Britt loves all things a typical two year old boy would, including sea creatures like sharks. He's even gotten into watching shark documentaries recently. So we decided it was the perfect theme for his 2nd birthday party.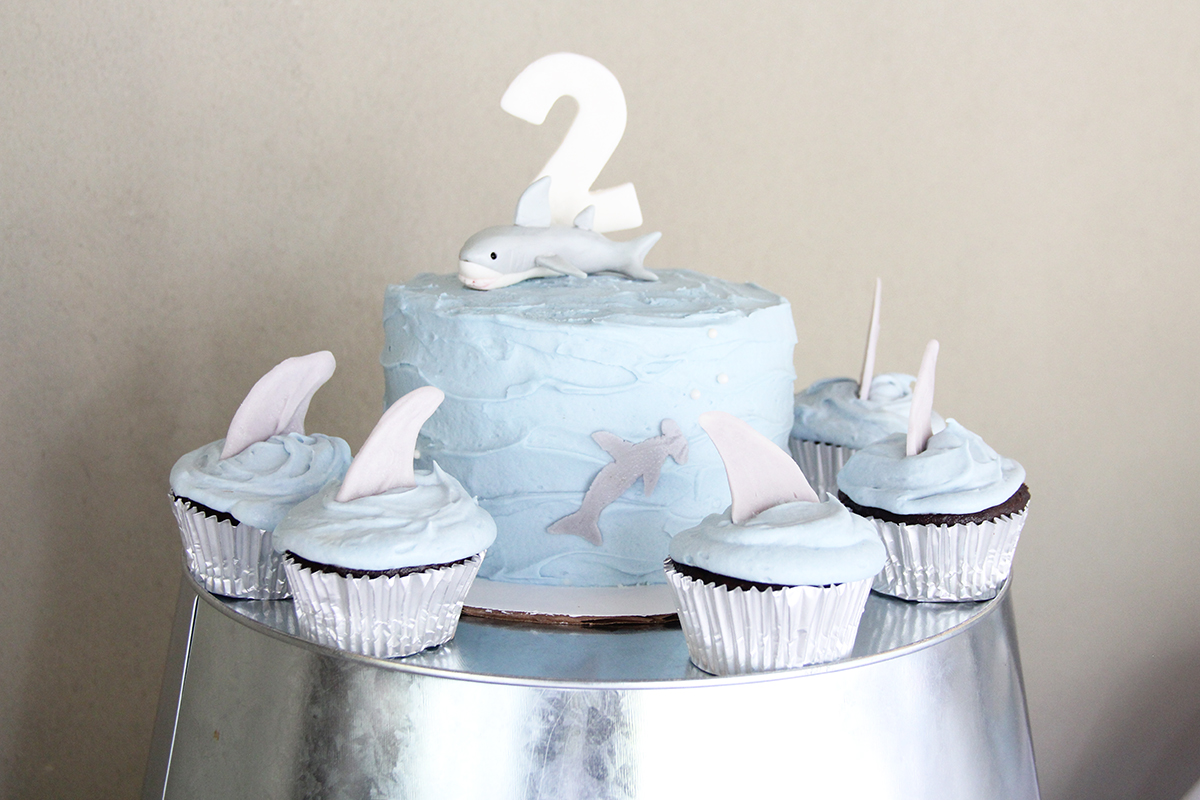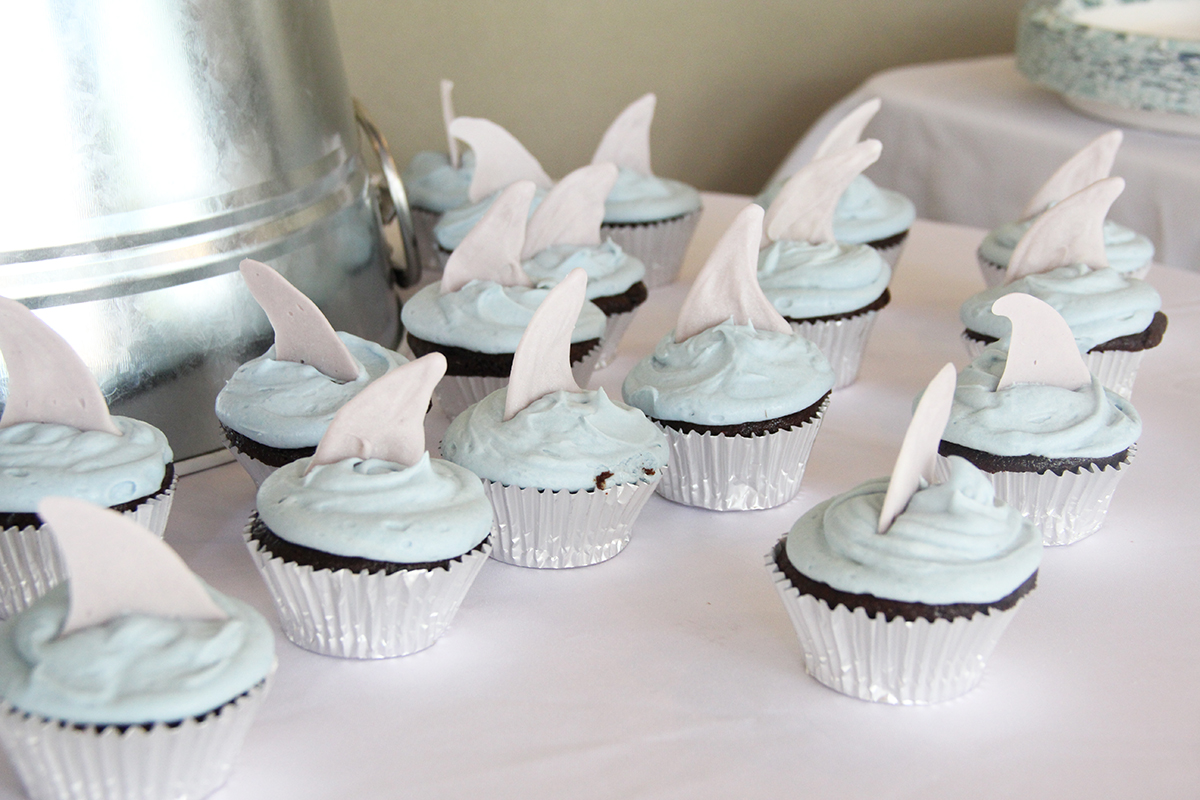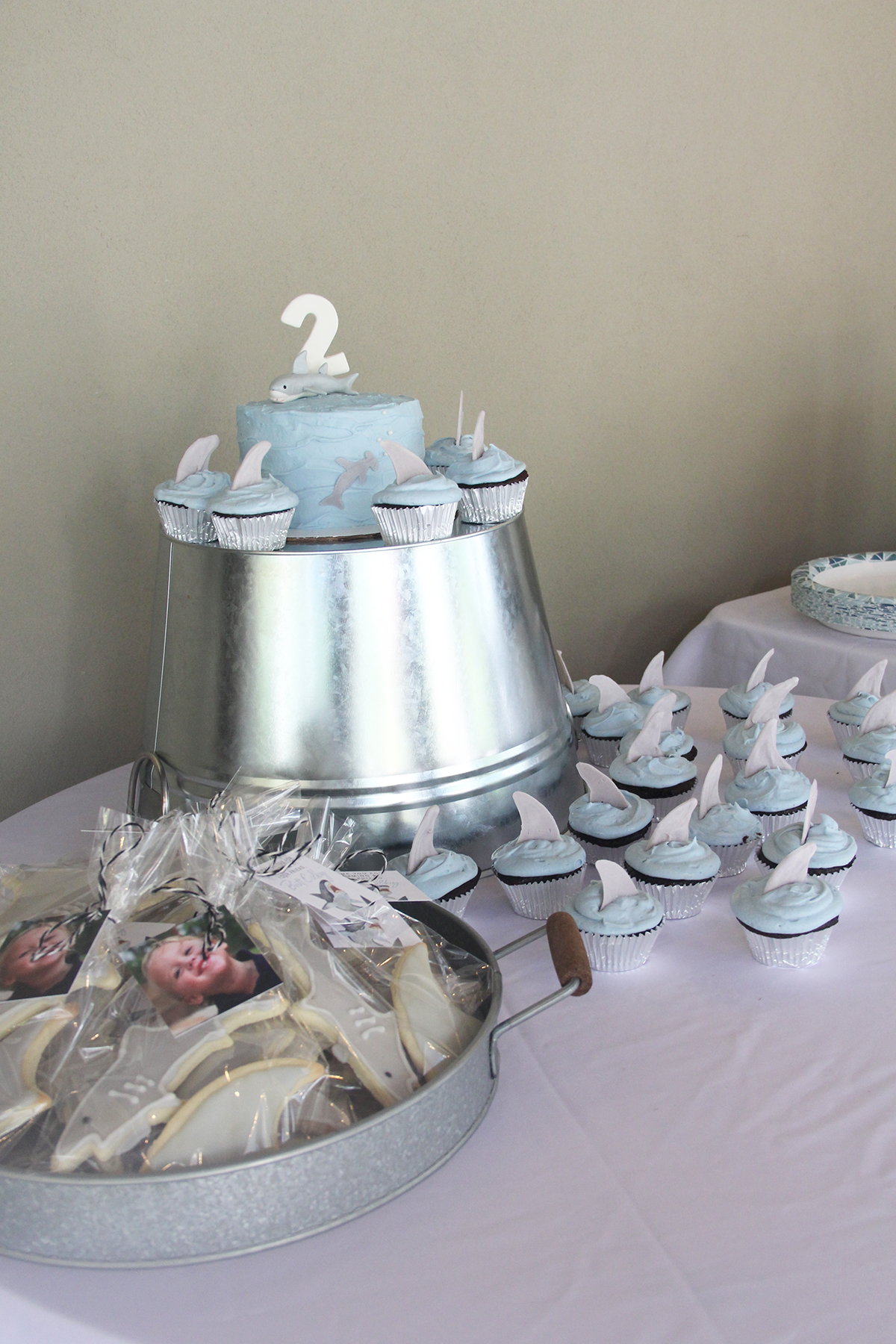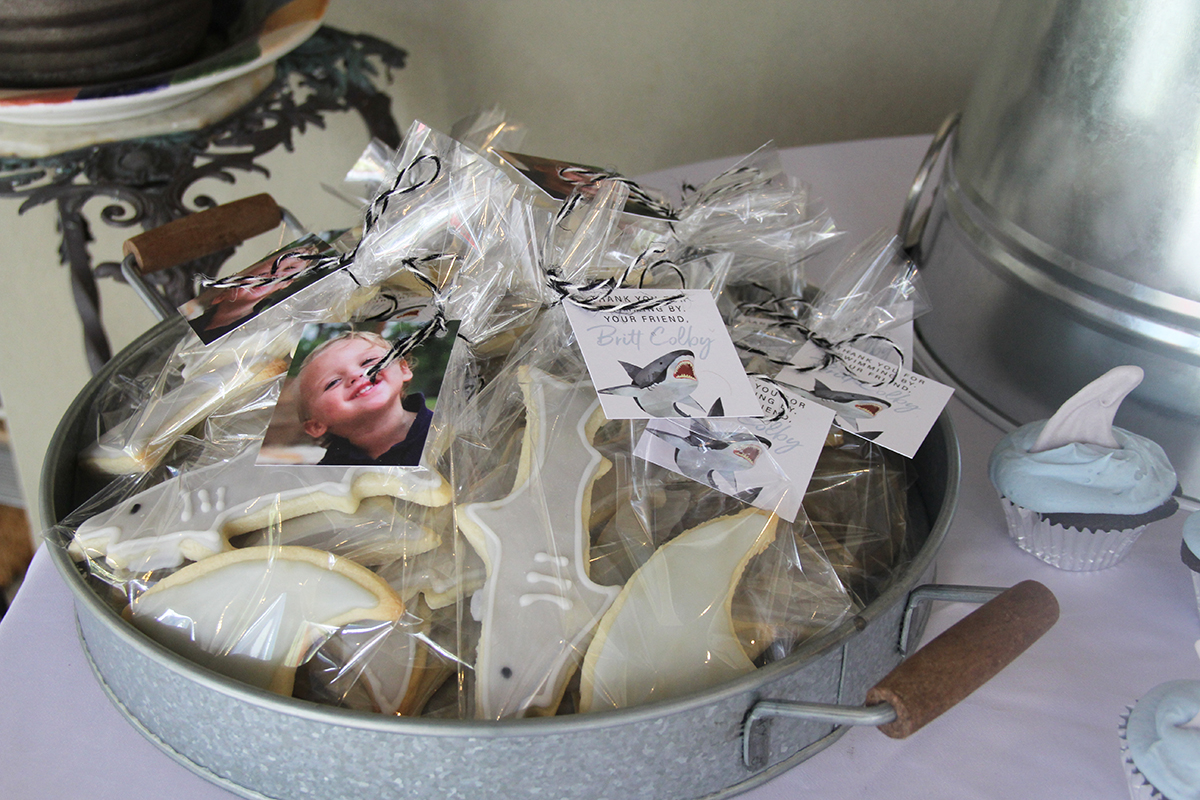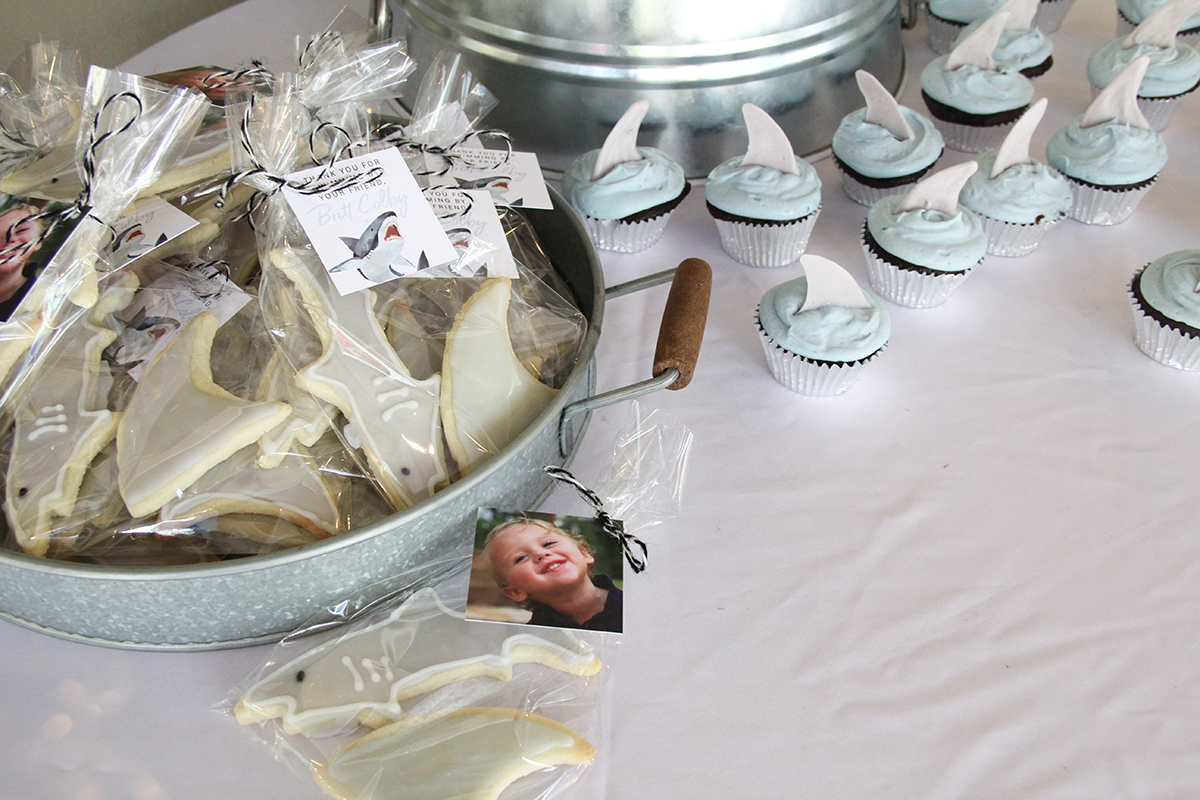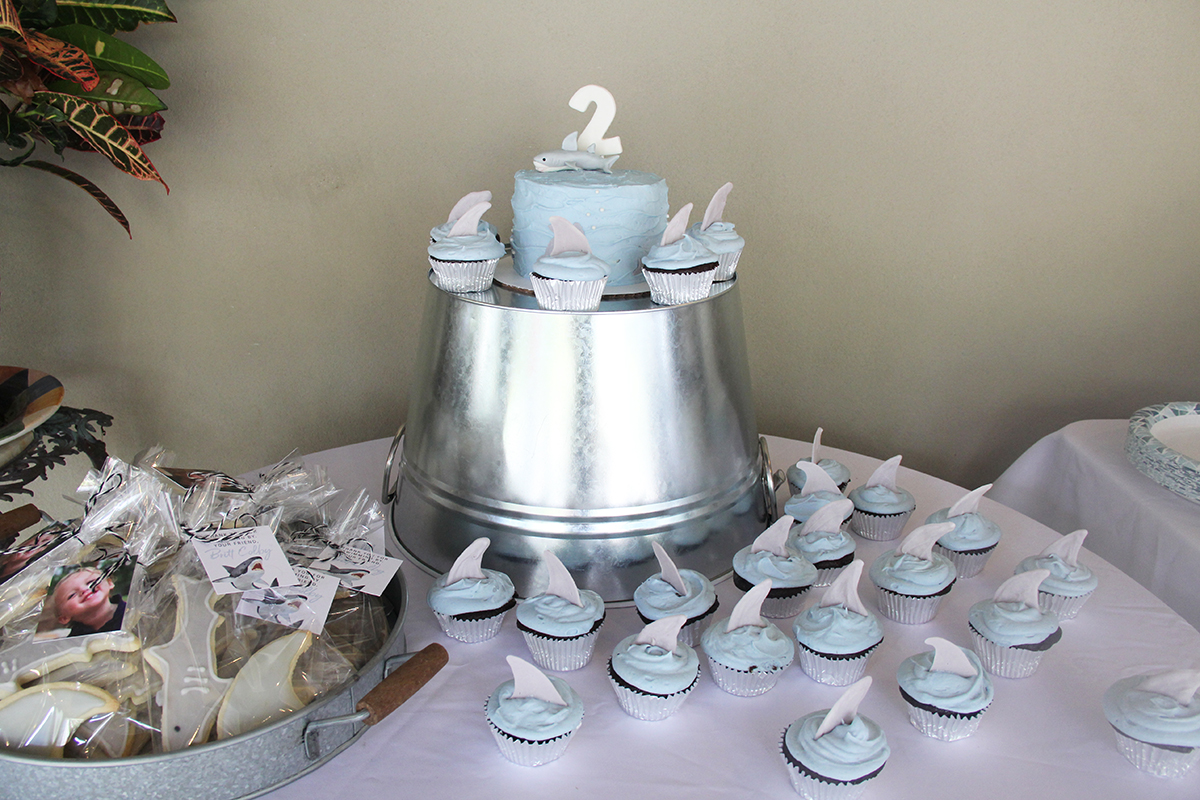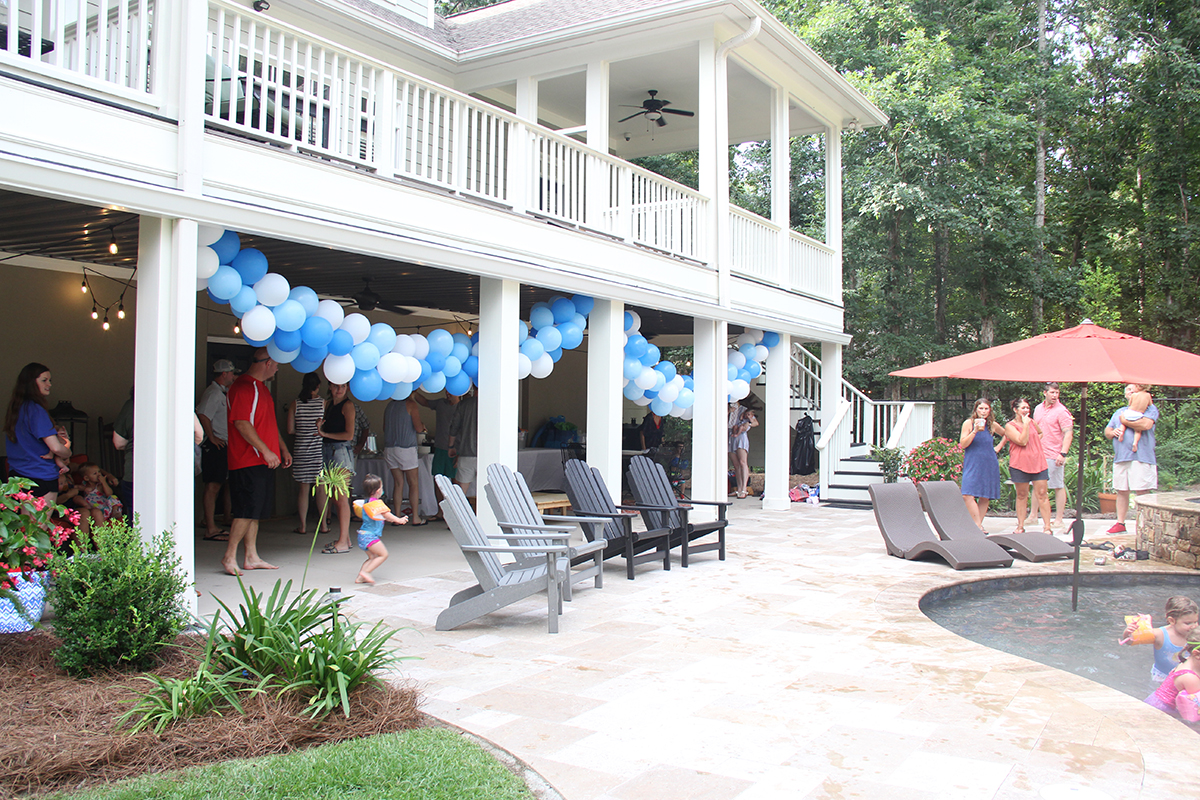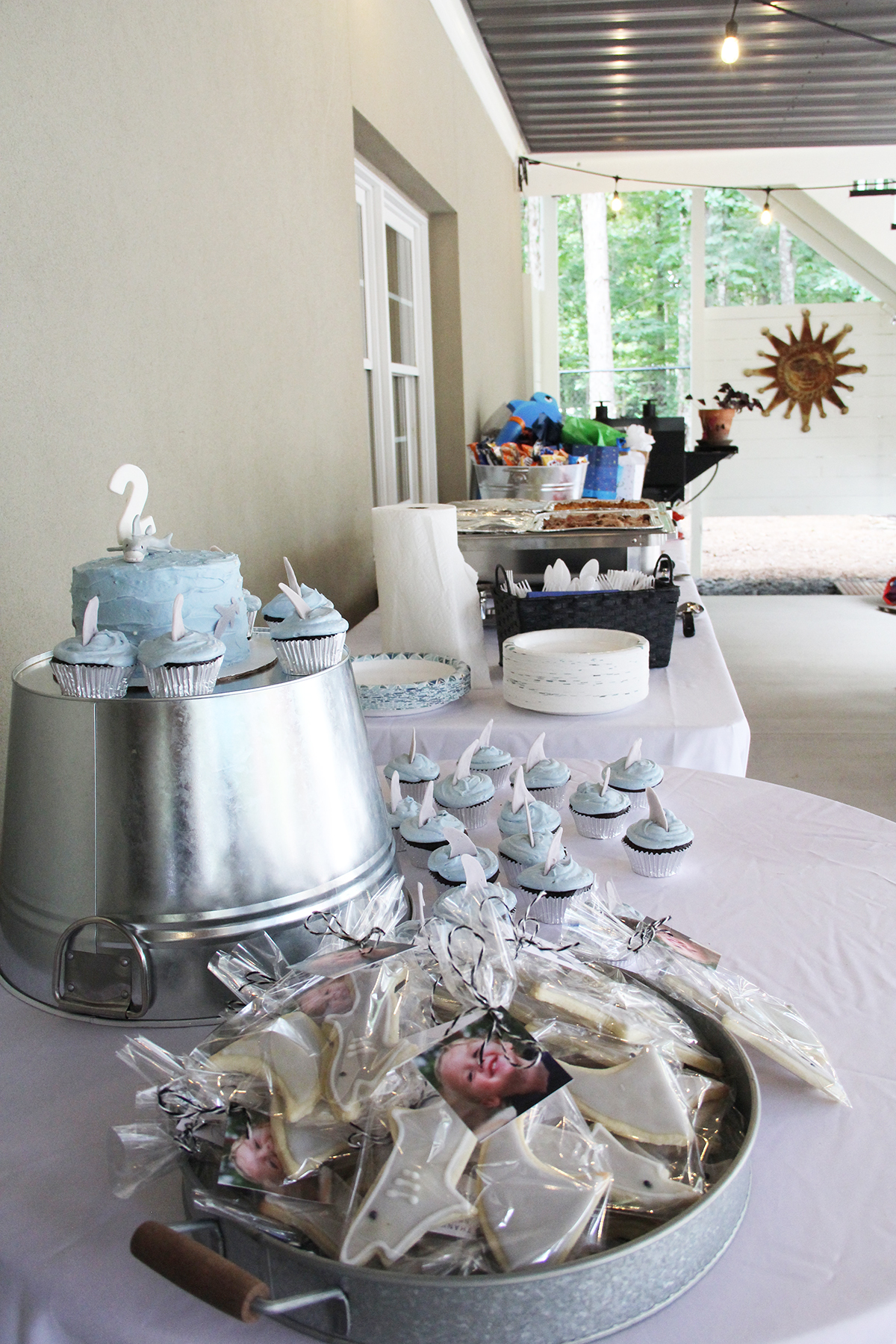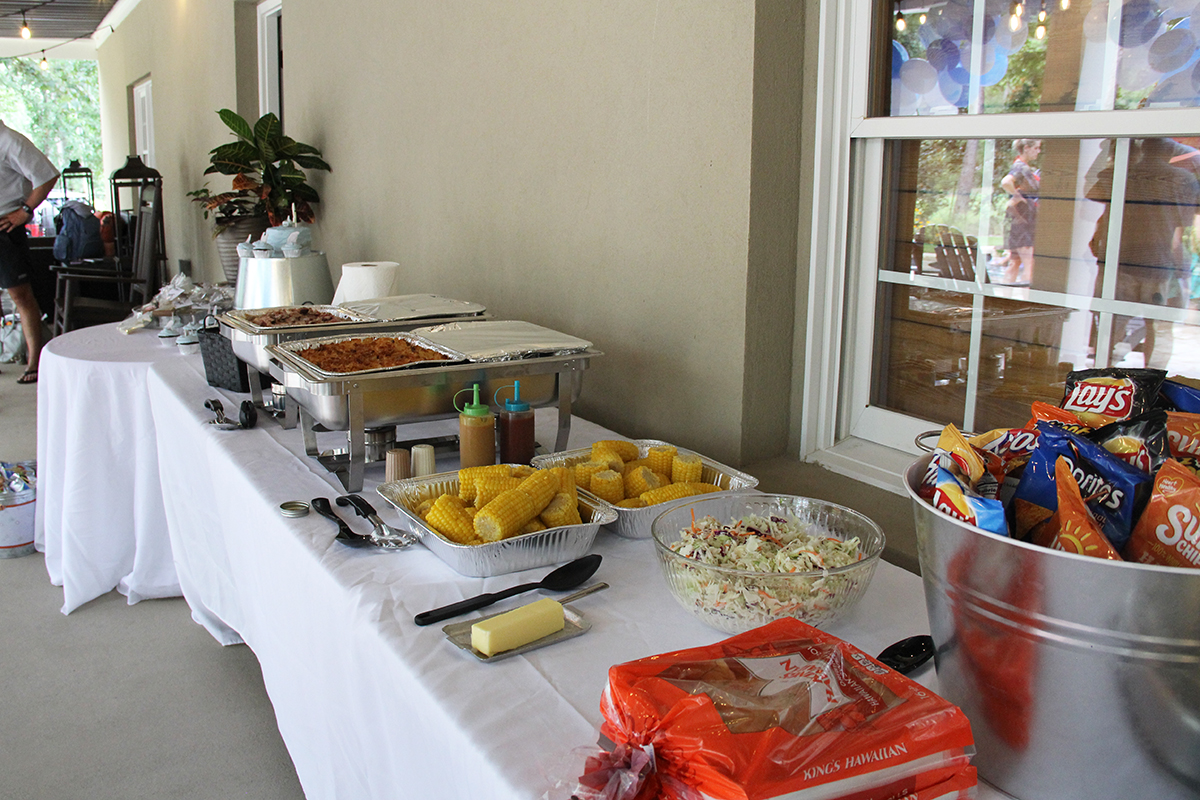 We kept it simple with a backyard barbecue, which was so delicious. And you can't get more kid friendly than mac 'n cheese, corn on the cob, and chips!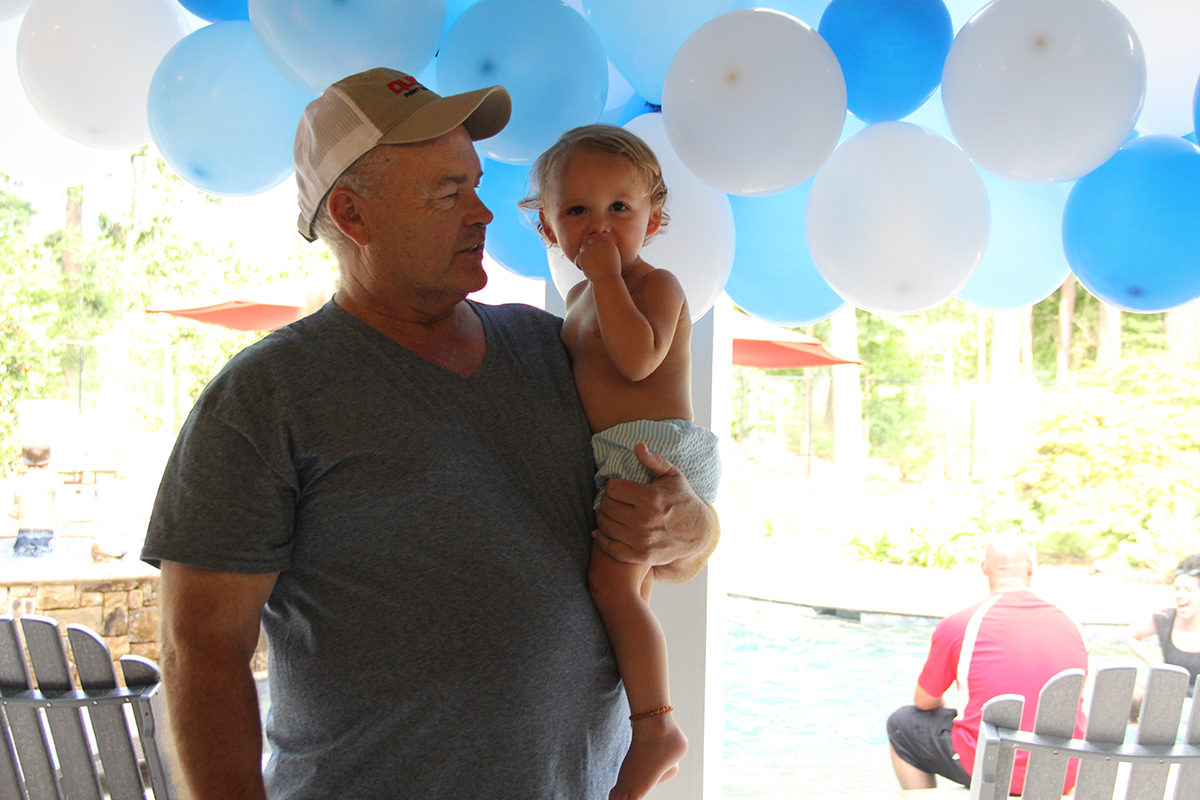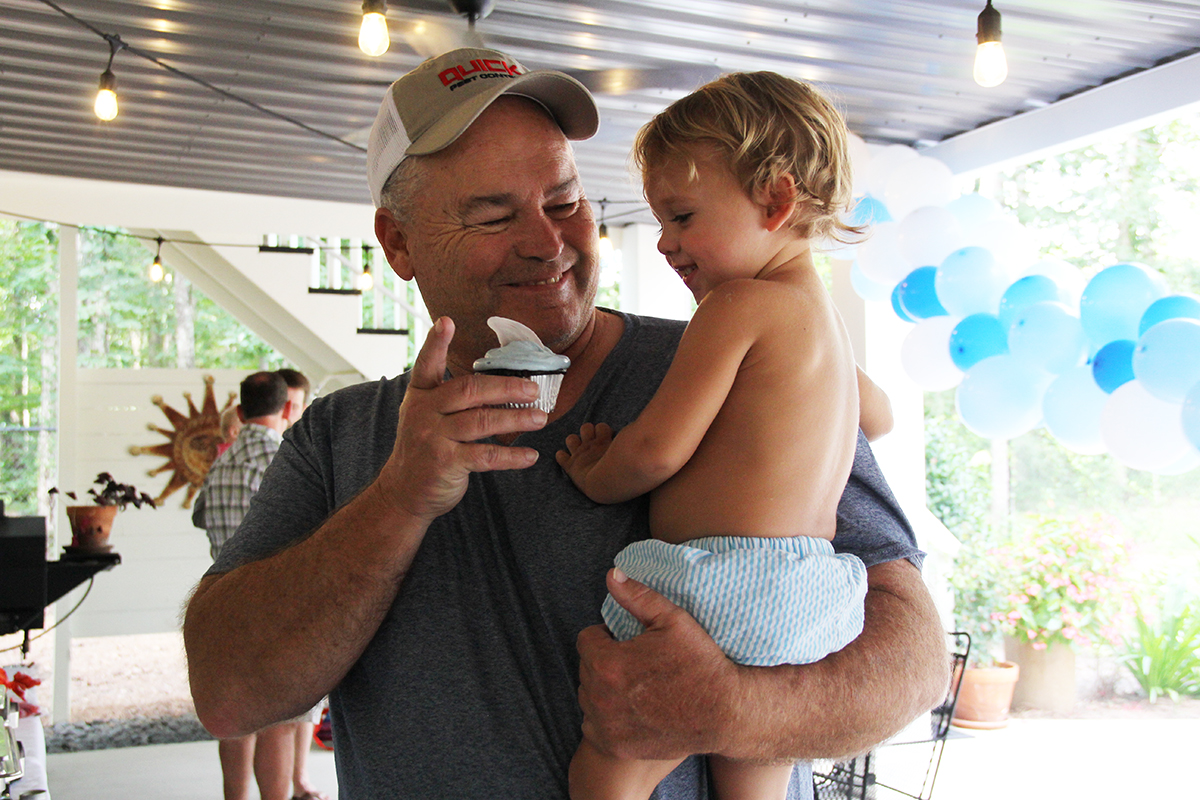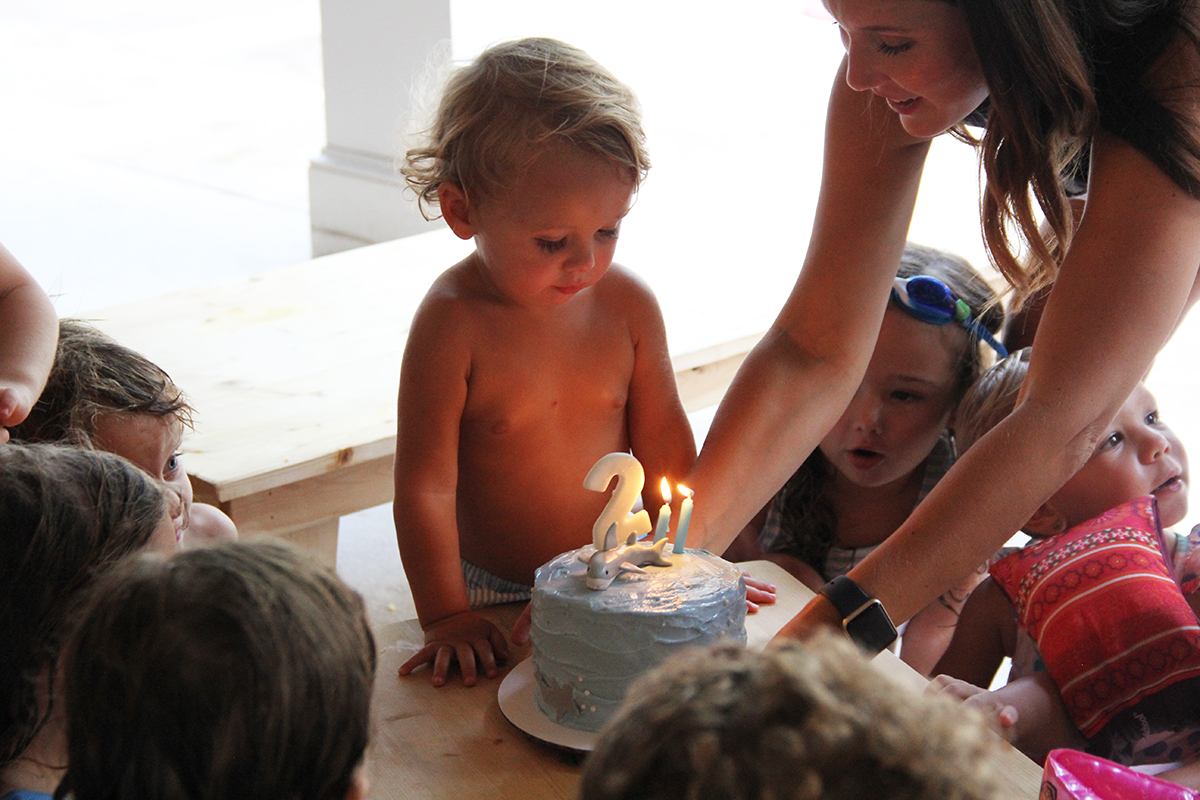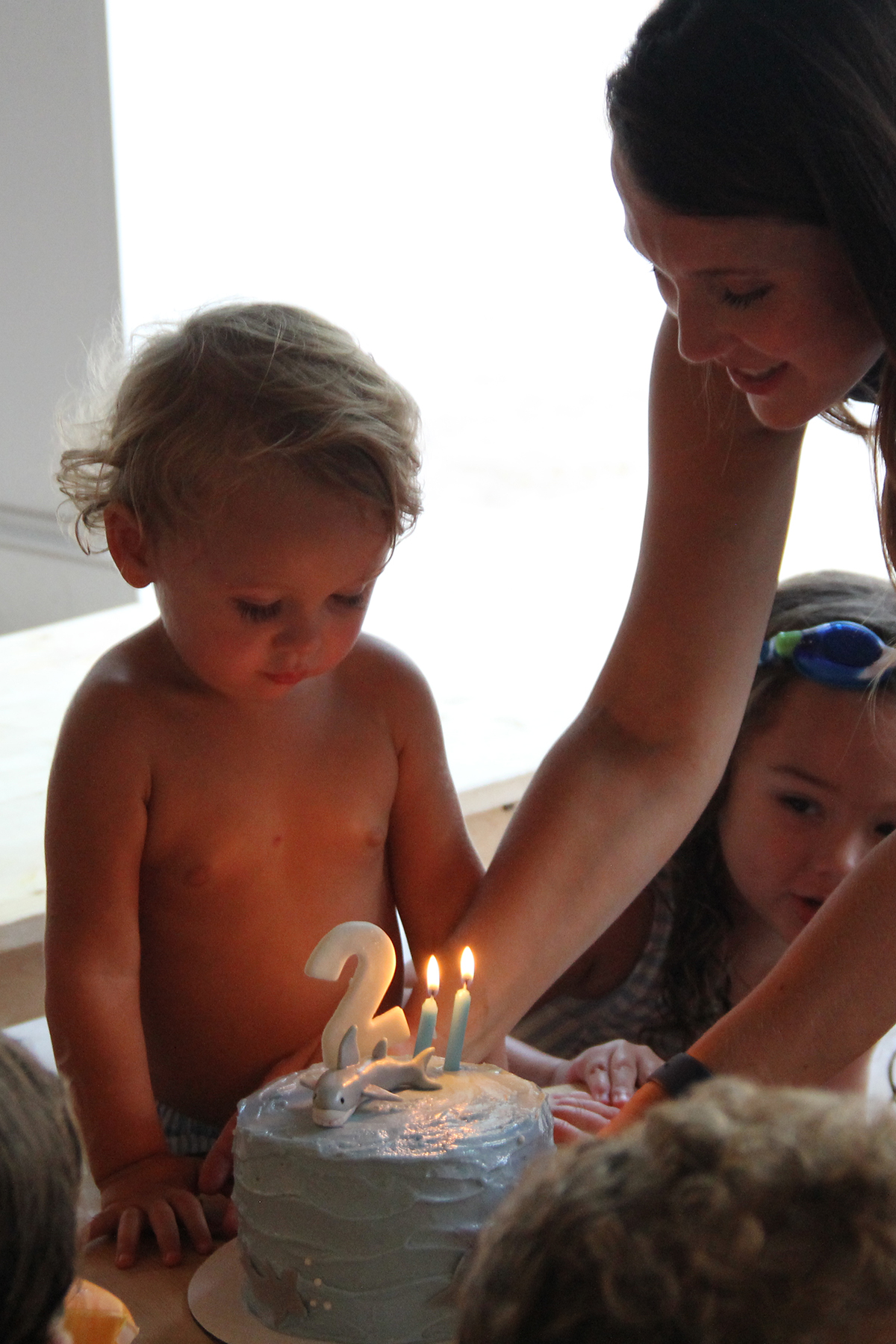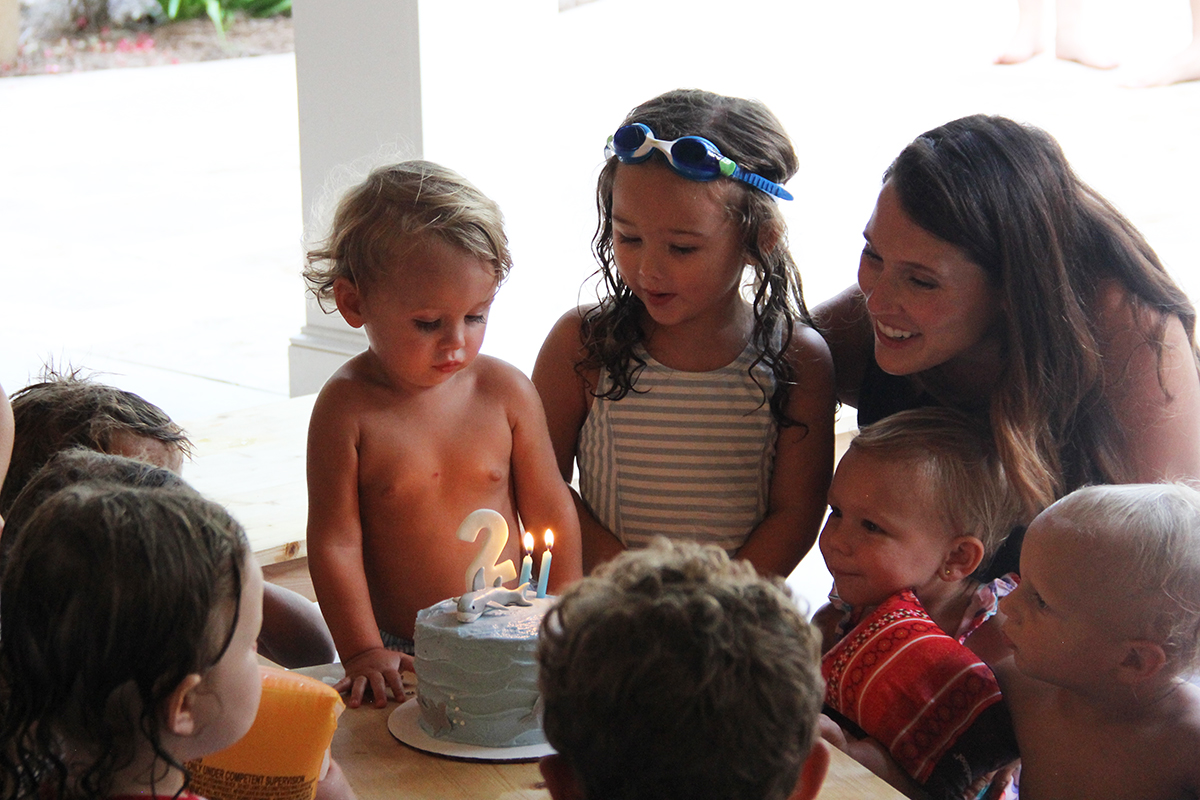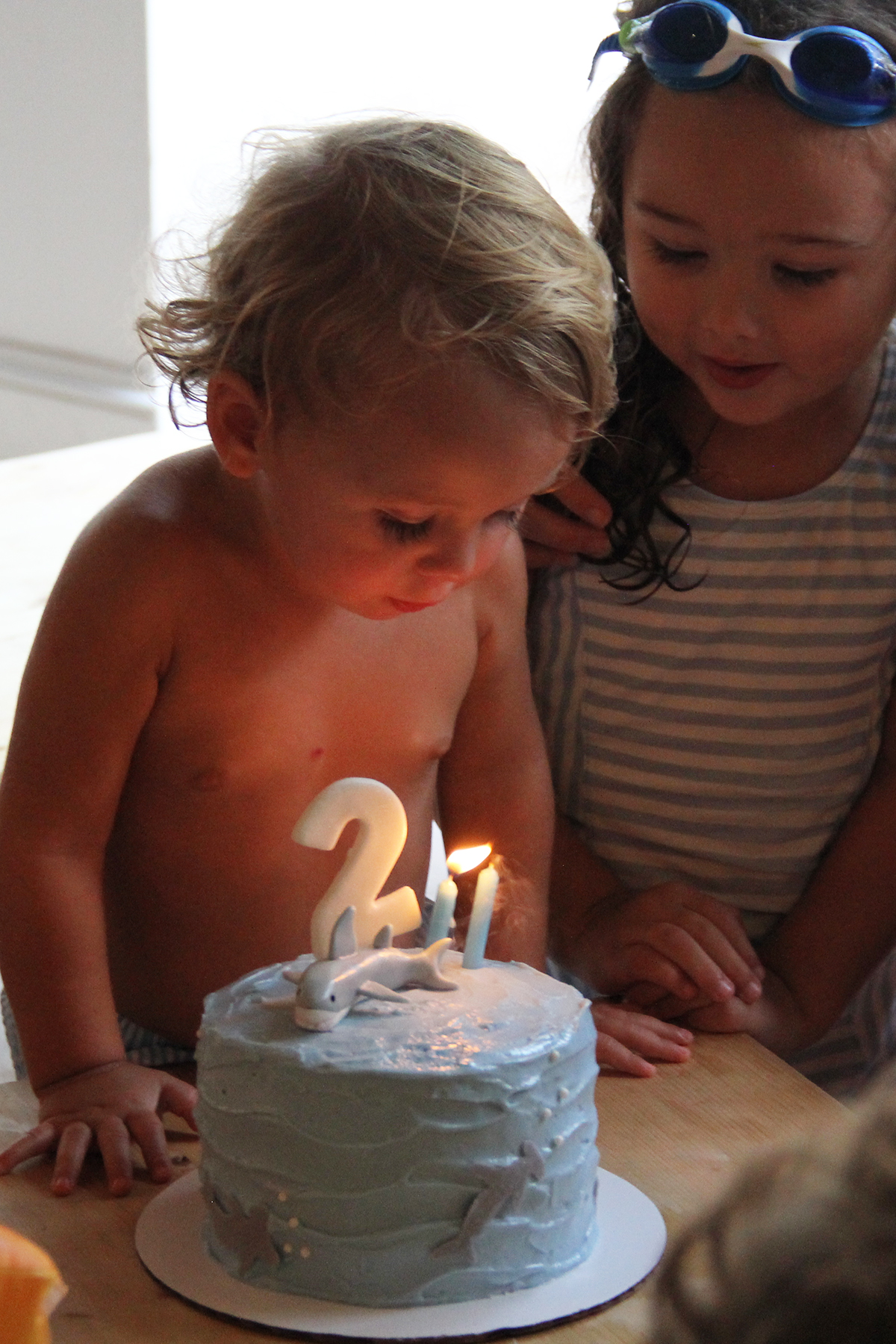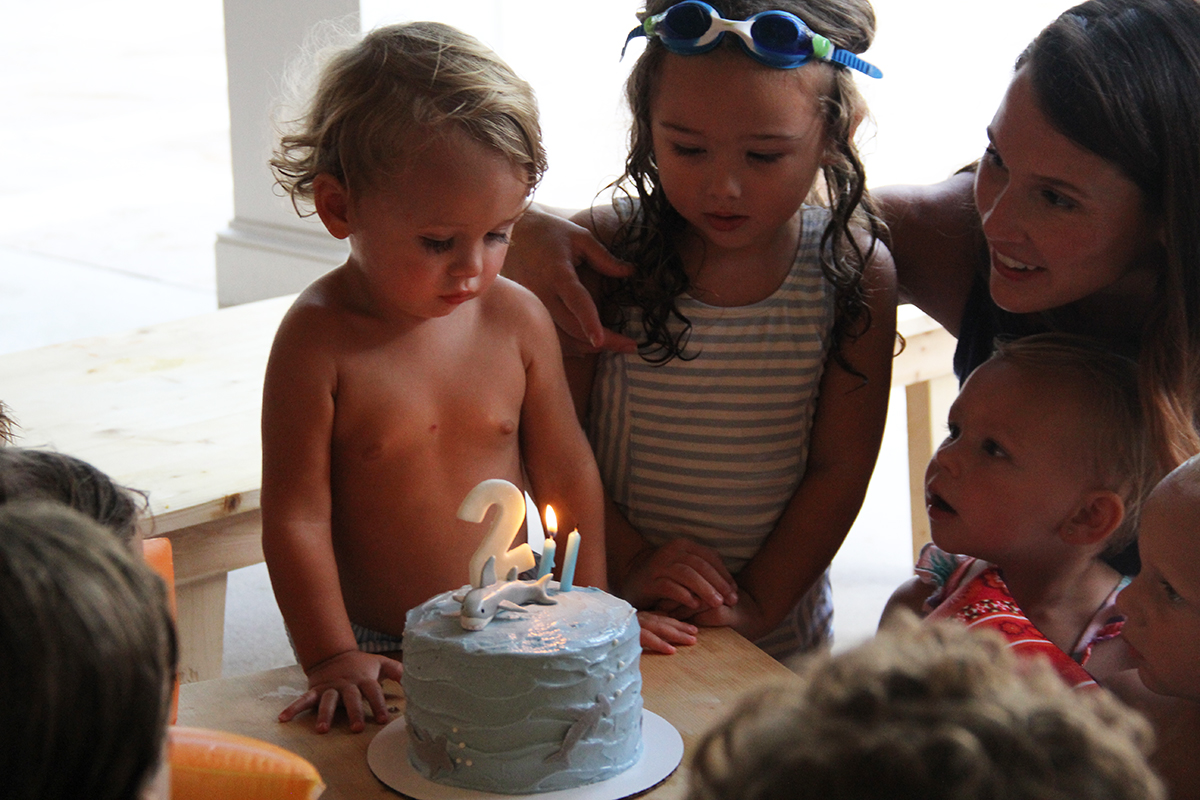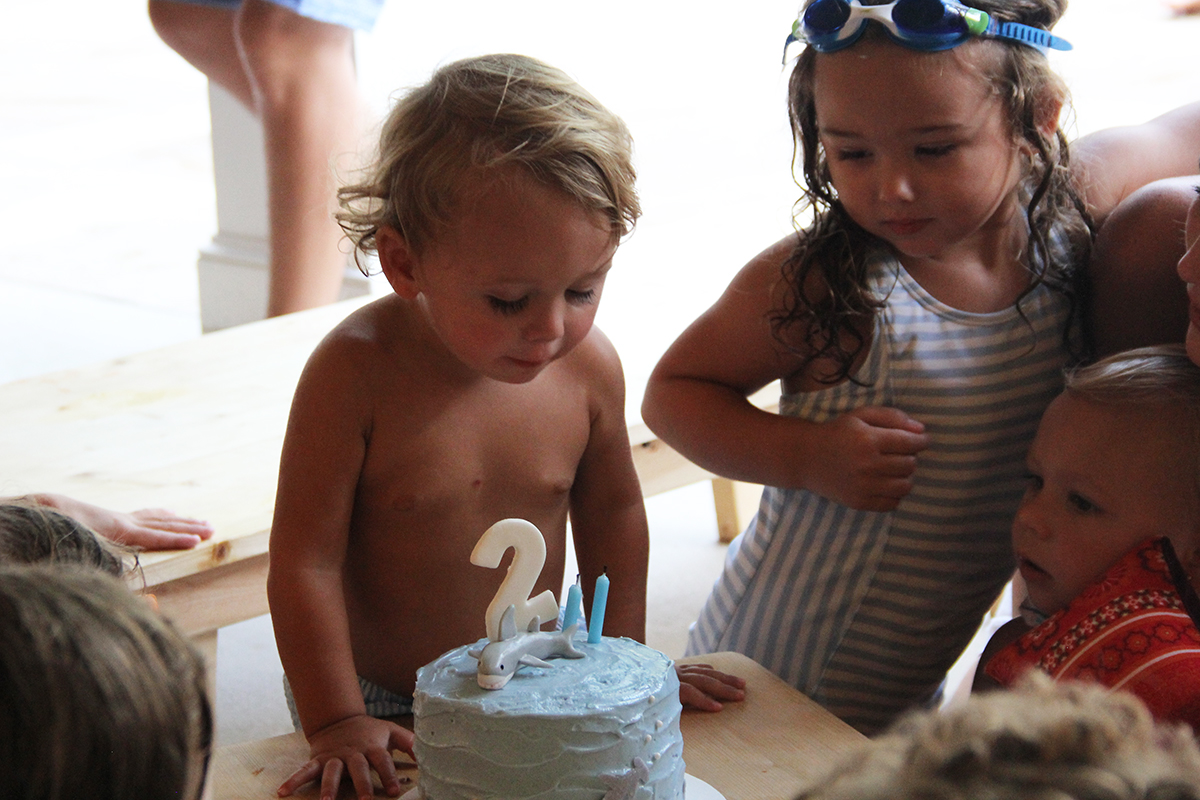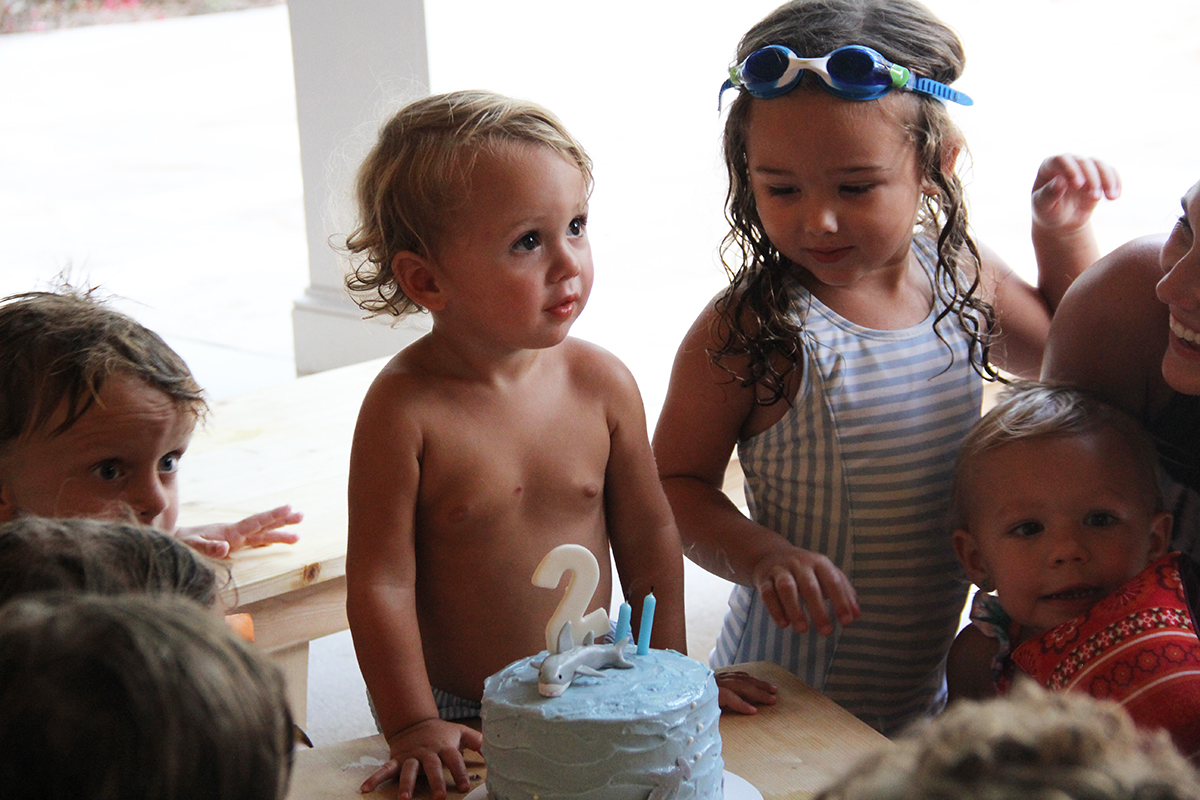 Britt absolutely loved the shark cake and cupcakes! The kids were all eager to dive in. And despite practicing blowing out candles for the past few weeks, he was a bit shy with all of the attention. He did manage to blow them both out!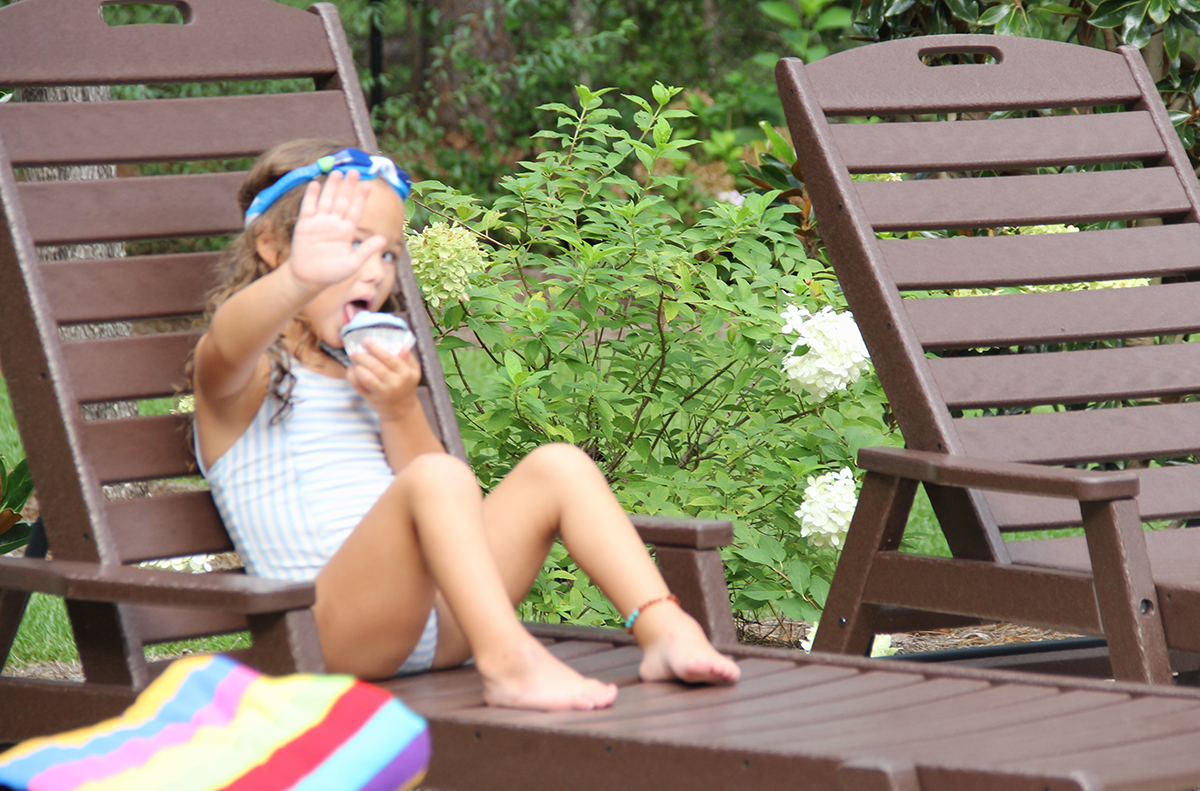 Big sister loves a good cupcake and enjoys eating them in peace! She'll find a cupcake, a quiet spot alone, and enjoy every single crumb. It's too funny! This is where she isolated herself after we sang "Happy Birthday."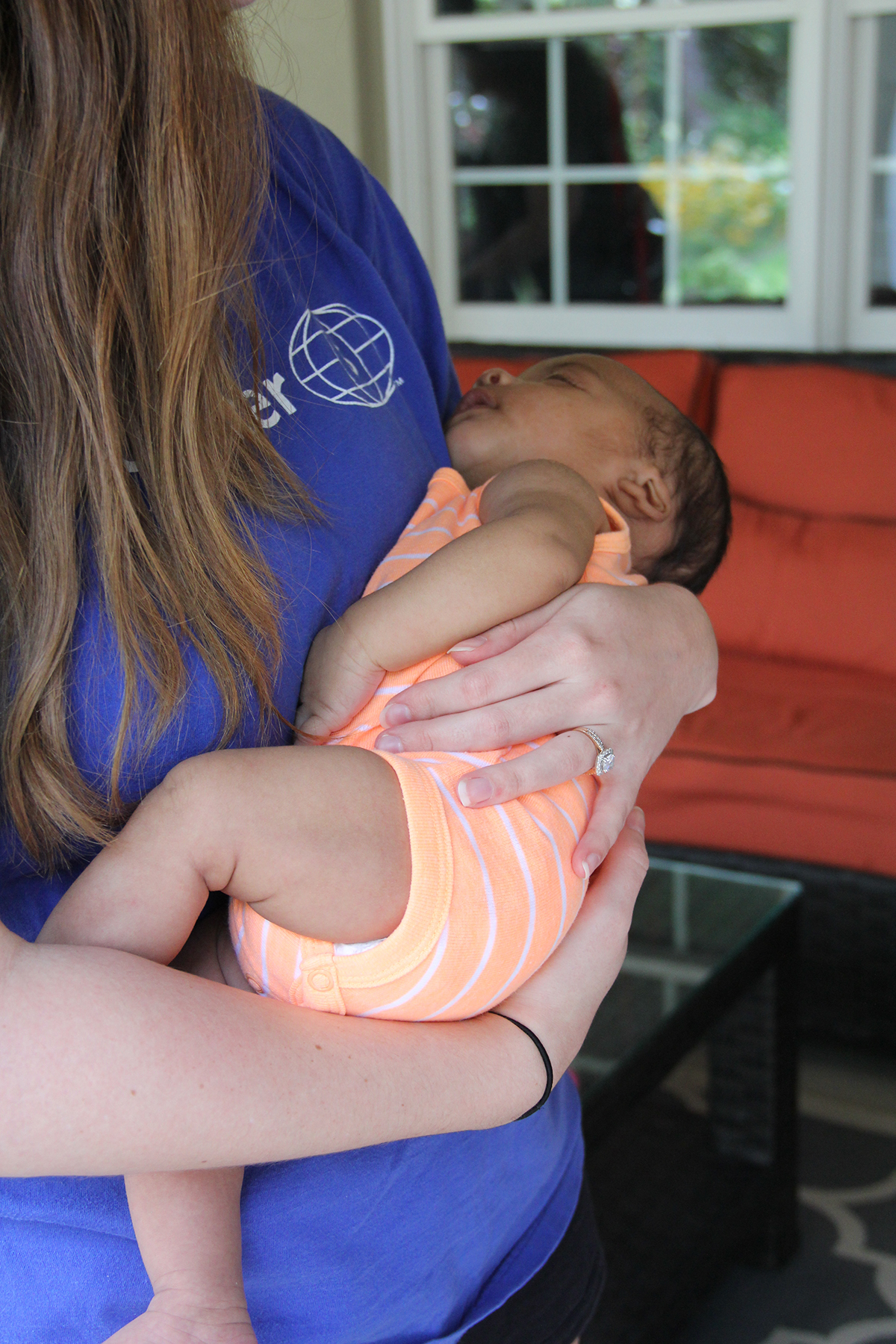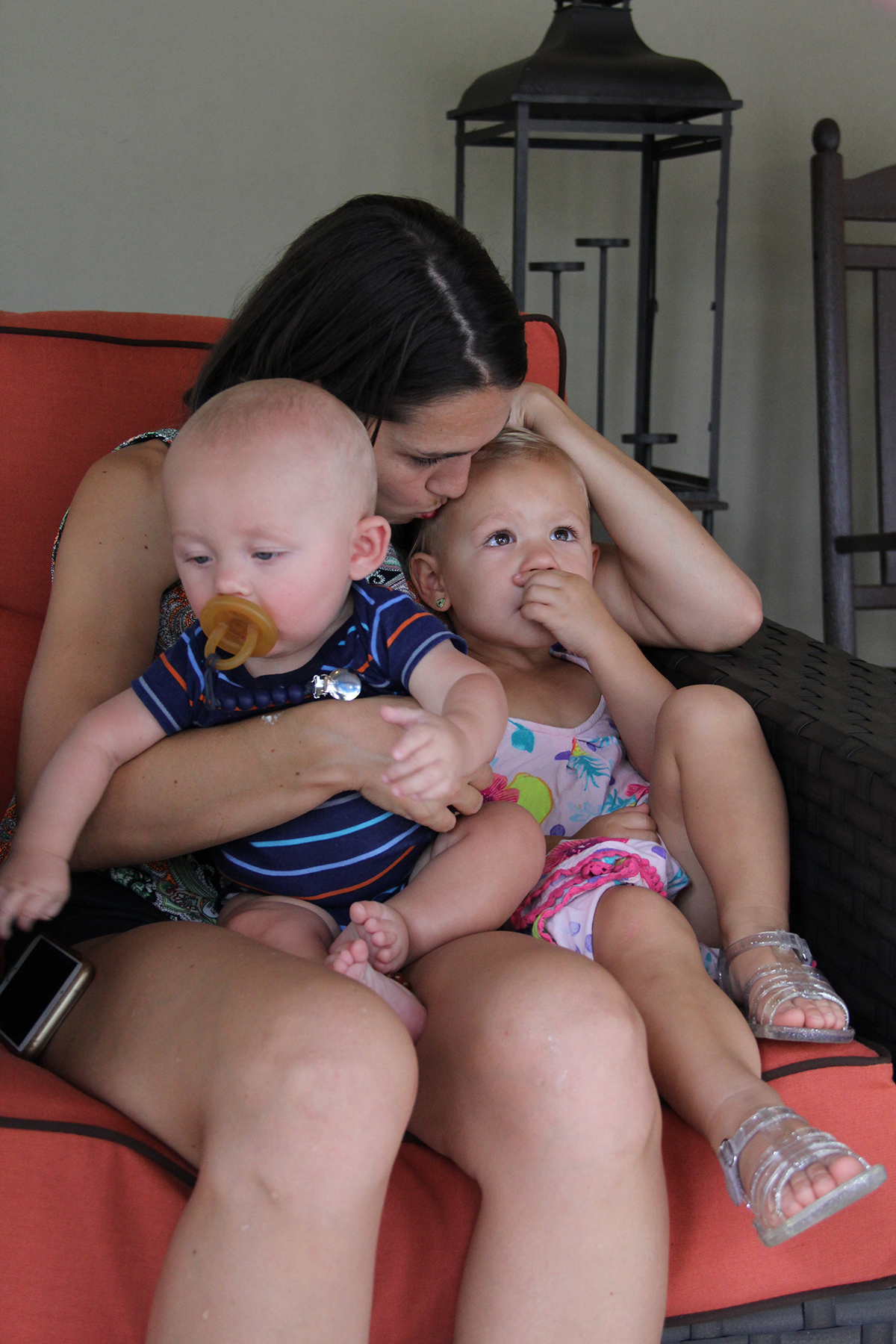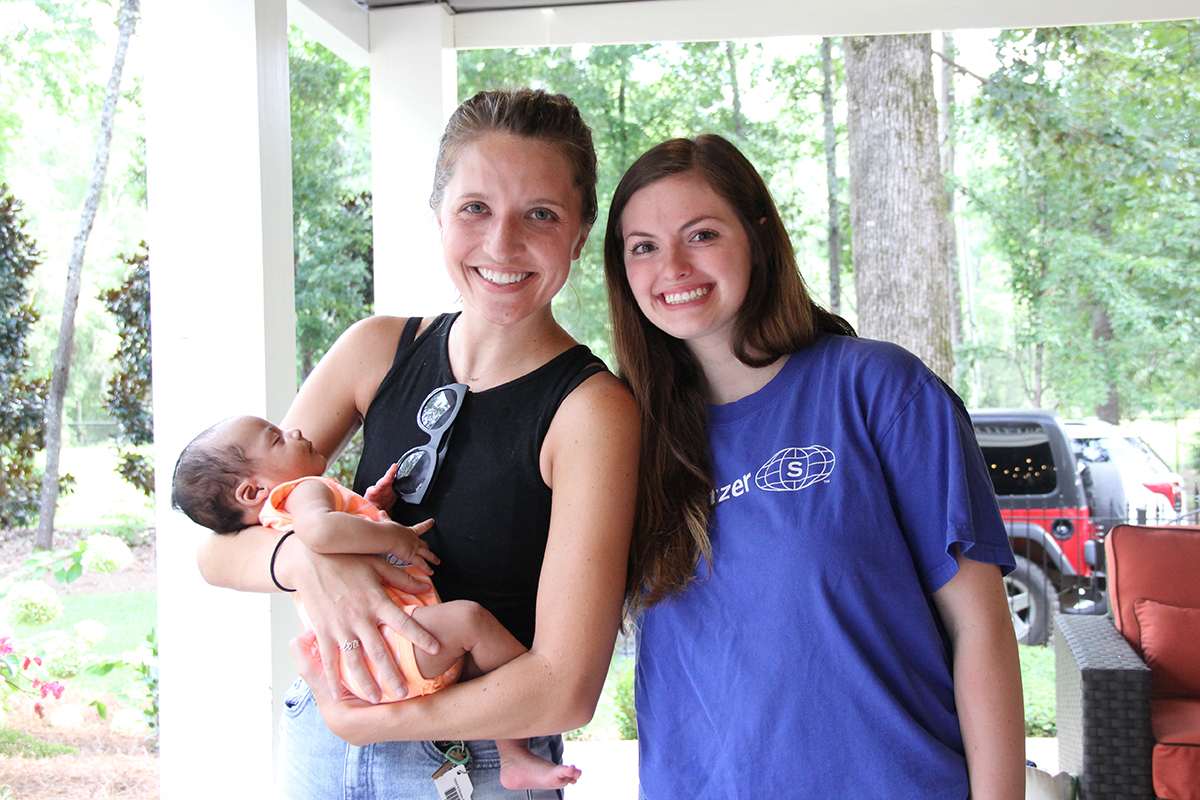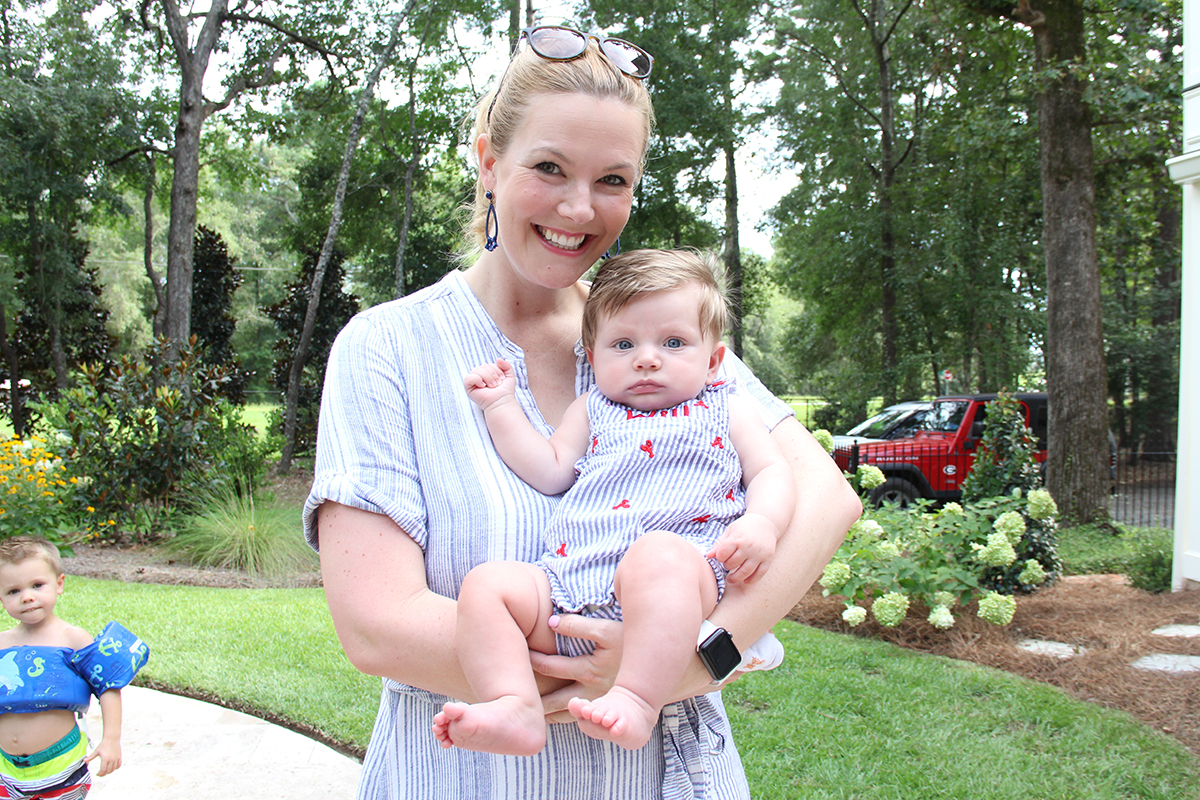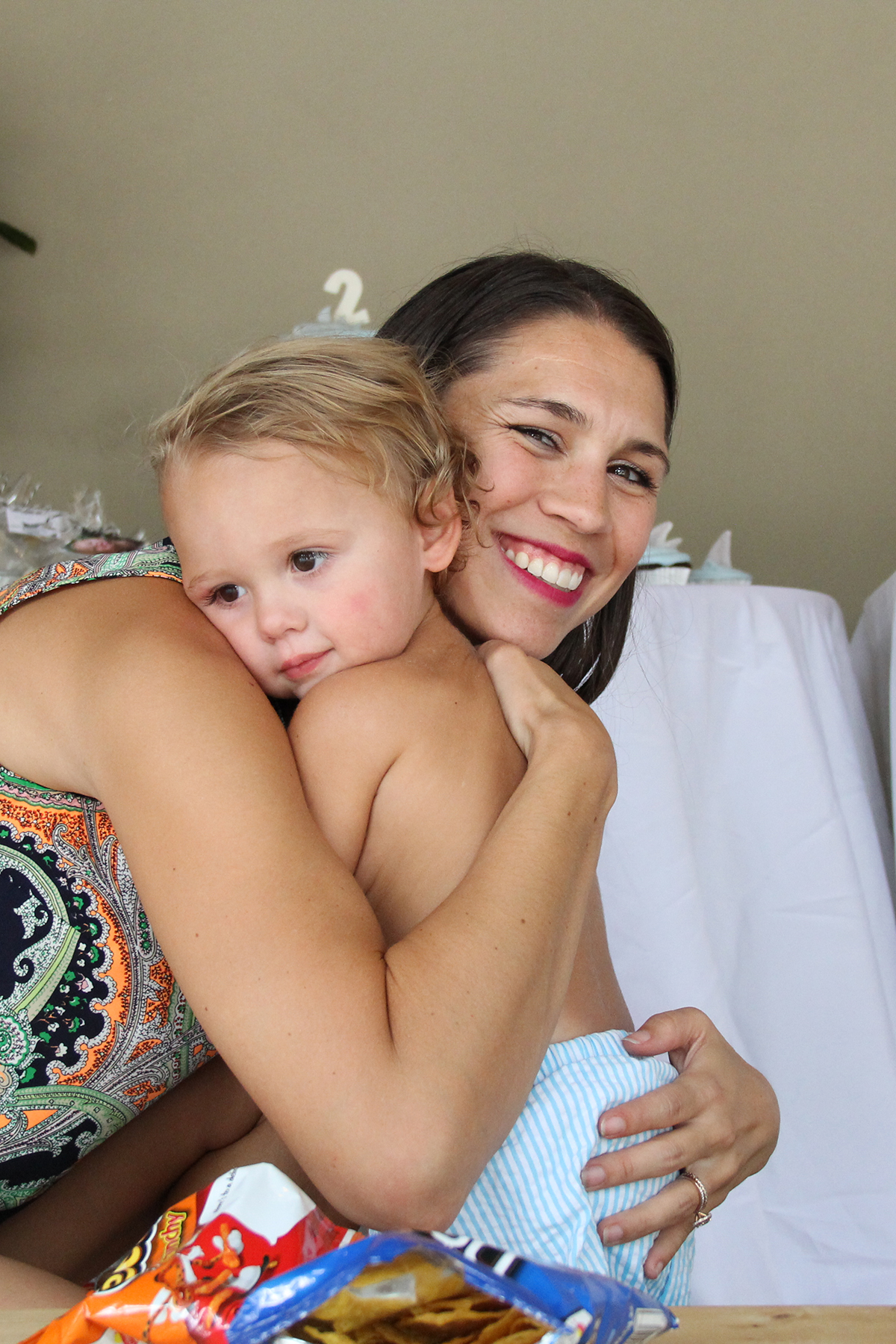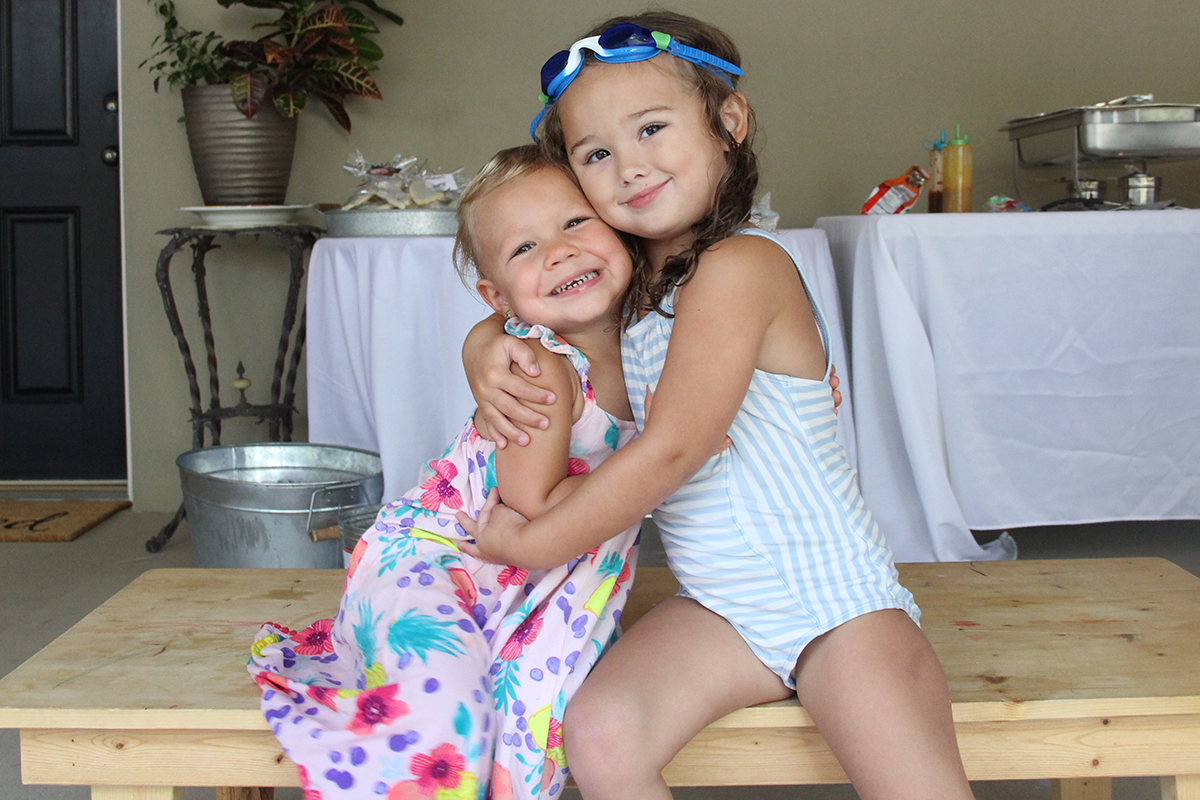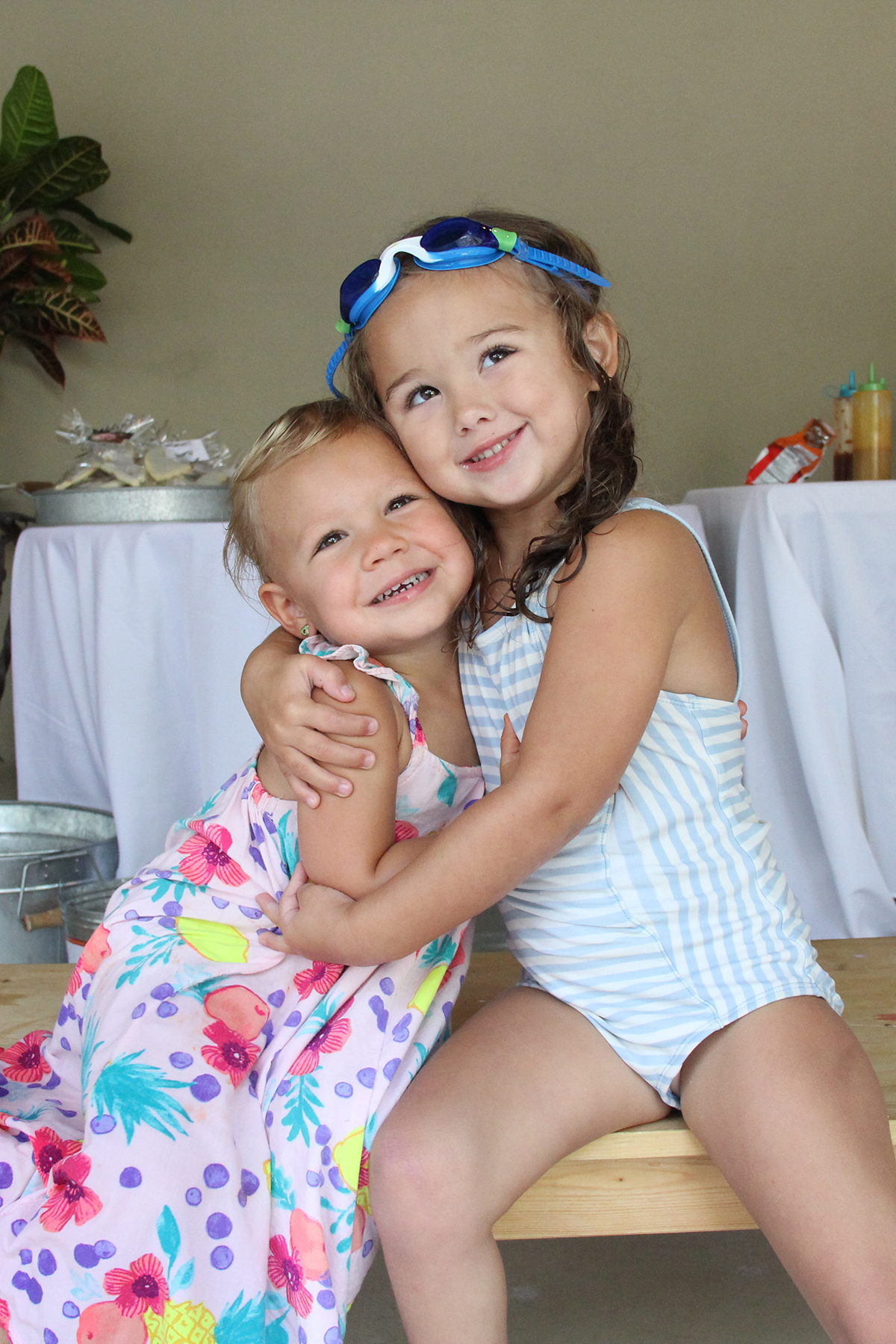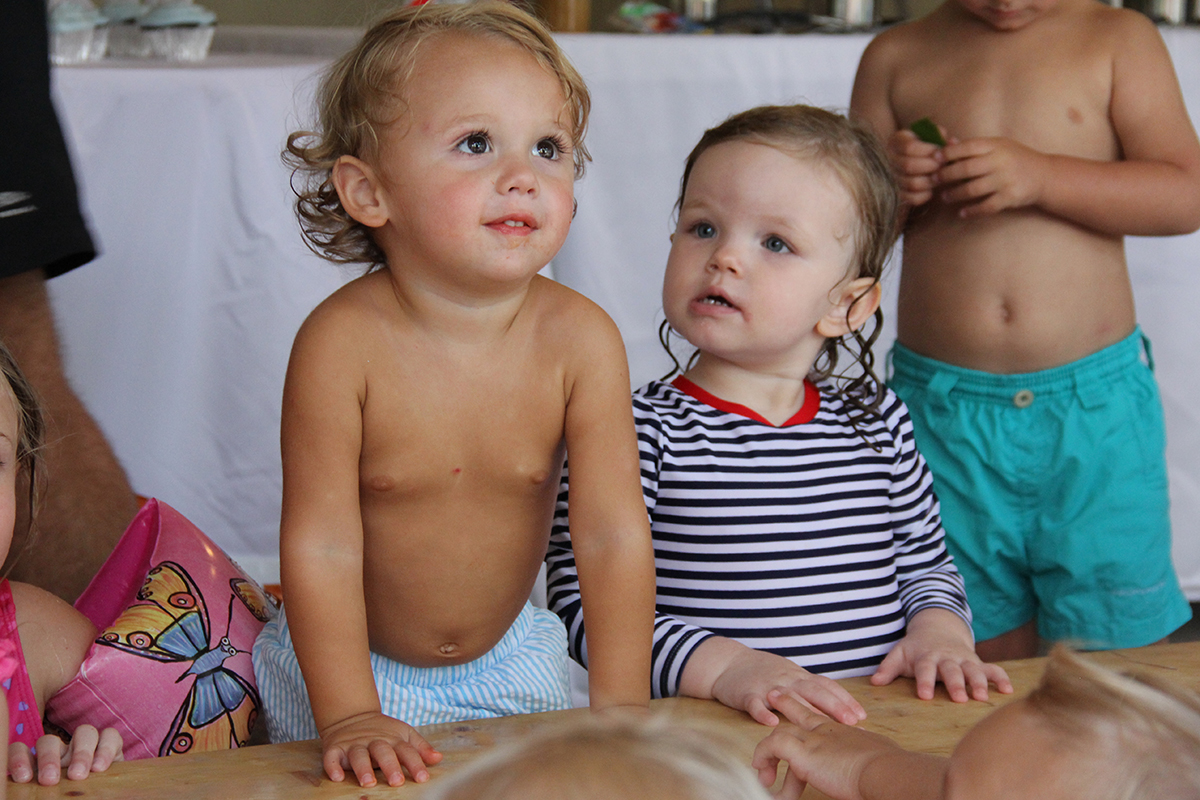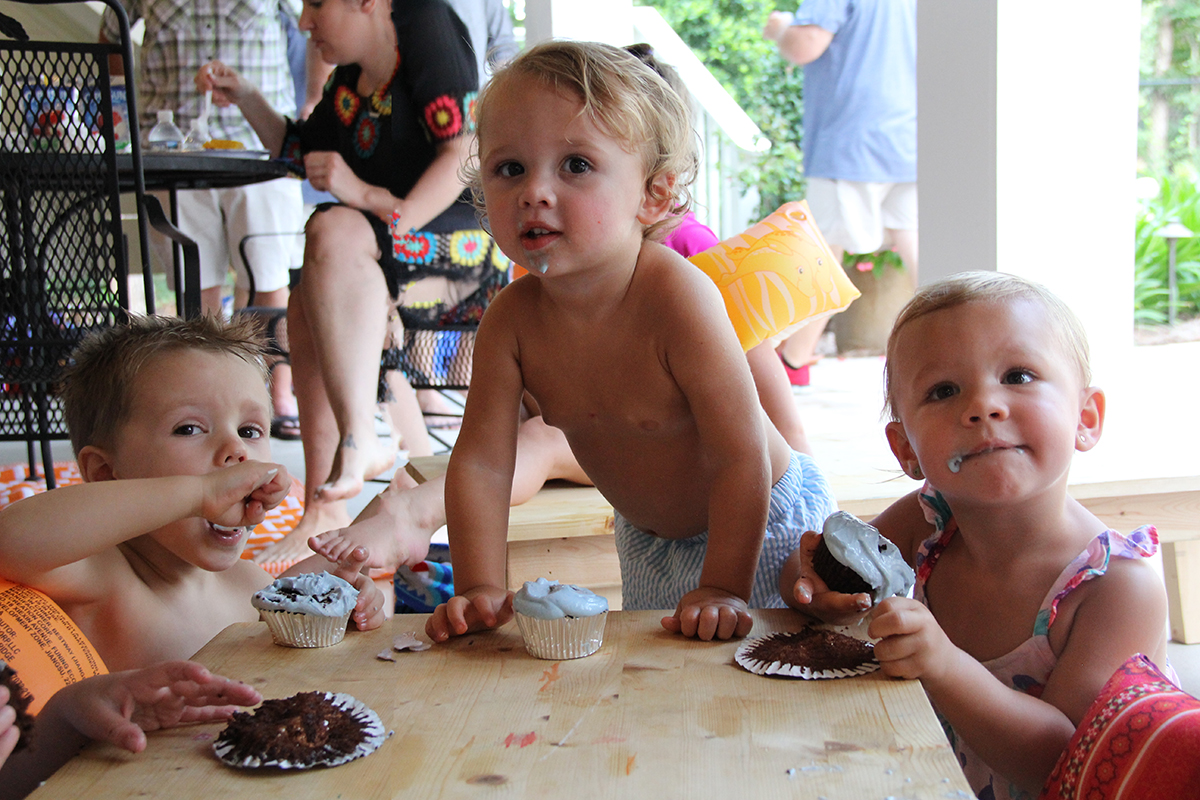 I love this photo of Ty, Britt, and Avera – cousins from both sides of the family. These 3 + Joy Belle had so much fun together.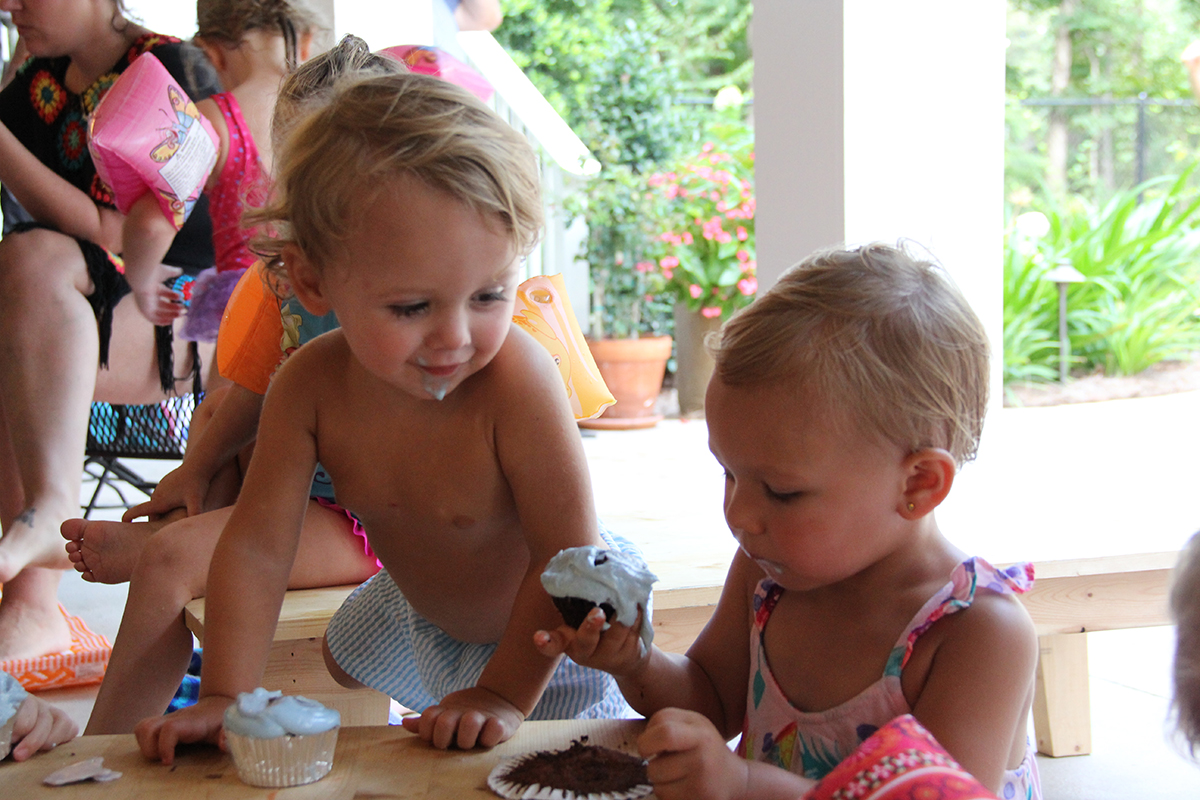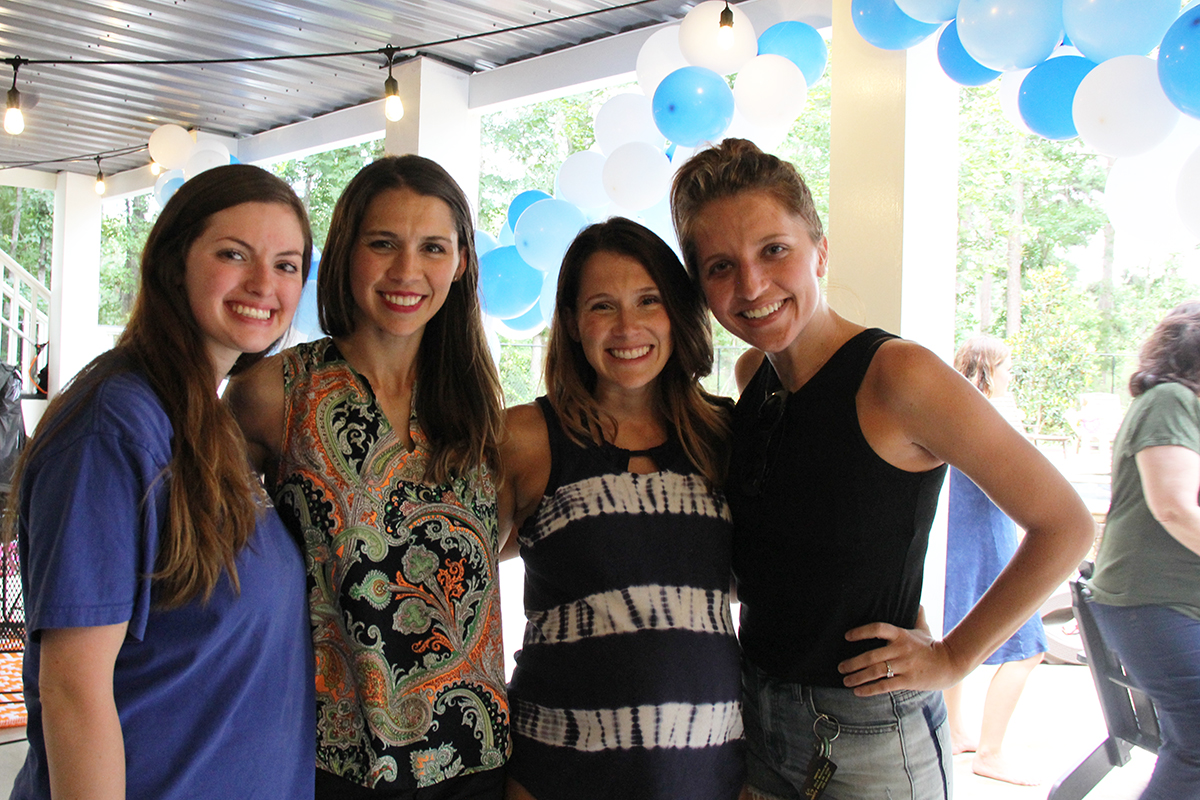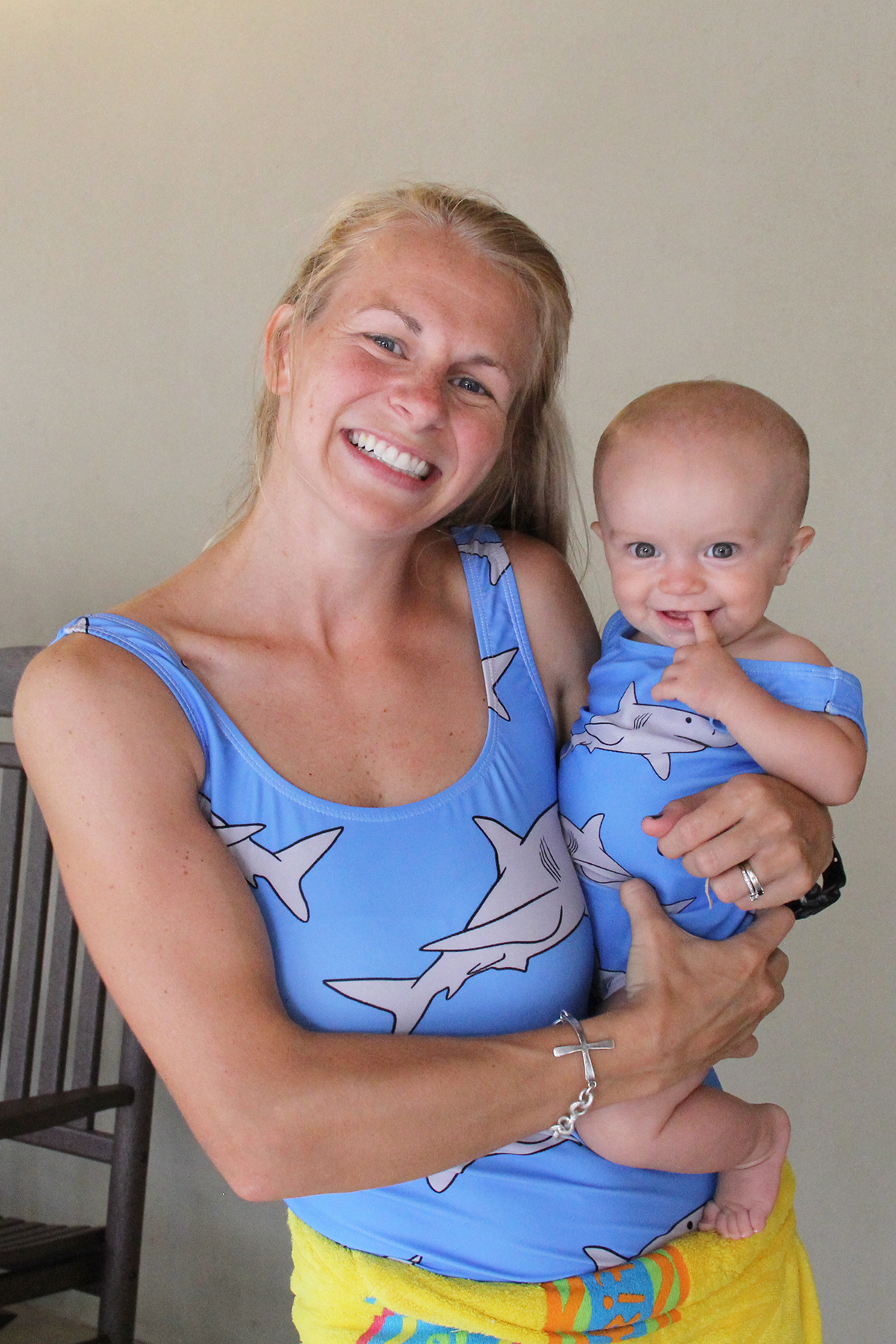 How adorable are these twinning mom and baby? I can't get over those cute shark suits!
 Big sister really wanted to help her baby brother open his gifts and he didn't mind too much.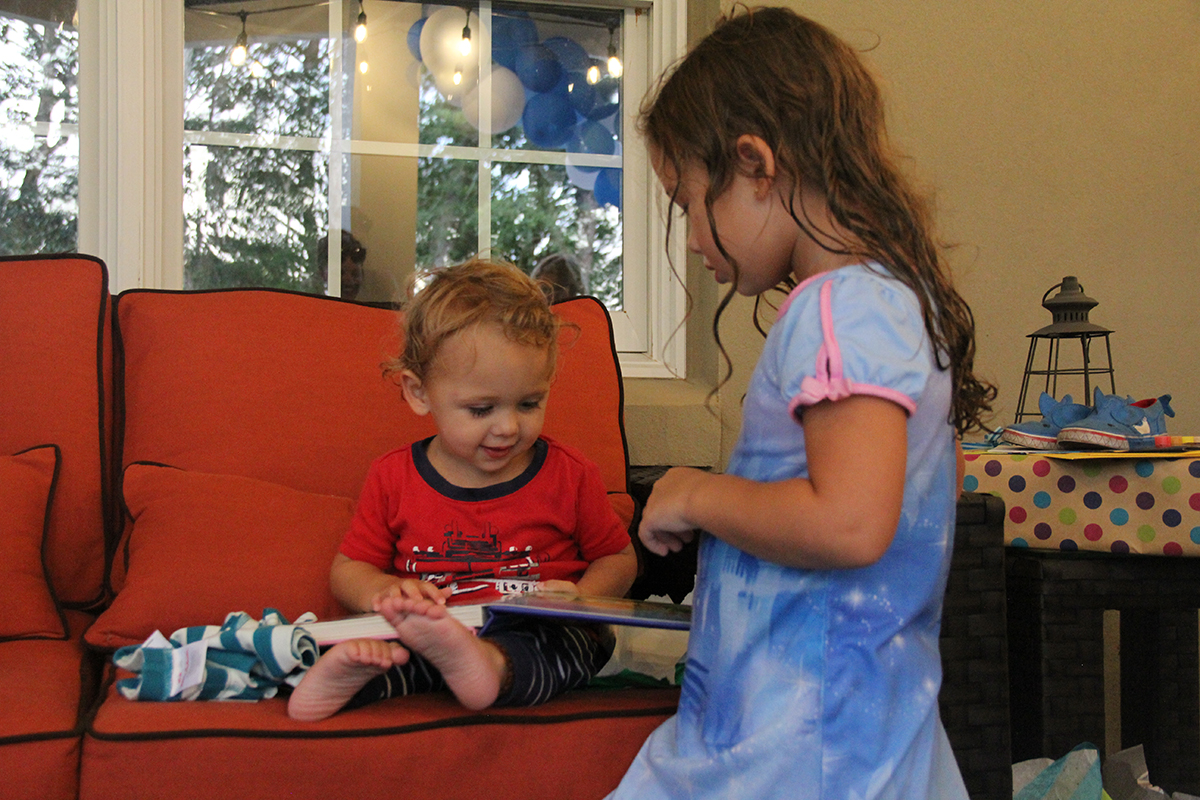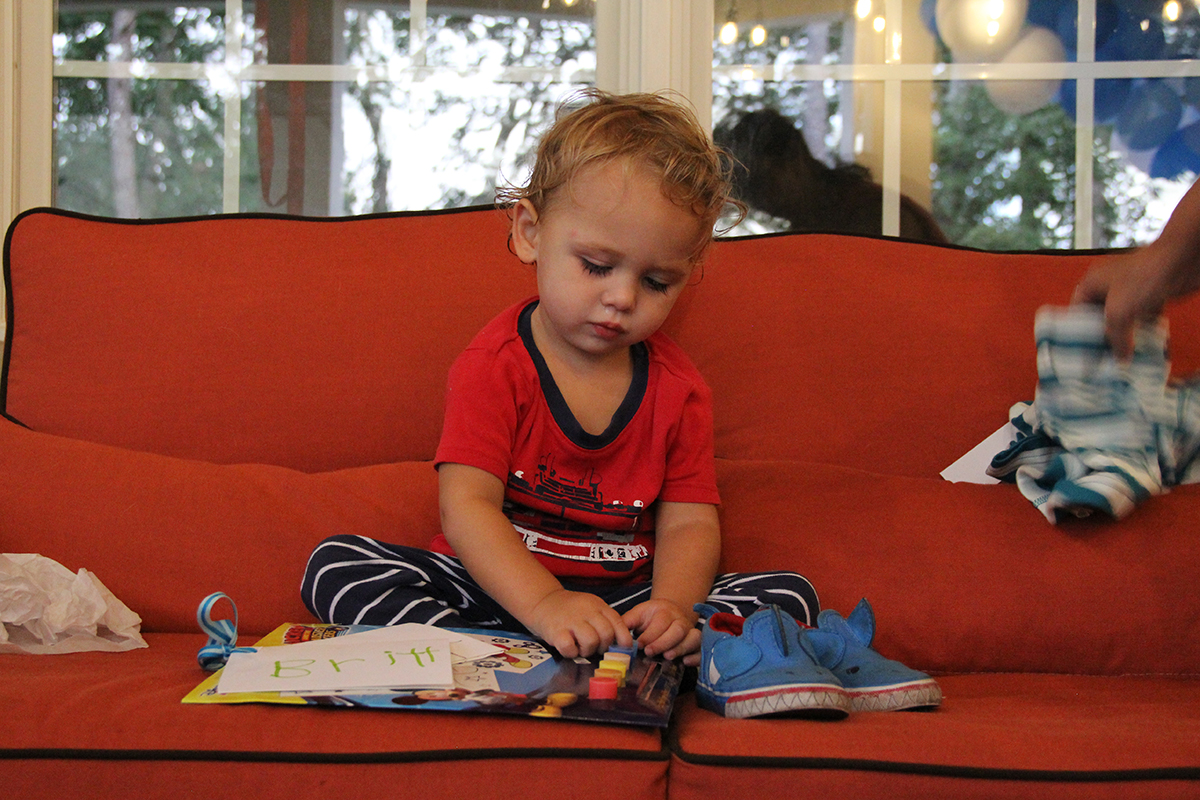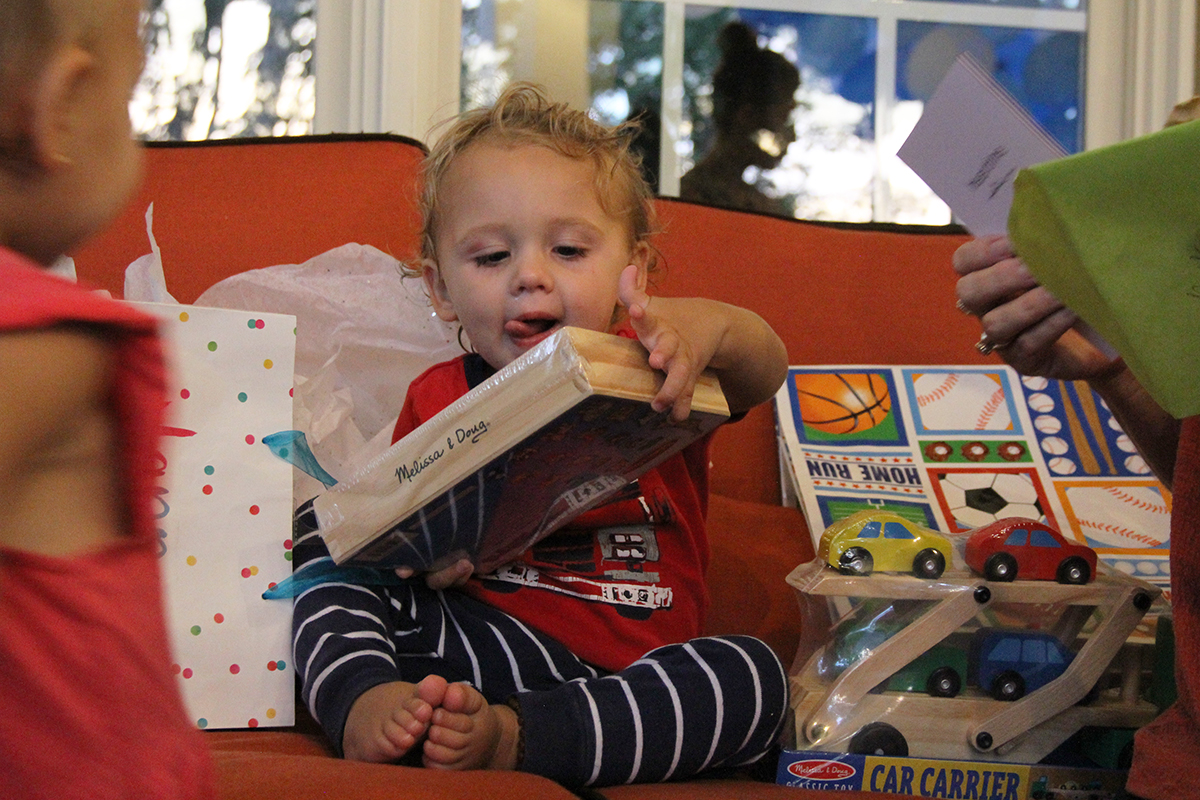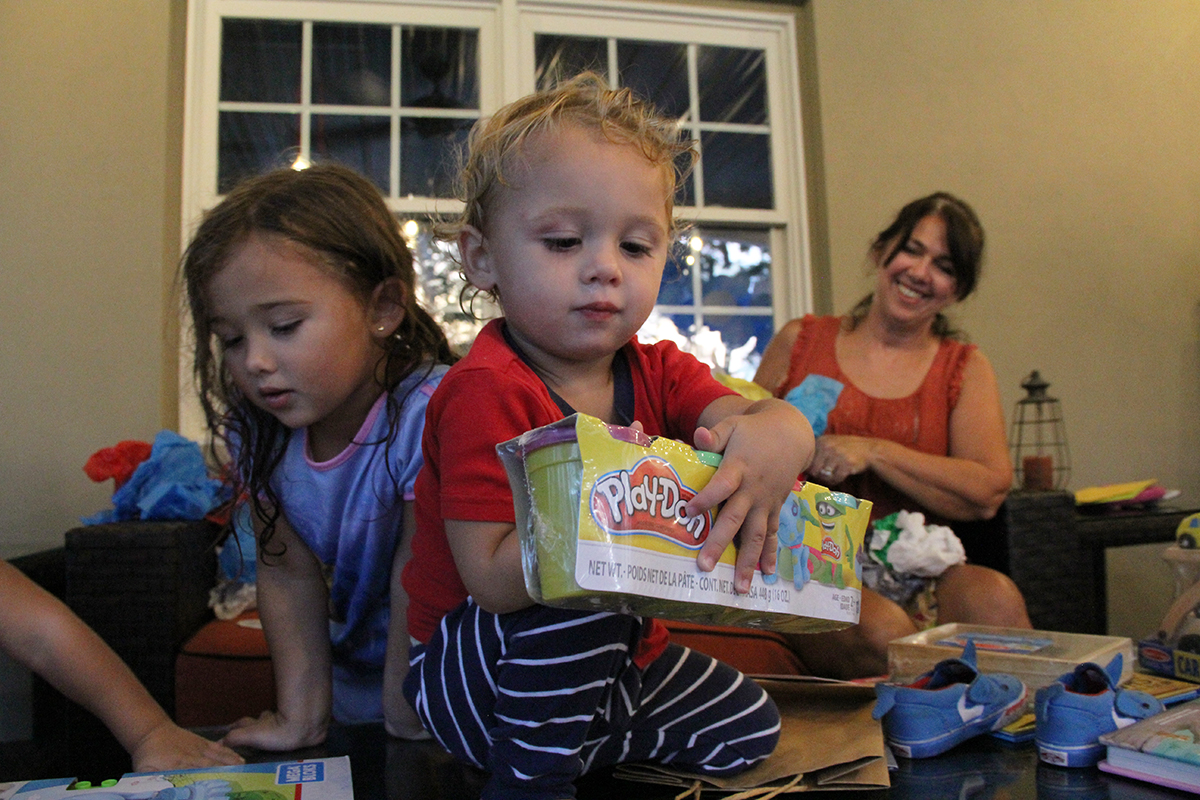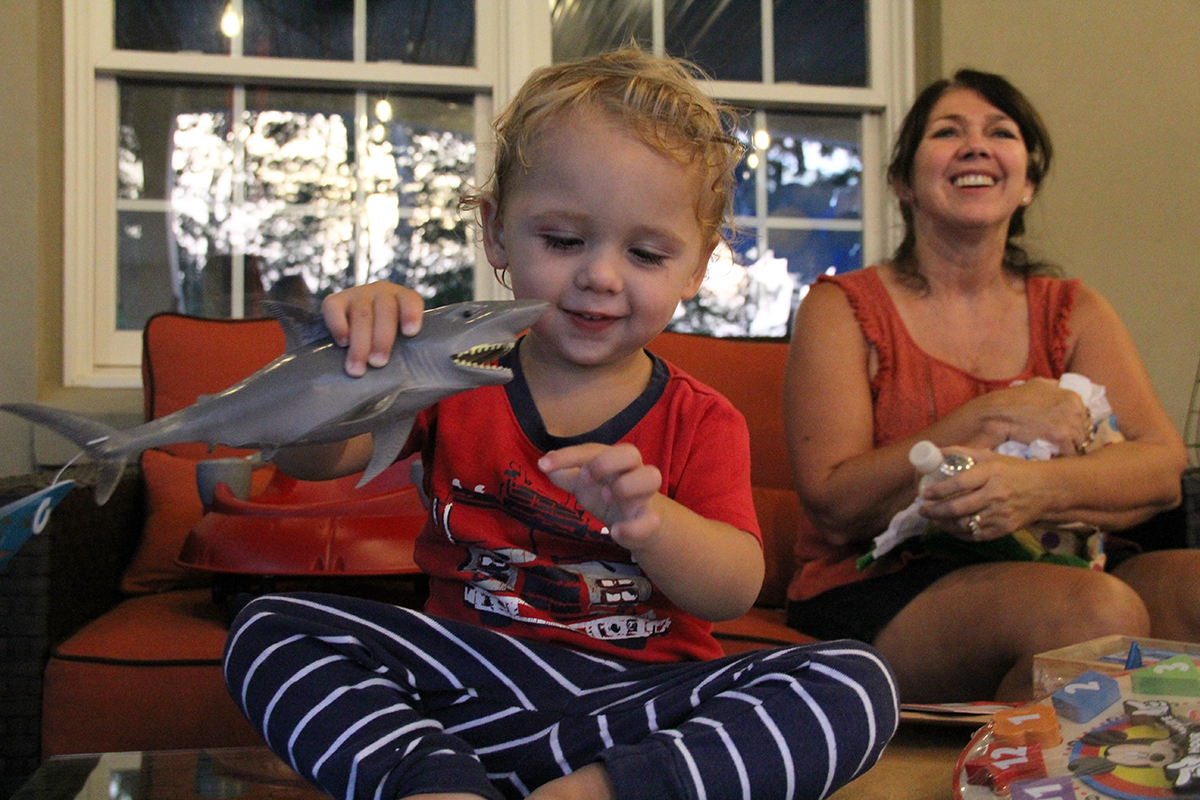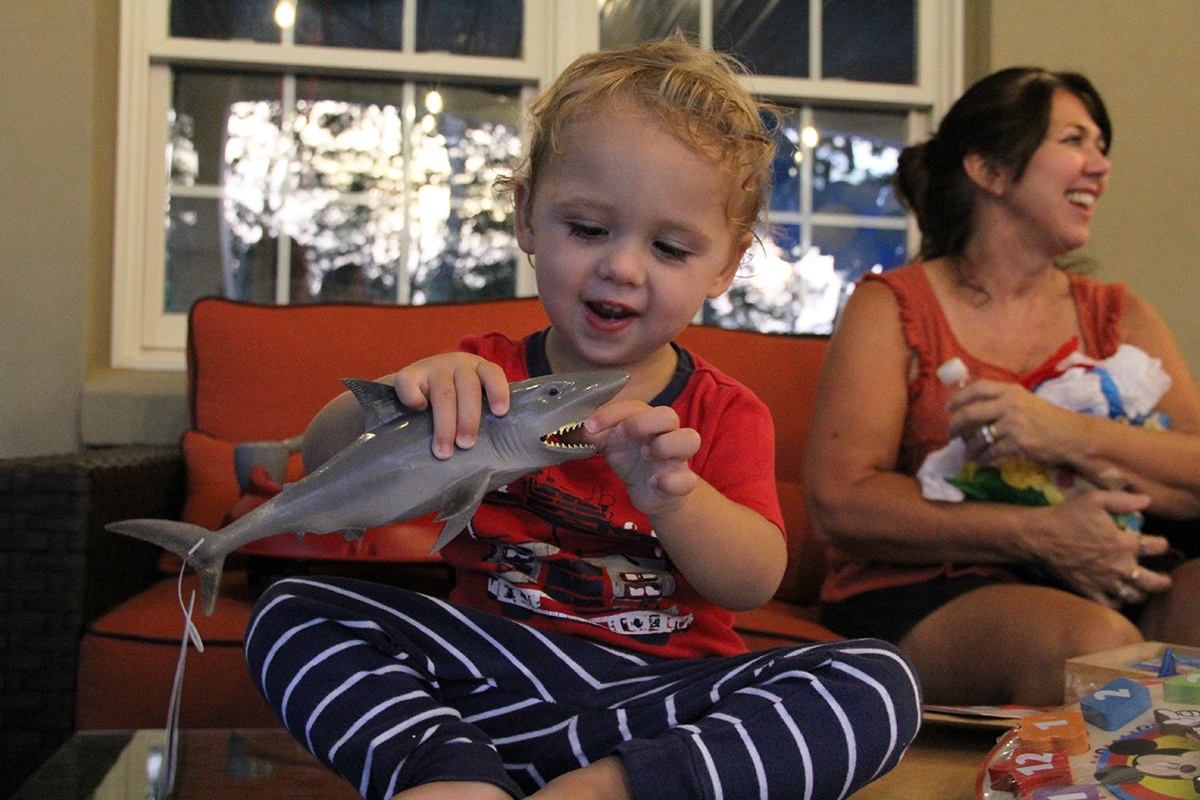 A huge thank you to each and every person that came out to celebrate! We felt the love and couldn't imagine spending our birthdays with better people. We both had a great time and there is no doubt we're very blessed.
(Cake and cupcakes by Sara White; invitations and party favor tags by pärdē; food and cookies prepared by my sweet mother-in-law and aunt; balloon arch brought to you by the hands/hot air of myself, my sister, and mom! It truly takes a village.)