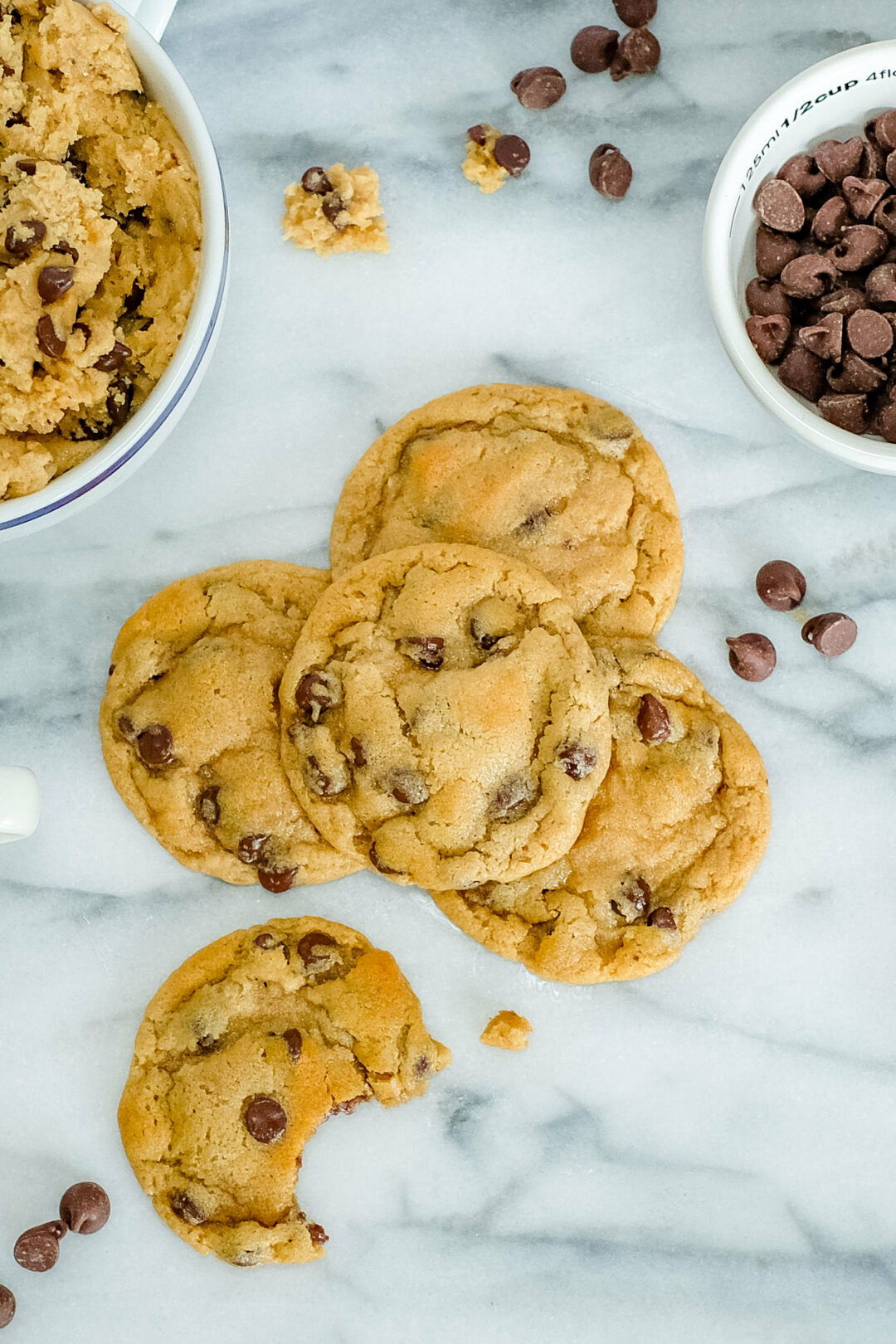 On August 4th (this Saturday!), Britt will be TWO. I still can't believe my baby is about to be two and that we're adding another one to the crew in just a few short weeks. We plan to celebrate poolside with family and friends. I am looking forward to his sweet face when we all sing "Happy Birthday." We've been practicing and it's the sweetest, cutest face ever, particularly when we get to the part that says, "to Britt Colby."
Not only is August 4th a special day because of our birthdays, but it's National Chocolate Chip Cookie Day – which happens to be my favorite cookie. So I thought I would share what I deem the best, chocolate chip cookie recipe.
Prep Time
10 minutes
Cook Time
7-8 minutes
Ingredients
3/4

c.

butter

softened

3/4

c.

brown sugar

1/2

c.

white sugar

1

egg

3/4

tsp.

vanilla

2

c.

flour

3/4

tsp.

salt

3/4

tsp

baking soda

2

c.

chocolate chips
Instructions
Preheat oven to 365 degrees.
Cream butter & sugars in stand mixer for 2-3 minutes.
Add wet ingredients (egg & vanilla) & beat for 1 minute.
In separate bowl mix dry ingredients (flour, salt, baking soda).
Slowly add dry ingredients to mixer & cream.
Add chocolate chips! (You could add pecans too.)
Scoop cookie dough onto parchment pan. For small cookies place 12 on pan. For larger fit 6-8.  You can freeze your cookie sheet with dough on it for 10-15 minutes to set dough.
Bake in preheated oven 7-8 minutes, or until slightly brown on top.
Remove from oven & let cool for 10 minutes before serving. Or eat immediately & burn the roof of your mouth, like I usually do. We can't resist a hot, melt your mouth cookie.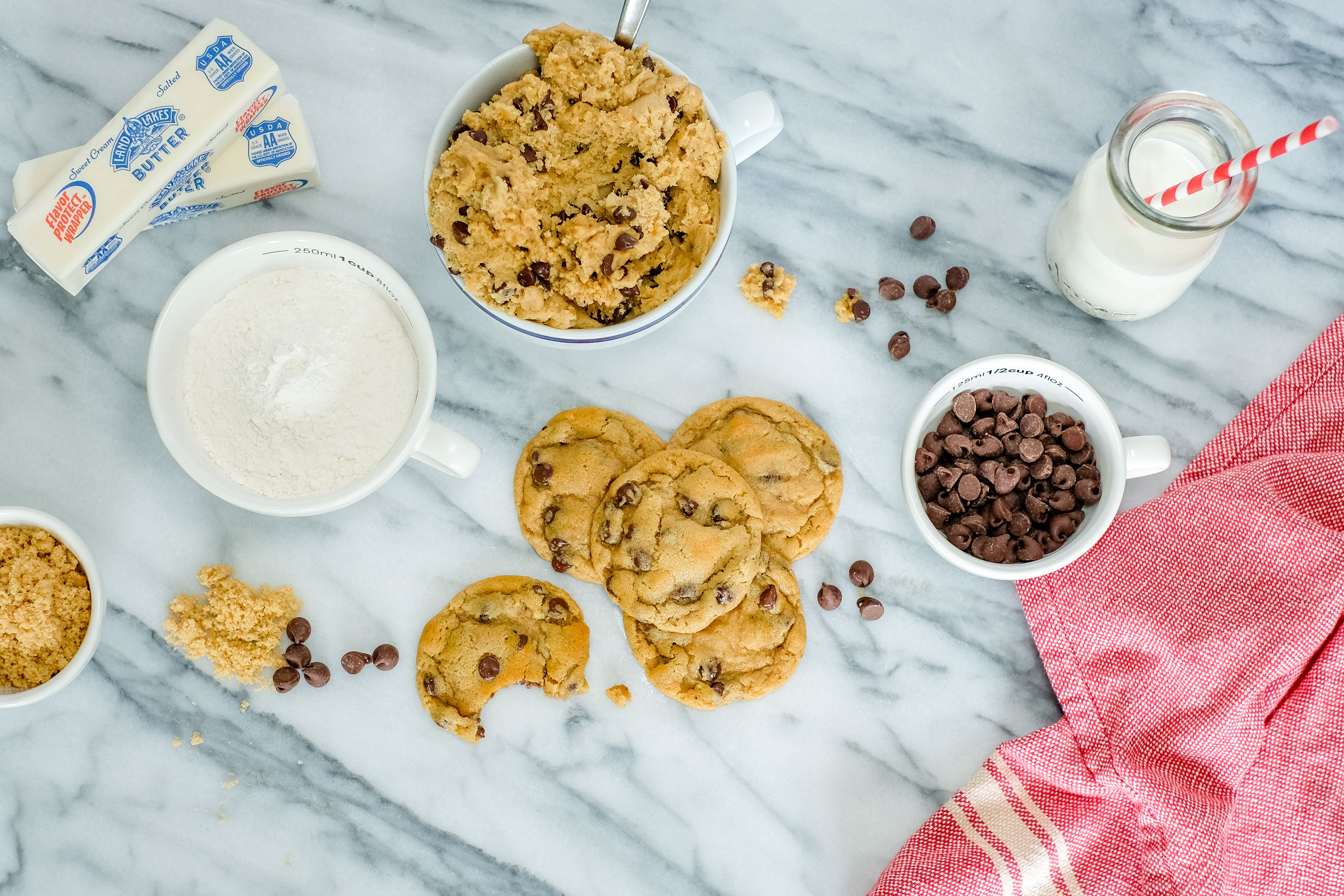 Oddly enough, I found this recipe on Instagram years ago and decided to try it. I'm so glad I did, because it quickly became my favorite, cookie recipe.
I hope you enjoy these! They're simple to bake and I usually have everything on hand. I'm pretty sure they'll be your new favorite too.