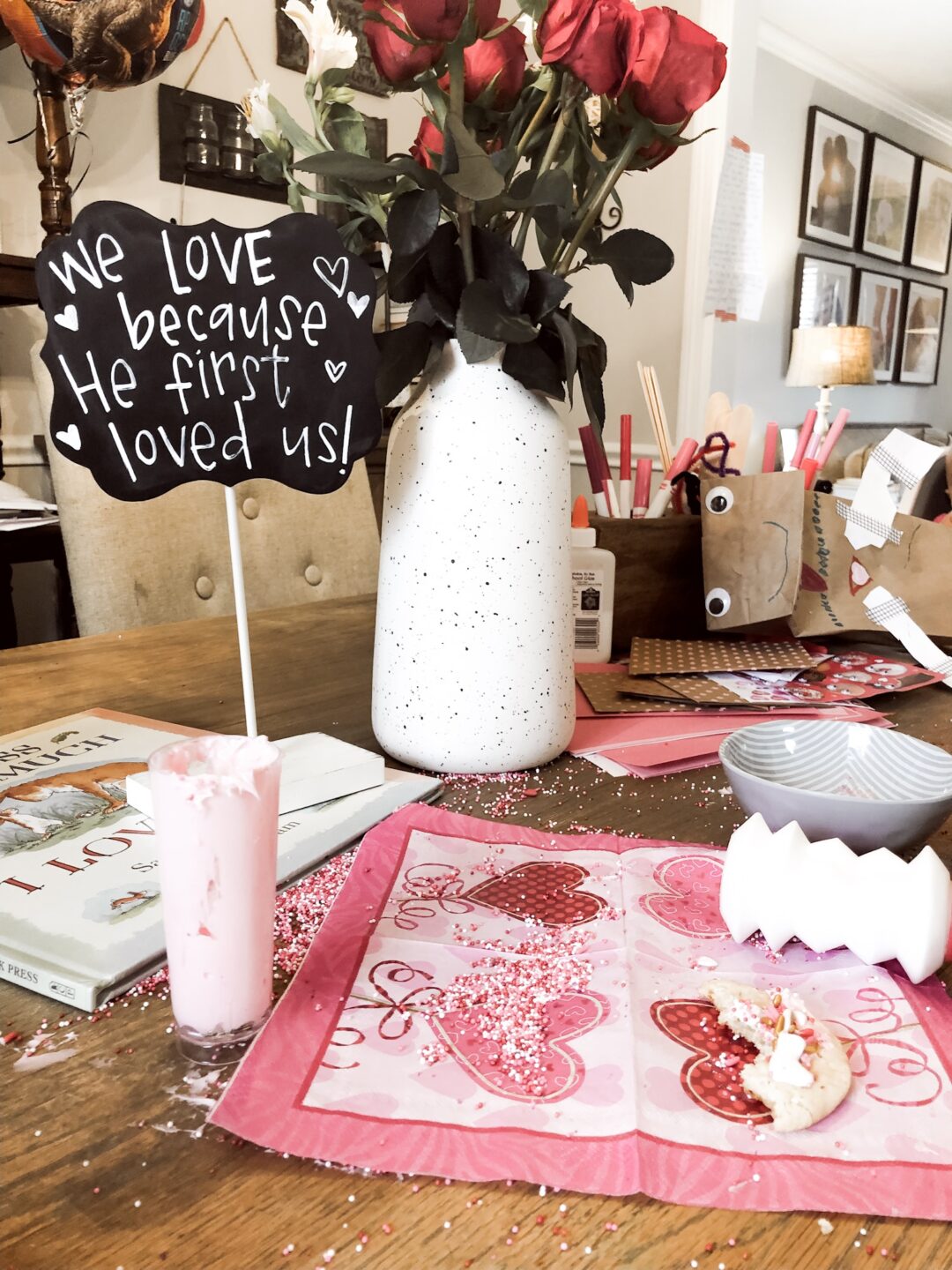 Valentine's Day was never a holiday I enjoyed or even looked forward to until I had little ones. Now, I absolutely love spoiling them with little gifts and acts of love. It's so fun to see their faces light up when I pull out the pink and red heart decor. This year, we joined up with some of our homeschool friends for a Valentine's party. We're all on board for an excuse to throw a party.
Brittany went all out with these super cute signs, a Valentine's craft, and coordinating snacks and drinks for the kids. Joy Belle said her favorite part of the celebration was "decorating cookies." I would say that everyone enjoyed the sprinkles!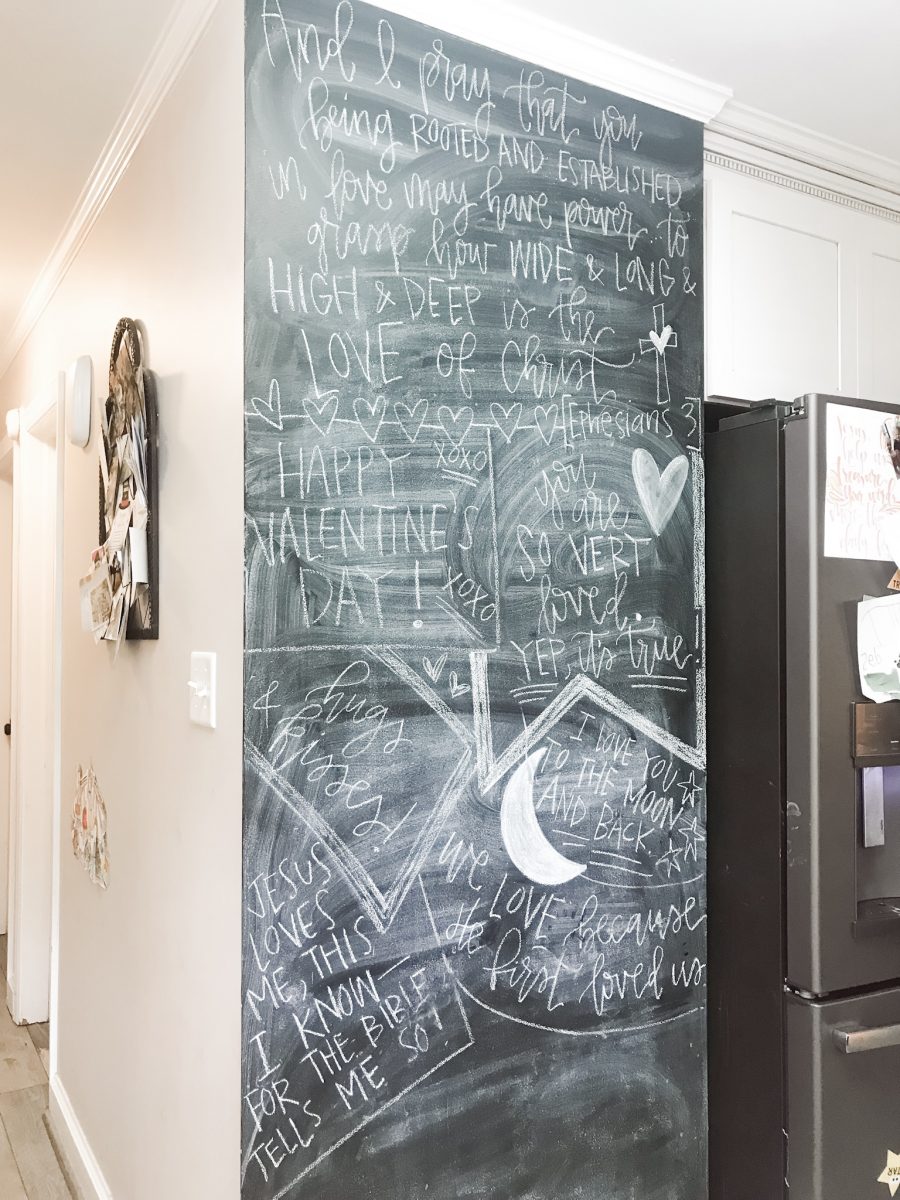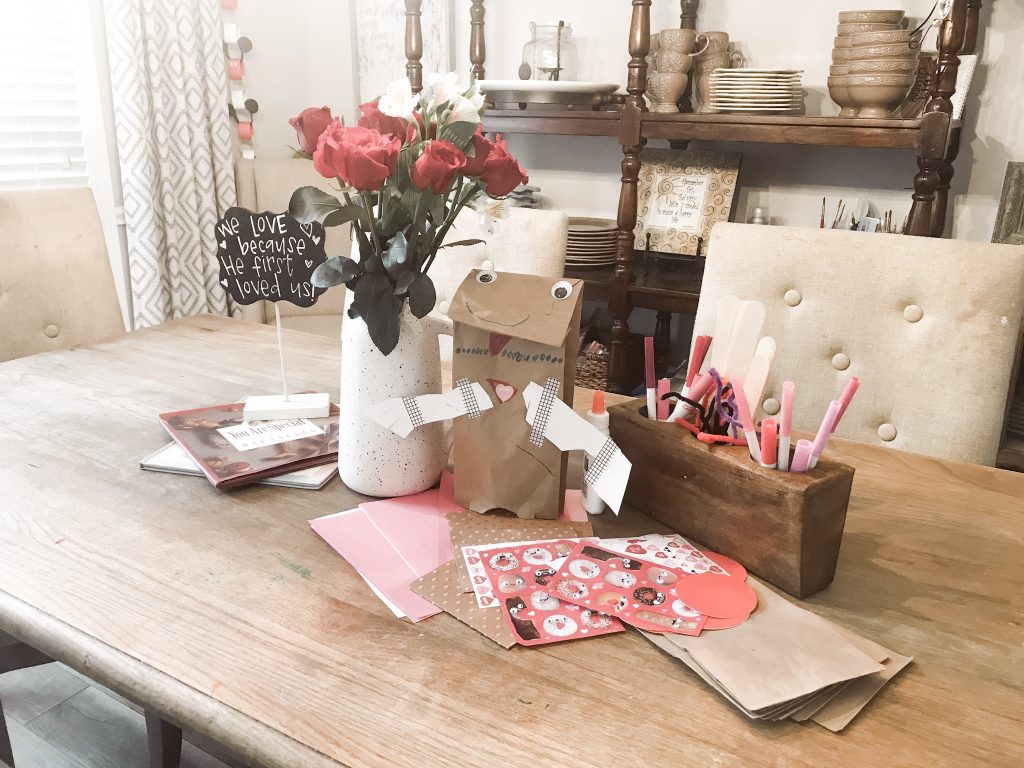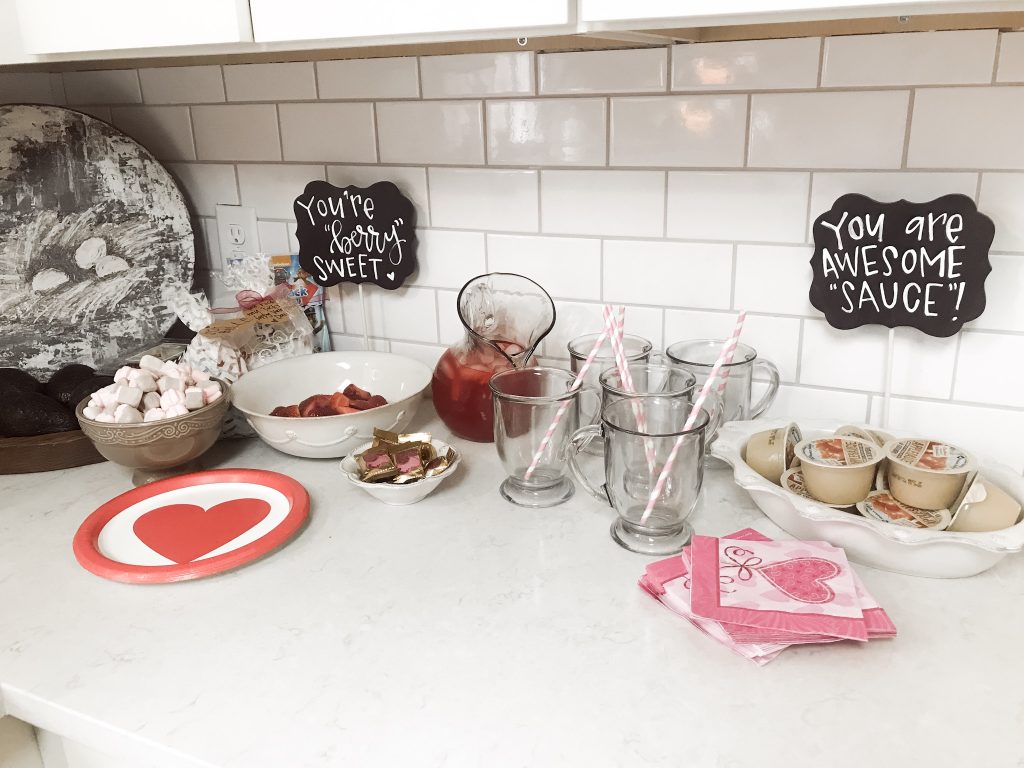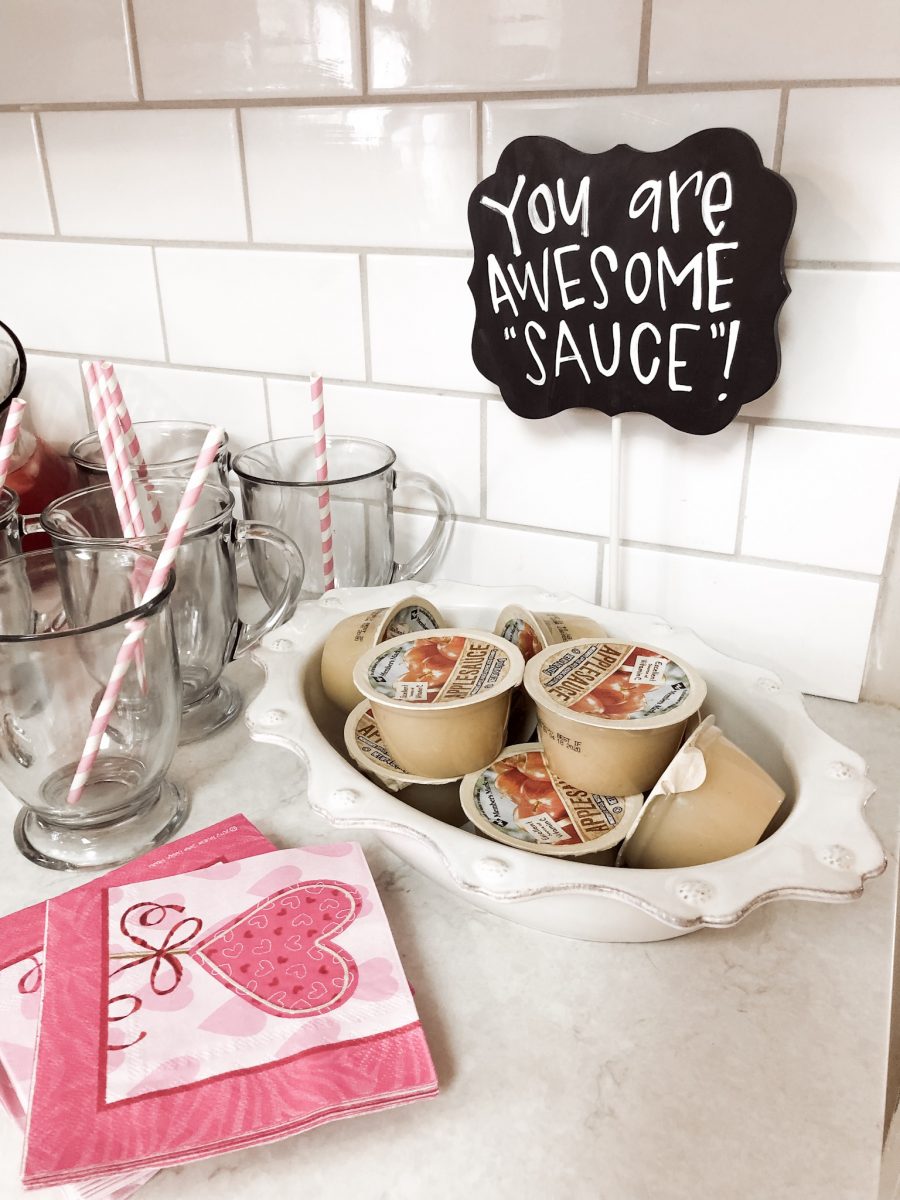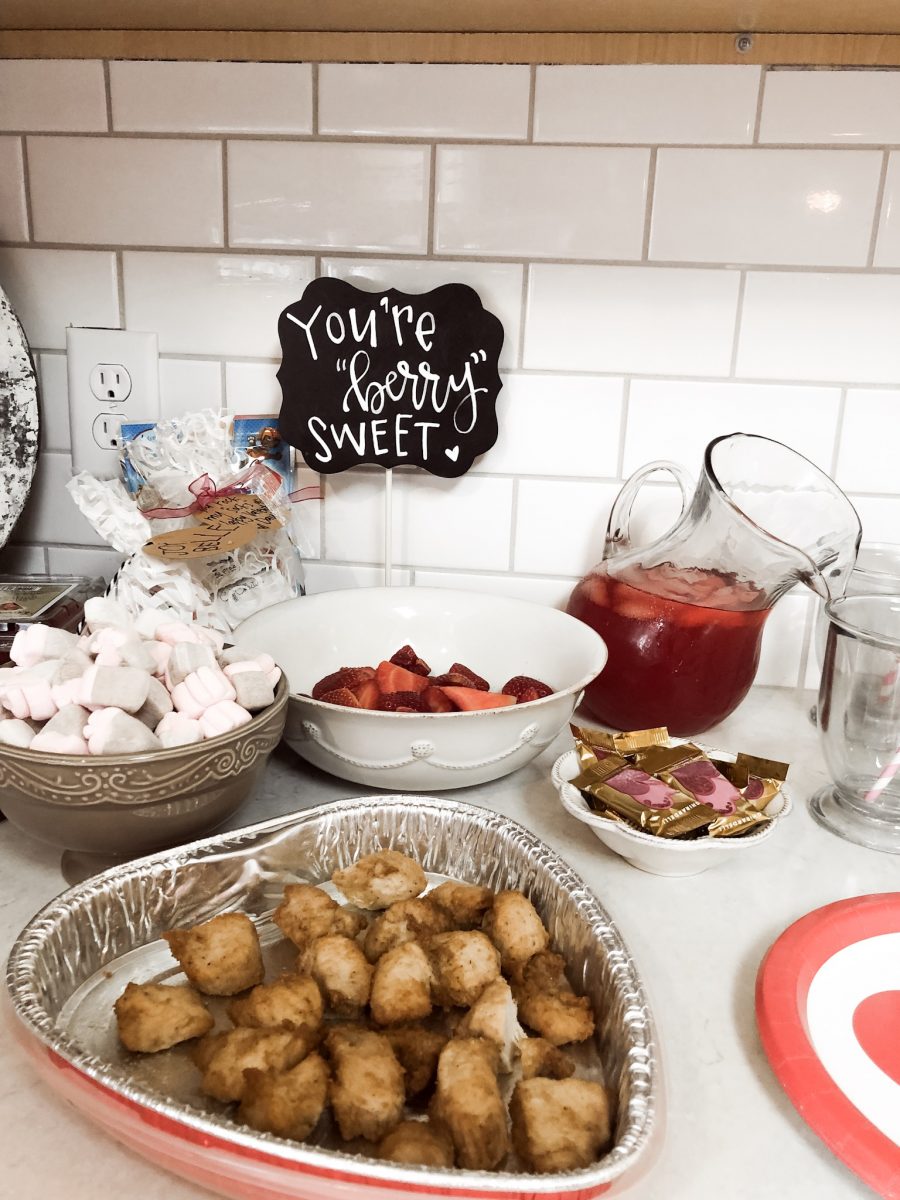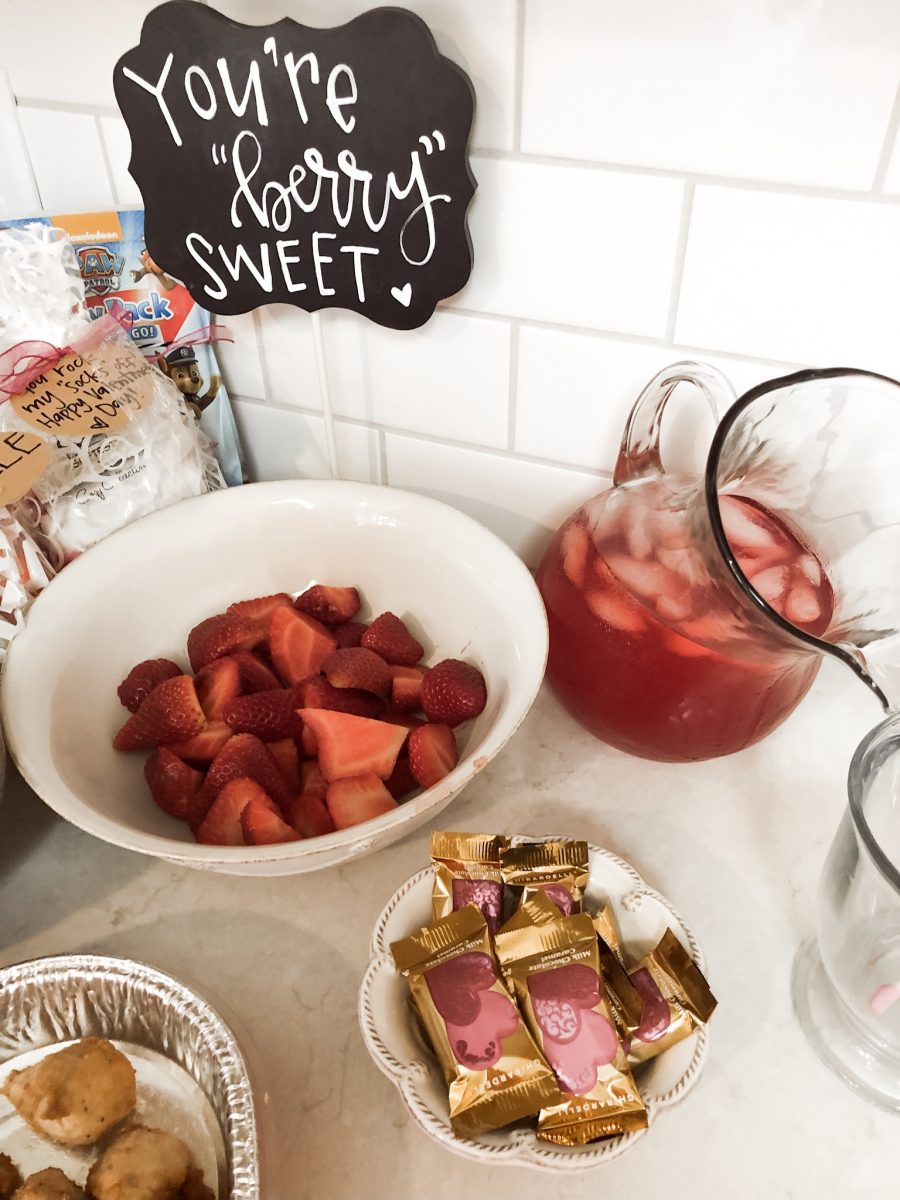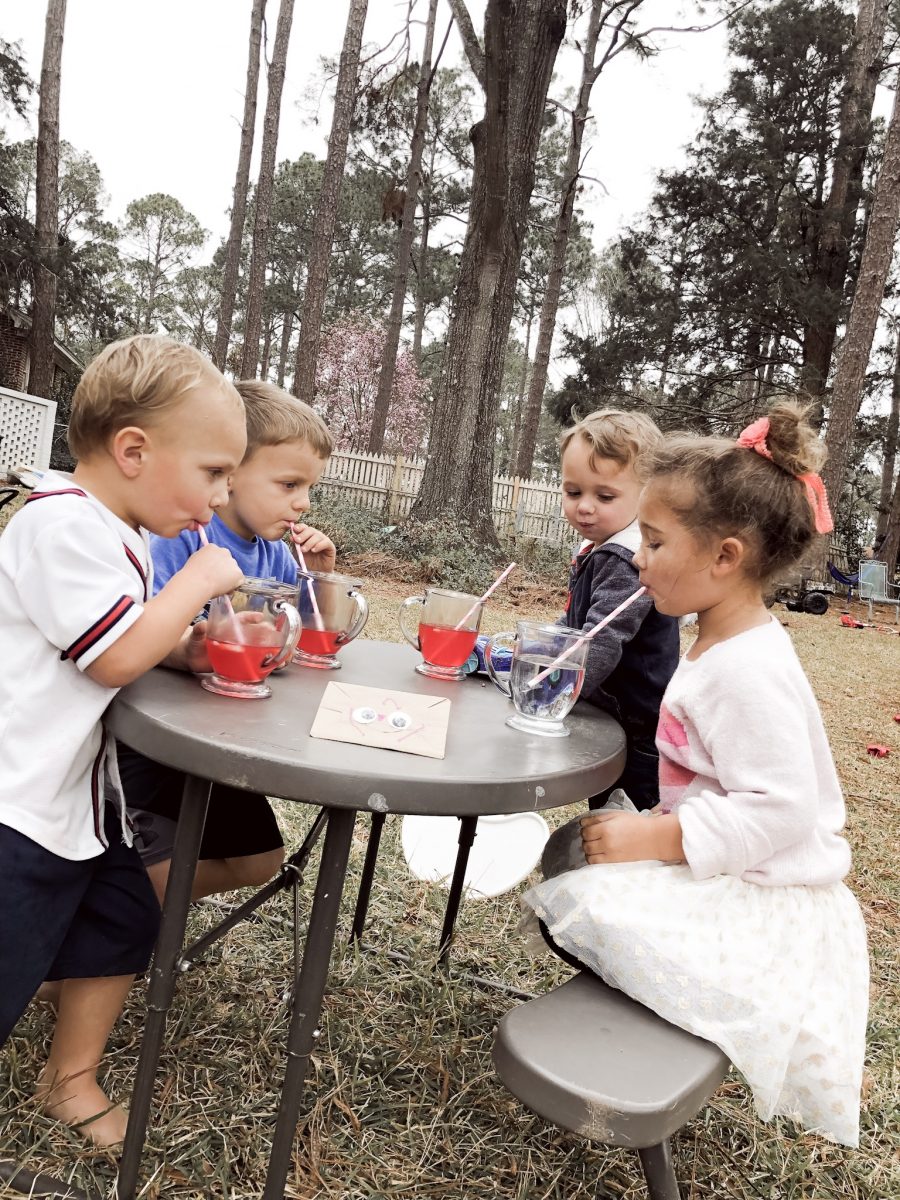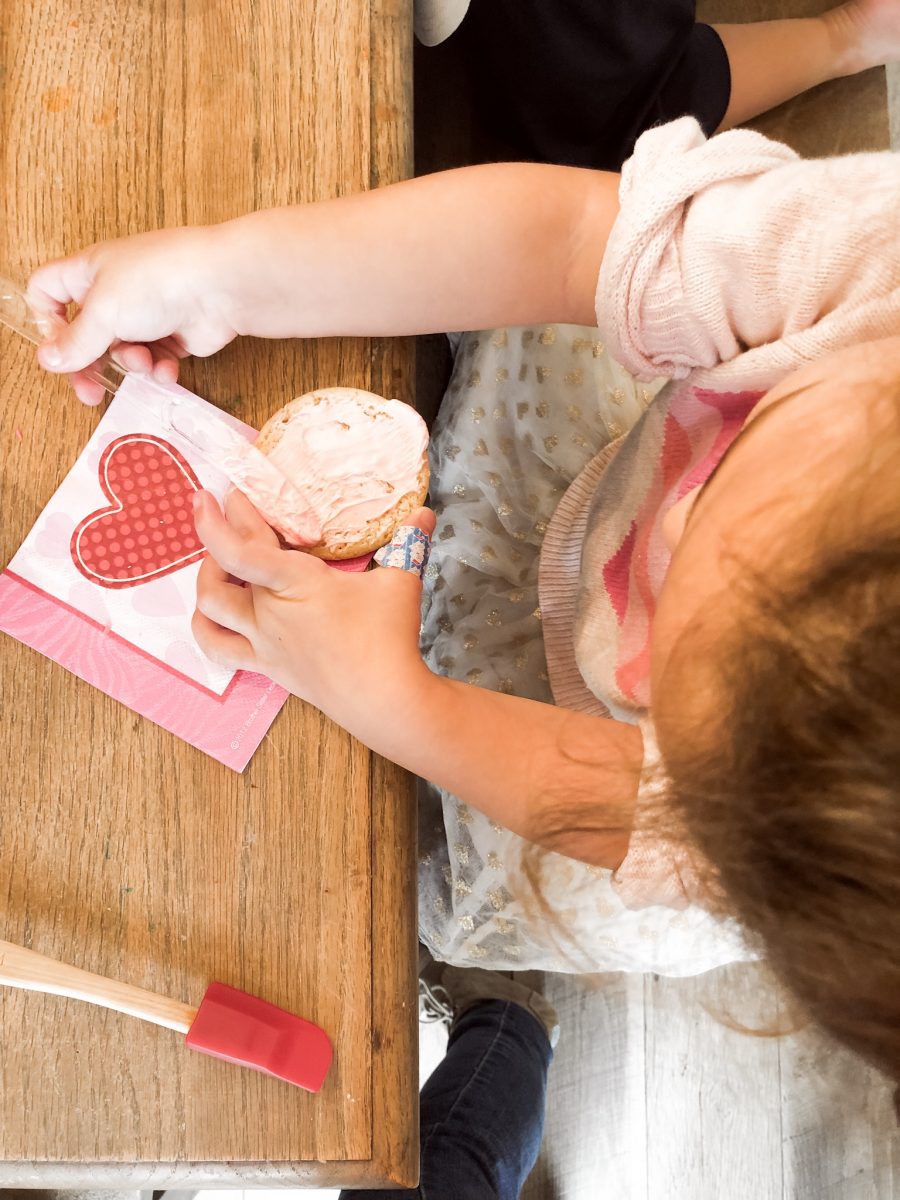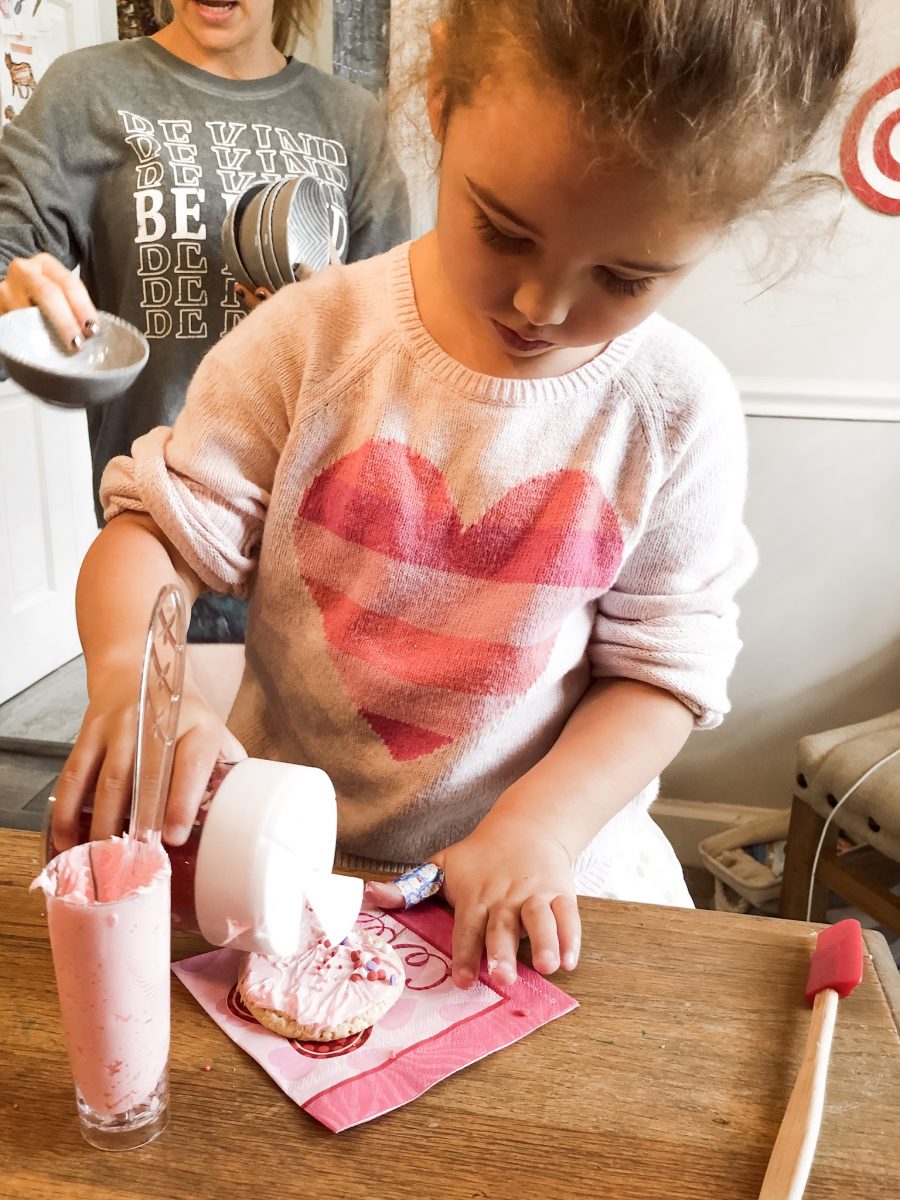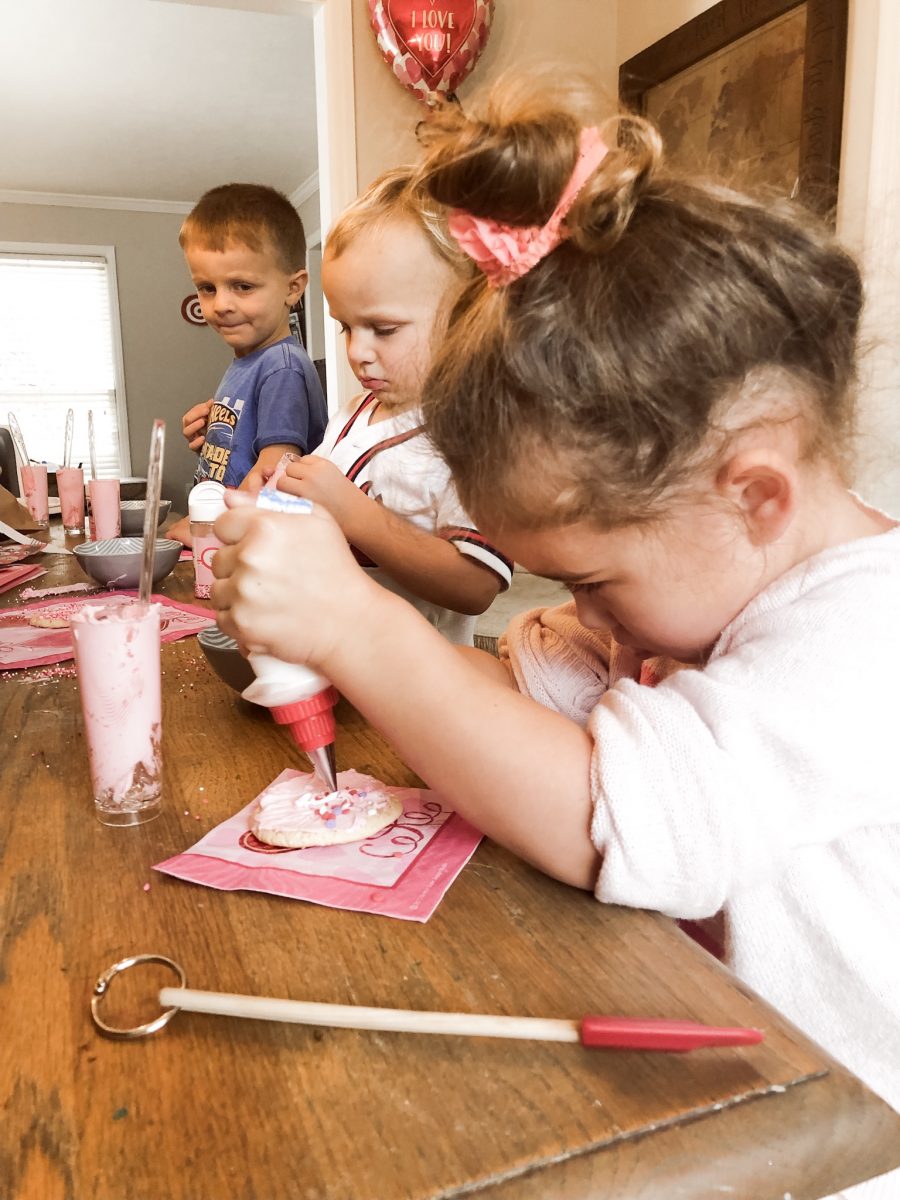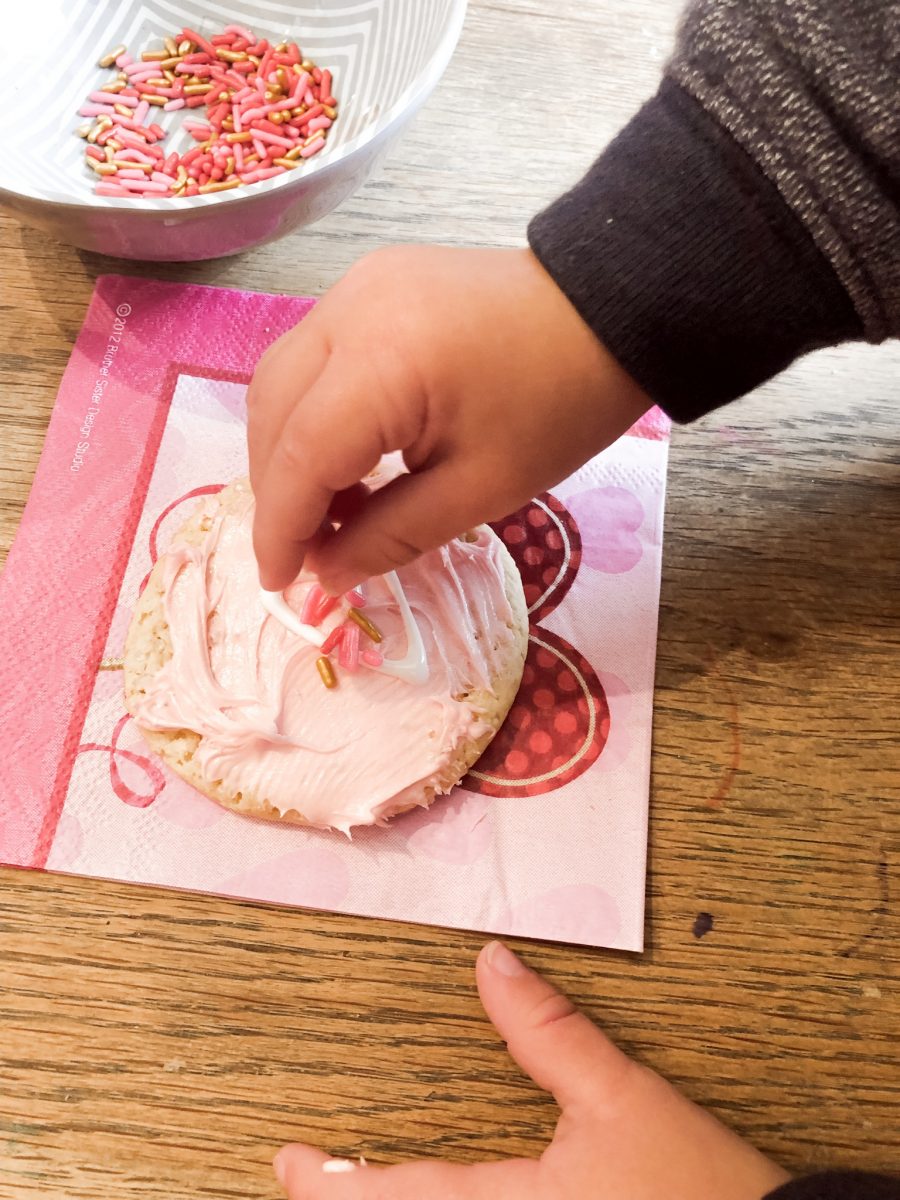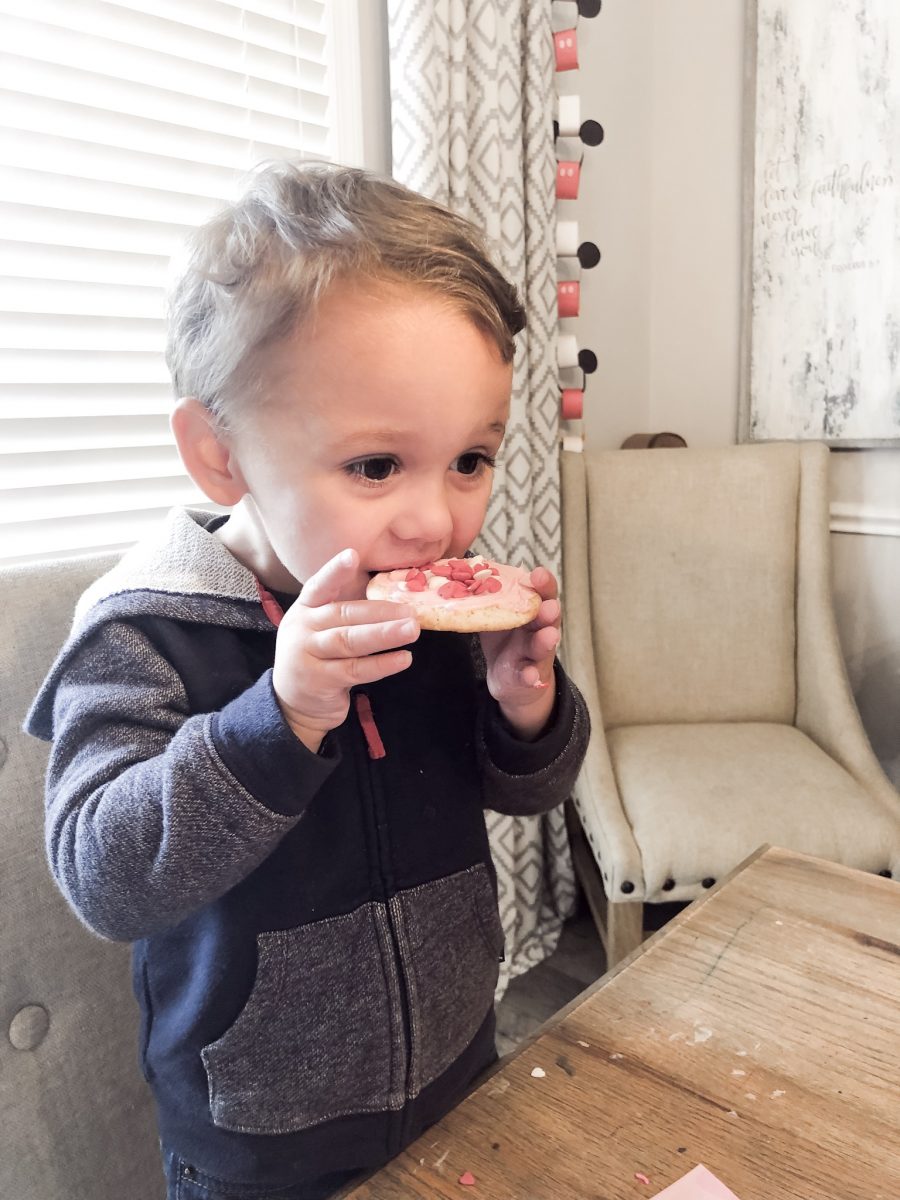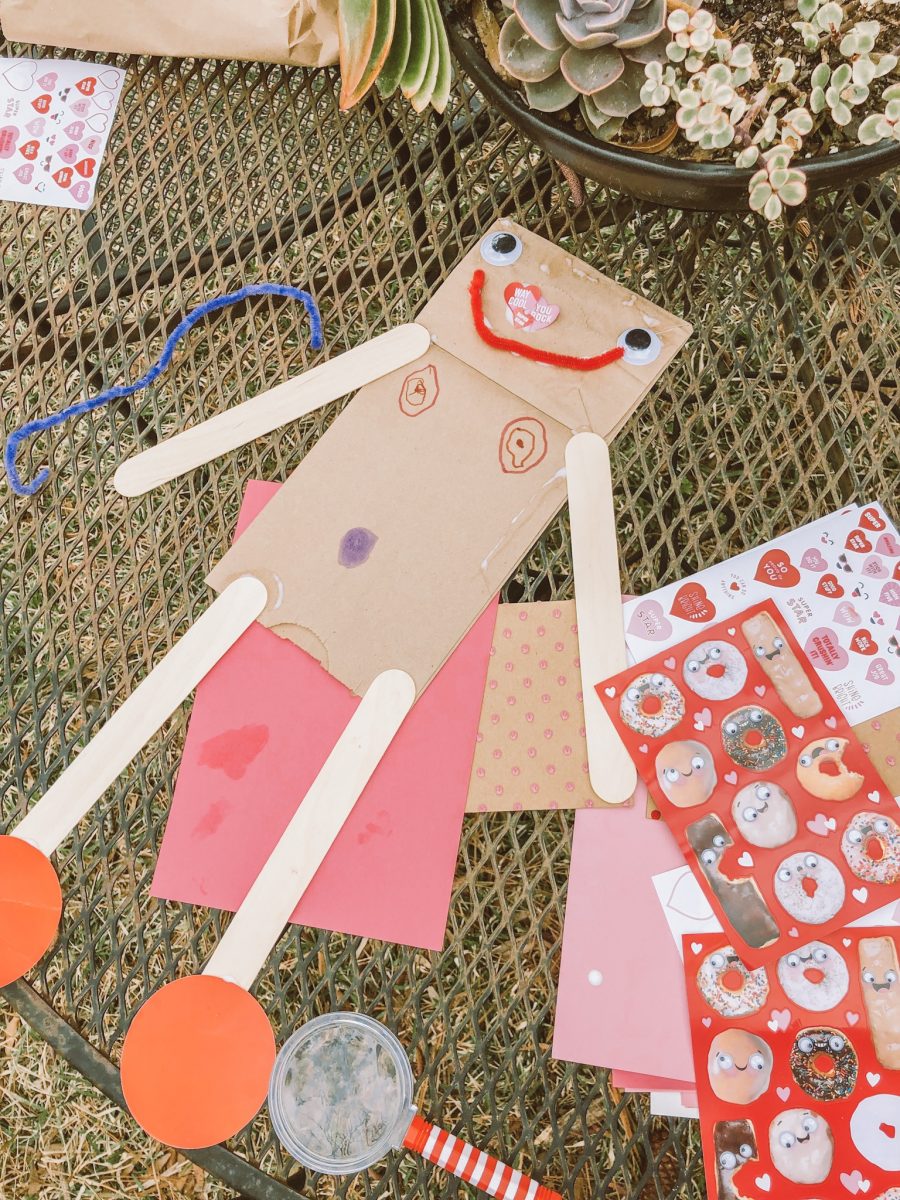 After Joy Belle finished her craft, I asked her what she drew on her puppet. She replied, "Boobies." Like it was the most normal thing in the world to draw on her puppet! I'm still laughing.
Whenever I decided to homeschool Joy Belle, I knew that it would be important for us to connect with other homeschool families. We have enjoyed many activities and outings with the Brittany and her children. It's so much fun to see the kids playing, learning, and celebrating holidays together.