If you've been around this little space for long, you know I love a good excuse to throw a party. Birthday parties are my jam! I love every detail from concept to production. Seeing an idea (often Joy Belle's vision!) become a reality brings me so much happiness!
Balloons are such a fun, simple party decor and can be affordable too. I've learned tips and tricks, like calling around to see where helium is the cheapest. But for this balloon garland, you just need your very own hot air!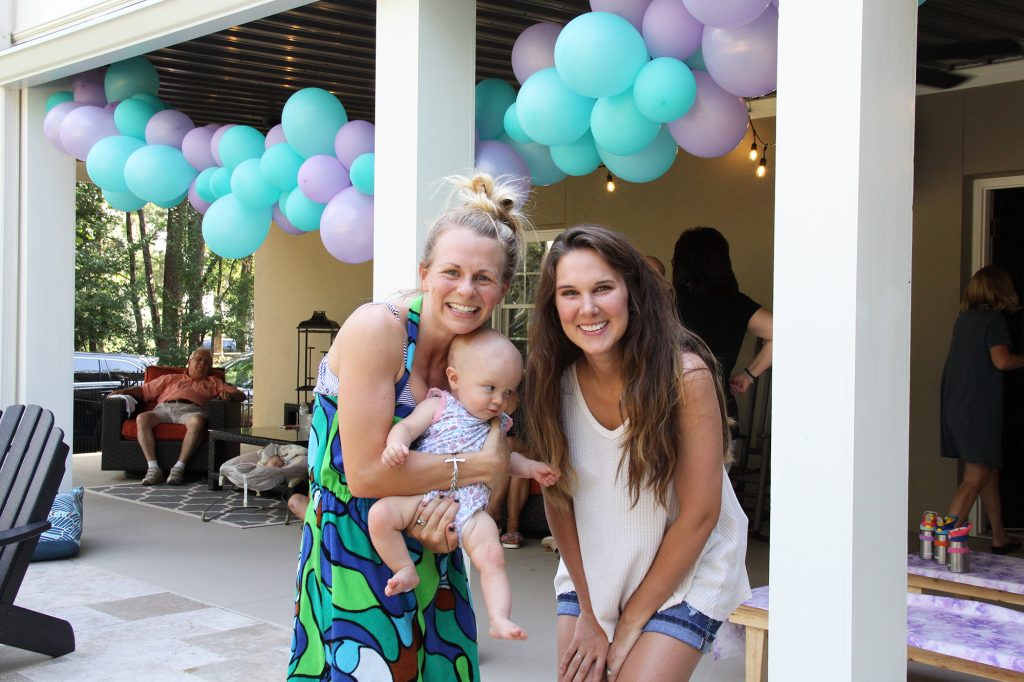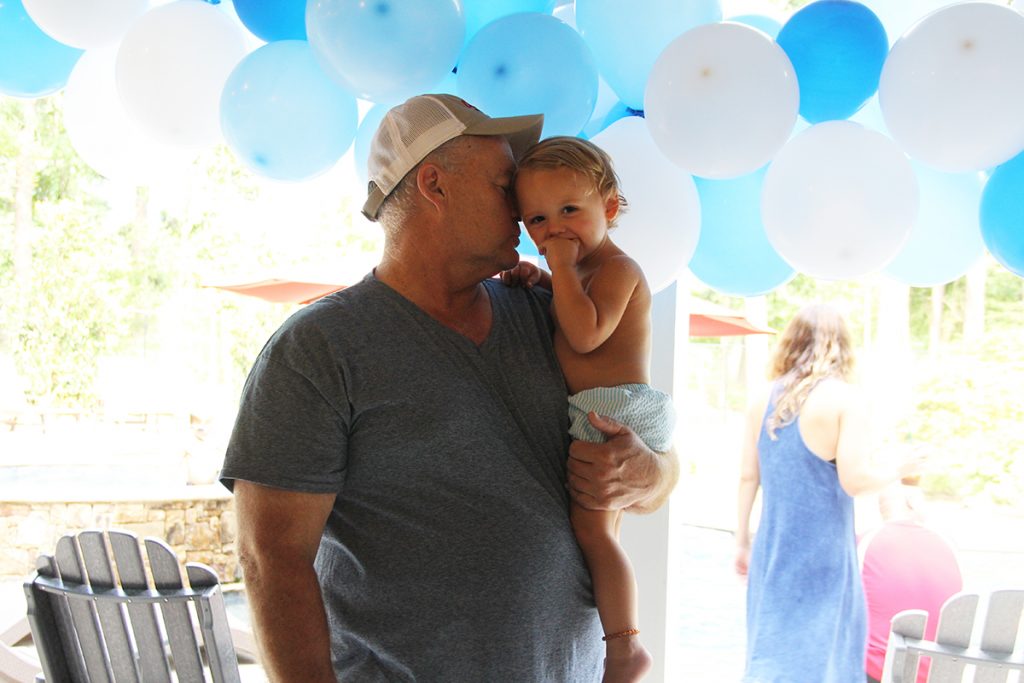 Since making the first one for Joy Belle's 4th birthday party, we've learned a few things. It's definitely handy to use an air pump, if you have one. And recruiting help is always good too!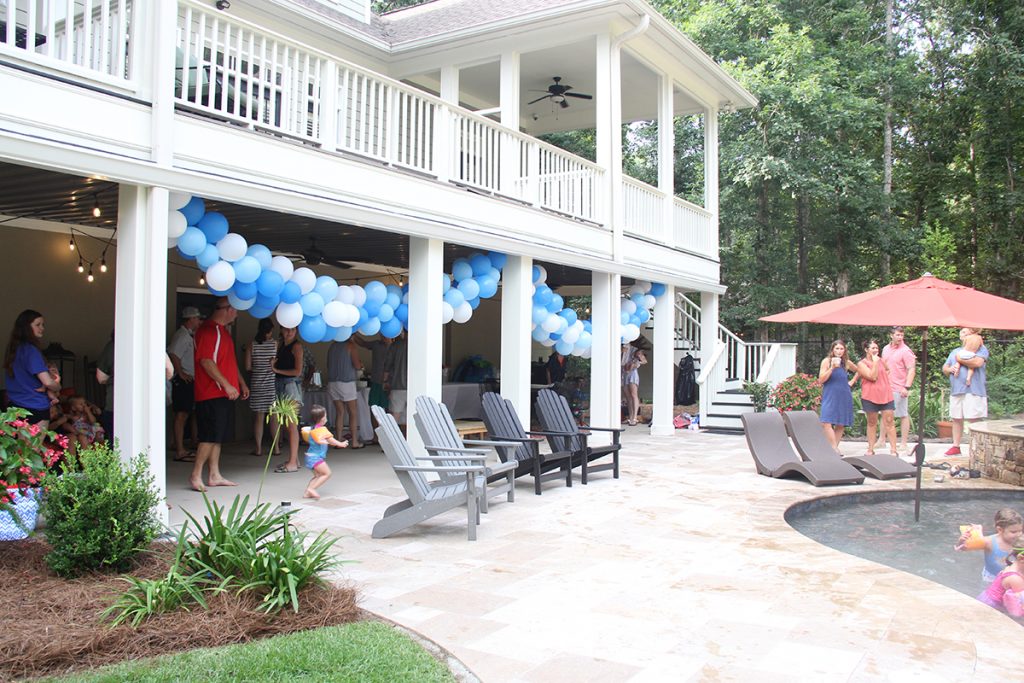 I read several suggestions of tying the ends of the balloons together in bundles of 3 or 4, but we found out quickly that can be difficult. We did it for the first garland, but skipped that step for Britt's birthday party and my nephew's too.
So what do you need? I recommend 50-100 balloons, depending on how long you want the garland. Thread or twine, a needle, and some type of hook, nail, or tack to hang the string.
For Joy Belle's 4th birthday party, we used metallic balloons to compliment the other decor. However, we used regular latex balloons for Britt and Abraham's parties and they turned out just as adorable. Each garland complimented the theme of the party. We blew the balloons up in a variety of sizes and alternated colors. For Abraham's balloon garland, we did the colors of the rainbow. When you get to this step, whatever tickles your fancy – anything goes!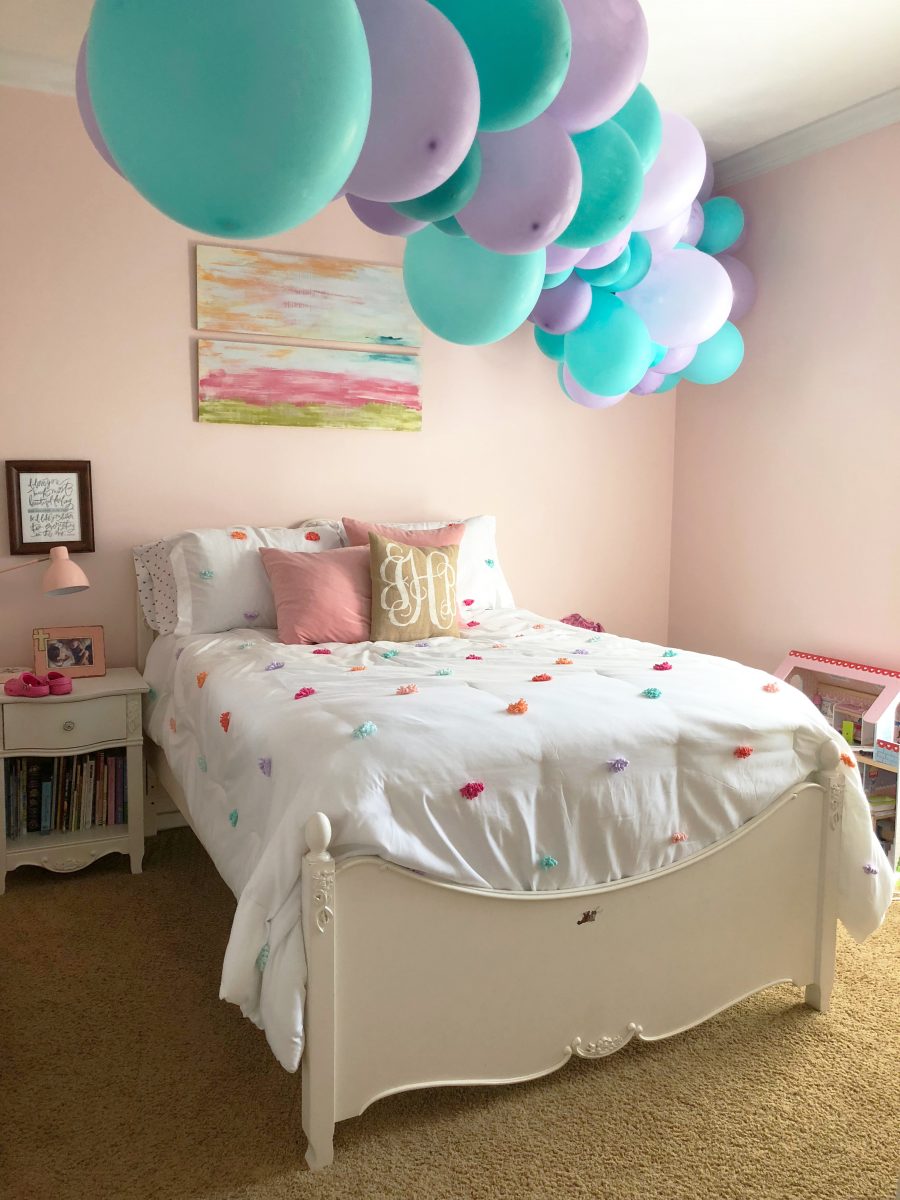 Surprisingly, the garland we made for Joy Belle lasted 6+ months in her bedroom! I'm still shocked.
For Abraham's birthday party, we didn't have the air pump so we used our hot air and blew them each up on our own. It was quite the task and took up most of nap time. This step can be done ahead of time. You're not working with helium, so there is no risk of them deflating over a few days timespan.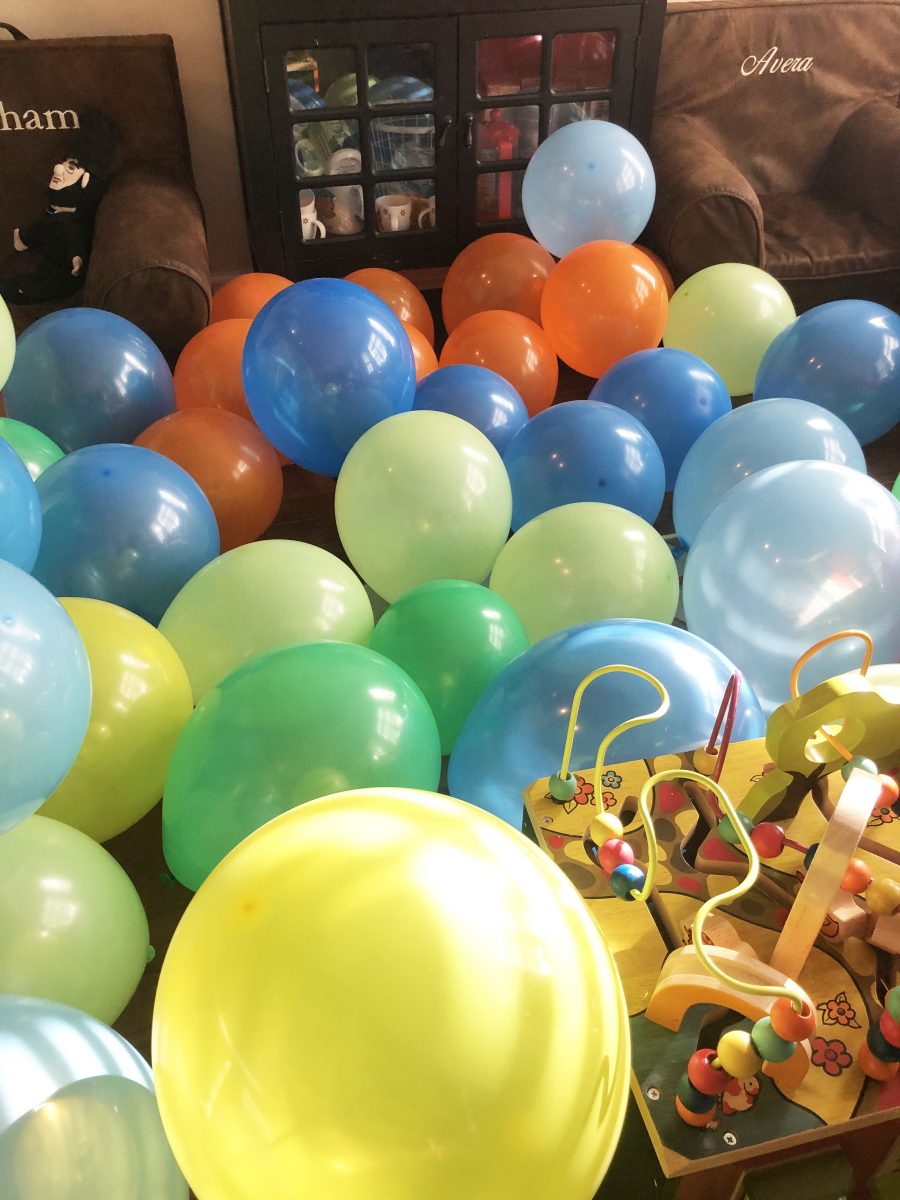 After we got them all blown up, we decided on a pattern and started threading the balloons together. You do this through the balloon tails. Potentially, I think you could tie the balloons to the thread? But threading them is super simple.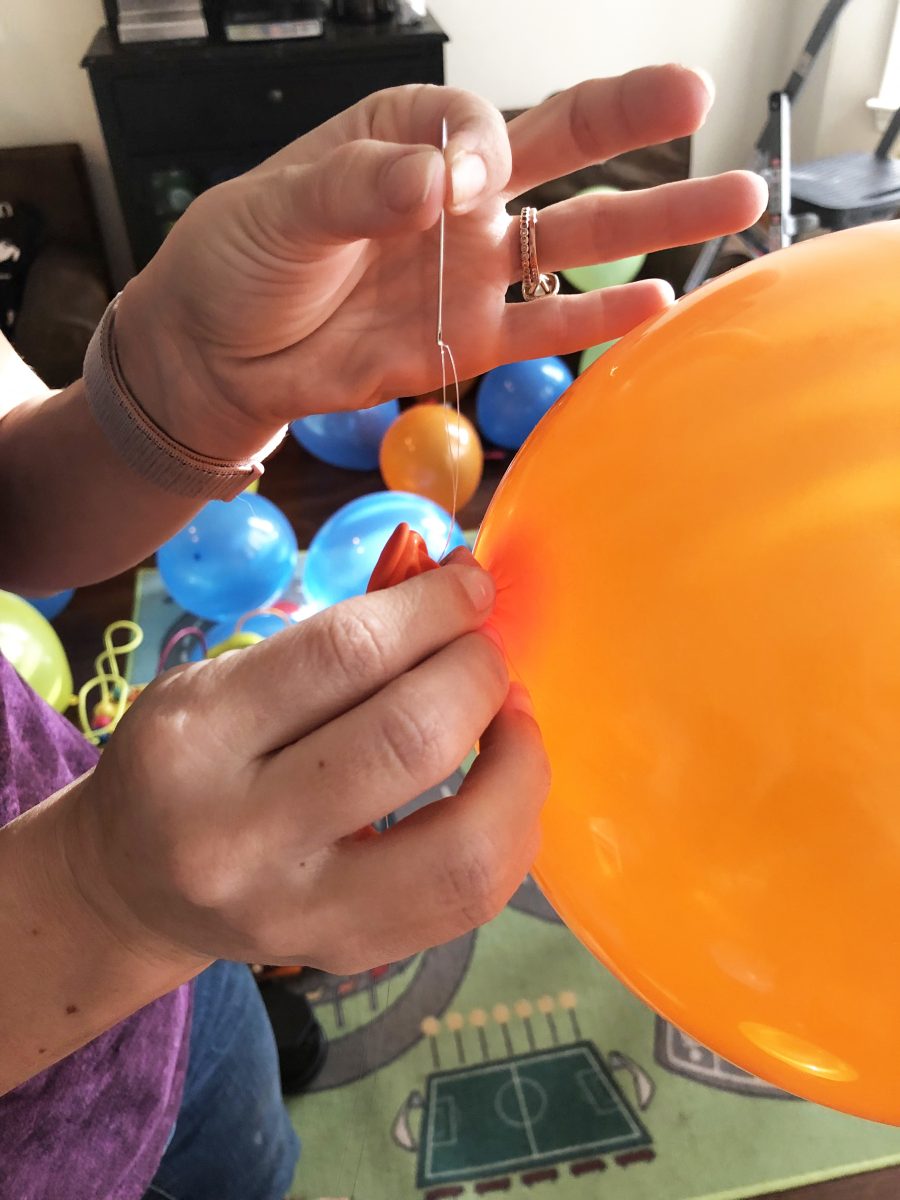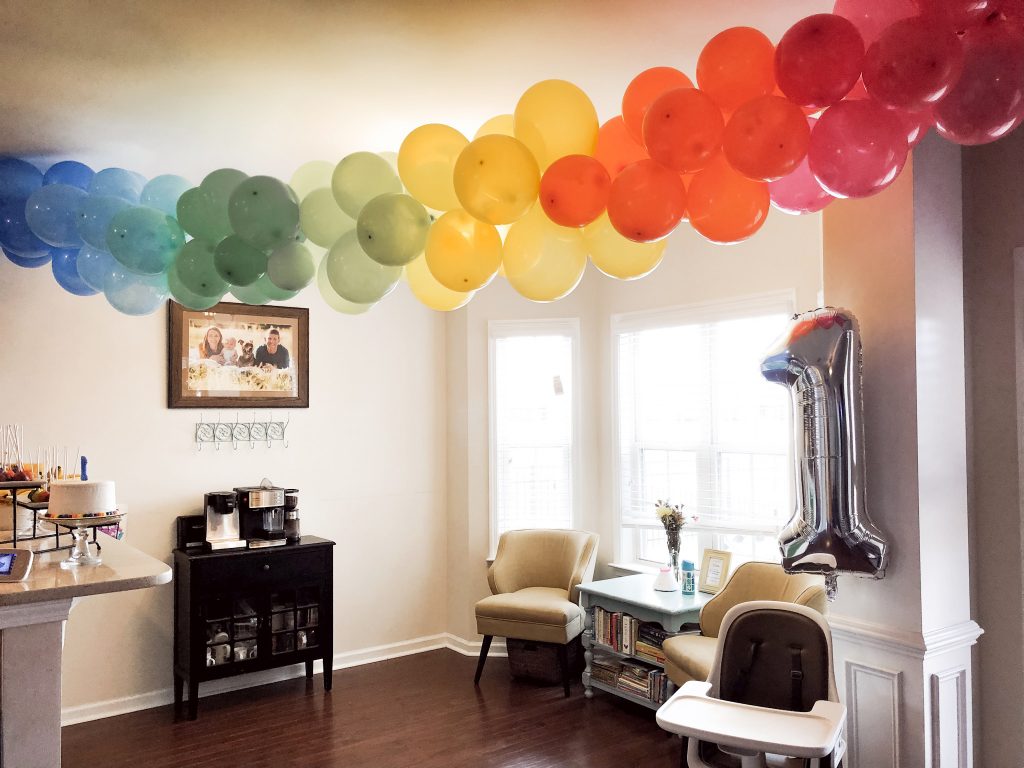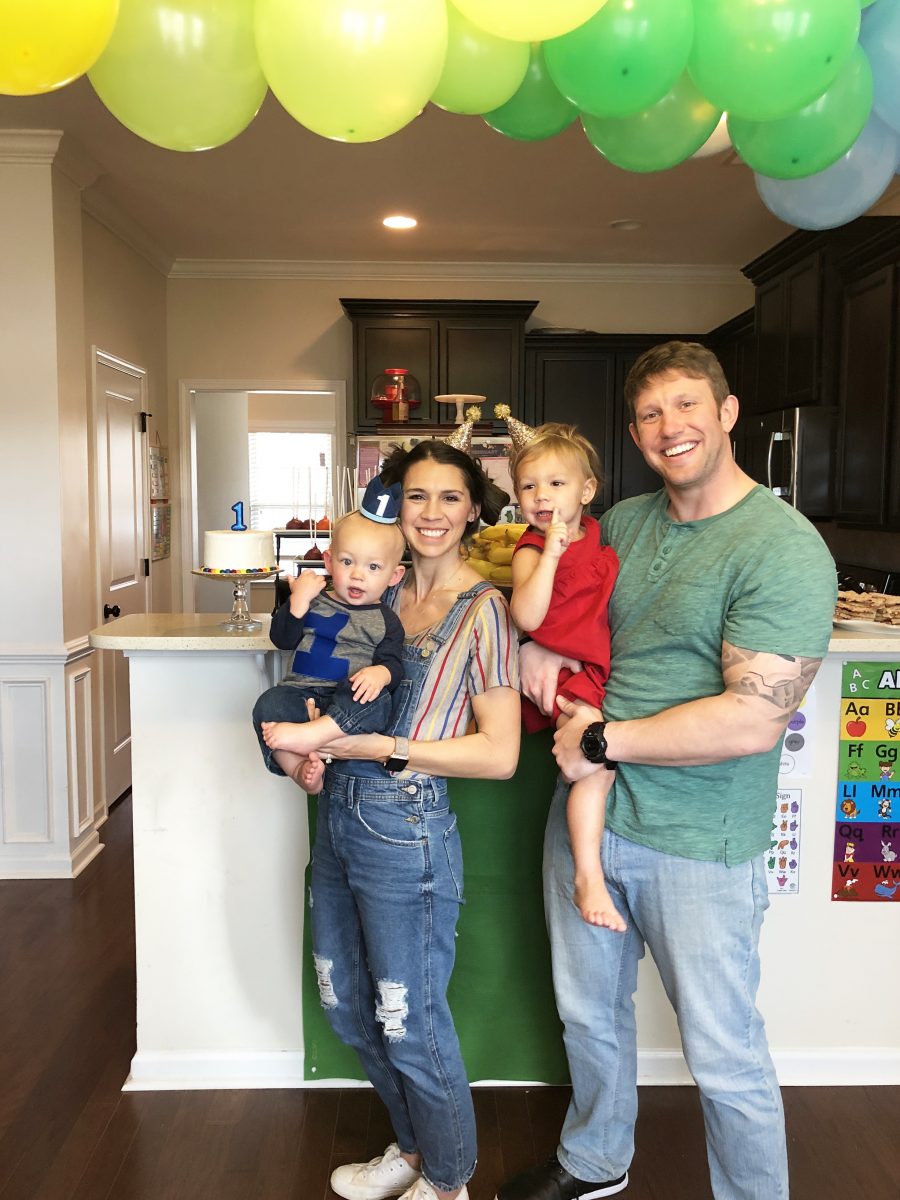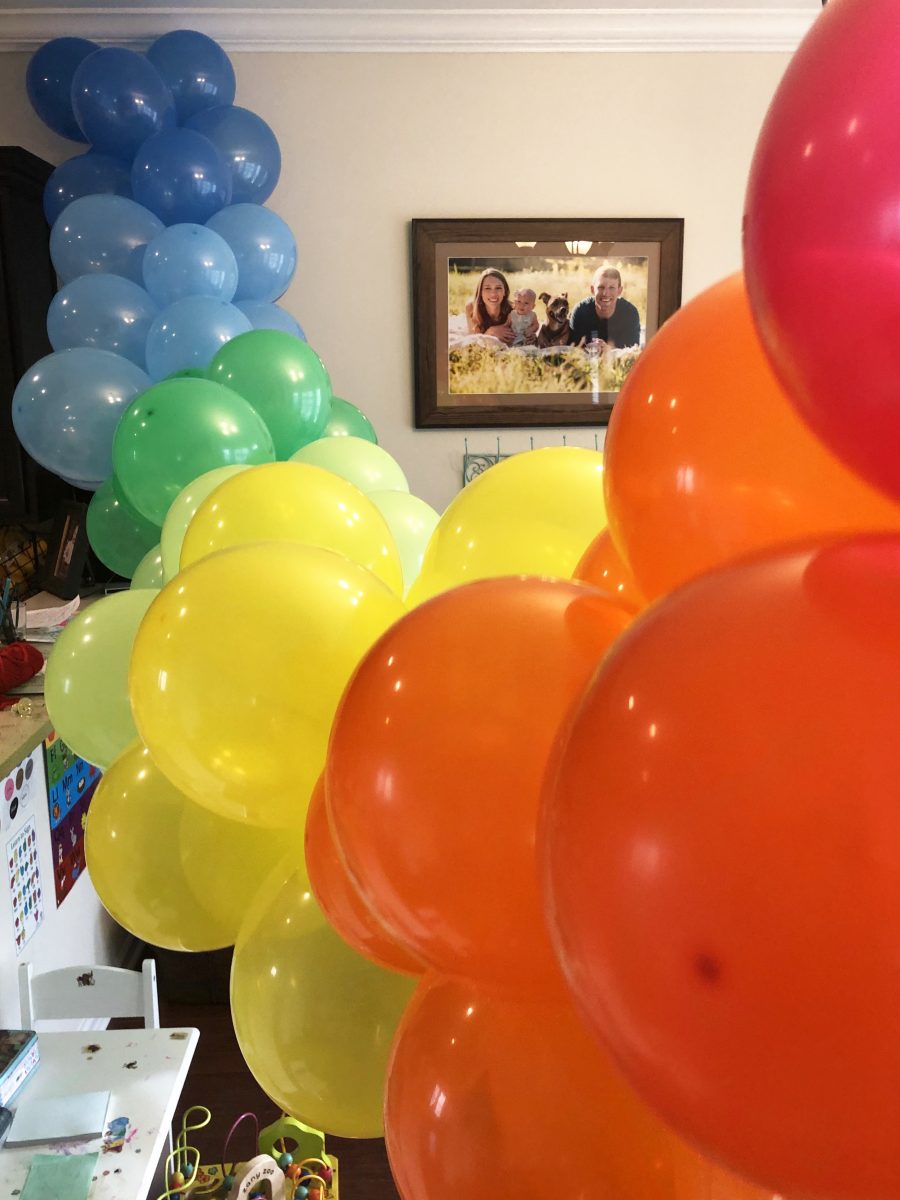 I don't know about you, but I think balloons add the perfect POP to party decor – quite literally, sometimes. No doubt, you'll be seeing balloon garlands at many parties to come!
Below is a list of tools I've found that make this balloon decor even more simple. Bonus, they're all Amazon Prime eligible.
a friend or two that's willing to help!
Did you miss Britt's 2nd birthday party or Joy Belle's 4th birthday party? Check them out!