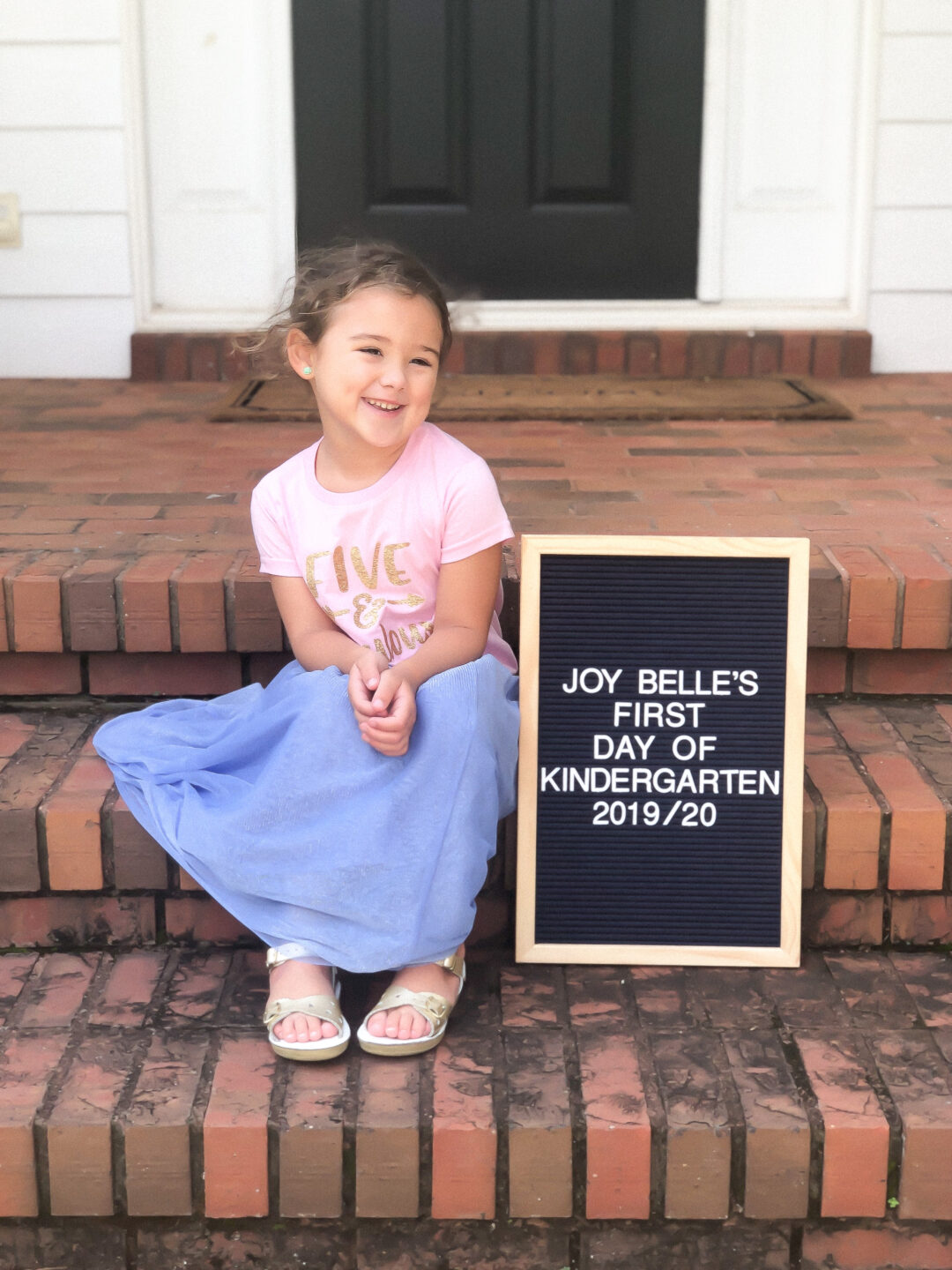 When people first find out that I'm homeschooling Joy Belle, I'm usually asked one of the following questions:
Did you always plan on homeschooling? How long do you plan on homeschooling? Aren't you afraid they'll grow up and be weird?
First question — yes! Justin and I were both homeschooled, so I knew it was something I wanted to do. I just wasn't sure how that would work out or when it would work out. As for how long, we're on a year-to-year plan. Basically, it's all in God's hands and we're trusting Him on when and how long we'll do it. Right now, it works for us. Does that mean it will in 5 years or even next year? I have no idea. And weird? Am I weird? You don't have to answer that. I think they'll be just fine.
Last month, Joy Belle started kindergarten. I was definitely more excited than she was, but that is to be expected from a 5 year old when they find out summer has come to an end, right?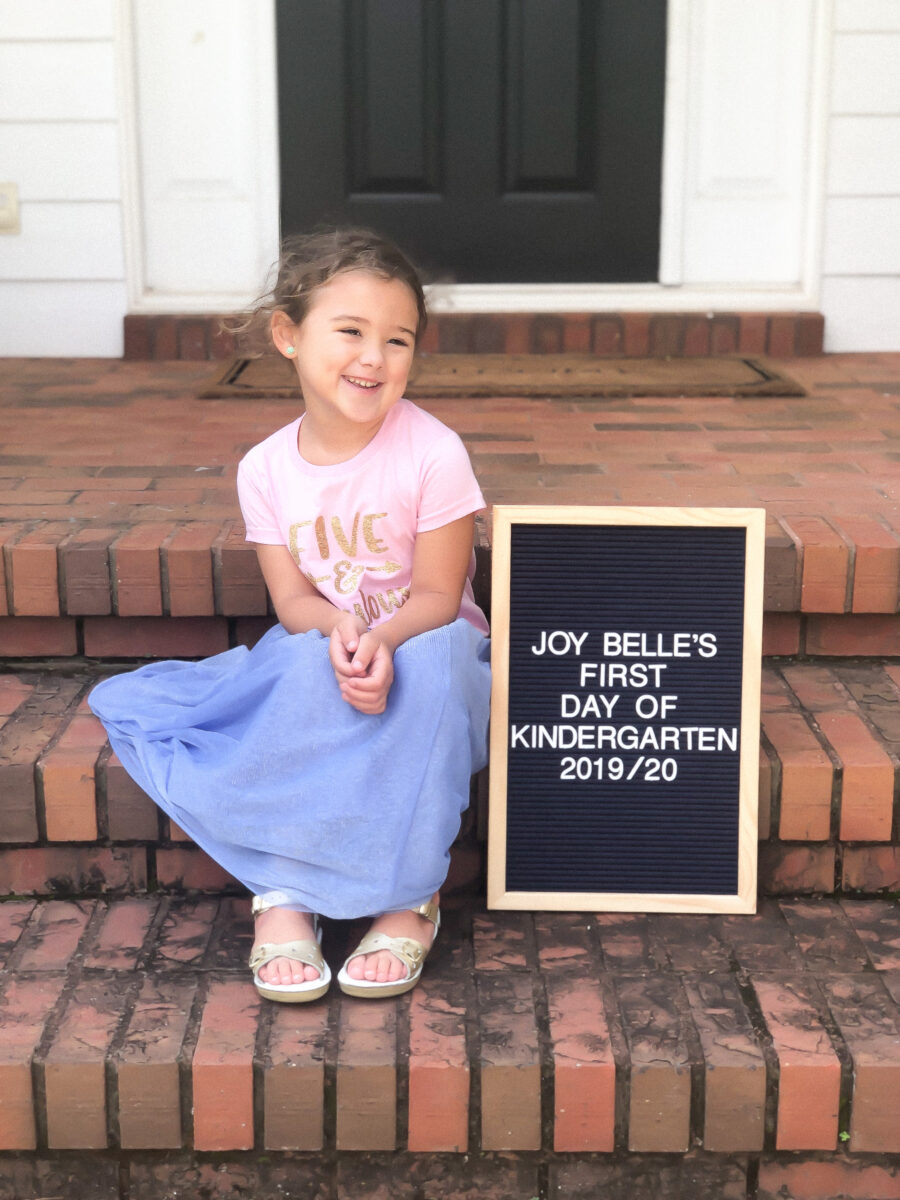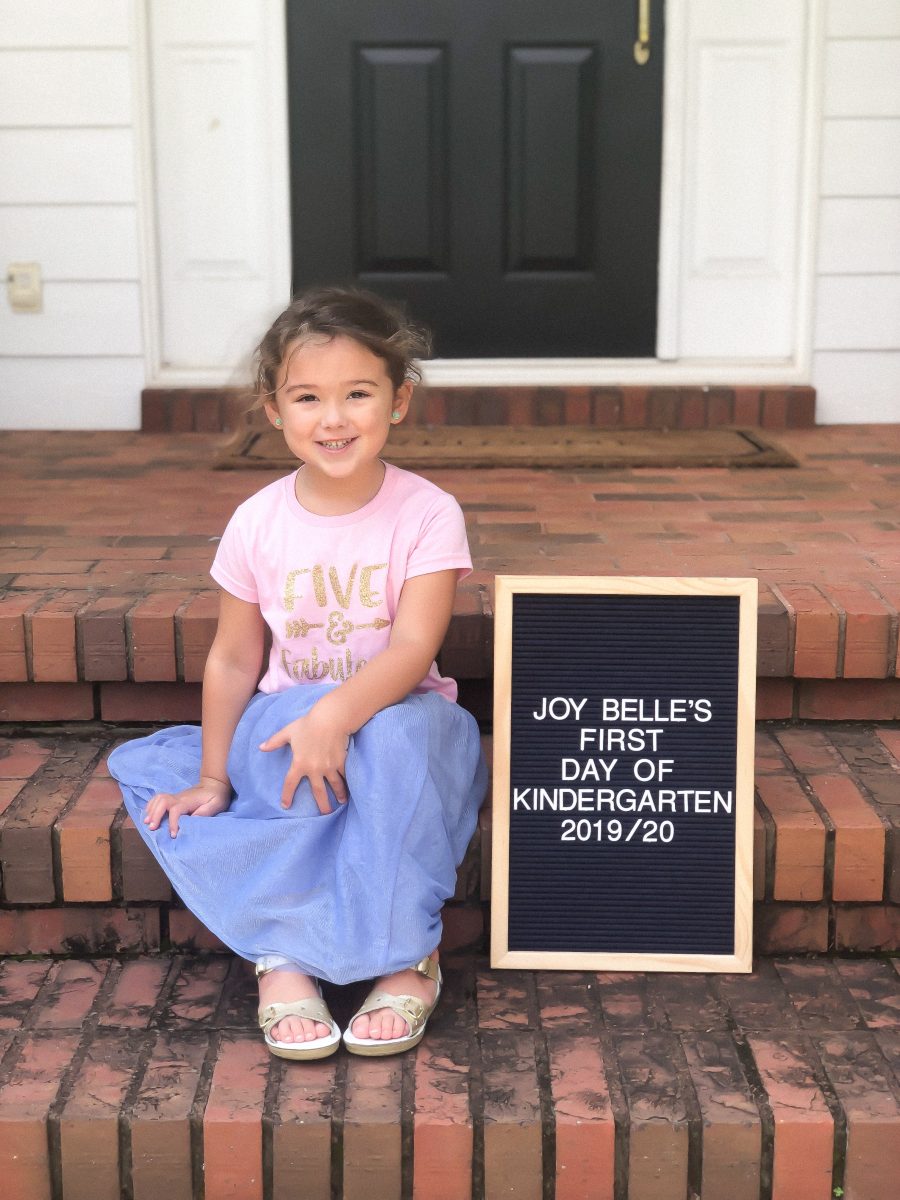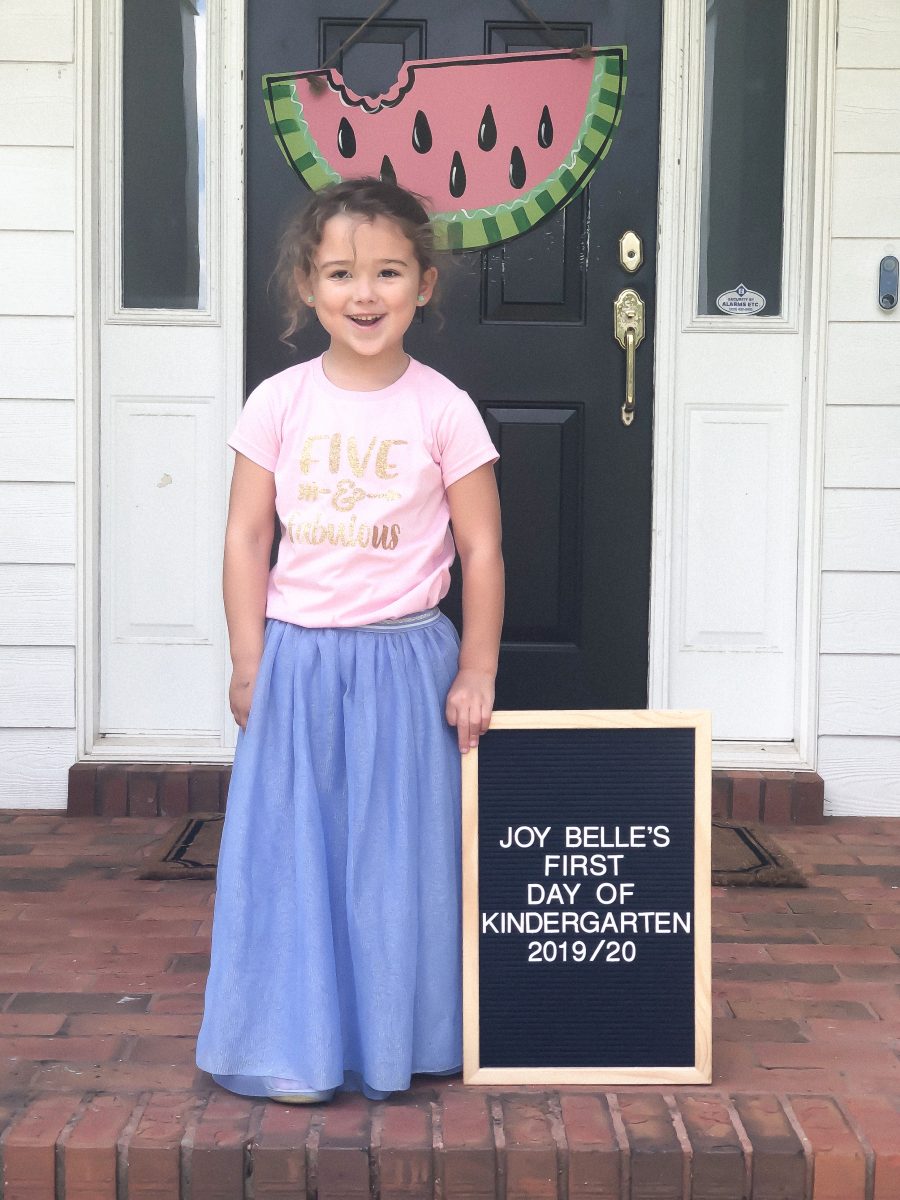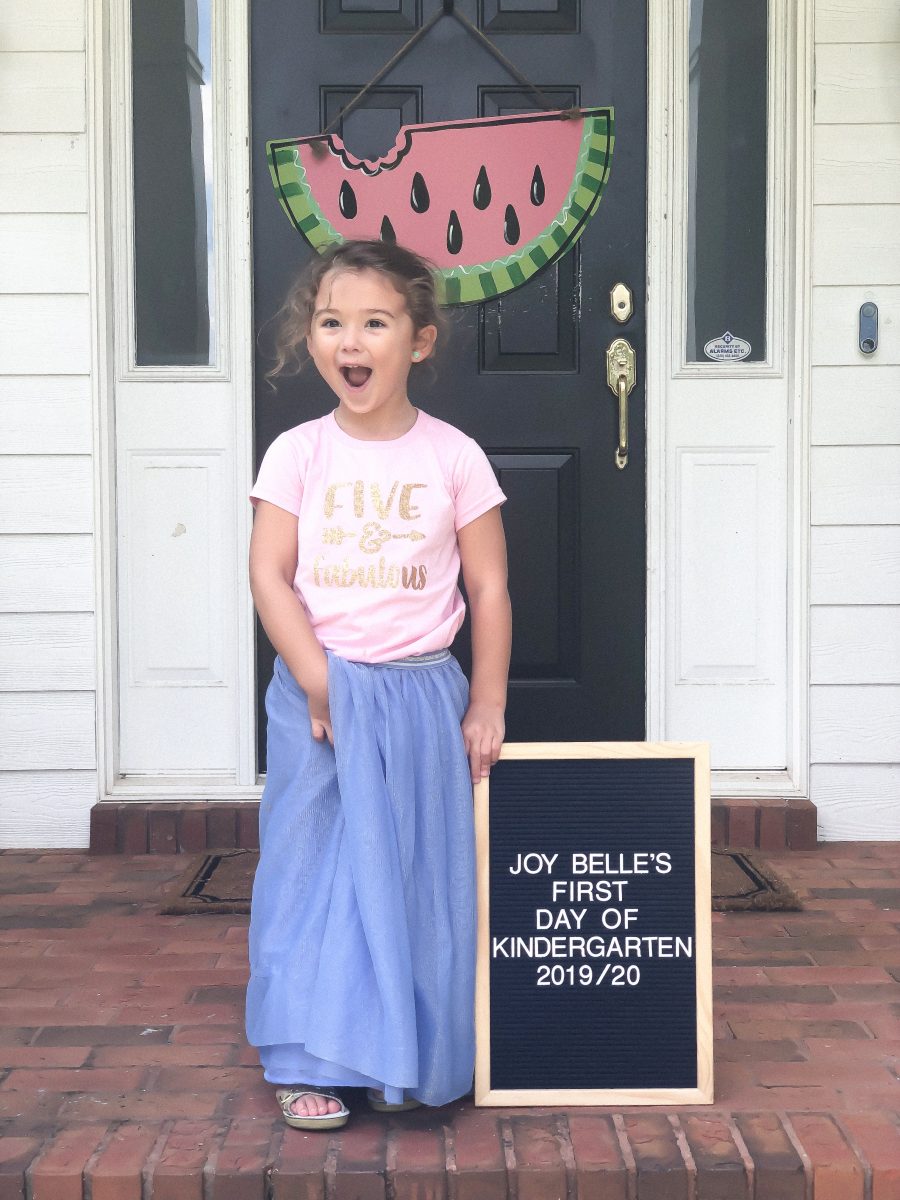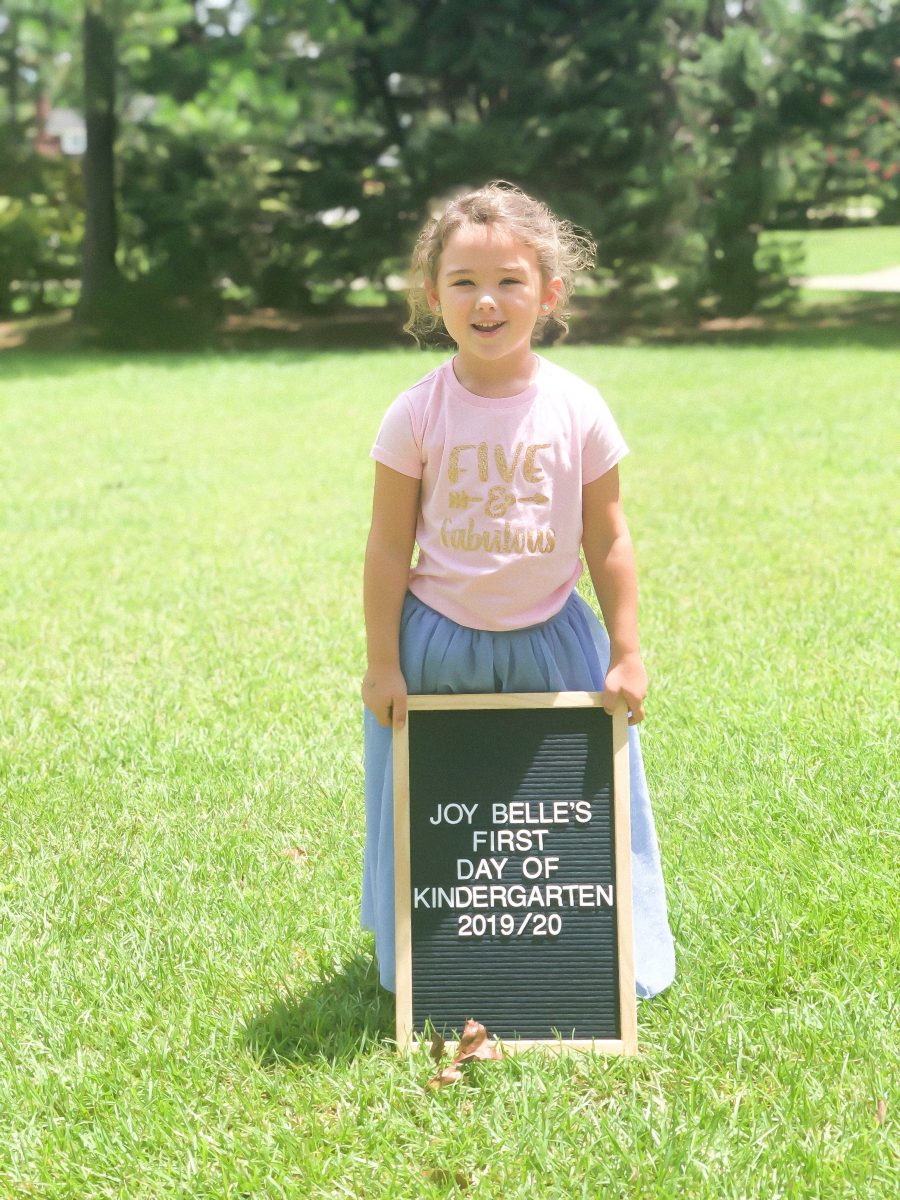 How adorable are little brother and baby sister? I couldn't resist documenting their size on this special day too.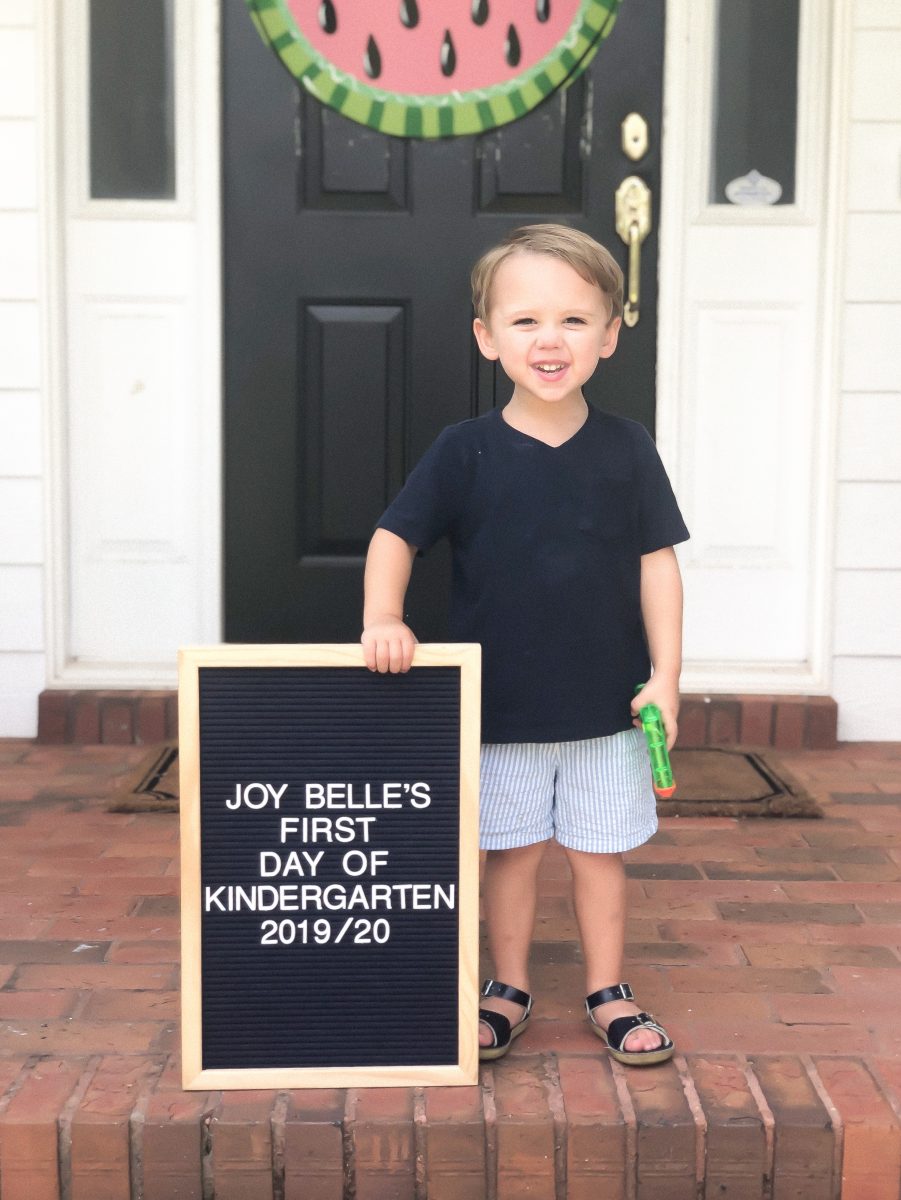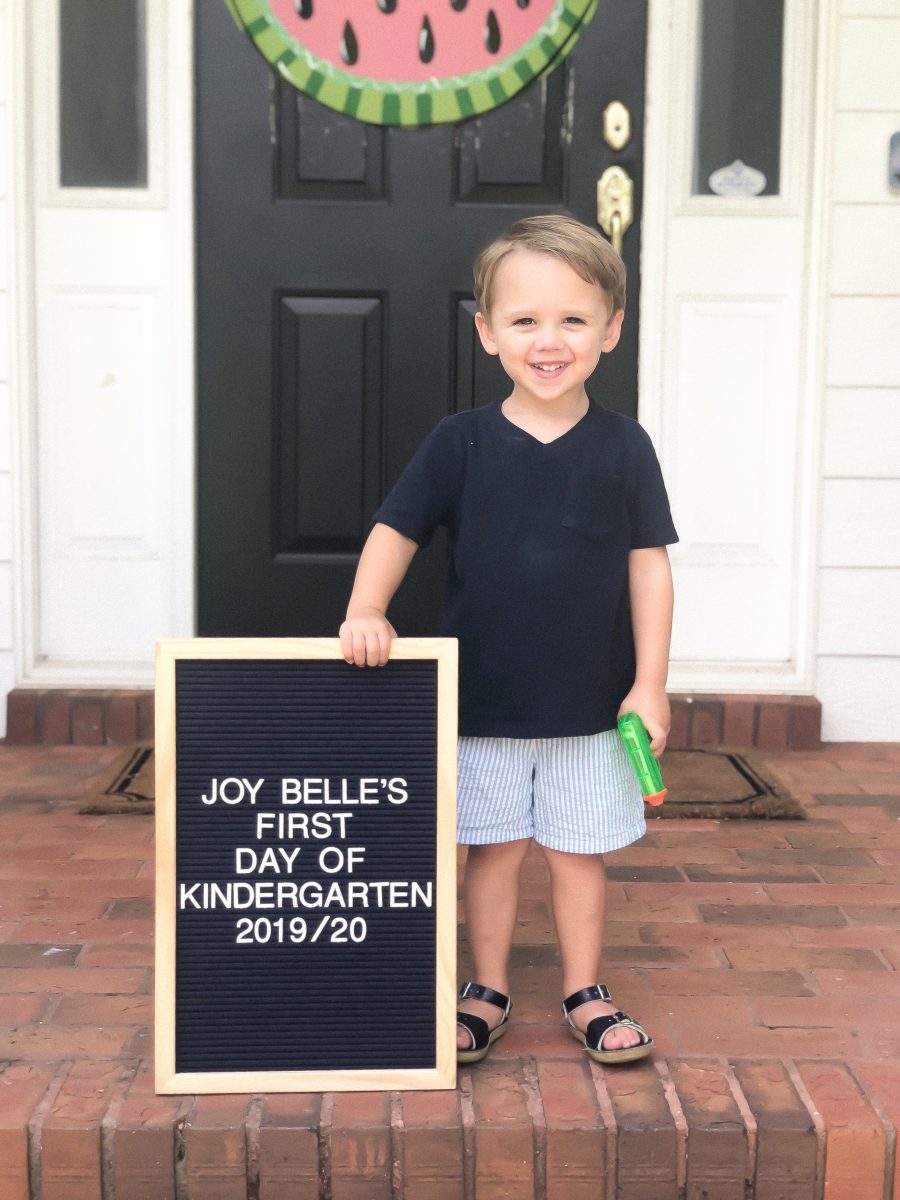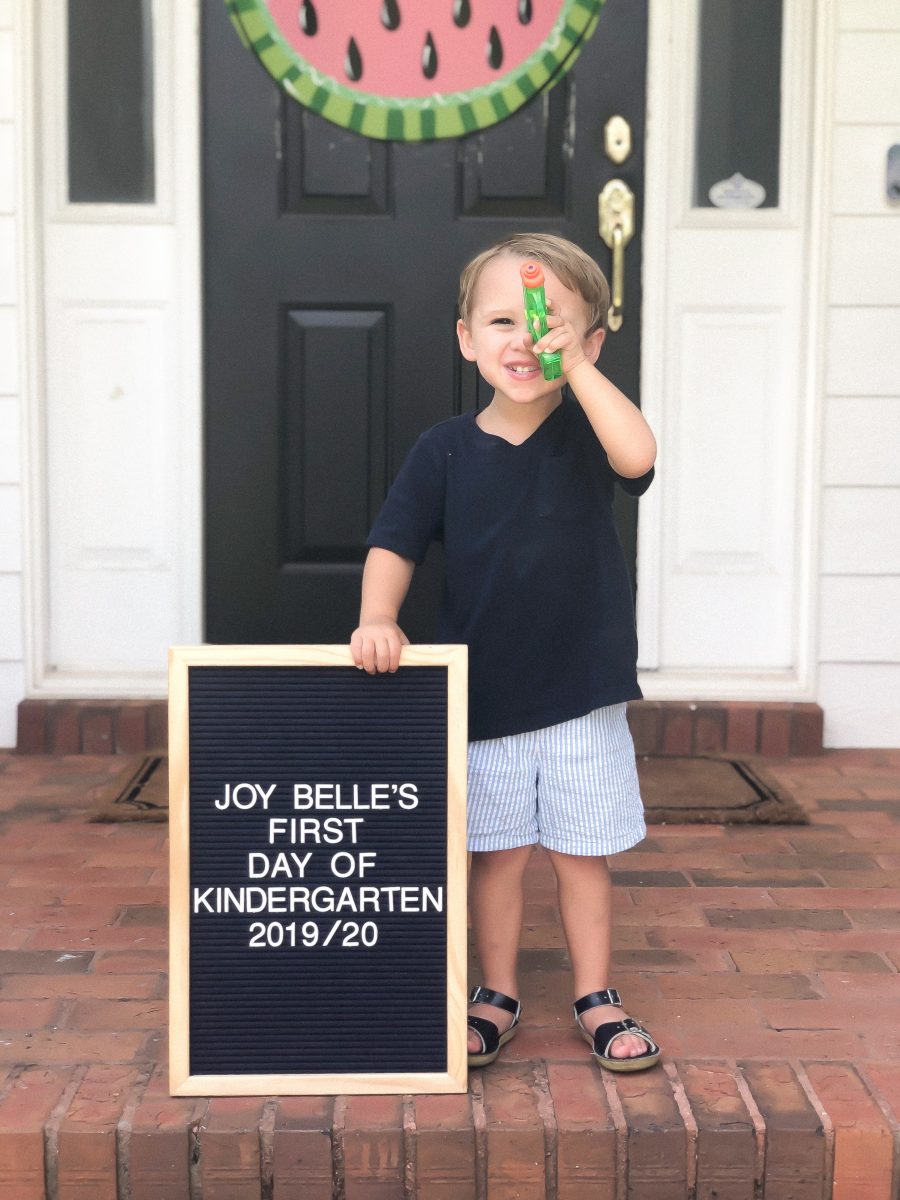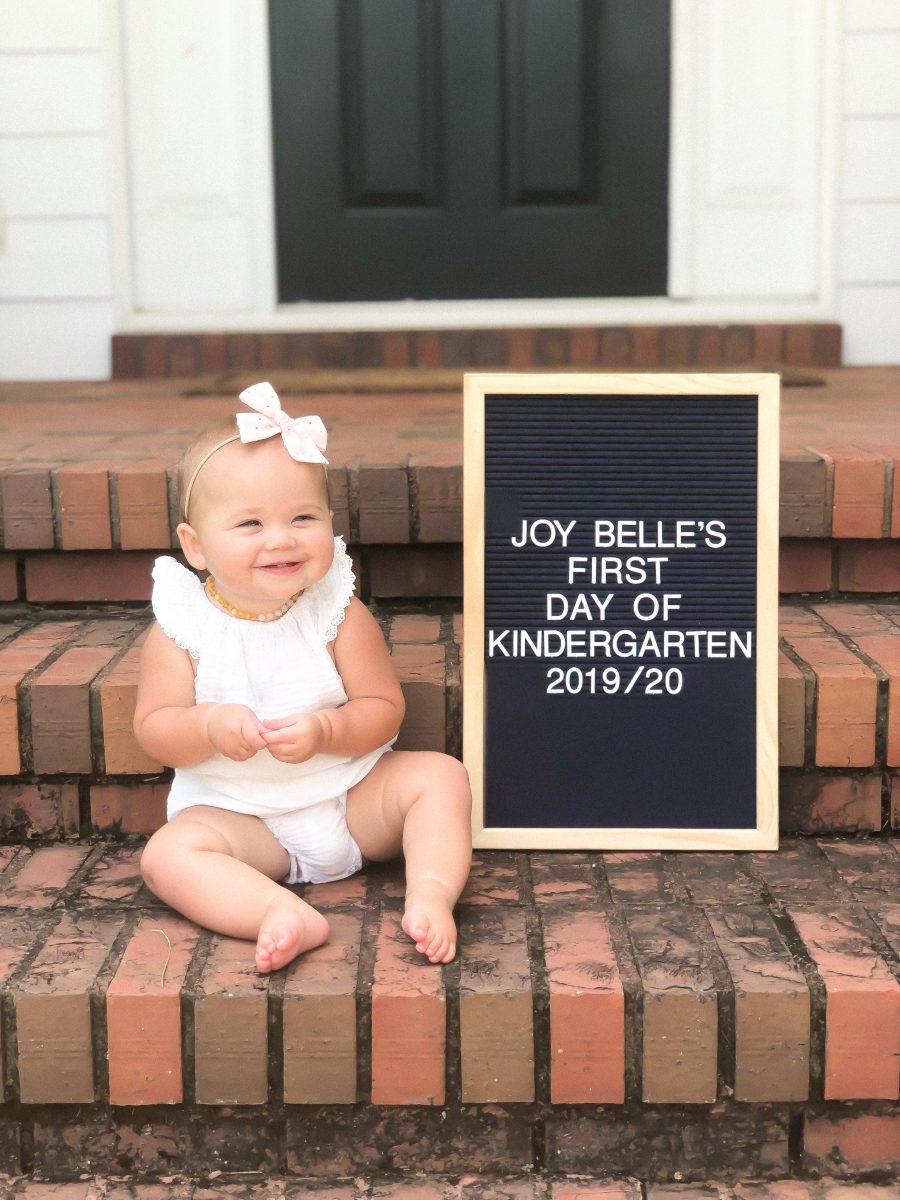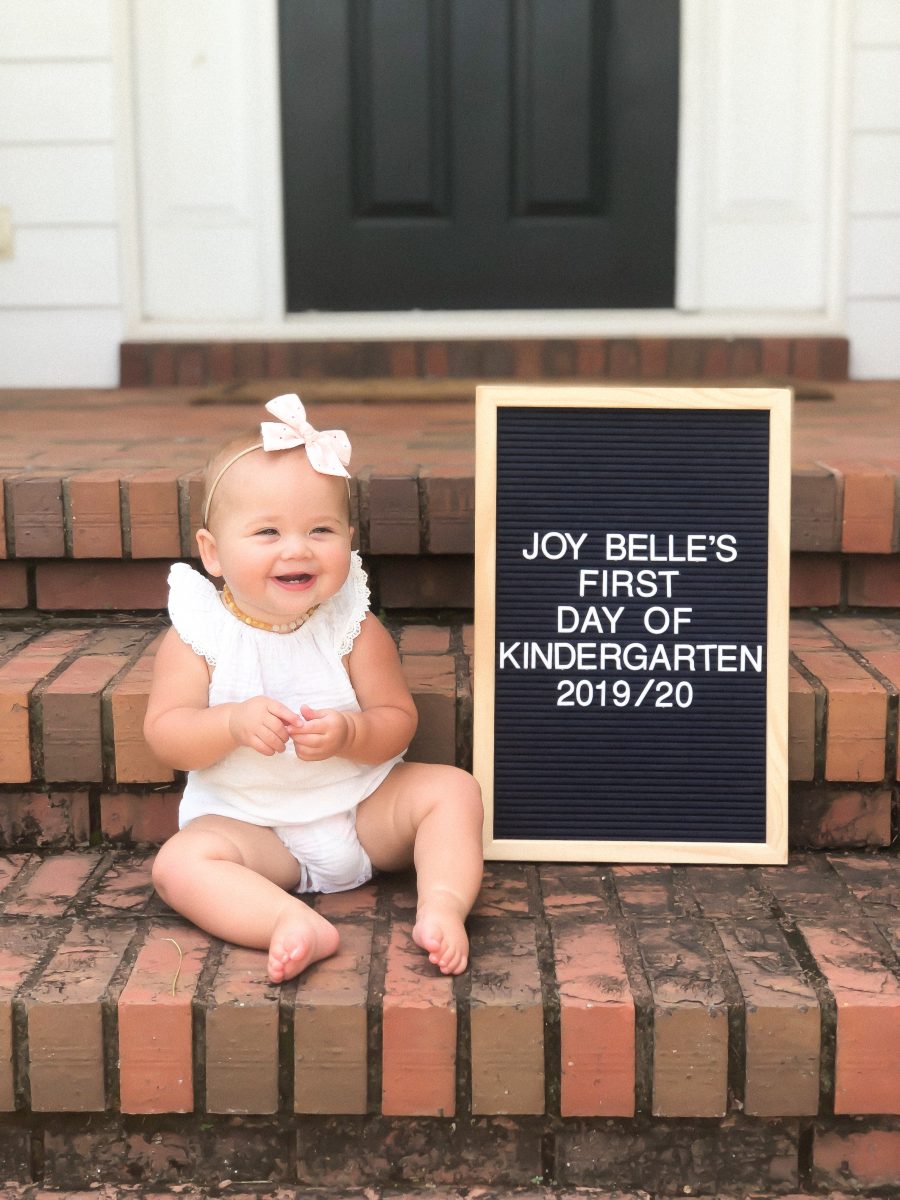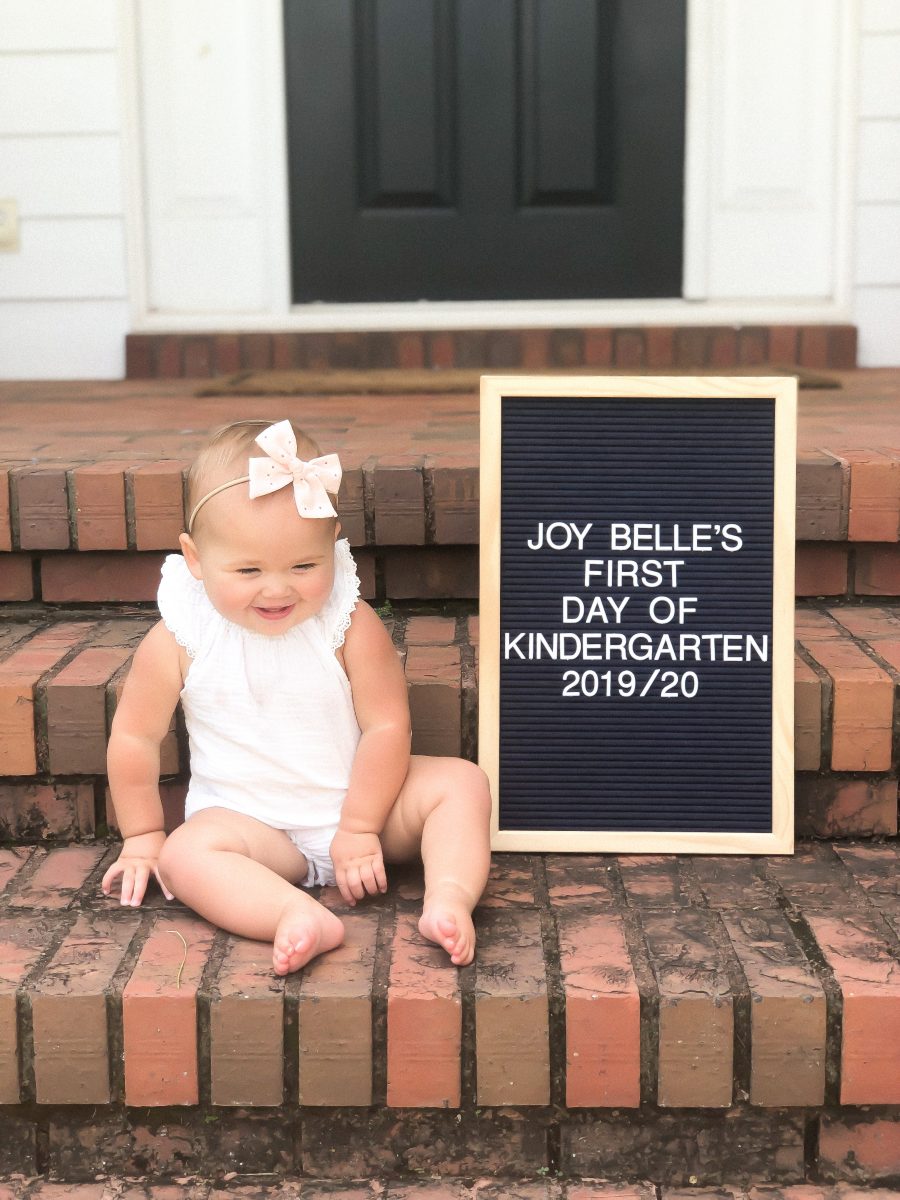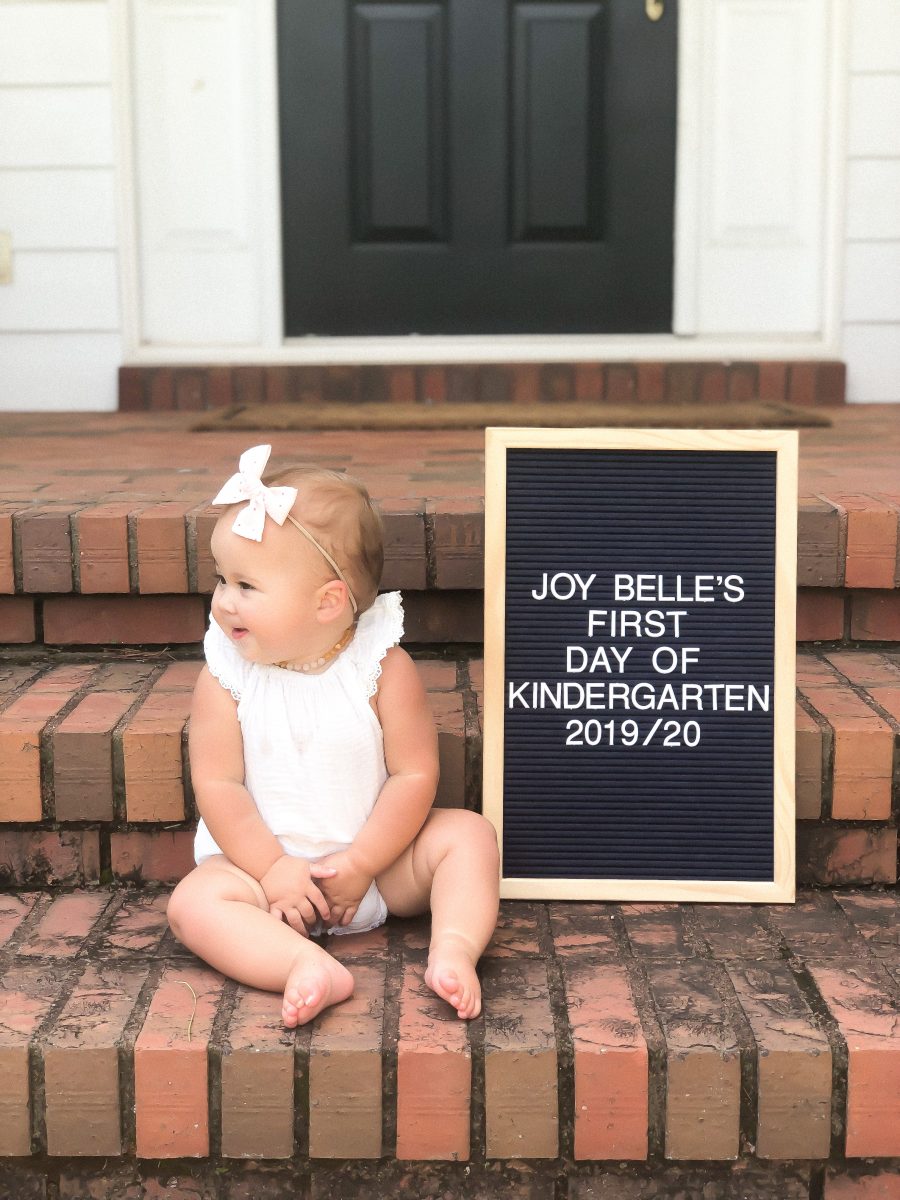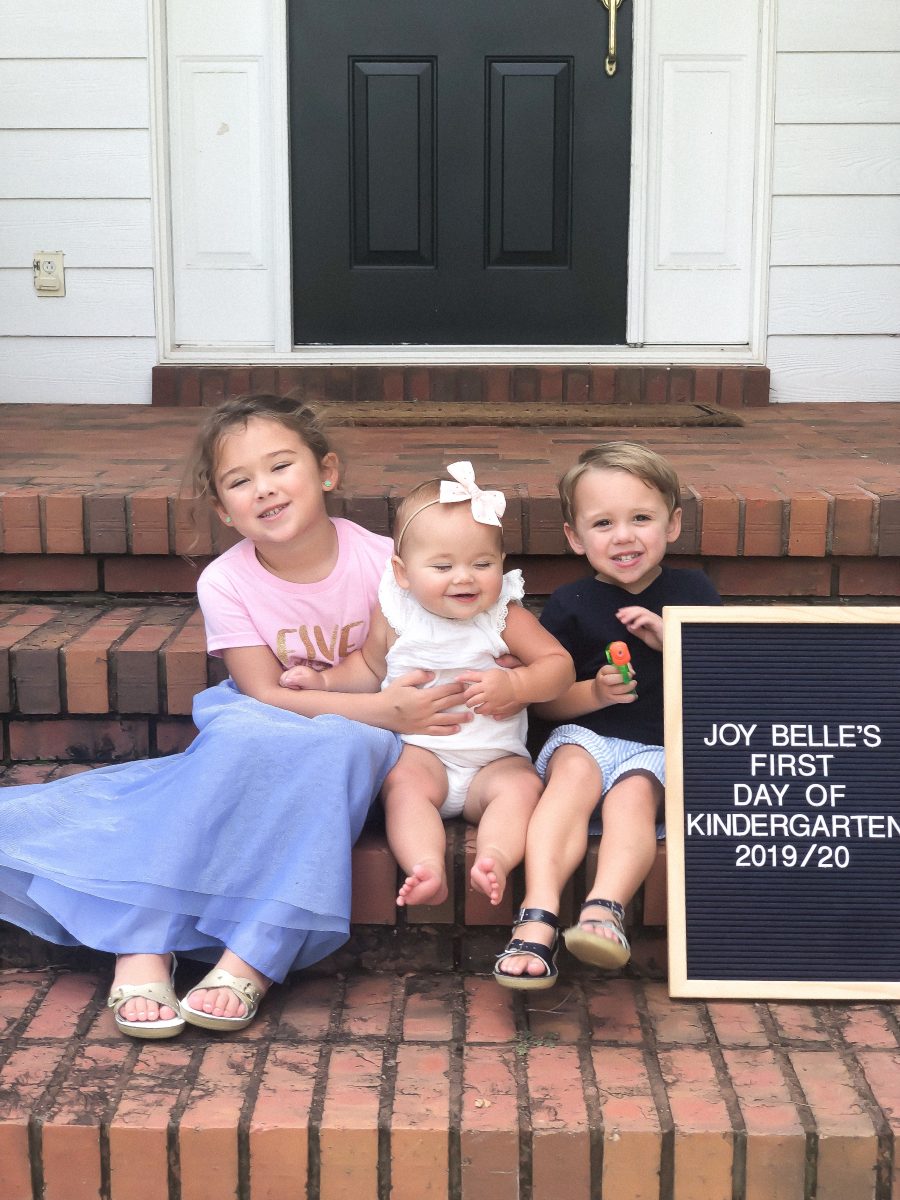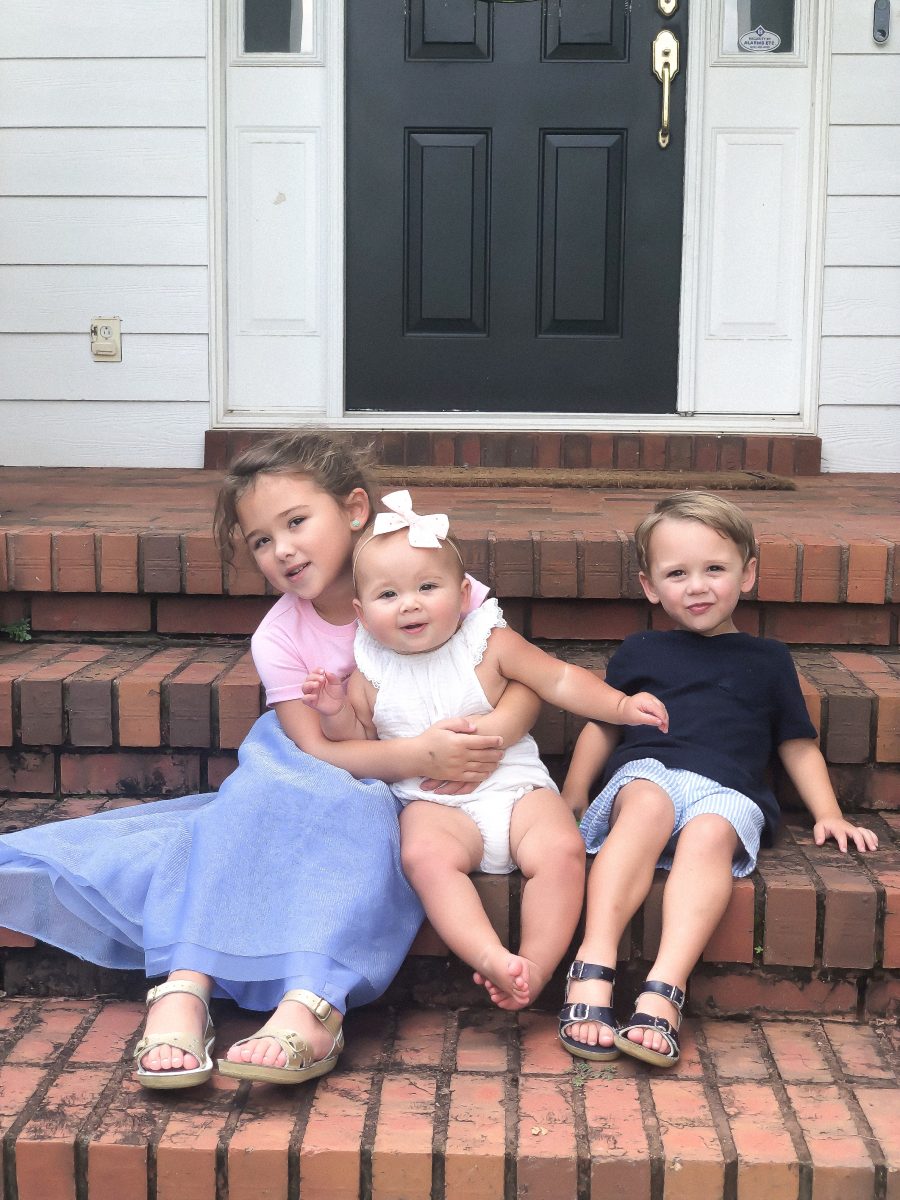 Our first month of school was a learning experience for us both. Trying to juggle teaching, work, and quality time with 3 little ones was challenging but such a joy. I loved every second of introducing new lessons, opening new books, & hearing Joy Belle recap our lessons to Justin over dinner.
That first week was such a confirmation that following Christ's lead, even when the task may seem challenging or impossible, is always the right decision and He will see me through. I'm still praising Him for a really good first few weeks of kindergarten.